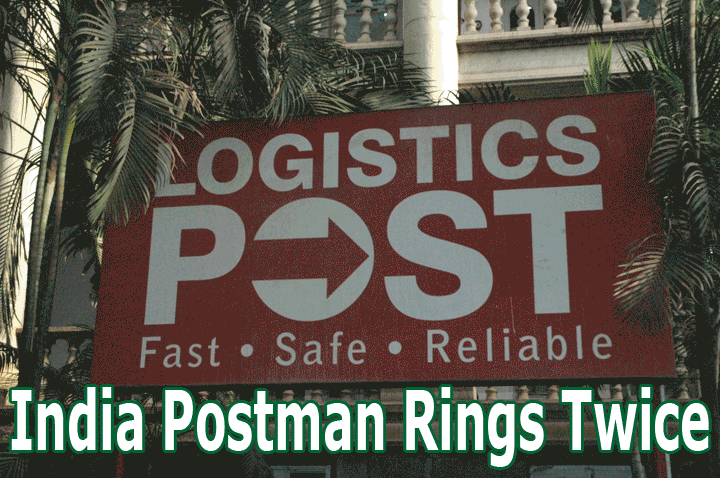 The Internet may have almost sent the venerable 150-year-old India Post into hibernation, but it is the same Internet that is bringing it back to its feet.
Like the fabled carrier of the mail, for India, the postman rings twice!
In fact, FlyingTypers learned in an exclusive interview that India Post—incidentally the world's largest postal network—is keeping pace with the fast-changing technology, especially in logistics. That is helping to keep the behemoth's huge network running and well oiled.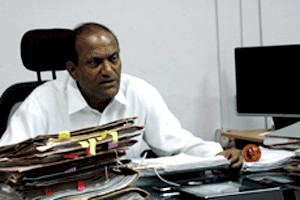 Today, India Post is looking at the e-commerce market, which it would not have thought about a few years ago. Looking at the potential, the Chief Postmaster General (CPMG) of Karnataka, Tamil Nadu, and Kerala postal circles, M. S. Ramanujan has demanded that India Post needs a fleet of dedicated aircraft to deliver e-commerce shipments. The CPMG knows what he is talking about. He was stationed at the Indian Space Research Organization and was in control at the Sriharikota Rocket Launch Station.
"I have had the privilege of launching rockets also from Sriharikota. So launching rockets to moving mail bags has been my range of experience," he said.
"Logistics was there because I had to move the rocket parts, satellites from Bengaluru to Sriharikota for assemblage, and similarly rocket engines from Trivandrum and Mahendragiri. It was logistics of a different order…"
And a few months ago, while talking with this correspondent, Ramanujan said that India Post would be able to take on the e-commerce business. He mentioned that DHL Worldwide had a healthcare vertical that moved heart, liver, and kidney transplants from country to country in frozen nitrogen vacuumed containers.
"They have those kinds of dedicated aircraft to lift extremely high value, time-sensitive items. So it's a question of time before India Post develops its own vertical—if not for moving those kinds of highly time-sensitive merchandise, [then] maybe something lesser than that, say electronic parts."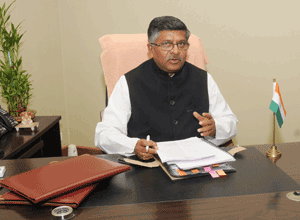 So this time, while speaking in Bengaluru—the headquarters of Amazon—in the presence of Union Minister for Communications and Information Technology Ravi Shankar Prasad, the CPMG mentioned that in the last financial year (ended on March 31, 2014) the e-commerce business had reached Rs 100 cr ($16.1 mn) and would double in 2015-2016.
"We need dedicated aircraft for the transfer of air mail cargo," he said, looking at the boom in the air cargo business. Ramanujan went on to add that it was "a great time for e-commerce and we are excited as it is translating into a lot of revenue." In fact, India Post has not only tied up with Amazon but also with other e-commerce majors like Snapdeal. Amazon, for instance, sent out 7000-odd packages in January 2014. That figure went up to 85,000-odd packages in October 2014.
The primary reason for the demand of aircraft, according to the CPMG, was that the postal department was not too happy with the services of Air India or the private carriers. For these carriers, perishable goods and human organs were a priority, bringing them high revenues. As a result, shipments booked by India Post were often off-loaded and flown later, causing delays to customers.
It may be mentioned that in 2006 India Post had taken three freight aircraft on lease from the then Indian (Airlines) for a four-year period. That lease ended in 2010.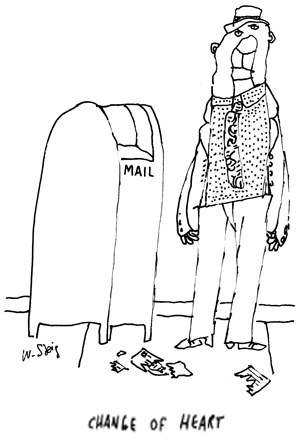 Not too long ago, India Post was used by almost everyone: for sending letters, money, and parcels, and the organization also did a fair bit of banking by maintaining accounts of small savers. With its humongous postal network of more than 1,055,015 post offices of which 89.76 percent are in the rural areas, India Post's reach was literally to the last mile. Today, that reach is paying dividends. As Ramanujan put it, "We will bring all 104 pincodes (similar to the zip code in the US) in Bengaluru under same-day delivery for bookings made up to 2:30 p.m. (India Post's tie-up with Amazon for same-day delivery has made Bengaluru the first city in the country to have such a service). We have put in the infrastructure and technology. My boys are already doing deliveries up to 9 p.m. every day." He also emphasized that it was only India Post that could deliver beyond the Tier-I and -II cities. The department's reach went up to Tier-VI or the village level.
With Internet penetration in India on the rise, the e-commerce sector in the country is likely to witness a huge growth in the next five years, according to the Economic Survey 2014-15 (the Indian Ministry of Finance's document that reviews the developments in the Indian economy over the previous 12 months, summarizes the performance on major development programs, and highlights the policy initiatives of the government and the prospects of the economy in the short to medium term).
"India's e-commerce market is expected to grow by more than 50 percent in the next five years," the Economic Survey, presented in Parliament, pointed out. The survey also mentioned the hurdles faced by the e-commerce sector: "Inventory management, logistics planning, and resource availability are important hurdles for online retail in India."
Aware of the immense potential of the e-commerce sector, towards the end of last year, Prime Minister Narendra Modi initiated a Task Force to find out how India Post could drive up its revenues. The Task Force, which submitted its report in January this year, recommended setting up a holding company under the Department of Posts to roll out e-commerce services in addition to banking and insurance.
Tirthankar Ghosh