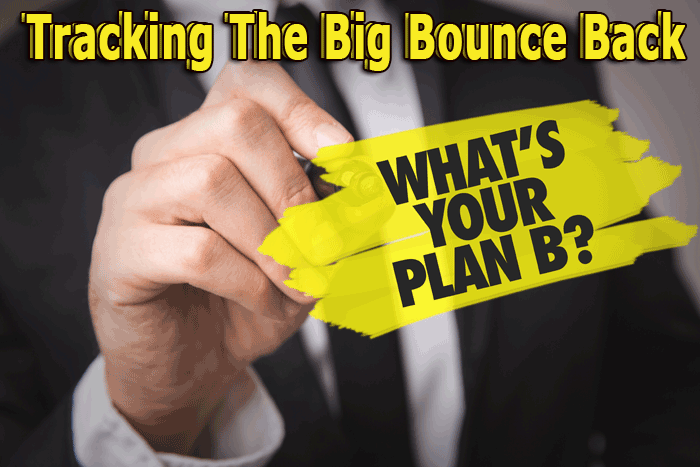 The requirement for faster, lighter shipments as global e-commerce booms is the leading structural trend now benefiting air cargo growth, according to a leading analyst.
In an insightful webinar organized by Stifel in March, Brian Clancy, the cofounder and managing director of specialist advisory Logistics Capital & Strategy (LogCapStrat) also deciphered exactly how and why the air freight sector has bounced-back across trade lanes, a trend he admitted had caught analysts by surprise.
But while he said there was cause for optimism about further demand growth to come, he also warned stakeholders - from shippers to carriers, forwarders to handlers - that the nature of 'etail' demand was transformational, and meeting its requirements would mean a rapid change of focus and business practice.

Death Reports Exaggerated

"Back in 2014–2015 it was almost as if we were writing the obituary for the air cargo industry because trade in general was not that robust, but in particular international air trade was volatile and really wasn't growing that fast," he said. "And what's interesting is that, obviously it was a tale of two cities. Whereas the express market - internationally as well as domestically - grew very nicely over the last five or six years, the traditional airfreight industry, which the freight forwarders are the main participants in, obviously was struggling.


The Mouse That Roared

"And then the market came roaring back last year."
Looking primarily at the U.S. market, he said U.S. GDP grew "nicely" last year, but air trade weight grew at 2.3 times GDP on the import side at 9.3%, while e-commerce grew even faster than GDP at 12.6%.
"These are very important demand drivers for U.S. import traffic as well as U.S. domestic," he added. "The Asia inbound Transpac market did extremely well at 12.2% volume growth, 3.1 times GDP. Europe was even faster. It was highly sensitive to the rebound in the market at 3.4 times GDP, basically growing at almost 14% for the year.
"So the point here is that the U.S. economy came back very nicely last year. A lot of optimism in addition to depleted inventory levels created a fantastic year from an air freight perspective."


Closely Watched Planes

Delving more deeply into 2017, LogCapStrat's research revealed that intra-North America volumes increased by 5% in 2017 primarily due to e-commerce growth and increased industrial production, with integrators including DHL, FedEx, Amazon, UPS and their respective ACMI partners accounting for over half of all capacity in the market.
By contrast, mixed fleet carriers operating belly and freight capacity dominated the Transpacific market where demand growth outpaced supply growth, resulting in improved load factors and rising air freight rates. The Transatlantic market was different, said Clancy, with belly capacity the largest source of supply in 2017, and volumes growing much faster than supply, bumping up load factors and prices.

Airports Apoppin'

Clancy also noted that, except for Detroit and Miami, all major airport gateways in the U.S. enjoyed "robust" import growth and increased exports last year. "Chicago continues to be the primary distribution node in the U.S. , both in terms of its size and its robust growth rate," he said. "You can see the inbound grew a solid 21% mainly driven by Asia imports but also historically it's also been a very important European import market. But the flipside is the export market grew quite nicely - Chicago continues to benefit from the industrial geography of the Midwest where you got a lot of your industrial manufacturers and industrial material suppliers are in the market."

Cyclically Speaking

Clancy characterized the market last year and into 2018 as one enjoying a better than solid recovery.
"I think the big question is whether this is simply a synchronized cyclical uptick or is there also some structural demand changes in play here," he asked.
"The answer is it's some combination of the two.
"And I think that our current conclusions is that about two thirds of what we saw in terms of activity in 2017 could be attributed to sort of a cyclical upturn, a synchronized cyclical upturn.
"Then there's another third component that we think is buried in the market that's related to structural change, in particular the increased use of airfreight as a result of e-commerce."

Driving The Air Cargo Renaissance

Clancy outlined how structural change in retail supply chains was creating an air cargo growth renaissance due to cross-border e-commerce. Manufacturers with long supply chains are shifting to online product sales fulfilled by Amazon or other online retailers, while suppliers are using air modes because they must meet the short cycle times required for online fulfillment
"Manufacturers send weekly palletized shipments to online fulfillment centers by air," he explained. "Previously, origin-consolidated full container loads would travel for weeks on multi-modal supply chains before reaching a distribution center," he said. "The shift to air mode has the following effects - less ocean freight, less origin vendor consolidation, increased 'customer urgency', for example, instant-fulfillment and gratification and lower shipment sizes.
"As e-commerce continues to gain a material share in retail sales, additional online retail demand will develop."

E-Commerce Driver

He also noted that although U.S. GDP forecasts covering 2018-22 would be substantially out-performed by Asian countries, U.S. e-commerce growth would continue to expand at a far faster rate that GDP. Indeed, he said in USD billions, e-commerce growth would expand by a CAGR of 13.1% over 2012-22. This meant that the value of the market in just a generation had increased from $182bn in 2012, to $351bn last year and would surpass $600bn by 2022.
This will be one of the key drivers of U.S. trade growth, which he forecast would expand by an average of 6% over the next five years.

Direct To Consumer

Looking ahead to 2022, he said a number of factors would impact air cargo supply, not least manufacturers selling direct to consumers, often via service such as Amazon which had very different fulfilment and supply requirements than traditional retailers, as well as customers with much more demand expectations.
"So as this scenario plays out it becomes a nice structural tailwind in the retail part of the international trade market, and we think that intercontinentally this is going to be a huge source of growth not only for the integrators, because they are already experiencing that today, but freight forwarders who actually have a capability to solve this problem, as well as the airlines, whether they be value capacity providers or freighter operators that are in these routes.
"We think that is absolutely has the potential to be very transformative going forward. And then maybe 5-6 years from now there will be a B2B industrial version of this. And that will basically provide a phase two in terms of structural shift in the market."

From Pallet To Parcels

"For most stakeholders," Clancy said," this will essentially mean shipments moving from pallet to parcels as market share shifts from retail to e-tail.
"Demand density will decline as shipments will be B2C, daily volumes will often spike due to digital-enabled unscheduled promotions, and shippers will insist on special handling for cold chain, perishable and healthcare products.
"On the supply side, it will mean more freighters will be needed to handle low-density parcel volumes. More sophisticated handling for parcels will also be required at hubs as shippers migrate away from using containers, network changes will be needed to bring freight closer to destinations, and customers will demand real-time tracking as a matter of course.
"The upshot of these restructures to demand and supply will be pricing increases due to rising load factors and limited supply growth for those in the supply chain able to adjust to the new normal.
"Pricing will also become more surgical – there will be less use of seasons – and truckload costs and work rules will reduce the effectiveness and reach of some U.S. gateways," concluded Clancy.
SkyKing