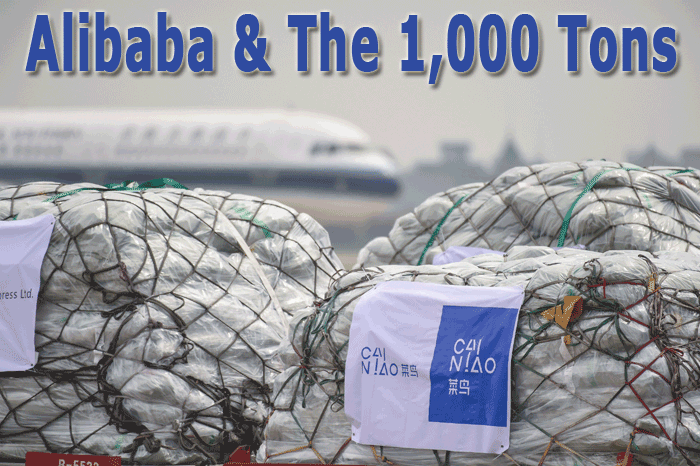 Alibaba has now opened air routes to move cargo from China to Russia.
Here, first shipment readies March 30 as Cainiao, the logistics affiliate of Alibaba Group Holding loads cargo at Hangzhou Xiaoshan International Airport in Hangzhou City headed for Moscow.
The move aims to shorten transit time between China and Russia to as little as five days.
Europe is now a top destination for China's e-commerce exports, as 1,000 tons of cargo are shipped from China to Russia every month on Cainiao's platforms.
Three flights per week are operating currently, but more flights may be added, Alibaba said.