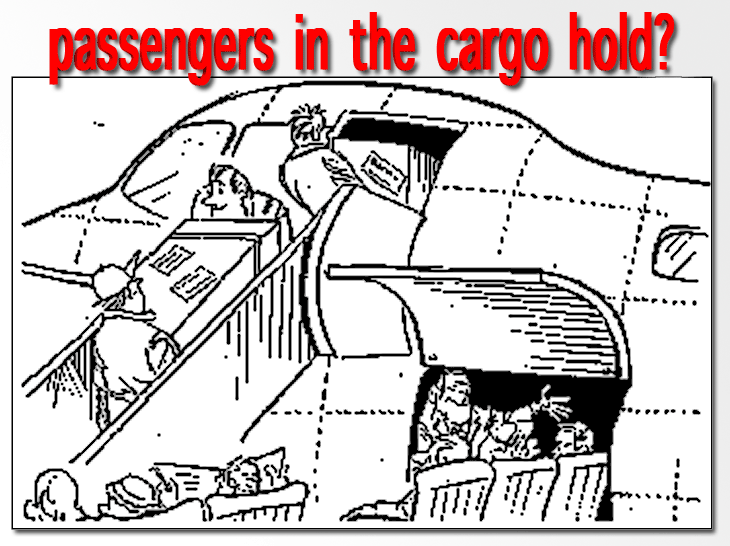 Airbus thinks it has a better idea for air cargo holds on combination cargo passenger flights, with the help of a vendor in France that also builds lavs for aircraft.
In the future we may see coach passengers below decks alongside the suitcases and cargo.
A deal between Airbus and Zodiac Aerospace to develop sleeper modules that can be swapped out with regular cargo containers on specific flights will be a fact of life in 2020 on some A330s and A350s.
It's good to remember that this below decks utilization scheme is being hatched by the plane maker that built the world's biggest passenger jet with the smallest cargo lift (A380).
Right now, Airbus claims there is interest amongst some airlines.
Can we expect "turndown or room service" not to mention security on those long, dark flights in steerage class, with cabin attendants running up and downstairs handling creature comforts, including an occasional complaint?
Did Airbus forget that, among other attributes, air cargo "the silent partner" never complains?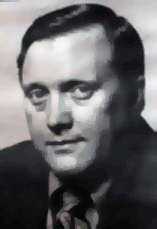 Buz Called It

We can recall an interview we did with Eugene T. "Buz" Whalen, one of the great dreamers and doers, when he ran sales for JAL Cargo in the Americas.
Buz was sitting at a customer event in the basement of the Holiday Inn on Rockaway Boulevard across the street from JFK International Airport in 1978.
I asked him what his vision was of the air cargo business and he reached into his pocket and showed me the cartoon pictured here.
I have never forgotten that night even though Buz and his wife, Bert, retired decades ago to Florida and the Holiday Inn At JFK became a cult hotel called The Saratoga Interfaith Inn.
Buz, it should be mentioned, did great pioneering work for air cargo both at JAL Cargo and the industry at large, supporting the infancy of both CNS with the founder of that organization, Tony Calabrese, and later the rebirth of TIACA when it emerged from what was left of IACA, which had been operated for years by The Society of Automotive Engineers.
So will the vision of air cargo filling empty seats above deck become a reality?
Should air cargo speak up and ask Airbus to better support the business it already has below decks with better thought processes, including capabilities and innovation?
Your move . . .
Geoffrey