---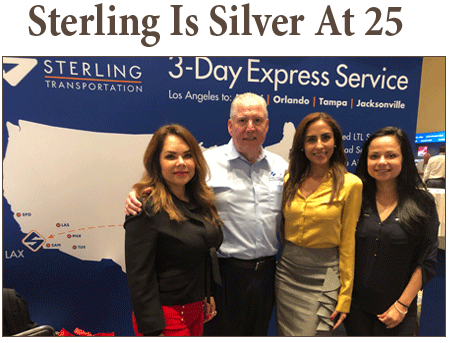 Sterling may be celebrating 25 years of service since Keith Davis dreamed up the great southern route across the USA to move trucking lorries overland between Los Angeles and Miami.
But for Keith, founder and CEO of Sterling Transportation, and his energetic team, CNS Partnership "is where the world should be for industry trade shows."
"I absolutely love CNS Partnership and have attended this show for more than 20 years," Keith proclaimed.
In the picture at CNS for Sterling are from left, Lilia Figueroa, Keith Sterling, Cristabel Hernandez and Rosmary Caizea.