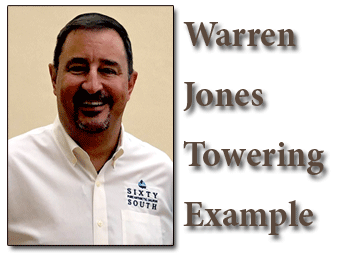 Warren Jones does not wear a mask, like the fabled movie & comic book hero, The Lone Ranger. But at CNS Partnership 2019, Jones, who stands at about six foot seven, held sway as a towering example of how cool it is to be a super hero.
Warren Jones delivered to this air cargo conference what everybody in air cargo has always wanted to see:
In 2019 Warren Jones is a shipper.
We were recalling the last time we saw a shipper at an air cargo conference, and that was at TIACA where a shipper sat outnumbered and surrounded on a panel.
But that is another story.
Warren, who has enjoyed the most interesting career and has always managed to land on his feet, today is Director of Logistics for Nova Austral Pure Salmon From Antarctic Waters, (www.nova.austral.cl).
Prior to his current posting, this ex-President of CNS worked for an airline and a forwarder and even as cargo marketing manager of Hartsfield Jackson International Airport.
That the Jones boy is directing his tremendous expertise and knowhow in logistics to boost the fortunes of a small town fishery located all the way down in Chile, near the Straits of Magellan is another story, so stay tuned.
What knocks us out is, that Warren Jones, who labored long and hard for three years as President of CNS, finally delivered a shipper (himself) for everybody at CNS to engage.
Lead by (towering) example we say!