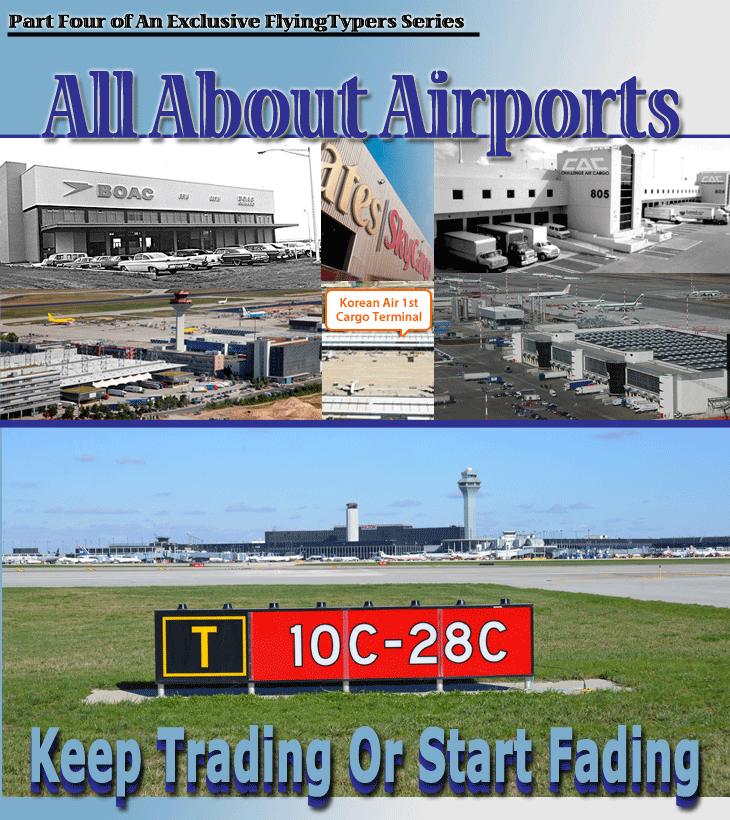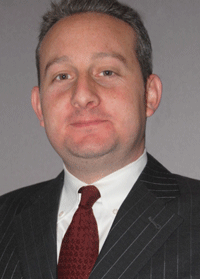 For fifteen years, Adam Rod has been with the Chicago Department of Aviation, which owns and operates O'Hare and Midway Airports for the City of Chicago. He has been the Department's chief planning official since 2008. As planning administrator, his many responsibilities range from formulating a wide array of airport projects, to serving as the key liaison for external stakeholders, to managing air cargo affairs at O'Hare. He enjoys sharing his experiences and exploring issues with the aviation industry whenever he can. Although he has had a special love for major airports since his youth, his professional background covers broader urban studies and economics, including a geography degree from the University of Chicago. Prior to his post at the Department of Aviation, he was an aide to Mayor Richard M. Daley on Chicago development, and before that a real estate manager in the private sector. In recent years, as O'Hare has embarked on expanding its cargo capacity by 50 percent, he has been working hard to promote the benefits of air cargo commerce, especially to a large hub city like Chicago.
I challenge anyone to think of a more important institution tied to the overall economic success or the cumulative fortune of a city (or even an entire region or nation) than a major international hub airport. Maybe a global stock exchange, or perhaps an extensive rail transit system, or possibly a massive seaport. They are all worthy competitors, but they still do not live up to the pervasive daily influence and financial contribution that a gateway airport has in serving its surrounding area. It usually takes time, often many decades, for a city to emerge as an economic leader and population magnet—and often a little luck along the way doesn't hurt. For Chicago, the city's central national geography and its connection between the Great Lakes and the Mississippi River sealed its destiny.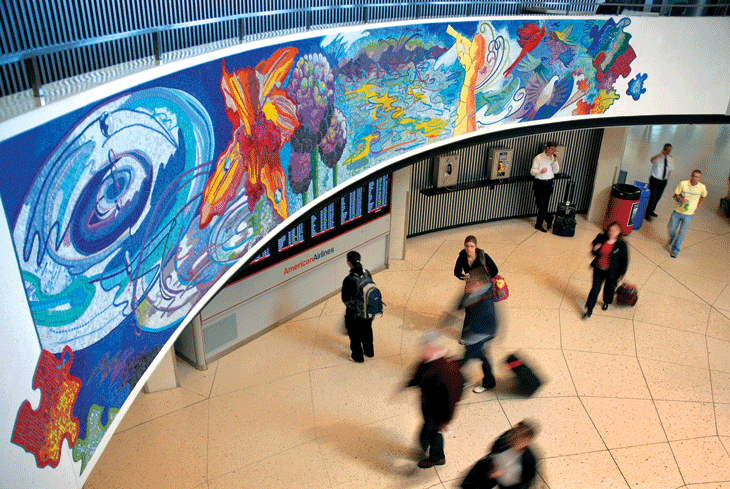 The Windy City was a waterway crossroads before transitioning to a top rail center, followed successively as a superhighway junction, and finally as an aviation nexus. This geography and history as an economic epicenter is an important part of the Chicago saga, as the past usually provides the evolutionary foundation for the future (the exception being some centrally-planned meccas overseas like Dubai). Unlike the continental confinement of railroads and trucks or the slower speed of ships, though, airport systems are practically limitless in our modern jet age as mechanisms that connect a city to the world.
The Airports
Chicago's O'Hare Airport (along with its sibling Midway Airport) has done a decent job at that, but it takes constant work and planning to stay strong and competitive.
Today, Chicago is fortunate enough to have developed an airport system that ranks toward the top in all categories of activity: passengers, flights (not just a hub, but also a world airline magnet), and cargo. Only a handful of cities in the world can claim this feat—among them Los Angeles, New York, London, Paris, Tokyo, and more recently Beijing and Dubai. In order to stay competitive, especially compared with global newcomers determined to lead the pack like Dubai, older airports like O'Hare have some serious soul-searching to do on remaining competitive and attractive.
Staying Competitive
The City of Chicago, which owns and operates O'Hare and Midway, chose to definitively answer this question 15 years ago in two parts: First, the O'Hare Modernization Program (OMP) was set up to guide a multi-billion dollar capital plan to straighten all of O'Hare's historically criss-crossed runways into six parallel runways (with two diagonal runways kept for use in varying weather conditions) for greater operational efficiency in both passenger and cargo activity.
OMP also reserved the largest chunk of vacant airport land to the west for future passenger terminal expansion. Although the shape and scope of future passenger terminals are still evolving based on airline input, the last parallel runway is now scheduled for completion in 2020.
Enter Air Cargo
The second strategy purely on the cargo end was to develop a new campus to handle foreseeable demand and growth. It has taken a decade from inception to opening day, but the first phase of this cargo campus will be open for business this autumn—and this is in addition to two more state-of-the-art cargo facilities built this decade for Federal Express and United Airlines under OMP (relocated to build a new runway).
Before we examine the decisions made, lessons learned, bumps in the road, and ultimately the victories along the way, it is important to take a look at why air cargo is such an important factor in the daily operation of O'Hare and a vibrant function of the greater economy of Chicago.
It Ain't Pretty
Air cargo is not as glamourous or prominent as passenger service, nor does it play a central role in a major airport's fiscal health or daily consciousness—but make no mistake, air cargo is of great consequence. Over 1.6 million tonnes of cargo worth in excess of $100 billion are imported and exported through O'Hare annually on dedicated freighters or in the bellies of passenger planes. While air cargo is only a tiny fraction of all cargo carried on ships, trains, or trucks, it represents the most valuable and leading goods that support technology, commerce, productivity, and jobs.
It is the duty of a major airport authority to manage and to nurture this economic engine for its metropolitan area (even if altruistically to a degree), particularly when you are fortunate enough to fuel a national and international economic center robust in trade.
Fat Chance
All politics aside in this U.S. election year, the bottom line is that trade is good. Trade is a critical component and general indicator of a large city's economy and draw, and air trade is the sparkling jewel in the crown. You cannot miss the miles of O'Hare hinterland supporting hundreds of distribution centers, manufacturers, freight forwarders, trucking companies, and importer/exporters that support thousands of jobs (and that is of course on top of the dizzying number of hotels and corporations attracted to the airport at the other end of the economic spectrum).
Approximately three million square feet of facility space alone on airport property is devoted to air cargo-related activity, with about half of that space having ramp (aircraft) access. In recent years, the many direct connections to Asia, particularly China, have fueled new prosperity for O'Hare carriers and Chicago-area businesses, even with a major worldwide recession trying to rain on the parade in the early part of the decade.
The Writing On The Wall
In Chicago, we saw the writing on the wall before the recession hit: our annual cargo volumes could not climb above a ceiling of about 1.5 million tonnes based on maxing out all available space and parking capacity to date, as our studies showed.
However, not surprisingly, the long-term forecasts kept saying that air cargo demand would continue to grow in the coming decades, especially as the world and O'Hare welcomed the new generation Boeing B747-8F freighter to the mix. We had to do something to keep up or else seriously risk falling far behind, especially because our original facilities could never imagine squeezing the superjumbo B747-8 (and A380) aircraft onto our taxiways when O'Hare opened over half a century ago.
After many years of trying to figure out the highest and best use for former military land in the northeast corner of the airfield—the only large enough site left for new aviation development—the answer became clear that this would be the designated site for our new cargo campus, with the goal of increasing air cargo capacity by 50 percent in the coming years to stay competitive. The project received the green light from Mayor Richard M. Daley to keep the O'Hare economic machine moving forward and upward.
Getting Underway
A major RFQ/RFP process was initiated, with a healthy response. Aeroterm was selected as the developer with a solid bid that included the highest rents O'Hare had ever seen for a long-term ground lease (35 years in this case). The project received FAA approval to proceed after a lot of hard work tending to the details, including all the slings and arrows involved in advancing a large public procurement project like this—but then a horrible recession hit.
With credit markets screeching to a halt and worldwide production plummeting by 2009, we nearly lost our shot at the future thanks to extreme global economic conditions slapping us in the face. We had to ride out the economic downturn and reconfigure the site if Aeroterm's pro forma was to still work—and even then we almost lost the project due to concerns about financially supporting the project amid other ongoing capital development.
Rahm On
In the end, incoming Mayor Rahm Emanuel got wind of the project and charged forward in the name of jobs and economic development. We figured out a way to fully leverage the supporting infrastructure that the project would need (remediation, drainage, new taxilane, etc.) and the new Northeast Cargo campus was back on track—including receiving full support from the Chicago City Council.
Then came a true test in early 2015 confirming we made the right choice: during the West Coast port strike, a significant amount of Asian cargo was switched from sea to air in desperation to keep the supply chain moving. O'Hare became a top alternative and saw a one-month spike in air cargo tonnage of 15 percent. It exposed that historic ceiling within our current facility parameters, manifested by some frustrating incidents of congestion and inefficiencies.
The only true answer was more capacity. Good thing it was on the way.
Another Opening
And now an overview of the fruits of our labor and our long journey as the first phase of the Northeast Cargo campus is poised to open shortly. This is a $200 million investment in O'Hare in three phases that will add over 800,000 square feet of new cargo facilities with 15 new B747-8F parking positions when fully completed by the next decade. That should indeed be a 50 percent increase in capability to process air cargo at O'Hare, which would allow annual volume to exceed 2 million tonnes and pump billions of more dollars in goods into the Chicago and regional economy while creating new jobs and businesses (and, like all construction at O'Hare today, in a sustainable fashion).
By allowing the private sector to build and lease the new development, O'Hare gains a game-changer in air cargo at relatively minimum cost, effort, and risk. At the same time, the private sector is typically more in tune to the needs of the industry and market to assure success.
Making The Case
In closing, I turn to my colleagues at great North American airports like Dallas, Atlanta, and Toronto who I believe understand what I am talking about and also want to see their cargo capacity grow. A thriving cargo operation completes the picture of an airport working on all pistons to support its metropolitan or regional economy, which means growing businesses, many thousands of jobs, and new opportunities.
If you are a large enough city—or want to be one—with the sufficient infrastructure and critical mass to support cargo expansion, keep trading or start fading! Like overall air passenger numbers, overall air cargo volumes are also sure to grow in the long run. There is room for everyone to expand capacity with prudent planning, collaborative strategies, and once again perhaps just a little luck to get where you want to go. I believe it means prosperity for all of us.
This is Chicago's cargo story. What is yours?
Adam Rod
Planning Administrator, Chicago Department of Aviation