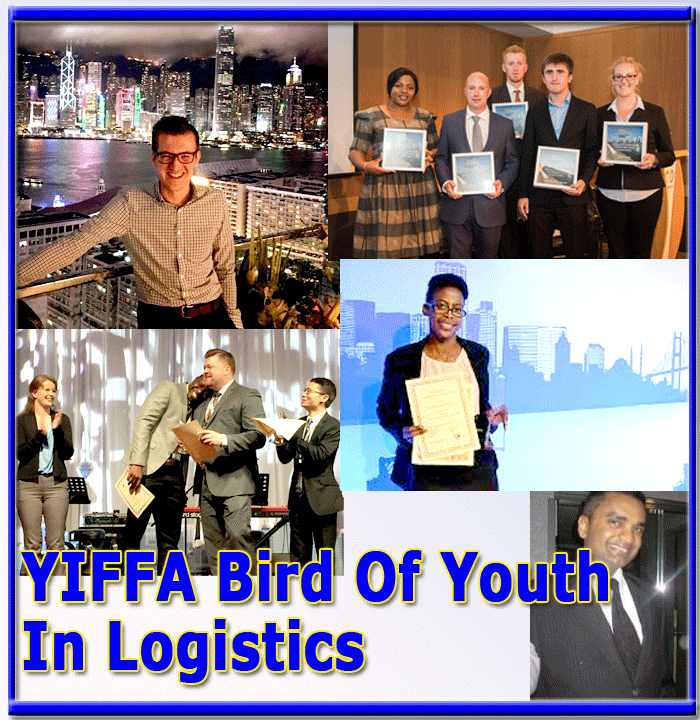 (Here we present one of the greatest contributions that any organized group in transportation can offer, incentive to the next generation of logisticians, as we preview some finalists for the FIATA Young Freight Forwarder of the Year Award for 2018.
The award is open to any young freight forwarder no more than 32 years old in the year that the dissertation is to be written with 2 years of full-time forwarding work experience that is preferable, but not mandatory.
Every FIATA Association Member is entitled to present one candidate.
So here is a FIATA best in the world, ground-breaking effort and its participants outlined by Marco Sorgetti, distinguished former Secretary General of FIATA.)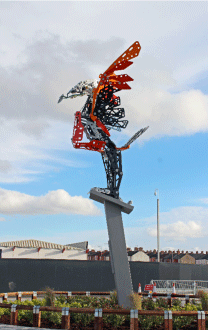 Here "Liverbird" recently executed from a Frank Hornby Meccano construction toy of the 1930s, is a 36 foot addition to a local shopping mall in Liverpool, UK.
Out at John Lennon Airport, named for the illustrious Beatle that grew up here, there is little to no trace of Meccano or Hornby.
"Might stone two places with one bird," we hear John saying with a smile.
Many of us baby boomers immediately think of the Beatles when we hear the word "Liverpool", however, if we were a little more thoughtful, we could also rush out to other sweet memories taking us even farther in our past.
Looking at this picture, it is not immediately apparent to place this in the Liverpool skyline, unless you've visited recently.
But looking a bit closer you start realizing the connection of this artificial, metal bird with one of our truest dreams as kids: the Meccano, (the original version of what Americans know as an erector set) which the Liverpudlian genius, Frank Hornby, gave to the world in 1898.
That game, as it was considered in my family, came as a present to me pretty early in life; needless to say my sister decided that it was her favourite toy, whilst I tried to play with her dolls and feed them candies.
My sister and I were indeed a bit special, but in the end she let me play with my own game and began torturing her dolls: that is how I started to construct and deconstruct imaginary bridges, trucks, planes and ships.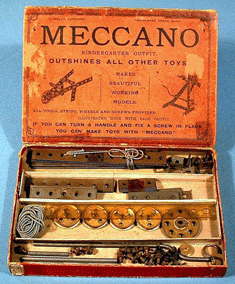 From Little Acorns

Later in life I happened to actually start working in logistics and logistics looked to me, pretty comparable to Meccano. The game essentially consisted of building an itinerary out of several elements, whilst having regard for the required connections and being mindful of the limitations that dimensions and distances presented. Having been exposed to Meccano as a child made logistics somewhat natural and intuitive to me.

Educational Connections

You may wonder what all this has to do with FIATA and its Young International Freight Forwarder of the Year Award (YIFFA), which is the subject matter that I wish to develop.
I shall try to explain.

Louis Perrin Breaks It Down

I was reading the abstract of young Louis Perrin's dissertation submission and this phrase of his triggered the picture of a Meccano piece "by breaking down the intricacies of project logistics Louis hopes to (abridged) prove the vital role of people and relationships in the movement of goods around the world".

Supply Chain Defined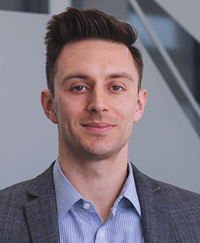 That is precisely it, pulling down the elements to the bits and pieces and then pulling them back together to achieve the result is precisely what supply chain management does, i.e. a good way to describe logistics.
Louis is from the UK in Region Europe and one of this year's finalists in the FIATA YIFFA awards competition.

In From The Warehouse

He has always been fascinated by travel, cultures and the way these elements mesh into the business of logistics, without forgetting that his foundation had been shaped in the warehouse, where he learned the fine art of freight forwarding from the grassroots up.
He has already gone beyond the warehouse by winning the race in his region and has very good stakes in the final round, but believe me he has contenders who are equally competitive and determined to win.

About YIFFA

The YIFFA is a well established competition open to FIATA Members' young professionals since 1999. It benefits from the unflinching sponsorship of the TTClub and was also sponsored in the past by the International Transport Journal.
All the winning dissertations which had been submitted to the contest and the profiles of the recent winners are published on the FIATA website, under the heading "learning". This is the knowledge portal within the FIATA website.

Largest Learning Program

FIATA in fact runs one of the largest independent learning programs in the world, certainly the only one, which is truly global in freight forwarding and logistics. The 14 detailed and updated modules of the FIATA Minimum Standards are a small masterpiece, embracing all the most important elements of knowledge that are required to organize and execute the shipper's transport order from anywhere to anywhere else in the world.

Some Great FIATA Mentors

Good people and great mentors have contributed to this remarkable achievement.
Some are now retired and others are still active. Issa Baluch, Julie Cohen, Ivan Liptuga, Markus Schoeni, Thomas Sim, Antonella Straulino, and many others come to mind, all ably managed by Verena Schaer, who is the iron fist in a velvet glove behind all the initiatives that FIATA entertains in this domain.
How About This Year's Class?
Let us go back to the contenders.
I have true respect for the gender and cultural diversity that FIATA has managed to display through the years.
This is of capital importance and shows how logistics truly bears no barrier, but there is more, there is a bird of knowledge that flies over these expert dissertations.

Fortunate FIATA

And there is passion. Emotions still flood my heart when I think of Fortunate Mboweni's performance in Istanbul in 2014.
She won, but more than anything else she moved us all to understand that there was determined blood in the veins of these young professionals, ready to breathe, work and live, proud of their achievements.

Now Tjaka Steps Up For Africa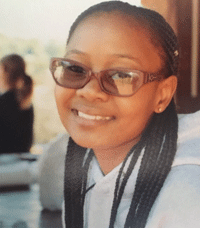 Region Africa Middle East presents Ms. Tjaka Segooa this year, as you can read in the latest FIATA Review.
Tjaka is a pretty special person, and promises to be a serious challenger to Fortunate's memory in our hearts: "with more than a full time job, a demanding university schedule and strong family commitments, Tjaka still makes time to give back to the community.
"She is a part time volunteer at the Johannesburg zoo, guiding and facilitating youth and kids' clubs" and she tutors in several areas of knowledge to those in need – I daresay a true pearl for Africa.
Tjaka underlines that "supply chain management runs like a well-oiled machine keeping the economy in motion." She is right, that is the body and soul of freight forwarding.

Like Water For Alcohol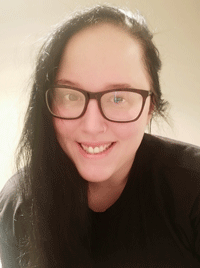 Continuing this small journey through the YIFFA regional winners' personalities, unexpectedly the most exotic of the dissertations appears to be from Australia, thus adding to FIATA's remarkable gender and cultural balances and also often unattained hemisphere balance, i.e. two of the contenders coming from the southern hemisphere.
"I was always so proud of being part of FIATA, because FIATA has really always been "East of Eden" of anything else in sight, a miracle indeed.
Sarah Kate Skrypec is from Melbourne and she wrote about shipping Antarctic water for producing high quality alcohol. She also wrote about sending a 2,3 ton white rhino on tour for breeding purposes as a part of a global conservation programme.
The first part is a totally out of standard consignment that is testing the limits of Australia's and USA's Customs evaluation techniques and touches the limits of shipment documentation, so liquid and without shape as its content may have been.
In the second case study Sarah helped build a pretty special "rhino family" in Auckland, New Zealand through all the challenges that transporting rare, live animals can pose, in particular if they weigh in excess of two tons and must remain confident of their reproductive desires.

Every Corner Different

No wonder one of my freight forwarder friends said to me once, "Marco, working in freight forwarding is not only demanding, but there is a surprise around every corner, which requires exceptional ability to adapt to whatever you are handed."
Bravo, Sarah, and bravo Region Asia Pacific!

North of the Border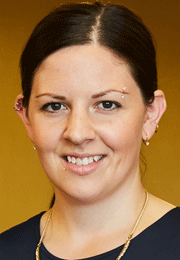 The Americas winner is from Canada, responding to the gentle name of Kendyl Baptiste.
Reading her profile and dissertation you have the precise impression that this young lady is expanding the meaning of the word normal to reach a new normal—unfathomable heights.
Kendyl started in 2008 from the most basic, yet precious work there is in logistics; filing, documentation, shipment tracking, and then she moved on, and on, and on, attaining the position of Ocean Import Supervisor.
She fulfilled all her commitments with top marks in all the recognitions and the certificates she tested in, even attaining the George Kuhn Award for Excellence.
She chose two "normal" (?) projects for her dissertations: shipping a 100MT stator from Poland to Canada servicing a nuclear power plant project and then describing the challenges of shipping humanitarian aid to the Central African Republic, through documents, infrastructure and even weather challenges that have no equal in other parts of the world.
This is service that cannot be more precious, it alleviates the suffering of people in grave situations, afflicted by poverty, malnutrition and conflict.
In other words, what is normal for Kendyl is in fact pretty exceptional for others.

The Proud Bird

After these few words on the great work provided by the regional winners, it is clear that FIATA holds knowledge and learning in great esteem and FIATA members see great value in training and education, being well aware that this is the future of the industry; education is the high flying, proud bird carrying the branch of knowledge in order to plant its seeds in the four corners of the earth.
As it happens, this program is a well-oiled mechanical bird made of many connections, personalities and elements, like the bird built in Liverpool with the Meccano pieces, which appears in the picture at the beginning of this article.
I am sure Frank Hornby, inventor of Meccano, would have been happy to lend his far reaching wings to honour the winner of the FIATA Young International Freight Forwarder of the Year.
Maybe his soul, which flew away in 1936, when FIATA was just ten years old as were the kids playing with his constructor sets, will join us in Delhi to whisper in the judges' ears the name of the deserving overall winner of 2018's competition?
Maybe he already knows this name, but we need to go to Delhi to find out.
Join us at the Opening of the FIATA World Congress where the name of the winner will be announced!
Marco Sorgetti