Living near a street named Utopia Parkway in New York City, I suspect something unexpected could happen anytime. My great city is a kind of utopia in its own way and loyally prepares you for the unexpected. No wonder something unusual can lurk between the trade show resort meeting rooms and the golf course.
Cargo Network Services (CNS) is conducting its Partnership Conference for air cargo in Phoenix beginning on May 23rd, as we just find out. I like the trade show sense of surprise. CNS, like all organized events, insists on some disciplined routine from participants and we shall be disciplined all right.
There has not been a comprehensive history of air cargo created in the past generation, but the story is there from any number of magazines and newspapers now online which have done a pretty good job of not being just shipping journals and telling people what they ought to know, but also importantly what they want to know. Now we even come to the point of deciding also how people want to know what they ought to know.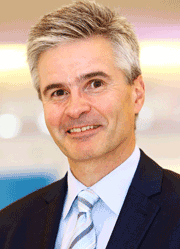 There are reports of a lot of activity as record numbers are expected to this 'first' on the list of the "masks off" gatherings; but at the same time some buzz suggests that the return to regular trade events will just be riding the wave of resilience, as the "new" regime of Zoom and other online meeting and services apps connecting air cargo participants will be more routine in the future. Difficult to say who will win and even if there is a battle going on, or things will emerge, as they already do, more and more as a mesh/hybrid of the two. Certainly there is a lot of that kind of activity already underway.
As example, retired IATA SVP Customer Financial and Digital Aleksander Popovich has joined some other senior industry professionals teaching online courses for a company called Aeroclass. Wondering if that kind of offering by others might impact trade shows' ability to draw creditable speakers? Only time will tell, we are precisely at the center of the change in our traditional paradigms and the ways of the future are not clear yet.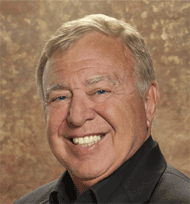 I remember sitting in a hotel somewhere at the Brandon Fried's Air Forwarders Association Air Cargo Conference, when Bill Boesch was the main speaker. Bill, who was inducted into the TIACA Hall of Fame in 2013, has the kind of chops when it comes to logistics, air cargo and strategic thinking dating back more than half a century as top executive at Seaboard World Airways; Pan American World Airways' SVP of Cargo; Emery Worldwide and as American Airlines President and CEO of the Cargo Division in 1991 and Chairman of the Cargo Division in 1996. Let me take a breath . . . Bill's titles are so many and so lofty, one gets dizzy. In 2004 Bill became CEO of DHL/DP Global Mail, later DHL Global Mail. At the height of the Iraq and Afghanistan conflicts, he organized local deliveries of supplies to U.S. soldiers saving thousands of lives.
So there was Bill up on a stage, sharing everything he could with a room full of forwarders and truckers. He spoke without notes and then answered questions for 45 minutes after his remarks. I kept thinking: here is someone whom anyone in this room could pay to walk down the street with them and emerge a hell of a lot smarter about any challenge they could imagine in air cargo and logistics. But there he was, heart on his sleeve, sharing and working in those moments to accelerate the lot of a couple of hundred cargo people.
So now in 2022 and onward where will the next generation of trade show content providers come from, if special interests and people with something to sell or advance make up the majority of the speakers at air cargo trade shows? This question also draws another thought: we are contemplating a large number of millennials becoming participants and organizers of trade events. All these women and men are digital natives and are accustomed to effectively connect on line, at times favoring online contact to face-to-face meetings. So the future is still in the haze. Will the new technology become so personal that the Bill Boesch of this new millennium is able to convey his wealth of knowledge through an internet connection? So far I saw webinars which were quite efficient, but the empathy of the human touch was a rare commodity on that table.
Another example: the first FIATA meeting in two years is about to happen in a few days (May 17th – 20th) in a hybrid format. Members who cannot travel to Geneva will be able to follow the sessions online, even though they cannot meet online for drinks in the evening, or can they?
The question is still open for many of the organizers, answers coming the hard way so far. One group that must be watching all of this very closely is Transport Logistic. That Munich-based company with lots of irons in the trade show fire went out just prior to COVID and forged alliances, partnerships and other big deals to put up trade shows everywhere. The question aside from the fate of all those shows is, like the Spargel that always returns in Springtime to Bavaria, will Air Cargo Europe continue every second year as powerful and well attended as before? Right now a TL event scheduled for Shanghai to start on June 15th is still listed this year, but its fate looks questionable as the city of 25 million is currently shut down.
Masks off is the buzzword now we have been protected by vaccines and medical research, but COVID is still there to disrupt plans and people's habits seem to shift inevitably to a more hybrid way of social interaction. This being said, if you follow the young in their leisure time nomadism, the face-to-face interaction has not disappeared, on the contrary it happens in a more organized manner. This is the trend that is filtering into the trade show environment: maybe we shall simply have hybrid meetings with different opportunities to interact and a larger attendance than we used to, considering many of those who were barred from travelling for any sort of reason can now participate in full without going away. If you participate online though, perhaps the meeting will be fine, but the weather is still the same as home. Today is a fine spring day in Utopia, but at times you would wish you were somewhere else.
GDA