Many of the world's top garment retailers like H&M and MANGO have downed shutters in Russia during the brutal invasion of Ukraine. No wonder India garment exporters are a worried lot. As example, the Noida Cluster is a major exporter of readymade garment products. Exports to Russia and the EU countries include t-shirts, pullovers, jerseys, women, men and kid's apparel, socks, hosiery items, etc. Noida has around 3,500 readymade production-cum-export units in operation and garments with an annual turnover of nearly USD$40,00,000 (Rs 30,000 crore) are exported. Of that 45 percent each go to the USA and the EU countries and the remaining 10 percent are sent to Russia, Ukraine and the CIS states.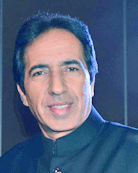 Lalit Thukral, President, Noida Apparel Export Cluster (the Noida Apparel Export cluster near Delhi has more than 140 members and a reach of up to 300 exporters) pointed out: "We are a bit worried regarding payments that have got stuck due to the Russia-Ukraine war. Exporters have been unable to contact buyers in the EU countries and Russia. In fact," said Thukral, "buyers are not responding and they may cancel the orders."
Simply put, the current Russia-Ukraine conflict has given a jolt to Indian readymade garments exporters.
"To begin with, the payments in dollars of readymade garments already exported to Russia and EU countries are stuck. In fact, the bank cannot exchange Russian Rubles into Dollars for the exported items. Agreements signed between Indian garment exporters and buyers/ importers have now become invalid because of the sanctions on Russia.
"Garments were routed to Russia through Spain before the Ukraine crisis," said Thukral. After the global brands suspended operations, fresh orders have come down by 25 percent, he said.
Buyers in EU countries have asked Indian exporters to hold shipments because of the airspace restrictions on Russia. "There is little or no possibility to come out of this problem in the near future. As a result, we have had to dump huge quantities of consignments and block our money," Lalit Thukral said.