The Indian air cargo market's huge potential has not spurred India's largest carrier IndiGo to boost its freighter fleet.
Nothing new there, the recent slow downs worldwide have freighter operators waiting and watching. Ever since IndiGo started cargo operations on November 15, 2022 with its first A321F flight between Delhi and Mumbai, the carrier has deployed its freighters on international routes.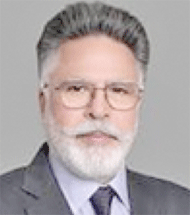 At the launch, Mahesh Malik, Chief Commercial Officer, CarGo, IndiGo (he now handles domestic cargo) had said that the flight was kicking off a new chapter in IndiGo's journey.
He had pointed out that "the response we have received from customers for our service offering is very encouraging. We expect the business to grow over the coming few months, as we expand our fleet of freighters and add new destinations to our CarGo network."
Barely a week later, on November 22, 2022, CarGo operated its first international A321 P2F freighter flight between Kolkata and Yangon prompting Malik to comment that the business would expand over the next few months.
CarGo has moved ahead to boost its operations: in addition to regular flights from Mumbai to the UAE and Gulf nations, it has two weekly flights from Kolkata to Yangon, Hong Kong and Vietnam. Meanwhile, CarGo had set up dedicated cargo facilities at a number of Indian airports through 2022. These facilities would handle the rise in perishable and agri cargo within and outside India.
What then holds CarGo back from moving on with its expansion plans? The major reason, according to air cargo veterans, is the slow growth of air cargo, largely due to the economic slowdown that major world economies face.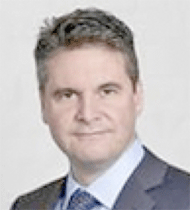 Mark Sutch, CarGo's Chief Commercial Officer – CarGo International (appointed March 1, 2023) quoted an IATA report that mentioned air cargo would not see a profit globally; in fact, the report pointed out a 33% year-on-year decline in cargo revenue. Sutch also said that in 2022-23, air cargo remained at the same 3.14 mn tons result achieved during the previous fiscal year.
CarGo, we learn is keen to create an operation where two of its freighters are used efficiently. Incidentally, CarGo will be adding another reconfigured A321 freighter to its fleet in fiscal Q3 (October-December).
CarGo also handles cargo for IndiGo's A320/321 passenger aircraft where the payloads are subject to route, passenger and baggage demand.
Due to the large number of passenger flights, the line-haul uplift in passenger bellies was significantly higher than tonnage on the freighters.
IndiGo also operates two daily B777 flights between Delhi/Mumbai and Istanbul – in addition to 300-odd A320/321 narrow bodies with 1,800 daily departures nationally.
IndiGo's CarGo is aware of the Indian air cargo potential, though freight volumes have been stagnant recently. Looking ahead market outlook remains positive, according to air cargo veterans.
One driver in all of this is the Indian government's air cargo policy goal of putting India among the top five air freight markets by 2025.
Tirthankar Ghosh