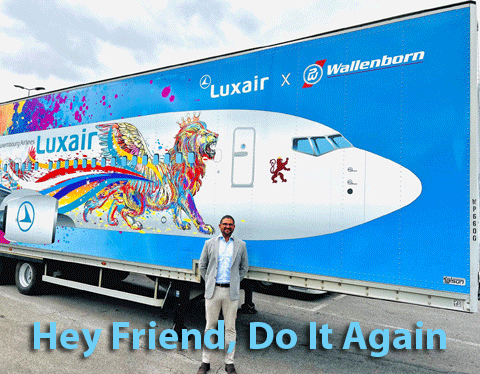 The company Wallenborn Transports SA was founded 103 years ago in 1920 by Metty Wallenborn. The idea was to be able to transport whatever needed both nationally and internationally today may be the mission to be the most trusted resource for specialized transport in Europe with 950 vehicles at 17 offices in 17 countries that handled 633,000 plus shipments via 120 airports in 2022. But Wallenborn just upped its game, naming Ram Menon, ex-Amazon for the past half decade, as Chief Commercial Officer (CCO) of Wallenborn Group based in Luxembourg.
"I am very excited to join the leadership team with Frantz Wallenborn and Kevin P Nash, learning from and growing with these titans of industry," Ram said.
And yes, this is the son of one of the top people who have ever populated the air cargo game—Ram Menen, the icon of a spirit extraordinaire who with Peter Sedgley, Niranjan Navaratnarajah MBA, Pradeep Kumar and Prakash Nair took hold beginning in the mid 1980s and for the next 20 years went out and set the world on fire building Emirates SkyCargo into a world power.