Vol. 17 No. 47

Friday August 3, 2018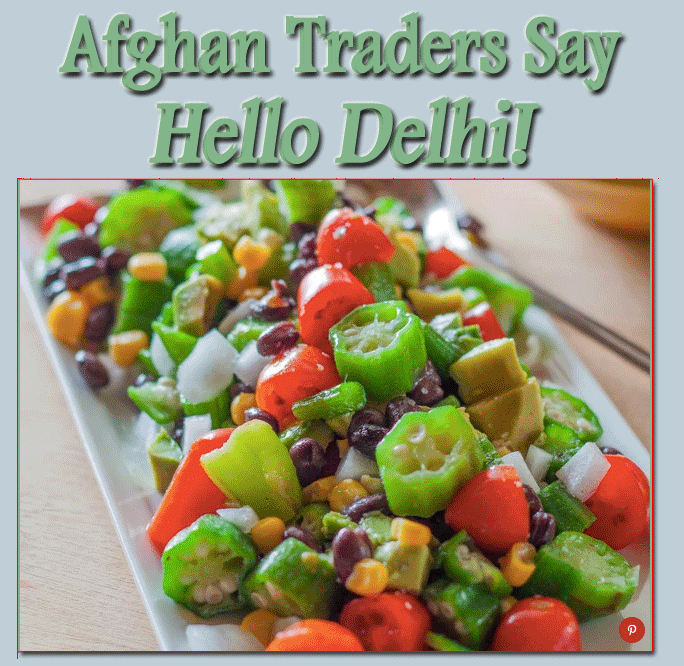 Summer Salad from Food & Wine features okra, tomatoes and sweet corn straight from the cob, with black beans, onion and avocado.
Recently okra grown in Afghanistan, shipped via India, began appearing in Italian markets.
The India-Afghanistan air freight corridor, which saw its first flight from Kabul to Delhi in June 2017, has seen the development of a healthy export market for goods from Afghanistan.
Today, more than a year later, the number of freighter flights between the two countries has gone up to 100.
To boost exports from Afghanistan, the USAID Commercial Horticultural Agricultural Marketing Program (CHAMP) recently helped to hold "Made in Afghanistan: Nature's Best" – a trade event in Delhi. The move saw Afghan traders signing $68 million worth of deals for perishable products like pomegranates, saffron, apples, apricots, melons, grapes, nuts, and cherries.

Top Level Connections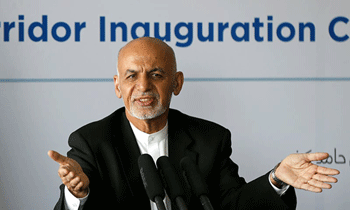 The establishment of the dedicated air freight corridor came after a meeting between Indian Prime Minister Narendra Modi and Afghan President Ashraf Ghani (right) in September 2016.
The aim was to provide landlocked Afghanistan access to markets in India and Afghan farmers a quick and direct access to India's markets for their perishable produce.

A Wider Swath

The Afghan government is keen to start similar freighter flights to different cities in India. President Ghani's Economic Advisor Ajmal Ahmadi was quoted saying that the air corridor had seen 100 air cargo flights from Afghanistan to Delhi and Mumbai and that more flights were on the anvil to cities like Chennai and Hyderabad. India, according to the President's advisor was the largest market for agricultural produce and handicrafts.
Moves were also on to start air corridors with Kazakhstan and Gulf nations.
Exporters from Afghanistan pointed out that exports had increased ten-fold ever since the air corridor started.

It's About Fruits & Nuts

As for the fruits and nuts sent out by Afghans to India, these commanded prices 30 percent above prices in Afghanistan.
The Afghan Ambassador to Delhi, Dr Shaida Mohammad Abdali said that Afghanistan and India had set a trade target of $2 billion by 2020 – in fact, the level of trade between the two countries had gone up to $900 million.

Exports Upward

As for exports, the Afghanistan Chamber of Commerce and Industries had recently said that the country's exports had increased to more than 200,000 tons in 2018, most of it due to the air corridor with India.
In fact, fresh vegetables were next on the list.

Okra Italian

In a first of its kind move, successful trials had been held recently with okra from Afghanistan being sent out to Italian markets through India.
Tirthankar Ghosh
Even as India's freight forwarders (under the aegis of the Federation of Freight Forwarders' Associations in India, FFFAI, the apex body of 28 customs clearance and freight forwarders associations from across the country) prepare to host the FIATA World Congress 2018 (FWC-2018) in Delhi this September, the meet is attracting worldwide attention.
Termed 'The Game Changer' and 'The biggest event in the logistic industry in India,' the Congress will be attended by more than 1,500 Indian and overseas delegates from different parts of the world.
"The association had been 'trying to organize this most important and prestigious international logistics event' in India for the last couple of years," said Debashis Dutta, Past Chairman, FFFAI and Chairman, FIATA World Congress 2018 Committee.

A Dream Comes True
"It was my dream way back in 2013 (when he was heading the association) to project India in the world of logistics," Dutta told FlyingTypers.
"In 2015, we bid to host the show and our opportunity has come in 2018," he said.
Dutta also said that FWC-2018 would provide "a huge opportunity to the country's freight forwarders and logistics industry "to expand their business" as partners with overseas counterparts who would be attending the event.
"The FFFAI," Dutta said, "has created this opportunity for the first time in the history of freight forwarding and logistics industry in India, and industry practitioners should connect themselves with the world trade and logistics market," added Dutta.

Brand India To The Fore
Emphasizing on showcasing Brand India through the event, Dutta, along with a host of top FIATA and FFFAI functionaries, were in Delhi to meet government ministers and apprise them about the meet.
FFFAI Chairman Ashish Pednekar pointed out that the association was bullish about the event in New Delhi.
"Our government, which is very pro-active to facilitate logistics industry in the country, has promised full support to make the FWC 2018 a grand success," he said and informed that Nitin Gadkari, Minister for Shipping, Road Transport & Highways had confirmed his participation.
A number of other ministers were expected at the congress, like the minister for Civil Aviation, Commerce and MSME.
Out On A Lim
"While international delegates at the congress would like to know what is happening in India, Indian freight forwarders can learn about world practices," said Stanley Lim, Chairman of the FIATA Congress Committee.
"Most of the top international freight forwarders have set up their bases in India and before long others too will come.
"India already has cutting edge technology in IT and this could be successfully used for the logistics industry.
"That is what the international freight forwarding community wants... a strong link with global players would benefit India," he said.

India Could Top China
Lim acknowledged that freight forwarders in general were slow in adapting new technology, but once they did so, they show their speed in innovation.
"India was a sleeping giant but now it has awakened and it can do better than China," Stanley Lim proclaimed.
India On The Half Shell
Lim expressed his confidence about the success of FWC-2018 that he said was largely due to the conducive environment for manufacturing, the exim trade, and the logistics sector in the country.
Commending FFFAI's leading role in developing freight forwarding and logistics industry in association with the government of India, he said:
"India is well-prepared to host FWC-2018 in New Delhi and it will be the most exciting international logistics event."
The Singapore-based Lim also pointed out that it was time to groom young logistics professionals (FIATA, in fact, has a program to enthuse university graduates to join the profession) so that they can come forward and help the logistics industry flourish in the country.
"Seminars during the congress will be addressed by international professionals, the delegates can look forward to 800+ forwarders during the B2B sessions that will span across the three days of the Delhi FIATA World Congress.
"Here will be the perfect forum for small and medium as well as big business to interact and learn how to develop their logistics and go global," said Pednekar.
"Visiting freight forwarders will focus on the importance of the logistics industry in India in view of present government's impetus on manufacturing, trade facilitation, exim trade, and infrastructure development," Ashish Pednekar said.
Tirthankar Ghosh
For More On The FIATA World Congress India click here.


Sarah Nor, the mother of Norliakmar Hamid, a passenger on missing Malaysia Airlines flight MH370, cries at the Ministry of Transport headquarters in Putrajaya, Malaysia as the final report into the mystery of MH370's disappearance was released on July 30, 2018.
The 1,500 page investigative report reaches an ultimate conclusion that investigators do not know what happened to the Malaysian Airlines plane, which vanished four years ago.
Lead investigator Kok Soo Chon told reporters MH370 deviated from its path, and this was more than as a result of system anomalies, but that the turn back was made under manual control.
Investigators said they put every conspiracy theory, rumor and piece of gossip on social media "on the table" and considered all of them. Kok said that there is some evidence that "points irresistibly to unlawful interference, such as the communications ceasing and the manual turn back" and said several times that "unlawful interference" could not be ruled out.
Kok also said that the 1,500 pages are "not a final report," and that the search might continue.

SWISS WorldCargo received IATA's Center for Independent Validators (CEIV) Pharma certification encompassing the entire airline and organization.
"I am incredibly proud of our achievement in attaining full CEIV pharma certification," said Ashwin Bhat, Head of Cargo.
"We are delighted to have been recognized at not just our hub, but throughout our entire airline and network.
"SWISS WorldCargo is happy to play a valuable role in the shipment of pharmaceutical and life-saving products worldwide every day.

---


Will Tariffs See You In September?
Tariff Dustup Could Be Cargo Windfall
Wings & Wheels & Trump Tariff
Tariff Watch As Deadline Looms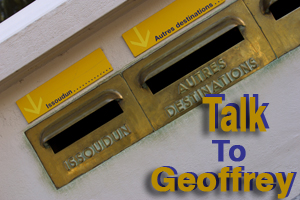 RE: Richard Malkin The Founding Forties
Dear Geoffrey,

That was a lovely memory of THE FATHER OF SHANNON. It makes me very sad that Dick (Richard Malkin) is no longer with us.
Hope you are both in good health.

Lots good wishes.
SEAN MC COOL
Dublin Ireland

Hi Sean,

Thanks for your kind note. Good to hear a great pioneer of Irish international logistics is still on the bridge forging ahead in 2018!
Yes, Richard is dearly missed, but his output of stories still yet to be published, will continue for years ahead. Eventually the "Malkin Legacy" to air cargo should be turned into a book because of his incredibly detailed reporting of the people and events during his tenure.
Hope to see you soon,

Geoffrey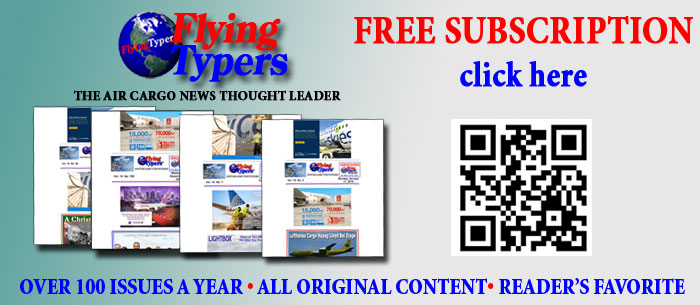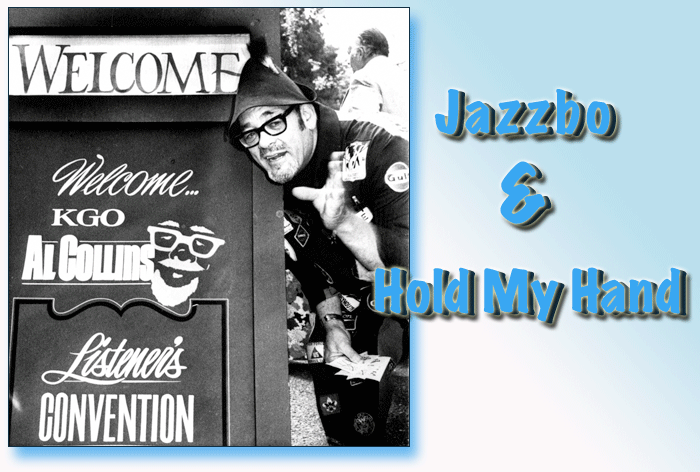 My dear friend, the late Al "Jazzbo" Collins came to mind this week, as some passengers flying budget carrier Jet2 raised hell over the airline looping a recording by artist Jess Glynne of her hit "Hold My Hand" on flights.
"Hold My Hand" played up to ten times during boarding and post landing, causing one passenger to write that, "next time would prefer to walk to Portugal".
That comment was one of the milder complaints.
Anyway Jazzbo is the deejay who played Tony Bennett's great "I Left My Heart In San Francisco" and made that song a mega hit.
Jazz was a DJ at a San Francisco radio station during the 1950s when that song came out and the rest, as they say, is history.
Later Jazzbo, who actually had a hit song "The Three Little Pigs" (for hipsters), in an on-air flight of fantasy, locked himself inside the studio whilst playing the Chordettes' "Mr. Sandman" over and over until they finally broke down the studio door and hauled him off for further study.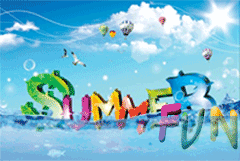 Jazzbo finished up his career in New York at the popular WNEW AM radio station.
My friend Pete Castelotti introduced me to Jazzbo and, for a while we all lived together.
I recall the day Jazzbo and I went up to see Tony Bennett at his apartment in Manhattan, where the singer lived across from Radio City Music Hall.
Tony presented Jazzbo with a painting of the deejay, depicting Jazz's "Purple Grotto" Studio at WNEW on Third Avenue above the Horn & Hardart Automat.
Tony Bennett is 92 today, still performing (God bless him) and is a class guy who paints and signs his work T. Benedetto (his real name). Happy Birthday, Tony!
Tony never forgot his big break that he got from my friend Jazzbo.
It's good to recall those people and those days.
Here just for fun are three delightful summer tunes.
The first "Hold My Hand" is driving people crazy on Jet 2.
The second, "Mr. Sandman" did the same thing on a San Francisco radio station some sixty years ago.
Finally, here is Jazzbo with Little Red Riding Hood - A Grimm Fairy Tale For Hip Kids (Adaptation by Steve Allen)
Enjoy!
Geoffrey
Publisher-Geoffrey Arend • Managing Editor-Flossie Arend • Editor Emeritus-Richard Malkin
Film Editor-Ralph Arend • Special Assignments-Sabiha Arend, Emily Arend • Advertising Sales-Judy Miller

Send comments and news to geoffrey@aircargonews.com
Opinions and comments expressed herein do not necessarily reflect the views of the publisher but remain solely those of the author(s).


Air Cargo News FlyingTypers reserves the right to edit all submissions for length and content. All photos and written material submitted to this publication become the property of All Cargo Media.
All Cargo Media, Publishers of Air Cargo News Digital and FlyingTypers. Copyright ©2018 ACM, Inc. All Rights Reserved.
More@ www.aircargonews.com

100% Green