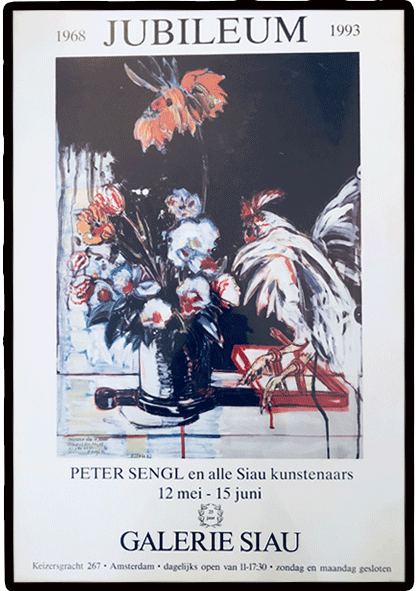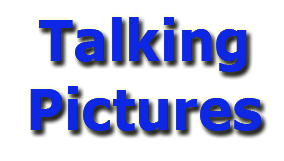 Apropos of the way things are today, I am currently shredding some documents. While the machine rumbles and chews the paper into shreds, I'm afforded a couple of minutes to stare at this picture on the wall.
The artwork depicts an event from a quarter century ago, when we regularly attended airline, airport, and forwarder press conferences: a 1993 conference in Amsterdam hosted by Jacques Ancher for KLM Cargo.
I recall the KLM pressers were always fairly free-swinging, give-and-take affairs with both the airline and the press generating news from the lively discussions.
The dinners afterward (hence the framed poster) were always fun, and a second chance at additional questions was never denied.
Today, with the exception of Lufthansa, the annual air cargo press conference is a thing of the past.
Too bad, methinks, because, among others things, the press grew smarter from these interactions, and even collegial as new friendships were formed.
Twenty-five years ago, the press had the reach of a magazine or newspaper delivered by snail mail.
Today, the words in the companion story above here will reach every corner of the globe in an instant, and even include talking pictures gathered by camera and cell phones.
Seems to us that closer contact makes our reporting better whilst driving understanding and shared knowledge that is vital to an industry showing unrelenting innovation and change.
There have been some moves by a few companies to gather the press for briefings at trade shows and that is good.

Shout Out For TIACA

The International Air Cargo Association (TIACA ACF meets in Toronto this November) is absolutely outstanding in their consistent and almost singular effort over the years to honor some truly great people that have served the air industry.



People like Jacques Ancher, who spoke th0se words at Istanbul in 2014; Richard Malkin, who invented air cargo journalism; Bill Boesch, who moved from the pioneering days of Seaboard World Airways to the top of Pan Am Clipper Cargo, and served as President of American Airlines Cargo; and most recently, James Jackson, Des Vertannes, and Alexey Isaikin, who have been recognized in this unique and memorable manner by TIACA.
TIACA Hall of Fame is filled with luminaries from all walks of life in air cargo.
Hall of Fame stands out primarily because rather than bestowing a couple dozen trophies to companies as the dessert at a trade show dinner, TIACA Hall Of Fame recognition is always all about people.
People, simply put, drive the air cargo business quite unlike any other part of transportation.
More on TIACA, click here.