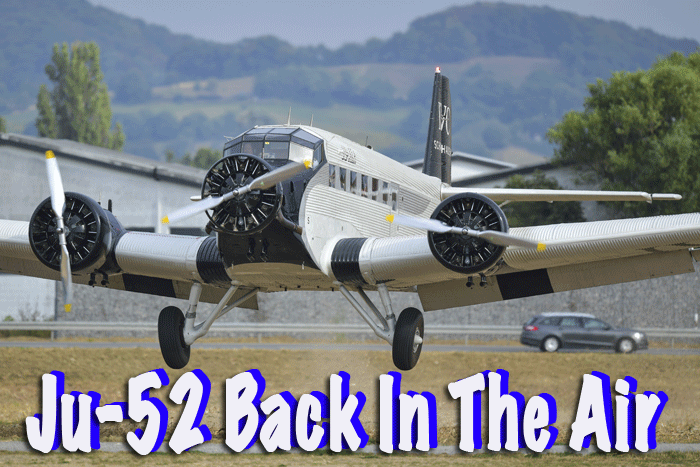 A Ju-52 passenger aircraft of the Swiss airline Ju-Air lands last Friday.
It is the airline's first flight after the crash on August 4, 2018 of one of its classic aircraft in the Swiss Alps resulting in 20 fatalities.
"JU-AIR immediately and voluntarily suspended its flight operations as a sign of respect for the dead and their families and friends, and to give the team at JU-AIR time to begin the process of overcoming the accident," JU-AIR said.
"The Swiss Federal Office of Civil Aviation has declared that there is no reason why the Ju-52s of JU-AIR should not be allowed to fly," the company said, adding:
"Swiss Transportation Safety Investigation Board STSB gives no cause to doubt the operational safety of our airplanes."
"Should the investigations bring forth any findings that put in question the safety of our flight operations, we would immediately suspend them once again."
The JU-AIR fleet currently operates three vintage Ju-52s that were built in 1939 and in service with the Swiss Air Force before being retired in 1981.