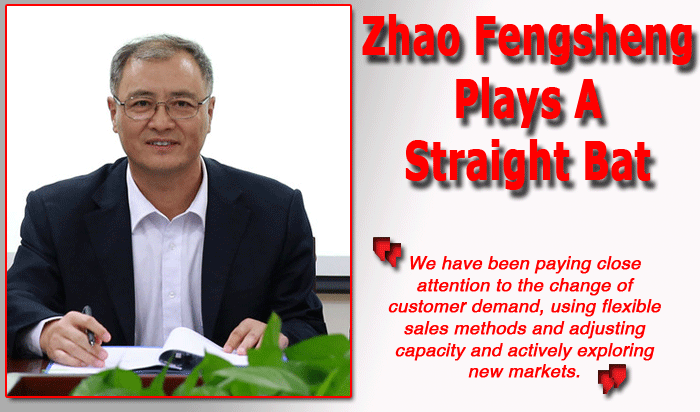 China Southern Cargo currently faces challenges on multiple fronts, but most obviously from the escalating Sino-U.S. trade war which threatens its Transpacific business.

It's All Cricket

When FlyingTypers recently caught up with Zhao Fengsheng, Senior Vice President of the carrier's Cargo Division, he was optimistic about the year ahead although on tariffs, to use an old English cricketing idiom, he played a decidedly straight bat.

The Tariffs

Asked how China Southern had coped with the imposition of tariffs by both the U.S. and China and the threat of more to come, Zhao admitted the Transpacific trade was crucial to CZ's freight business plan, but was hesitant to discuss the topic in detail.
"We have been paying close attention to the change of customer demand, using flexible sales methods and adjusting capacity and actively exploring new markets," was all FlyingTypers could draw from him.


Stable Market Two Percent Growth

Mr. Zhao was more forthcoming when discussing the health of freight markets this year.
"So far in 2018, the air cargo market has been stable overall," he said.
"But the market demand growth is not as good as the same period in 2017.
According to preliminary statistics, in the first five months of this year, the freight and mail transportation volume and revenue of China Southern Cargo Airlines have achieved a moderate growth, with cargo volume increasing by 2% year-on-year."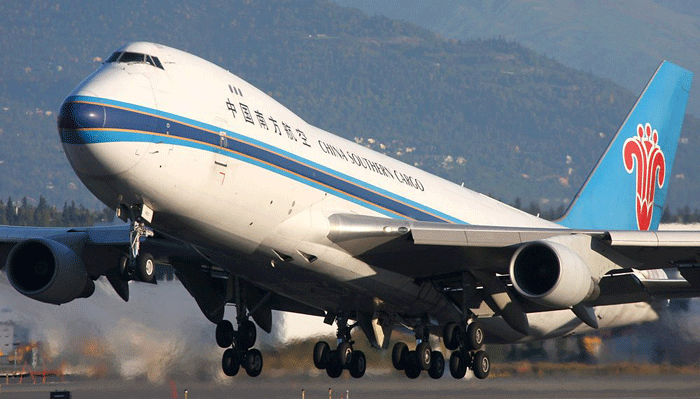 Demand By Region

Mr. Zhao said China-Europe demand had been "stable" this year, while intra-Asia cargo demand had been dynamic, prompting service roll-outs.
"China Southern Airlines began to operate Guangzhou-Vietnam-Guangzhou route by B747 freighter on September 24, 2015, two flights per week," he said.
"Up to the end of May 2018, CZ has operated more than 500 flights. Over 19,000 tons of goods has been shipped from Vietnam to China, Europe and the United States through this route, and more than 5,000 tons of them has been transported to Europe Via China."


Exceptional 2017 Sets Bar High

Like most carriers, 2017 was exceptional for CZ, all the more so because after years of relatively slow growth the rebound was unexpected. CZ certainly took advantage - revenue from freight and mail transportation increased by 26.3% year-on-year while profit from freight operations reached CNY651 million (USD$97m), the carrier's best ever financial performance.
"We did have expectations of recovery of the air cargo market in 2017, but the bounce was better than what we expected," explained Mr. Zhao.
"On the one hand, the cyclical upturn in 2017 was predictable.
"Based on the IATA data, the air cargo market demand was weak in the first three quarters of 2016 and the cargo capacity growth of the Asia-Pacific airlines slowed sharply, which was only half the growth rate of the same period of 2015. In the fourth quarter of 2016, the market demand started to rebound significantly, but the slow capacity growth situation held out until the third quarter of 2017, resulting in great improvements in revenue in 2017.


Recovery Was A Surprise

"On the other hand, the strength of the recovery had largely topped market participants' forecasts in 2017.
"European and U.S. economies had gone through a strong recovery, with manufacturing industry rapidly transforming from smooth running to accelerating expansion and the unemployment rate gradually declining to a record low.
"Against this background, global business inventories were short, and U.S. enterprises suffered a continued decline of the Inventories to Sales Ratio during 2016 – 2017.
"In order to restock inventories, enterprises had to take advantage of the time-sensitive air freight offering, so this was a driver during the economic recovery," Mr. Zhao said.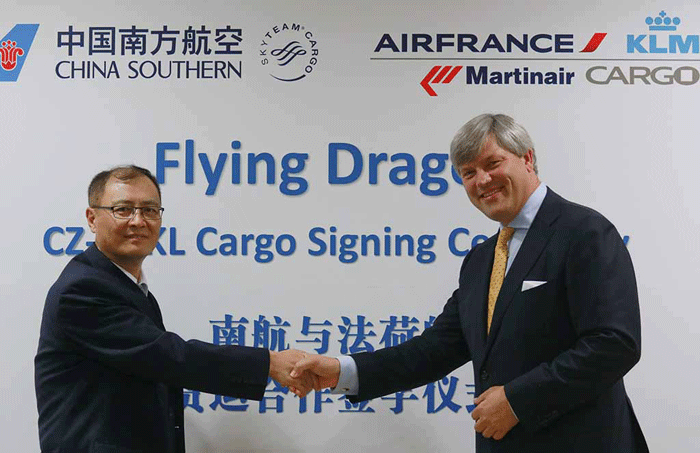 All smiles—Mr. Zhao Fengsheng, SVP China Southern Cargo and Mr. Marcel de Nooijer, EVP, Air France KLM Martinair Cargo after signing the October 2017 Memorandum of Understanding.

The Air France Connection

CZ continues to benefit from its ongoing and long-standing cooperation with Air France KLM Martinair Cargo. The carriers first signed a freighter cooperation agreement in 2003, but this was stepped up in 2015 when a Memorandum Of Understanding was signed endorsing a mutual cooperation plan.
"In October 2017, the MOU was further updated with an aim to further enhance mutual benefit and collaboration to the maximum advantage," explained Zhao.
"Our cargo cooperation is mainly in cargo and mail interlining, which covers mutual access to the airlines' respective networks and provides our customers with an extensive global reach.
"During these years, cargo destinations we jointly serve increased to 24, mail destinations up to 55, the scope of interlining expanded from general cargo to mail and perishables such as flowers, fruits, etc.
"In addition, we added 'Block Space' cooperation to the existing interlining since November 2017, and plan to extend this.
"Based on the solid foundation we have jointly built, I believe we can work out better results in 2018 and beyond, in terms of added value to customers, reaching new markets, generating revenue and sharing best practices."
SkyKing