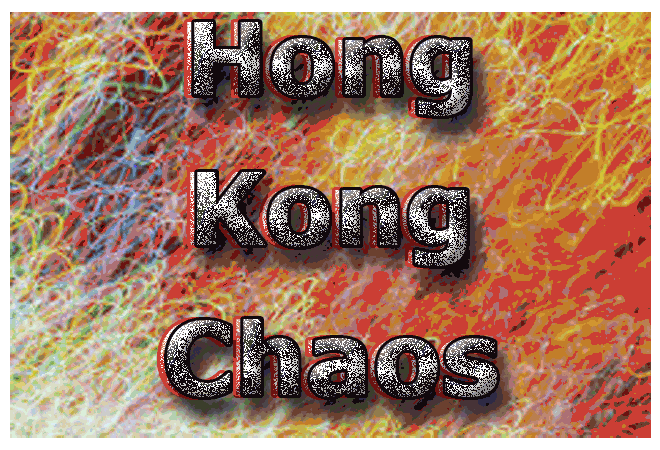 Those ongoing strikes in Hong Kong are no Mickey Mouse affair, stranding thousands at Hong Kong International Airport for a second day Tuesday, August 13.
The strikes that have plagued Hong Kong for the past months get little resonance from the government, but citizens of this special place will not be held back.
So no surprise, when all flights out of Hong Kong from 4pm onwards on Monday were cancelled. As this is written on Tuesday morning in New York City, flights were limping back into business after thousands of anti-government protesters occupied the airport terminal building, following another weekend of clashes with police.
The Hong Kong chaos deepens with that well-publicized and 'keenly felt by business' tariff war between the U.S. and China.
The question is, what impact will all of this have on the annual "Christmas Rush" when air cargo carriers look to fill out a rather lackluster 2019 with some bellies and main decks loaded with high value goods.

Go-To Cathy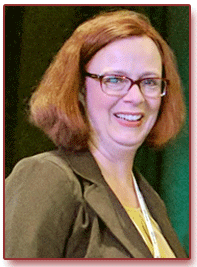 Cathy Morrow Roberson, a smart thinker about these things, whose Logistics Trends & Insights began as a stream and now is a go-to torrent of useful information in transportation, says, "At this time I do not see the situation in Hong Kong impacting the Christmas rush.
"Delays in cargo are expected and as such airlines and/or shippers may look to alternative airports to use until the situation in Hong Kong is settled.
"However there will be a short-term bump in cargo as shippers look to front-load ahead of the tariff deadlines of September 1 and December 15.
"This impact will ultimately have a trickle-down effect on the rest of the supply chain—warehousing, truck and rail demand for domestic storage/transportation - all of which will see spikes in rate increases.
Cathy is looking for a Merry Christmas but she also advises stakeholders to think smart & plan ahead.
"It's tough for companies, but to mitigate such risk as much as possible is necessary, particularly in a global environment.
"Risks are a part of the business and need to factor into business practices as much as possible.
"Solution offerings such as Resilience360 can be beneficial for companies to understand risk impacts on their overall business.
"In addition, technology solutions including forecasting tools and WMS and TMS will be beneficial to forecast/manage inventory, warehousing and transportation needs.
"Lastly, supply chains should not be considered static, but instead should be reviewed and tweaked on an ongoing basis in order for risk management as well as from a competitive standpoint," 'Go-To Cathy' Roberson advises.
Earlier this month after Carrie Lam, Hong Kong's chief executive, said in her first public remarks that the city "has become unsafe and unstable," and that "a series of extremely violent acts are pushing Hong Kong into very precarious circumstances," shippers can wonder what else is ahead.
Meanwhile any notion that the news going forward might be good was swept away, as Hong Kong home base carrier Cathay Pacific saw its profit report sink, and chief executive Rupert Hogg threatening staff saying, "those who support or participate in illegal protests" would face disciplinary action that "could be serious and may include termination of employment."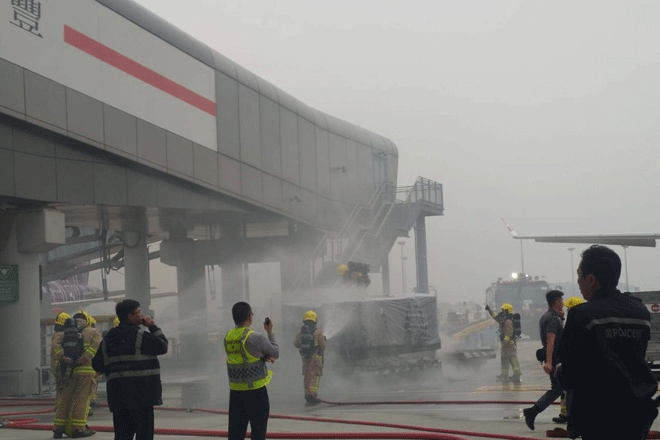 Disaster struck while all of that was going on when somebody torched a cargo shipment pallet in what airport police reported was deliberate arson over in the HKIA cargo area.
Flames seen billowing from a cargo shipment bound for Taipei were quickly extinguished and a man was arrested, police said.
Geoffrey