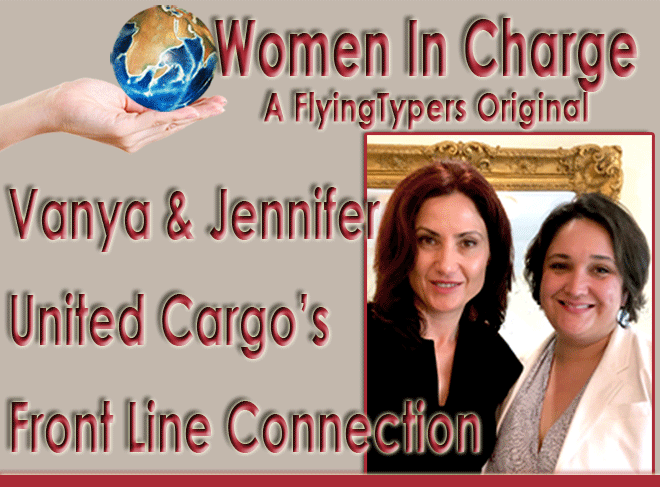 Bitter or sweet, most memories become precious and more meaningful as time moves on.
This story is a memory and I am grateful for it.
We find ourselves with a ringside seat to the endless interplay of customers and airlines at the CNS Partnership Conference.
We are sitting in the lobby of the Gary Player Villa at Trump National Golf Hotel in Miami, Florida.
Outside, sheets of rain cause small streams of water to flow and puddle almost everywhere, while inside teams of airline air cargo sales and service personnel are engaged in non-stop dawn to dusk customer meetings.
Occasionally a small truck pulls up to deliver meals for the United Cargo team and their customers – who stay in direct contact, at breakfast, lunch and dinner and beyond, for the three days of CNS.
All facets of business are covered: from catching up socially with global contacts to intense financial negotiations, all conducted in very genteel surroundings.

Intense Negotiations and What's The Catch?

We wonder for a fleeting moment: how strong are the emotions sparked by these high-stakes games of deal-making and negotiations?
Without a doubt, there were some very intense negotiations taking place, not only at UA but at some of the 38 other airline and customer-filled Trump Villa Suites at CNS.

Taking the Pulse

Although we can only guess at the dollar amounts discussed, we wonder as business winds down and the partners separate: with so much at stake, should someone from CNS President Mike White's team give the meeting rooms a final once-over to make sure there is no one tied up in a closet?

Face To Face with Vanya & Jennifer

Seriously, extended face-to-face time with customers is the great benefit of the CNS Partnership Conference and other industry clambakes for airline cargo sales teams.
So it is no surprise as we sink into a conversation that Jennifer Haigh ventures:
"Having the ability to meet with all of our customers in one venue allows us to spend focused time with the entire team around one table."

The Front Line Connection

The great race to connecting with air cargo customers, in real time and on an all-day basis, is nice work if you can get it.
Enter Vanya Bukova and Jennifer Haigh. Both are part of the Strategic Partner Sales team reporting to Helen Kristensen, United Cargo's MD of Strategic Accounts.
Vanya is based in San Francisco, and she handles five of the top 20 forwarder accounts at United Cargo.
Vanya, who hails from Bulgaria, earned Master of Science degrees in both mechanical engineering and international business before beginning her airline career as an Emirates flight attendant. She leapt into air cargo sales two years later, first with Singapore Airlines Cargo and then onto Delta Cargo for 13 years, prior to joining United.
Vanya smiles as she mentions that her partner works at Air France KLM. "But," she quickly adds, "we never talk shop."
Jennifer also forged an interesting path on her way to United. She lives in Aberdeen, North Carolina with husband Paul, who is an artist and potter. Her odyssey features extensive work on the security side of the business: including directing North American Aviation Sales for systems provider Morpho Detection and a year-long internship at the Massachusetts State Police Crime Lab.
With this background and her love of animals (Jen has four dogs), a move to K2 Solutions, a company that trains dogs for use in transportation security applications, was a logical next step.
"I knew United Cargo as a client, both at Morpho Detection and K2, and worked with them for many years," Jen says.
"I always wanted to work for an airline so, when the United opportunity beckoned, I quickly agreed to make the move," she smiles.
Jennifer started with United in February and has been on the fast track since, learning something new every day about what her clients expect from their air cargo carrier.
"It's a fast-moving, spirited adventure," she confides.
"Freight forwarders are looking for diversity and clear thinking in addressing their transportation needs and challenges.
"That's what we aim to deliver," she asserts.
A Day In The Life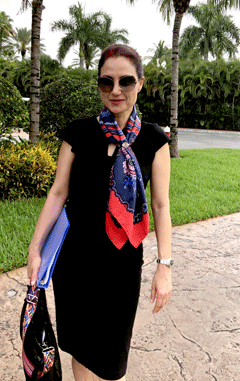 We asked Vanya to describe her typical day managing key and perishable cargo accounts in United's U.S. West region.
"The primary activity is maintaining existing customer relationships and our current quality of support, while also seeking new, innovative, out-of-the-box business solutions," she says.
"A typical day might involve contract negotiations, performance evaluations, and maintenance of agreements with assigned accounts.
"We also record our sales activities and maintain customer profiles of assigned accounts in Salesforce, United Cargo's CRM platform.
"My sales role is a very dynamic one, and every day is different. The only consistent thing a Strategic Partner Manager can plan for is traveling, traveling and more traveling," she confides.
"My agenda for the next few weeks includes customer meetings in Seoul, Los Angeles, Brussels and Munich.
"But working for United since 2017 has been fascinating, and I feel very mobile and connected to the world.
"Since authenticity, curiosity and strong faith are central to my life, wherever I land and whatever the situation, my goal is to make the most of my unique opportunity at United Cargo.
"We are truly a great global resource, so I also feel like I always have something valuable to provide the customer," she adds.
A person's taste in music can reveal a lot, so we asked Vanya what she listens to whilst traveling the world. Her answer was intriguing:
"I actually like silence, but I have a short playlist on my mobile device – some classical music for long plane rides and some energetic Latin music for the gym."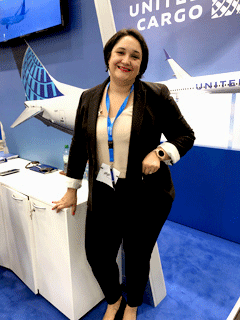 Rhythm is Gonna Get You

"There's a lot of variety in my day-to-day tasks as well," Jennifer says.
"I try to plan my schedule so I am on the road one week and home the next. This allows me to catch up and have a good balance.
"When I am on the road I visit clients both at a headquarters and local level.
"I really enjoy working with the customer's local teams to understand their perspective on the market and how different support activities influence their success.
"It's also extremely valuable to connect with United's local teams in every city. They have a unique and beneficial view of whatever challenges we're facing, and it's always quicker and more effective to solve any issues as a team."

The Jen Passion

"My passion is making a difference in what I do – no matter what I'm doing!
"I also love being home and spending time with my family and my four little pups.
"Listening to an eclectic mix of musicians like the Afro Latin Jazz Orchestra, George Ezra, Ana Tijoux, Lake Street Dive and The Kooks keeps me relaxed and inspired.
"I've been in aviation and cargo for 9 years, all in security up to a few months ago – protecting the traveling public!
"Those years were fun and I learned so much.
"Now that I am in airline cargo sales, I have an entirely new outlook on the industry. I am really enjoying learning all I can about the diverse markets we serve.
"I am always in the moment, and I listen and care and I persevere.
"Playing a role in an industry that bolsters the global economy and creates and sustains jobs for people keeps me motivated."

What Might Change

As a closer, we asked both ladies: What needs to change to improve the industry?
"Movement towards common standards for security, and movement towards a common e-AWB platform," Jen says, without hesitation.
Vanya says the industry should become less commoditized and less volatile. She smiles and adds, "On a personal level, if I can alleviate stress for our partners, and make their business run smoother, then they are much happier and I have had a great day."

Geoffrey/Sabiha