Lithium batteries has been a hot topic, but it has been even more so with the growth of e-Commerce.
One of the panels held during IATA's Cargo Events in Amsterdam the end of October was especially well attended.
The "e-Commerce and Mail, a Risk or Opportunity?" panel discussed how e-commerce is providing significant growth by postal operators.
Postal operators are utilizing international air mail for the shipment of products by all sizes of shippers.
The problem that exist is that many shippers are not knowledgeable on what restrictions there are on dangerous goods.

Dawn Of The Postal Union

The e-Commerce and Mail panel was made up with Dawn Wilkes, Program Manager, Security for the Universal Postal Union, James Wyatt, General Manager of aeroconcept and Alex McCulloch, International Dangerous Goods Manager for UPS.
They discussed the due diligence that all know that is important to ensure the safety of the supply chain.
As airmail has seen such a dramatic growth due to e-commerce, there was much discussion on lithium batteries in these shipments.
How do you educate the shipper? What can governments do?
What is the responsibility of the postal operators? Is mail, really mail as we have known it in the past?
Lots of questions.

Air Mail Super Highway

In the United States there has been a large growth of mail with the reduction of the de minimis value for customs clearance of $800.
This has made airmail a new way to transport e-commerce shipments.

The China Question

It was brought up that 80% of the mail coming into the U.S. alone is coming from China Post.
The concerns are there are shippers that do not know what they are shipping is not dangerous and others are just not declaring the goods.
The last are the bad guys.
The problem is not just a mail issue but a cargo issue.

Not Your Grandfather's Air Mail Anymore

Others are saying that mail is not mail as we have known it in the past, envelopes and cards, but is a true express type product that does not necessarily follow the same rules as conventional and express air cargo.

Lithium Issues No Short Circuit


The conversation on lithium battery was not just on this panel but rolled over in the security and customs groups as well. U.S. Customs and Border Protection Director for C-TPAT (Customs Trade Partnership Against Terrorism) and TSA Cargo Director John Beckius (right) also expressed their concerns over the security and safety issues.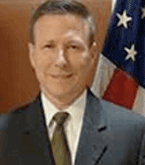 Also, in attendance from the U.S. government was Duane A. Pfund, (left) International Program Coordinator, Pipeline and Hazardous Materials Safety Administration for the U.S. Department of Transportation.
Overall the panel focused on a serious issue that the entire air cargo industry must work on every day to ensure the safety of the aviation industry.
What seemed to be most important is that the industry has a focus and the event brought together postal, government, industry and shippers to work together on an important issue as this.
Good work, lively discussion from IATA Cargo.

Cargo Careen's Toward Lithium

IATA, FIATA, TIACA, GSF lifted voices together, calling a crack-down on manufacturers of counterfeit batteries and of mis-labeled and non-compliant shipments introduced into the supply chain, by issuing and enforcing criminal sanctions on those responsible.
Noting that demand for lithium batteries is growing by 17% annually the group warned:
"Dangerous goods, including lithium batteries, are safe to transport if managed according to international regulations and standards.

The Misdeclared Menace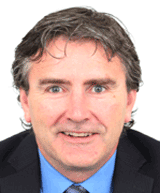 "But we are seeing an increase in the number of incidents in which rogue shippers are not complying," said Nick Careen, (left) IATA's Senior Vice President, Airport, Passenger, Cargo and Security as he revealed an industry information-sharing platform to target misdeclared consignments of lithium batteries.
"We are also launching a series of dangerous goods awareness seminars being held across the world targeting countries and regions where compliance has been challenging."
In addition, an education and awareness program for customs authorities has been developed in collaboration with the World Customs Organization (WCO).

Total Effort

The industry has put its support behind an initiative presented by the United Kingdom, New Zealand, France and the Netherlands at the recent Assembly of the UN's International Civil Aviation Organization (ICAO) which calls for adoption of a cross-domain approach to include aviation security, manufacturing standards, customs and consumer protection agencies.
Currently air cargo is scanned for items that pose a risk to security such as explosives, but not safety such as lithium batteries.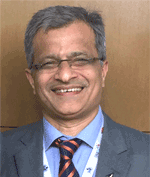 "Safety is aviation's top priority.
Abuses of dangerous goods shipping regulations, which place aircraft and passenger safety at risk, must be criminalized," said Glyn Hughes, IATA's Global Head of Cargo.
"The increasing use of lithium batteries coupled with the growth of e-commerce supply and demand is exposing the air cargo supply chain to greater risk of un-declared or mis-declared goods. We support regulators imposing strict adherence to established compliance standards," said Mr. Keshav Tanna, (right) Chairman of FIATA's Airfreight Institute.
Geoffrey