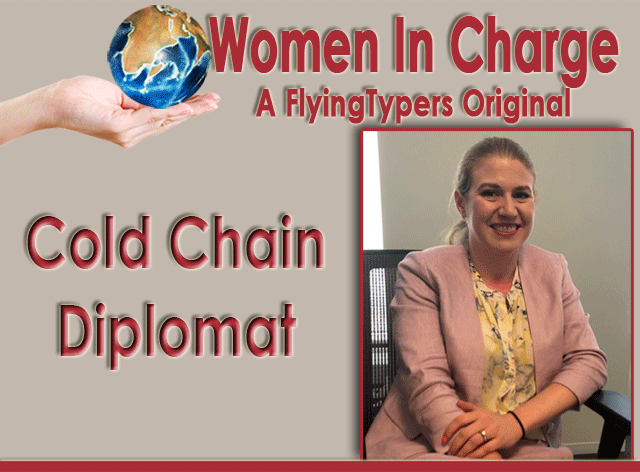 The United State of Health Care Logistics

We are on a grand tour of the United Cargo headquarters inside Willis Tower in Chicago.
Just down the hall, as a gentle rain begins to fall outside, inside the bright smile of Kate Harbin lights up the room.
Kate carries an impressive resume, including working as a Public Diplomacy Officer for the U.S. State Department in Hong Kong from 2015-2017 before joining United Cargo just over a year ago.
"I consider Asia my second home, and I enjoy and feel comfortable travelling anywhere on the continent," Kate says.
Kate's sense of purpose as Product Development Manager, Temp Control is in clear focus these days. She is quite excited, even wonderfully animated, as she talks about it.
With a broad smile and a sense of self-assurance, Kate gets right down to business.
"While United Cargo has been transporting temperature-sensitive cargo for a long time, cell and gene therapies have changed everything – including our perception of the pharma and health care market at United," Kate said.
"What's most gratifying is that every shipment using a Savsu or SkyCell container, or another of the advanced technology units we carry, has a personal story connected to it: from life-saving personalized medicines to organs for immediate transplant.
"These innovative units and United's vast network are combining to bring life-saving therapies to airports and cities beyond major markets worldwide, even to smaller cities served only by United Express regional jets," Kate Harbin assures us.

The Game Has Changed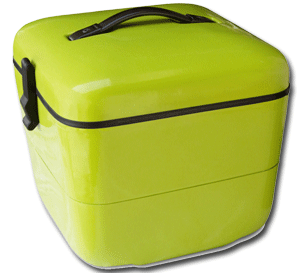 "The entire pharma and health care cold chain market is evolving quickly. Creativity, new strategies and relentless attention to detail are required. Innovation is key as old doors close and new ones open on endless opportunities. It's a whole new ballgame!"
Then Kate lets it all hang out, confessing:
"I have learned to love the air freight business. First-hand experience during my time at Kraft Foods taught me about the demands and expectations of a shipper – and I keep those lessons in mind.
"I think one of the keys to building a rewarding and successful career is learning something from every job you have, and applying those insights to the next business and challenge.
"I never thought too much about air cargo before joining United, but I quickly recognized our industry's potential for making a positive impact on people's lives. This deepens my desire to extend and optimize every aspect of the service we provide."

Waitress Diplomacy

Kate notes that her first memorable job was part-time waitressing while attending college. Believe it or not, she recalls the experience with a certain fondness:
"Serving meals, I learned a lot about meeting people's expectations and the art of diplomacy," she chuckles.
"That's when I began using the process steps: "listen, think, and then react." I carried that formula into my professional life at Kraft Foods, the U.S. State Department and now at United Cargo.
"While consistent methods are valuable," Kate said, "different tasks require a modified approach.
"At the corporate level you follow a vision, and in the field it's all about action and reaction to various situations. The best strategy in all circumstances is to remain proactive and to never stop learning.
"Most of my expanded knowledge now comes from attending pharma conferences, and connecting with customers and colleagues. I'm taking every opportunity to educate myself on all aspects of United Cargo's life sciences service offering as we extend these advanced handling processes to every corner of our network."
Kate Collaborates

"The logistical landscape for United's TempControl, LifeGuard and QuickPak small package services has completely changed," Kate explains.
"Our QuickPak service began with a completely different objective. It was about carrying cancelled checks, hand-signed contracts, and other material that needed to move quickly when business was tied to paper documents.
"Now United Cargo, with our service partners, has started to make joint sales calls to TempControl and health care customers. The goal is to apply what we learn from these diverse sources to rethink our services and custom-tailor our SOPs. It's never been truer that 'One size doesn't fit all.'
"It's rewarding to bring the message to United people throughout our system, especially in smaller stations new to handling biotech shipments and live cell therapies, that in many cases what we are moving can be live-saving for the patient.
"It's a new mindset, challenging no doubt, but exciting and motivational at the same time," Kate said.

Gender is Irrelevant

Kate doesn't dismiss questions about being a woman in air cargo, but the issue doesn't impact how she approaches her daily tasks or long-term goals.
"Business challenges, and even personal ones, are less gender-specific today. People's attitudes and approaches operate across a continuum, so generalizing about how they will react or how they want to do business is counter-productive.
"My approach is that, in every country or industry, it's vital to develop, foster and nurture relationships with as many people as possible.
"And to build this rapport, it's important to cut through the blizzard of email and interact with people 'up close and personal.' No matter how much technology develops, there's still no substitute for a face-to-face connection," Kate Harbin said.
Geoffrey