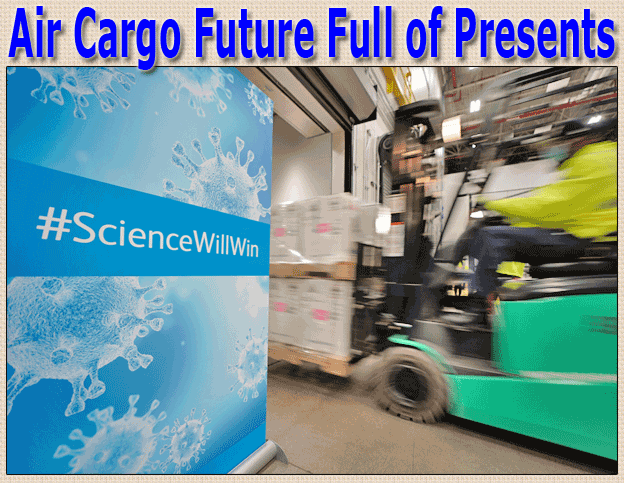 Pfizer-BioNTech COVID-19 vaccine are loaded onto a truck for shipping at the Pfizer Global Supply Kalamazoo manufacturing plant in Portage, Michigan on Sunday, December 13, 2020.


Here are some fast facts:
Right now ten FedEx B777 freighters are equipped with special rails for military pallets.
The movement for a second dose of vaccine to combat the COVID-19 pandemic will go through the first quarter of 2021.
Syringes are being flown in from China.
Rubber gloves from Vietnam.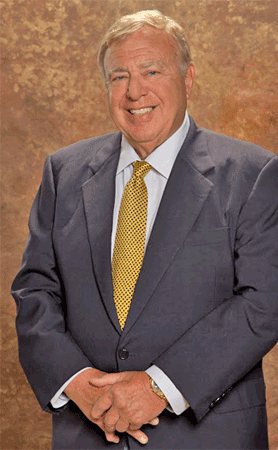 "The vaccine is liquid gold and everybody in the world wants it at once," declared Bill Boesch, President of Council of Logistics Research.
Mr. Boesch, as has been the case for most of his illustrious career, is once again smack dab in the middle of the action in air cargo, for what is right now the biggest story in the world.


A Needed Shot in the Arm

Getting a COVID-19 shot (or two) into every arm in the world is Bill's focus now, and to hear him tell it, until this mission is accomplished, there will be no let up.
"There are legions of dedicated and purpose-driven people up and down the line doing fabulous work right now in an all-out effort to deliver the antidote.
"It's humbling to be part of this great effort," Bill Boesch said.


Expertise Par Excellence

Bill Boesch is the air cargo voice that has been advising Operation Warp Speed; beginning this week, shipments of the long hoped and prayed for vaccine will soon be moving all over the world.
We also know that Bill is accepting no money for his effort as he brings his lifetime of logistics knowledge to an around the clock effort to deliver an antidote to thwart a pandemic that has threatened the daily life of people all over the world.
"Nothing is more important right now," Bill said softly.
"It's all hands-on-deck, and our effort here is total, there is no other way," he said.


Most Important Air Cargo Movement

"Delivering a solution for the deadly pandemic is the biggest logistics project since World War II, and in fact much bigger than The Berlin Airlift that supplied an entire blockaded city of two million during 1948-49," Mr. Boesch declared.


Genuine Air Cargo Pioneer

Bill Boesch is an air cargo pioneer who has served in many leadership roles during his nearly fifty years, including top cargo positions at American Airlines, Pan American, DHL and Seaboard World Airways Cargo.
Mr. Boesch also spent time with Envirotainer, an early manufacturer of a temperature-controlled air container used to ship large amounts of temperature-sensitive, protein-based vaccines and pharmaceuticals.

A box within a box within a box with a dry ice chaser!
In the picture are people working 16 hours a day to deliver the vaccine that doctors in medical centers everywhere will receive. Each bigger box for the vaccine in dry ice has six smaller boxes that look like a small pizza. Each pizza box contains 970 vials. Each vial has five shots.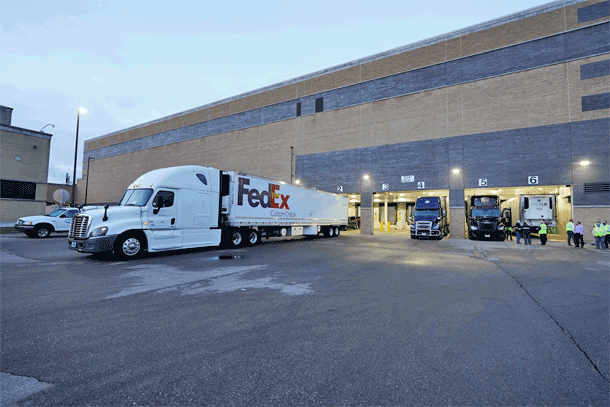 In Portage, Michigan Christmas came early, as a big FedEx trailer gets ready to accept first shipments of long-awaited relief from COVID-19.


Delivering the Vaccine 24/7
"Everybody is working around the clock to ensure fast reliable delivery of the life- saving serum worldwide with all the supply and instructional material that goes with it," he said.
"But despite our massive effort, what is pointedly missing in the U.S. is a scheduled all-cargo international airline able to take on and compete against the non-U.S. scheduled freighters.
"Long gone are Seaboard World Airlines, Flying Tigers, all-cargo airlines with global service.
"Additionally American Airlines and Northwest Orient (now Delta) that once flew freighters no longer serve that market.
"In fact, today no U.S. passenger carrier is flying freighters although many of the foreign airlines the U.S. flags compete against operate vast fleets of these aircraft.
"But in this environment with everyone scrambling to secure lift and as the world gets to know more about air cargo, this time could be recalled as the point where things changed and U.S. scheduled cargo airlines returned and the big passenger carriers view cargo as a primary product."


Timing may be Right
Bill Boesch, who has been pushing this all-cargo concept for years, and has proved how freighters can support the profitability of the passenger business, declared "timing seems right for scheduled all-cargo service return to the U.S. with the growth in the commercial market.
"Today the headline-making cargo-in-cabin (CIC) with packages riding in passenger seats is a concept I proposed twenty-five years ago whilst serving as President Cargo at American Airlines."


Looking into CRAF
"The Department of Defense (DOD) maintains the ability through its Civil Reserve Air Fleet (CRAF) program to use commercial freighters in times of conflict and emergencies.
"CRAF depends primarily on the integrators' and non-schedule U.S. airlines' freighters and charter carriers to accomplish these missions," Bill said.

COVID & Christmas Rush

In the case of the COVID-19 movements right now, UPS and FedEx during Christmastide 2020 are also heavily engaged in their peak season.
"From a business point of view, both of these resources are shifting more and more to long term aircraft leases to protect their profit structure, especially with the risk of increased labor costs triggered by the union contracts in the U.S.
"Coupled with that is an increase in leasing large freighter aircraft, also driven by Amazon's entry into the market and the military pallet interoperability issues of the FedEx B777 freighters.
"So as we move along and the need to ship even heavier volumes of COVID-19 vaccines and other consignments increases, there may also develop a problem with the ability of DOD getting sufficient CRAF cargo lift."

Not Major DOD Players

"Important to point out that FedEx and UPS integrators and Amazon are currently not major contributors supporting peace-time movement of DOD cargo."
Whilst making the case for a more robust U.S. commercial airline cargo fleet, Bill also said another reason that civilian freighters make sense and can always be useful and working is that the DOD needs to preserve the organic life of its own military freighter fleet.
"The case for a measured induction of a lower cost U.S. scheduled all-cargo aircraft fleet by AA, UAL and DL could be beneficial in an expanded variety of situations. There certainly are enough pilots now to put those type of aircraft into service, unlike during even the recent past when getting enough crews to push back was an issue."

Time To Step Up

"Air cargo in December 2020," Bill Boesch declared, "is poised to grow to record levels in both public perception and also should be increasingly recognized by the airlines as a prime moral product, having done its part to supplant the revenue stream of many passenger carriers without a freighter division in an otherwise year-long shut down of the global airline business."

Complacency is the Enemy

"The industry cannot afford to be complacent and must take an active part in developing 21st century strategies that insure long term profitability rather than focusing on market share.
"Carriers – individually and through industry groups – need to align their tactical plans to achieve the strategic plan for consistent industry profitability and growth."

Leadership and Cooperation Needed

"These are the times when air cargo and its various organizations need to speak with one voice.
"The COVID-19 pandemic and the vaccine airlift of 2020 will make history and friends for air cargo.
"We are the key from the ground up to local health care worldwide in getting the remedy delivered as fast as the pharmaceutical companies can provide it.
"What we do with a great opportunity to advance this industry is rightfully for the moment on the back burner in the rush to deliver the solution.
"But let's see some dreamers and doers at IATA, FIATA, TIACA and the extended global air transportation media get together to put schedule freighter air cargo up where it belongs," Bill Boesch concluded.
Geoffrey