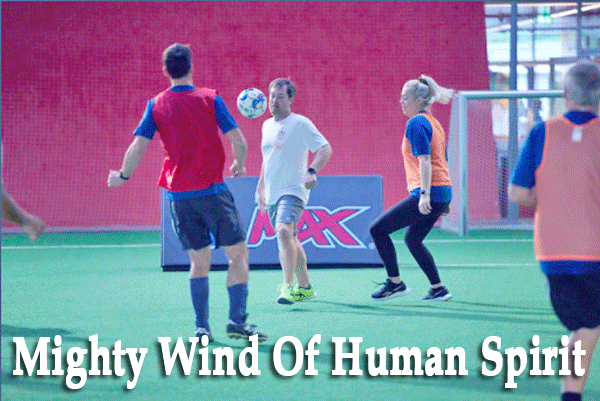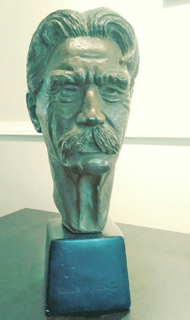 In our home today lives a small table bust of Albert Schweitzer that has been in our family for nearly 70 years.
I was looking at Schweitzer the other day and thinking about what he said about the human spirit:
"In everyone's life, at some time, our inner fire goes out.
"It is then burst into flame by an encounter with another human being.
"We should all be thankful for those people who rekindle the inner spirit."
First results from the return to life of live meetings and trade shows although unscientific at this point, seem quite positive underscoring that anyone thinking that sitting in front of a computer will suffice and replace face-to-face meetings has another thing coming.
In Copenhagen the Ground Handling Conference dubbed "Reuniting The Aviation Family" saw the Bella Convention Center come alive with booths from companies like Swissport, AVIA Aviation, World Flight Services and others with about 460 reportedly in attendance for the event.
But the unique thing were accolades for a live show again that were heartfelt and read like a giant collective sigh of relief from an industry that has been itching to get back to business as usual.
"An emotional return saw colleagues share stories of trials and tribulations endured over the course of the pandemic," reports Max Gosney, GHI Conference Chairman, adding triumphantly:
"We did it. To be back in-person with our delegates in Copenhagen was a wonderful thing. We're enormously grateful to everyone who answered GHI's call to join the aviation reunion after this punishing pandemic."
The outstanding event was a football (soccer) match of young and old folks that morphed from sincere business suits into athletic togs for a spirited joust that we imagine also had some Biofreeze standing by for the players postgame . . .
Elsewhere Reuters reported September 23 of "singing and dancing as South Africa's national airline returns to the skies," as "jubilant South African Airways (SAA) staff at the airline took to the skies for the first time in around a year after receiving a massive government bailout.
"After so many months we've been waiting for this moment, I am so excited. I am over the moon," Mapula Ramatswi, an SAA flight attendant told Reuters at Johannesburg's OR Tambo International Airport.
The common thread of unbridled joy of life inching back to normal seems to be growing everywhere.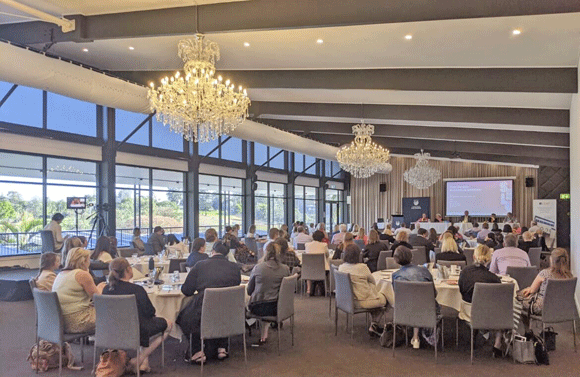 In Queensland, Australia Sandra Pepper, the Head of Education and Solicitor at Queensland Law Society facing a packed Elder law conference at the Victoria Park ballroom opened her remarks:
"Grateful is the word of the day for me, today.
"I appreciate being able to mask-mingle with colleagues, and constantly tell each other 'isn't it great to be here?'"
On October 12 as IATA Cargo in Dublin meets, that event having fled Istanbul will herald another opening of another show.
Step by step, the mighty wind of the human spirit will not be denied.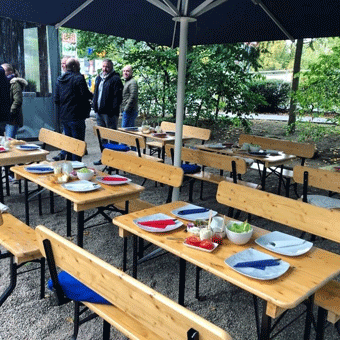 Back To The Office
Picture perfectly charming and absolutely uplifting in every way. While children once again fill schoolrooms and playgrounds echo their laughter and The United Nations was back in "live" session last week snarling traffic, but lifting hope.
As New York City comes alive, on the other side of the pond, a tented dell near Frankfurt Airport's Cargo City Süd is alive once more with good food and a bit of a tweet tweet welcoming ATC Aviation Services AG employees to a gentle repast, as staff reports back to office at Europe's top GSSA's headquarters operation.
The thought of coming together in company workplaces once again indeed is something to celebrate.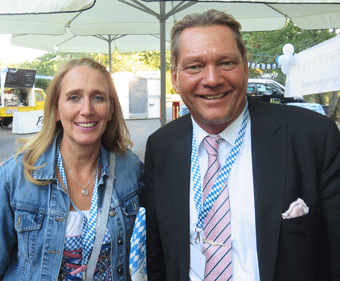 This is how life ought to be rekindled, as the heavy lockdown of the past year and a half slowly releases its grip.
Ah, but looking at that table reminds us that September is upon us and in Germany many restaurants feature Pilz Karte (Mushroom Menu) with plates full of Pfifferlinge (Chanterelles in English).
For the only living boy in New York, come 2022, there I am!
Thinking about this, it should not be overlooked that the way you treat your people will most often result in that vibe being carried forward to the customer.
Kudos to Ingo Zimmer and Dagmar Hanau for having set that table for all time.
Geoffrey/Sabiha