Airline Problems Began Long Before COVID-19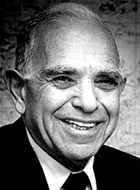 Bill Boesch is a true air cargo pioneer having served in top cargo posts at Seaboard World, Pan American, American Airlines Cargo, Emery, DHL and elsewhere. One of my fondest memories of Bill is inside a container with Julie Kupersmit, (right) founder of Containair manufacturing company in New York. Both were at the big TIACA Show in Manhattan 40 years ago and were at work furiously drawing sketches for a new container on scrap paper. Little wonder that later Bill was a force behind Envirotainer.


Here Bill, (second from left in photo), who is a TIACA Hall of Fame inductee and was awarded The Medal of Freedom by the U.S. Government for his work in developing logistics in Iraq saving thousands of American lives, offers a bit of perspective based on more than a half century of experience.
"The U.S. passenger carriers' main strategy has been to be the biggest and have the highest market share.
"Their schedules and their frequent flyer games were based on that, their growth plans ensured they had resources, capacity and flights as needed on each route at different times, so their frequent flyer customers never had to use another airline. Cargo was considered a by-product in the end. This strategy only works when the economy is flourishing.
"With declining figures, carriers cannot shed their fixed costs, and start suffering.
"New, lower cost carriers enter the market: a situation we have often seen over the past 50 years, roughly in 10-year cycles.
"With lower profit margins than other industries, airlines have never been a good long-term stock buy.
"Bob Crandall, the former chairman and president of American Airlines had a sign on his desk which said: 'If God meant people to fly, he would have made it profitable'.
"Bob Baker, who ran the successful operation at AA, felt that airlines had a hard time to show a good long-term profitability because of their unions, but I believe that the problem was not the unions as much as the airlines just had the wrong long-term strategy at that time."
Still quite active with military transport, Bill's interview in its entirety will appear in Air Cargo News FlyingTypers September 21.