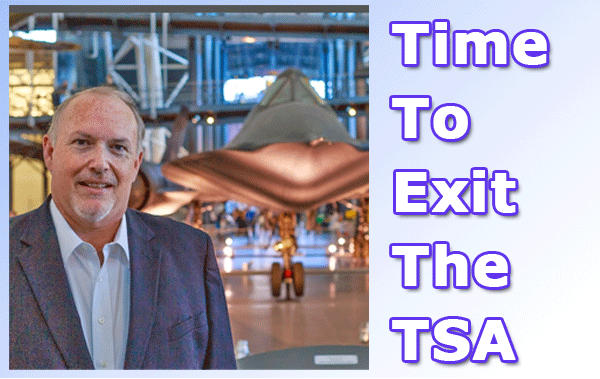 Two-fisted presentation from Mike White in Los Angeles to a soldout luncheon of the Los Angeles Air Cargo Association (LAACA).
Mike's personal experience on air cargo security, prior to 9-11 and after 9-11 were on the menu.
Mike also raised concerns that the TSA is not the agency that should be involved with air cargo security.
"The attack on the President of United Airlines by the Unabomber, Ramzi Yousef's attempt to blow up passenger flights and the first bombing of the World Trade Center and how TWA 800 not being a cargo issue brought concerns to what needed to happen in cargo, including the known shipper and IAC programs," Mike declared.
The former President of CNS and current CEO & President of Trade Network Consultants LLC had this to say to the LAX Club:
"My personal take as to what happened on 9-11 included being on the opposite side of the Pentagon when the American Airlines 757 was flown into the building."
Mike also shared that there were private meetings held in Washington then with airline officials in the boardroom of the Air Transport Association.
These meetings attended by Mike included then DOT Secretary Norman Minetta, Postmaster General John Potter, Northwest Airlines CEO Richard Anderson, Air Transport Association President Carol Hallett and officials from the FBI and Secret Service. Many of the decisions that were made to get cargo back on planes were made in those meetings.
Mike told the luncheon that the lack of progress by the TSA to understand how air cargo is changing and how new measures need to be instituted. The task of getting away from the antiquated paperwork required by TSA at airports and moving to air cargo electronic data for targeting is daunting.
"It was also suggested that due to the stuck-in-the mud bureaucracy that maybe it is time that TSA not be the agency in charge of air cargo security and maybe taken over by CBP who has more capabilities and understanding of transportation logistics.
"It is up to organizations like LAACA to build a ground roots movement to make the changes to meet the needs to keep the supply chain secure while keeping air transport safe," Mike White declared.