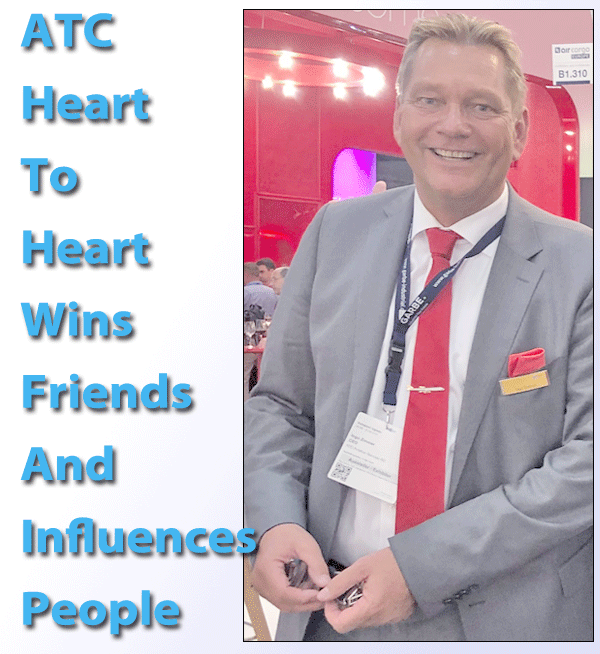 Very quietly without a lot of drums and trumpets Ingo Zimmer, CEO and his global team at ATC, the fast-rising GSSA have captured the center of a growing market by exhibiting even-handed dependable results for a growing number of the world's cargo carriers.
Under the guidance of Ingo, ATC has implemented a compelling menu of solutions and delivering no excuses excellence via a staff of professionally trained and seasoned account executives, many who have served in both the airline and freight forwarder role.
ATC does not employ any smoke and mirrors in its no-nonsense approach to GSSA.
That may mean when its bow-tie party award time, ATC takes a slight step backward preferring to allow results to show the way, whilst others rush to the podium.
Ingo explains softly:
"We prefer to let results speak for what ATC quality means with results-driven encounters in real time day to year and continuing as time goes by.
"Our main priority of making sure all of our service partners know what to expect, with complete transparency during every part of the shipping process employs the ATC will to succeed and the spirited involvement of everyone on our team.
"The reward to us is the respect from a growing list of carriers from all over the world that recognize our commitment to their success and satisfaction.
Ingo Zimmer says, "at the end of the day, keeping your word and taking your partners needs to heart is the best way to win friends and influence people.

CargoBooking Brings Instant Access Across ATC Network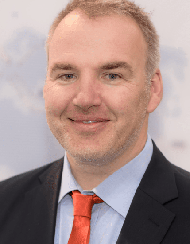 FlyingTypers learned that CargoBooking, an e-booking platform currently in the test phase at ATC in Germany is at the doorstep of being rolled out across ATC's global network of 34 countries within the next weeks.
"CargoBooking guides the user easily through the booking process by automated proposals and customized choices," Paul Breburda, ATC Vice President Commercial who is leading the Implementation of the new CargoBooking system said.
"As example, when fully implemented, customers will be able to make inquiries quickly and easily with just a few clicks.
"CargoBooking is primed to be an easy-to-use interface that will drive faster processing of inquiries to straight booking at the push of a button.
"The CargoBooking platform will allow our service partners to request air cargo quotes, compare spot rates, book the AWB, and track the full end-to-end journey.
"CargoBooking eliminates many of the manual entry processes completely.
"Our service partners can look forward to direct connection via the internet portal @book.atc-aviation.com.
"Total transparency will allow for availability of CargoBooking status & information from anywhere in the world," Mr. Breburda concluded.

Best Solutions In Real Time

"You have to think about where you want to be and how you like to be treated when approaching this industry if you expect to be around for any length of time," Ingo said.
"Now that Summer 2021 has receded in the rearview mirror, Ingo Zimmer approaches the 32nd Autumn season since ATC was founded insisting:
"The past is prologue.
"Based on demand and the rapid acceleration of air cargo brought on by the pandemic, today is tomorrow for transportation stakeholders including this fast moving, engaged global executive, who is out looking for new worlds to conquer.
"Our mission is to be the best Cargo GSSA based on the experience and the expertise of offerings delivered by our selected team of top air cargo specialists," Ingo declares.
"This year the COVID pandemic has once again caused us to have missed saying our special thank you up close and personal to our accounts and that includes our Oktoberfest celebration in Germany.
"The pandemic has been terrible for the world. It has stretched resources and imagination to the limit.
"Everyone, in my view, knows and expects much more from air cargo than in the past.
"The pandemic has both made cargo famous as savior of the airlines and also the preferred way to ship vital commodities at once to people in need the world over," Ingo Zimmer concluded.
Geoffrey