Mateen Express & Logistics has appointed Albert Soliman as Director, Commercial/Operations and Head of Air Transportation Services.
In making the appointment, Majid Barzanji, Chairman & Executive Director of Mateen Express, declared:
"Mateen Express continues to grow its services for customers and I am very pleased to welcome Albert to the team.
"The creation of this new role combined with Albert's broad experience, regional expertise and customer centric focus are part of Mateen Express' continued commitment to excellence in any environment."
Based at Mateen Express & Logistics headquarters in Dubai, UAE, Albert is now responsible for all commercial and operational cargo activities across the Mateen Group, which has branches in China, Turkey and Iraq.

Pandemic Welcome

Albert's appointment has coincided with challenges from the escalating COVID-19 pandemic.
"Mateen Express facilities just like the rest of Dubai at this time are closed, but our team continues hard at work providing comprehensive, remote customer and operation services 24 hours a day, obtaining clearances and special permits and continuing to find door-to-door solutions," Albert declared.

Iraq and Kurdistan Specialists

"As example, our teams in Iraq and Kurdistan, where we feature door-to-door service via Dubai have managed to obtain special approval to clear more than 50 inbound shipments of emergency supplies including healthcare, telecom, oil & gas equipment.
"Mateen has continued expediting shipments door-to-door within Iraq and Kurdistan via our land transportation fleet," Albert said.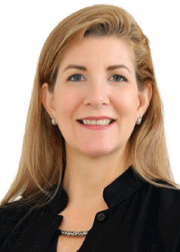 Some Smart Moves

Albert Soliman has done many good things in his 28 years of experience in freight forwarding, logistics and aviation transportation.
Maybe the smartest was marrying his wife American-born Michelle, who moved from a career in the U.S. military as a helicopter pilot to becoming the first female airport manager in the history of the Middle East, serving as General Manager of RAK Airport beginning in 2007.
Today Michelle is Aerodrome Ops Inspector at General Civil Aviation Authority (GCAA), United Arab Emirates.

Good Hands For Cargo

Meantime, Albert having held senior roles with Etihad Cargo and Etihad Airport Services, began his career with Australian Airlines and is an Associate Fellow of the Institute of Managers and Leaders and a Fellow of the Chartered Institute of Logistics & Transport.
solly_72@hotmail.com For more click here.
Geoffrey