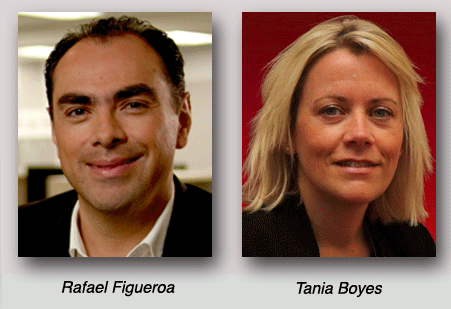 Virgin Atlantic Cargo and Delta Cargo describe their just opened export facility at London Heathrow as "state-of-the-art to future-proof the joint venture's growth plans in the U.K. market."
Tania Boyes, Director - Cargo Operations at Virgin Atlantic, puts it this way:
"We now have an export operation at our main U.K. hub which is designed around the current and future needs of our business, and which will further improve customer experience.
"By embracing new technology and ways of working, the building gives us the capacity to grow efficiently as we enter the next exciting phase of expansion for Virgin Atlantic.
"This is supported by new technologies that will enhance business continuity, as well as deliver significant improvements and transparency in the customer delivery experience.'
"World Class" enthuses Rafael Figueroa, Delta Cargo's Managing Director Operations and Customer Experience.
"These world-class expanded facilities position us for success in this important market.
"The technology enhancements and the transparency across the export operation, with increased temperature-controlled facilities, are designed to make it easier for our customers to work with both airlines."
Seen through a fish-eye lens, the new purpose-built facility takes the word "terminal" out of an air cargo handling address by delivering an all-capable transfer facility of the future, today.
As example, trucker access has been well thought out, meaning drivers no longer need to leave their vehicles to complete documentation processes but rather are assigned to a cargo door to offload their freight. Drivers also receive text message updates to help expedite cargo deliveries.
Real-time acceptance, using the operation's door management system and hand-held technology also provide instant freight status update messages for customers to confirm their cargo is being handled and flown as planned.