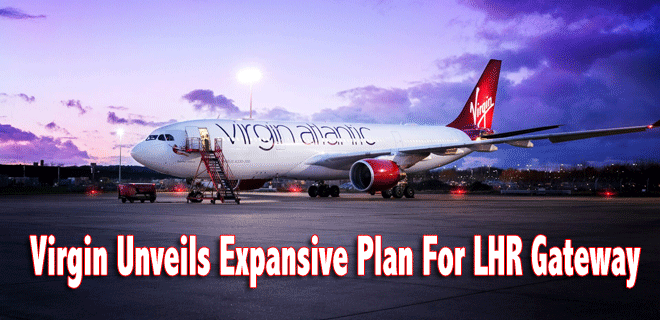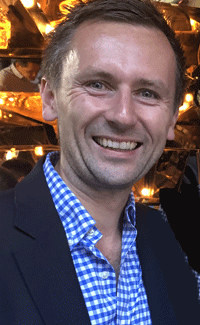 "Our volumes grew 6% in 2018 to their highest level since 2010 and we know customers would give us a bigger share of their business if they had the choice."
Dominic Kennedy, Managing Director, Cargo at Virgin Atlantic is animated as VS unveiled an ambitious plan to challenge IAG's dominance at London Heathrow.
Virgin Cargo said its master plan moving forward will significantly increase its long-haul route network and launch a new comprehensive variety of short haul domestic and European routes when the airport expands.
Virgin is promising the travelling public more choices and for cargo customers more value whilst exporting and importing goods through the UK's biggest air cargo gateway.
"At this pivotal moment for the UK economy," Dom Kennedy continued, "it is vital that our cargo customers as well as manufacturers, importers and exporters have access to the widest choice of routes and services and enjoy all the benefits that fair competition brings.
"The changes we are calling for will deliver this," Mr. Kennedy assures.

Change Is In The Air

Future Virgin Atlantic route maps shows an explosive, no holds barred intention to serve up to 84 new destinations in the UK, Europe, and across the globe when the third LHR runway is completed, or a fourfold increase on its 19 long haul destinations from Heathrow in 2020.

Lookout For Number Two

Heathrow currently sees over 70% of the UK's air cargo trade, totalling 1.7 million tonnes annually, a figure projected to grow to 3m tons by 2040.
"By value, over 30% of British trade flies through the airport, worth more than £100 billion a year, with 95% carried in the bellies of passenger aircraft," Virgin declared.

Step Change Lifts Cargo & PAX

Virgin Atlantic's new route maps illustrate how the airline's flying program could grow to deliver a step change in choice for passengers and cargo customers, but only if the Government reforms the way new Heathrow slots are allocated to enable the creation of a second flag carrier at the airport.New Horizons
The Virgin plan represents a fourfold increase on Virgin Atlantic's current international network and includes exciting unserved destinations such as Kolkata (India), Jakarta (Indonesia) and Panama City, (Panama), as well as offering more choice on prime cargo routes such as Accra, Austin, Buenos Aires, Cape Town, Osaka, Raleigh Durham and San Diego.
In total, Virgin Atlantic plans to serve 103 domestic, European and long-haul destinations. Of the 84 new destinations planned, 12 are domestic, 37 are European and 35 are global.

Virgin Spells Relief

Shai Weiss, CEO Virgin Atlantic, puts it this way:
"Never has the need for effective competition and choice at Heathrow Airport been more evident than during this summer of disruption, which has brought misery for tens thousands of travellers and impacted cargo supply chains.
"Britain, and those who travel and trade with it, deserve better than this.
"Air passengers and cargo customers need a choice and Virgin Atlantic is ready to deliver when Heathrow expands," Shai Weiss added.

High Road To Tel Aviv

In a related development Dom Kennedy said:
"We are delighted to welcome Tel Aviv to our network. It is an important cargo route and we have been extremely encouraged by the level of interest and bookings for both our direct services between London and Tel Aviv and the U.S. connections we now offer over our London hub."
Virgin Atlantic's first flight to Tel Aviv touched down at Ben Gurion International Airport September 25.
From now on Virgin Atlantic's daily Airbus A330-300 flights offers 20 tons of cargo capacity to and from London Heathrow.
"Fast connections with Virgin Atlantic's network serving major gateways in the United States, Israel's biggest trading partner, and strong support expected from freight forwarders, we are confident, will gain a healthy share of the high volumes of pharmaceutical, e-commerce, express and valuable shipments as well as high-tech products, fresh produce and other general cargo," the carrier said.
Dominic Kennedy concluded:
"Virgin Atlantic's cargo capacity ex Israel is being marketed by its GSSA partner, WTA Aviation, while Swissport is providing cargo handling services in Tel Aviv."
Later this month (October) will see further expansion of Virgin Atlantic's long-haul cargo network when it recommences daily London-Mumbai services and, in early 2020, the airline will begin its first operation in South America with a new daily London-São Paulo route.
Geoffrey