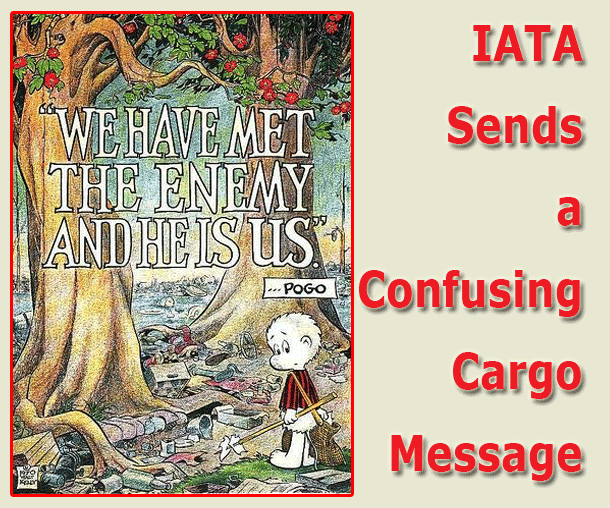 During the War of 1812 after The United States Navy defeated the British Navy in The Battle of Lake Erie, Master Commandant Oliver Perry wrote to his superior:
"We have met the enemy and they are ours."
More than 150 years later NY Herald Tribune cartoonist Walt Kelly, concerned with man-made pollution and debris in our forests drew an early sustainability poster of his famous Pogo character picking up debris in a forest, with the caption:
"We Have Met the Enemy And He Is Us."
I was thinking about COVID 19 and that caption, while reading the following press release.
"CNS will focus on its core mission on ensuring that the CASS continues to meet the needs of the U.S. cargo industry," came the terse announcement from IATA. The announcement confirms the veracity of our exclusive story from September 25 that by the end of the year Mike White will be departing as Cargo Network Services President and icon of change.
By the end of September, the remainder of the CNS staff in Miami comprised Carmen Alvarez and Walesa Tejeda, who have already been terminated with small packages.
So once Mike leaves, none of the CNS team will be left.

The Remains of the Day
What will be left, as 2021 begins, may be in tatters when compared to the lusty dream of a neutral meeting ground for airlines and forwarders.
And in terms of "Focus," which is also the branding for the CNS Quarterly magazine, CNS Focus is now in question as well.
IATA indicated a new president would be named.
After the new president appears, be it man or woman, the title might be "Countess or Count de Money" as that will be the described function and purview of the new CNS chief as described by IATA.
Make no mistake about it, IATA has eyes on the prize and is watching its CASS wallet closely:
"CNS was created as an independent subsidiary to serve as IATA's Cargo Accounts Settlement System (CASS) and cargo agent endorsement program in the U.S."
But let's think about that for a moment.
Recall that CNS initially took wing to avoid charges of monopoly activity, price fixing, and collusion in the U.S., as members of the airline cargo group met often, and the CASS system was created.
Cargo folk would often gather over beers to try and put some fit and form in their various activities whilst trying to resolve industry challenges.
CNS, for the money and the face time, was an ideal solution.
That the U.S. government later figured out how to wheedle billions out of carriers charging price fixing, when one carrier gave everybody up, is a story for another time.
But suffice it to say for this story, an entrepreneurial genius named Tony Calabrese emerged and advanced the plan of CNS's first President, Jack Lindsay, with a new idea:
"Why not work to advance air cargo by involving other stakeholders, including forwarders and airlines, in a conference to seek middle ground?"
From that thinking the Annual CNS Partnership Conference was born.

CNS Innovates Growth & Cooperation

The Annual CNS Partnership Conference grew and expanded under Tony for fifteen years.
Now at more than thirty years, CNS has grown as a force for good in the U.S. and the CNS Partnership Conference has emerged as a model what a great trade show can deliver for its attendees and sponsors and as a vital middle ground for airlines, forwarders, airports, and others with its ongoing conference meeting agenda.

Cherry Picking CNS

"Restructuring" CNS looks like IATA is cherry-picking the organization.
By moving the CNS CASS system under Count de Money's control (and moving what's left of CNS Partnership Conference and agenda into an add-on responsibility for IATA's regional U.S. passenger offices), the vital position of air cargo professionals like Mike White will be gone from CNS after December 31, 2020.
Of course, by now you have learned that highly respected IATA Head of Cargo Glyn Hughes will also be gone by end of January 2021.
Do you begin to see a pattern here?

Thanks, But No Thanks

"Over the past several years, CNS," IATA said, "has played a significant role in advancing the U.S. cargo agenda, with the support of the CNS Advisory Board and in cooperation with IATA's Miami-based cargo team and IATA's government affairs team in Washington.
"As part of the restructuring, the IATA regional cargo team in Miami and the IATA Washington office will primarily be responsible for advancing the U.S. cargo agenda going forward."
What IATA doesn't mention is that prior to insinuating itself on CNS, CNS was operated as an "IATA Special Interest Group," meaning with IATA mostly hands off.
In any case, big change was afoot when Aleks Popovich burst upon the scene as IATA Head of Cargo in 2005.
Aleks the politician now serves as IATA SR VP Customer & Business Services. He is also among the legion of IATA execs that will take the package and retire.
The first thing IATA did when Tony retired was change the CNS Board. CNS removed all industry members (airlines, forwarders, ground handlers, etc.) off the Board and moved them to an advisory board that has limited-to-no power.
If you read the website, you can see for yourself that the CNS Board Members are all IATA bigwigs from various IATA departments.
Incredibly, there is no air cargo industry representation on the actual CNS Board anymore.

World Cargo Symposium

By 2007 when IATA held its first World Cargo Symposium in Mexico the handwriting was on the wall:
Now IATA Cargo was also in the big air cargo event business, setting out on a course to monetize its mandated members-only cargo meetings to include a grand expo that invited global air cargo neighbors in for a look-see.
If all of this begins to sound like IATA may be taking CNS down on the heels of the pandemic, would someone remember to turn off the lights before they leave?
You'll get no argument from us.

Now The Numbers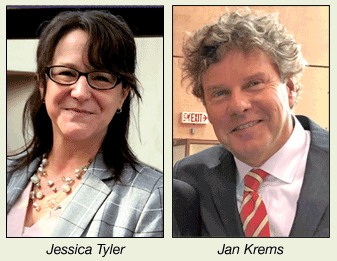 "American Cargo has flown more than 3,000 cargo-only flights since March and we will continue at that pace, meeting demand where our customers need it most.
"We see this going on for the foreseeable future and are committed to continuing into 2021, offering global capacity on a mix of passenger-cargo and cargo-only flights," declared Jessica Tyler, President of American Airlines Cargo.
"We will have completed 9,000 or more cargo-only flights by year's end," said United Cargo President Jan Krems.
United Cargo have featured more than 1,000 cargo-only flights a month since the COVID-19 pandemic began in March 2020.
To say air cargo is on fire right now at United, AA Cargo, and elsewhere is an understatement.
In Frankfurt, Germany, where cargo is king, the latest passenger figures for September 2020 show that passenger business declined by more than 82 percent YOY whilst air cargo declined less than one half of one percent.
But it goes a lot further. In Miami (pax minus 65 percent, cargo minus 3.5 percent) and elsewhere, air cargo, while challenged, has not dropped off a cliff in any manner close to what has happened to the airline passenger business during the pandemic.

Chicken Little IATA?

So, the cargo numbers beg the question—if air cargo is the big shining star right now, what's up with IATA?
Everybody understands that air cargo alone cannot unpark the thousands of aircraft right now. It is no secret that all of us, big and little, are part of a financial bloodbath in the airline business.
And to be perfectly fair, there is no doubt that IATA, which supports itself with various functions funded by the airlines, is in an untenable cash burn situation worsened by the ongoing impact of COVID-19.
But as we say here on the streets of New York City, why not play the hand you are dealt? With some vision and balance, IATA could strengthen your CNS and global cargo team membership by going with the business success in air cargo right now.
The idea is you don't lose your top people in a panic when they are the show; you show some leadership by strengthening and empowering organizations like CNS.
When you think about it, IATA by its action or inaction sends out a negative signal to everyone.
Like an Army properly fed "marches on its stomach," by not going all out to support air cargo performing way above its punching weight, IATA has missed an opportunity to build confidence in an atmosphere where it already feels like the sky is falling.

Waiting For The Cure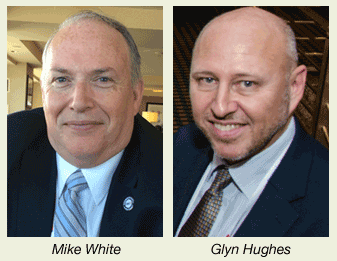 Everybody now knows the airline situation is dire, with huge cash infusions and government bailouts needed just to survive.
The fact is that it is probably no stretch to imagine IATA financials—minus what it counted on in business from the carriers—have left the organization in a pickle.
But where business is good in cargo, it's very, very good.
And we will come out of this time.
Things will change.
We hope IATA will get woke and put air cargo up where it belongs, and we must not fear standing up and being heard:
IATA, get off your duff and stop throwing the baby out with the bathwater—get busy and sell air cargo!
That means keeping the experienced people around through and beyond this crisis, and strengthening the industry to bring better understanding between all aspects of the air cargo and logistics industry.
Maybe it's too late for Hughes, White, and others at IATA.
Perhaps one of those all cargo professionals might go over and pull TIACA's chestnuts out of the fire.

Failure To Lead

One of the realities IATA must face is being perceived as an entity that views strong and knowledgeable individuals as a threat to power held by weak leadership fighting to control and expand personal kingdoms versus working to represent, lead and serve their members and the industry.
It is time for IATA to empower itself in favor of building a stronger advocacy for air cargo.
We need the distinct voices of leadership more than ever in 2020.
What do you think?
Geoffrey