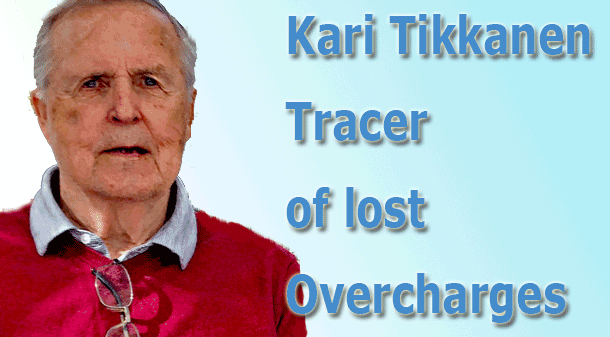 A shipment is ordered, the goods arrived on time safe and sound flown or shipped as booked, and everybody is happy.
Only maybe a decimal point shifted or an extra zero took a reasonable rate and billed the shipper a lot of money.
Maybe easy to catch for smaller shippers for sure.
But what about the big corporate guys or perhaps the medium sized volume shipper.
Believe it, in 2020 overcharges are everyone's enemy and during these days can suck the life blood out of profits, even at times adding up to the difference in success and failure for some companies.
Today, Kari Tikkanen having spent a lifetime in air cargo and actually retired for some years now, has found a niche occupation that by training and attitude he is well-equipped to do.
Kari audits shipment invoices; he examines them closely top to bottom. Today, Kari as tracer of lost overcharges has recovered hundreds of thousands of dollars.
But we get ahead of ourselves.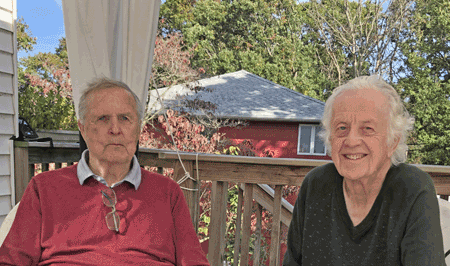 We are sitting in the back yard up on a deck in West Islip, my friend for many decades Kari Tikkanen and I.
Kari is an airline cargo guy that worked for 40 years at Finnair.
I first met him at JFK International where Finnair operated its New York Cargo Terminal from a portion of (what else) an aircraft maintenance building, United Airlines' Hangar 9 at the airport.
Before his retirement from the airline 16 years ago, Kari had led the charge for air cargo both in North and South America.
But he was also a key go-to cargo pioneer who worked himself from the ground up.
"I began at Finnair on August 15, 1962 in Helsinki in the passenger department, then was transferred in 1964 to Arlanda, Sweden. My career in cargo started as Cargo Manager Sweden, when Finnair launched Douglas DC-8 Combi service on May 15, 1969 to JFK. In 1984 I was reassigned to Helsinki headquarters and then transferred in 1986 to New York as assistant cargo manager.
"On the DC-8 Combi the cargo pallets were loaded up front. The Finnair first class cabin was located behind the wing on that aircraft," Kari smiled.
Kari hails from Finland where Santa Claus resides in a town called Rovaniemi up in the Arctic Circle.
Sure, as he closes into becoming an Octogenarian at this time next year, age and years in harness and life have created some challenge.
However surrounded by loving wife Ylva, and his daughter Nina and her husband Jimmy and a faithful giant Lab named Molly, Kari paces himself in late Autumn 2020, as he continues in the embrace of a wonderful life.

Long-Held Connections

Kari was born in 1941 in Mikkeli, a town near Tuukkala, where Baron Carl Gustaf Emil Mannerheim, a Finnish military leader and statesman had based his "Pentagon". On May 1, 1942 Kari's father was heading from Mikkeli to Helsinki on a train when the Russians bombed the train and he was lost. At that time the Russians were trying to take over Vyborg which is strategically close to St. Petersburg.
Vyborg is still referred amongst some Finns as "Little Helsinki" for its distinct architecture and local charm. Vyborg is surrounded, as is most of beautiful Finland, by elegant white birch trees and deep green pine forests.
Once Vyborg was part of Sweden and later of Finland, but today is part of Russia after the town and some kilometers of Finland were claimed by Russia post World War II.
Having just turned 79, today Kari could be the poster boy for how to plan and execute a long and productive air cargo business career, and save enough time to seriously retire and enjoy quality family life.
"I cannot say that I am entirely disconnected from air cargo," Kari said
"I think about the years and time we spent building the Finnair brand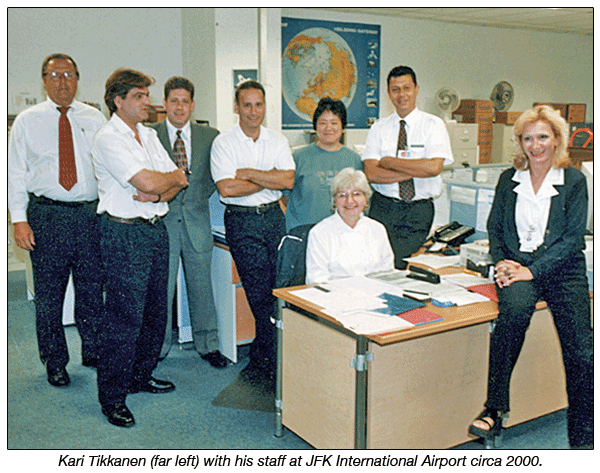 "But I also recall the people, and without exception, remember that we did a lot of business but also had a good time," Kari said.
"The most memorable shipment occurred during the height of the Cold War when Finnair was hired to accomplish a complex and highly classified mission of moving all the electronics, computers, the whole ball of wax from the U.S. via Helsinki to equip the new U.S. Embassy abuilding in Moscow.
"The U.S. State Department had us under special security clearances handle some very sensitive equipment and then move the shipments by armed caravan from Helsinki to Moscow.
"The idea was that the U.S. wanted to make sure that the new embassy and all that went into it was secure and not "bugged" with listening devices.
"Although the move was real cloak and dagger stuff, it also remained on my mind because that embassy was completed and opened for business on May 5, 2000, almost 31 years to the date of the first Finnair flights to North America."
We remember being in Tallinn, Estonia with Kari, as the local population gathered and sang songs in a park creating a movement that eventually brought down The Soviet Union.
Kari led the way into Moscow and the TransRussia Trade Shows as that country worked to emerge from under the yoke of communism.
The feelings of possibilities and genuine thrill of those early days in the 1990s walking around in Moscow are unforgettable.
So it is probably not too surprising, that post Finnair, Kari, always a detail man who understood early that winning and losing in air cargo is often measured in how much you pay attention to the details, has offered his deft hand to an effort that analyzes airway bills and digital paperwork looking for overcharges.
In fact, right now as 2020 continues Kari has turned finding money lost in the transactional weeds and mostly forgotten as a cost of doing business, into a way to stay a bit connected, although under COVID-19 the work is conducted from home.

The Finnish Spirit

We have always admired Kari and his Finnish entrepreneurial spirit, and sharp wit. We have also during our many years together considered Kari and his dear wife Ylva close personal friends.
While our story here is about some lives well lived, here is something that just happened last week, which relates to clear thinking in this pandemic.
After Finnair temporarily laid off a large part of its nearly 7,000 workforce and its flight traffic was down 91% in September from the previous year, the airline removed passenger seats and built up pallets onboard its A330s and then the carrier stuck out its corporate chin to the world and declared:
"What else are we supposed to do, go out of business?'
While certain that others looked for options, Finnair spoke the words and did the action.
Recently AY decided to sell its Business Class meal selection in supermarkets in a move to keep its catering staff employed and to offer a taste of the airline experience to those missing the joy of flying during this pandemic.
"Taste of Finnair," includes ready-made dishes include options like reindeer meatballs, Arctic char and Japanese-style teriyaki beef.
Finnair Kitchen enters a takeaway food sales market that has boomed in Finland since spring after an estimated 60% of local work force started working from home due to the COVID-19 pandemic.
For their part, Finnair and the supermarket hope the meals will appeal to people's yearning for travel.
Kari meanwhile says, "cargo is absolutely the right decision for a career.
"I still feel motivated just as always when I go to work, even today forty years later.
"It's a people business with relationships amongst both the airline and forwarder community that have developed into lifelong friendships.
"It is a wonderful life and I would do it all over again.
"Kippis" Kari Tikkanen declared, saluting air cargo Finn style!
Geoffrey

Contact Kari.