The rapidly growing trade in e-commerce shipments into the U.S. could be severely disrupted by the Trump administration's order earlier this month instructing the U.S. Postal Service (USPS) to withdraw from a treaty setting shipping rates with nearly 200 countries. In Part Two of his analysis, FlyingTypers SkyKing looks at who might be the winners and losers as the repercussions of the decision unfold.

All That Glitters

As noted in Part 1, the Trump Administration has a number of strategies it can pursue following its decision to pull USPS out of the Universal Postal Union (UPU) treaty. But whichever path negotiations and preparations take, the ensuing disruption will have a strong bearing on air freight volumes and rates in the short-term, and the packages and e-commerce market in the long-term.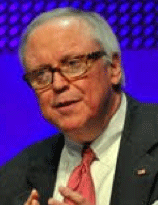 Suffering Catfish

According to Charles 'Chuck' Clowdis, Jr., Managing Director of Trans-Logistics Group, Inc., a transportation consulting and litigation support specialist, if the United States is unable to reach an agreement to restructure international postal rates, particularly the "terminal rates" provisions under the UPU, volumes of shipments up to 2 kg destined for the U. S. from China and other major e-commerce origins currently flown could potentially suffer.
"Parity to domestic rates when considering distance is being sought by U.S. negotiators through the Universal Postal Union and while signals of intent to possibly withdraw have been raised, numerous rounds of discussions and negotiations will occur before any withdrawal occurs," he told FlyingTypers.

Will Nervous Make A Difference?

"Nonetheless, nervous shippers and receivers are bracing for any impact, and air cargo service providers rightfully are keeping a close eye on the talks.
"My personal view from these early stages is that a mutually beneficial resolution will be found - ecommerce growth is vital to the global economy, adding pressure to find an equitable resolution."

The Fair Game

The world's leading integrators and e-tailers will certainly be keeping a close eye on the negotiations. Companies such as Amazon and FedEx have long taken issue with the treaty, claiming that it offered unfairly discounted shipping rates to foreign shippers.
However, according to Nomura, the Trump administration is also seeking higher postal rates (by 9-12%) on services USPS renders to the likes of Amazon, UPS and other major shippers.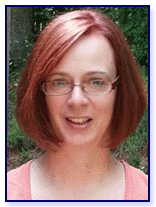 My Analyst Told Me

"The biggest thing is higher prices for shipments from China to the U.S.," said Cathy Roberson, founder and head analyst at U.S.-based consulting firm Logistics Trends & Insights.
"This will hurt e-commerce providers such as Amazon and eBay, eBay especially because they have a partnership agreement with the USPS for its ePacket solution.
"However, it could benefit the express providers - UPS, FedEx and DHL - because it would force shippers to pay the 'Big Three' prices for shipping instead. UPS has been a proponent of the U.S. leaving the UPU or renegotiating for a more level playing field for some time now.
"I don't think we'll see less air cargo because of this. I believe cross-border e-commerce is here to stay regardless, particularly as more B2B transactions are conducted online."

Spreading Impact of UPU Exit

Roberson also noted that withdrawing from the UPU would not only affect China, but also other countries deemed 'developing' or 'emerging'.
"They all receive lower shipping pricing, but if the U.S. does leave, they will lose that privilege to and from the U.S. as well," she said. "Keep in mind though, it is a one-year process for the U.S. to leave the UPU and there will be negotiations - perhaps a reclassification of China? Who knows."

Higher Postal Costs In The Wings?

Nomura, meanwhile, said that the broader implication of Trump's move succeeding in its demand for a fairer terminal dues compensation system for USPS would be higher postal costs for postal operators across the board, particularly, those in the lower-tiered classification country rankings.
"This consequently would translate to pricier e-commerce goods," the analyst noted. "For example, those shipped from China, when factoring in the higher revised shipping costs, which could have a negative chain reaction on the last-mile players in ASEAN if it results in lower demand."
However, the likely key beneficiary to this potential change in terminal dues structure by the UPU in the event Trump succeeds in negotiating a fairer deal with UPU, are postal operators in the higher-tiered countries "as their undercharged amount naturalizes to zero".
Nomura added: "Within our ASEAN logistics coverage, we see Singapore Post as the primary beneficiary - Singapore ranks one tier below U.S. - in way of receiving higher compensation for terminal dues collected from the lower-tiered postal operators. On the flipside, however, with e-commerce shipments being at risk of seeing demand waning due to higher shipping cost across the board, this could consequently result in slower transshipment volume growth handled by SPOST.
"At this juncture, the development is pretty fluid and, considering the amount undercharged by the U.S., the Trump administration may prefer to negotiate postal rates on a bilateral basis while, for other postal operators, it would likely remain a status quo."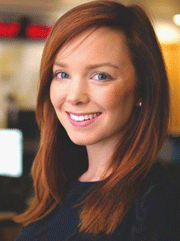 The Disruption Factor

As the negotiations proceed, Nicola Hughes, Air Cargo Business Development at Freight Investor Services (FIS), said air freight markets would be disrupted as shippers evaluated the potential outcomes.
"As the U.S. begins the process of the leaving the Universal Postal Union in a bid to stop subsidized international parcel delivery rates, we expect to see a rush of shipments for small parcels going from China to the West ahead of the rates rise," she told FlyingTypers.
"Depending on capacity availability, this could have an impact on air cargo rates in the short term, and long term we may see e-commerce providers looking for other solutions to avoid the increased delivery rates."
SkyKing
For Part 1 click here.