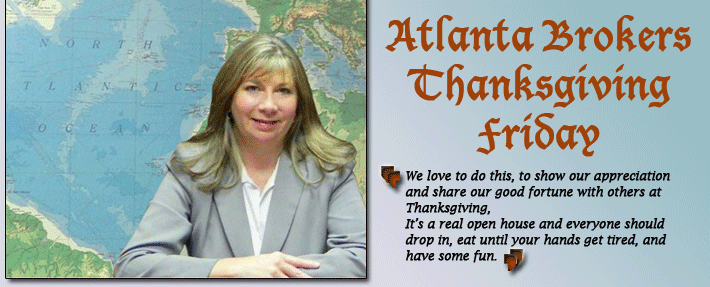 For the seventeenth year, on Friday, November 22, in Atlanta, Georgia, a grand airport tradition occurs as Atlanta Customs Brokers & Freight Forwarders throw open their doors for a couple of hours starting at high noon to share the love. It's an open house where everybody is invited for a free, old-fashioned turkey dinner.
This annual party reaches out far and wide to host several hundred people to a homemade turkey dinner with all the trimmings, as the United States looks forward to celebrating the wonderful American holiday Thanksgiving.
Thanksgiving is a great day in the United States —the only thing that matters is family and the meal.
No gifts or presents needed; just show up and eat.
Families openly invite friends and other guests, many believing that no one should dine alone on Thanksgiving.
Perhaps the best thing is that, carrying forward a tradition begun by the Pilgrims who landed on these shores in 1620, you can greet any American with the words "Happy Thanksgiving" and not fear offending anyone, much less evoking the common holiday retort, "that is not my holiday!"
In this land made up of so many different people from all over the world, Thanksgiving represents a day that everybody can celebrate simply, as Americans.
For many years in Atlanta, Georgia, ACB founder and military veteran Harold Hagans (an absolute stalwart of the air cargo community for decades, now happily retired) continued this annual holiday party for his friends and colleagues at the airport.
As a true Southern Gentleman, Harold knew all about hosting and preparing a meal out of turkey. But even more, Harold cherished the values of community spirit and sharing, and folks simply trying to good for one another.
Happily, in 2019 his daughter Deborah, who today serves as President of Atlanta Customs Brokers, has taken the baton to continue the grand tradition.

Fry Baby Fry

While nearly everybody else puts the bird into an oven, ACB digs back into the past and sets up a unique and imaginative deep-frying operation for turkey right inside the ATL air cargo facility.
"We love to do this, to show our appreciation and share our good fortune with others at Thanksgiving," Deborah said.
"It's a real open house and everyone should drop in, eat until your hands get tired, and have some fun.
"In the spirit of giving back, we ask that everyone bring an unexpired canned good for donation to the food bank."


About Atlanta Customs Brokers

We asked Deborah how it happened that so many women work at ACB.
"We actually work very well together. We are like a family.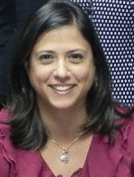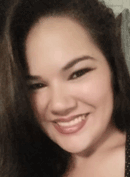 "It has always been that way, even when Harold was here. Since he retired the only change is that I have added Freight Forwarding to the mix and we now move freight all over the world import and export for our customers."
As for how Deborah came into the air freight industry, she laughs and says, "I was born into this business. Harold Hagans married my mother when I was 7 years old. I have twin daughters myself and hope to have them on board after their college is completed.
"At ACB we are actively involved in this community, following in Harold's footsteps. We hold important positions in the Atlanta Air Cargo Association. Our Vice President Adriana Trueba (left) is the Chairwoman of the Board of the AACA and our Senior Import Specialist Hope Chavez (right) serves as President.


Time & Place

Deborah and her crew will be opening up the facilities at Atlanta Customs Brokers on November 22, from 12:00-14:00 hrs. Atlanta Customs Brokers & Freight Forwarders Tel: 404-762-0953.
www.atlantacustomsbrokers.com

Geoffrey