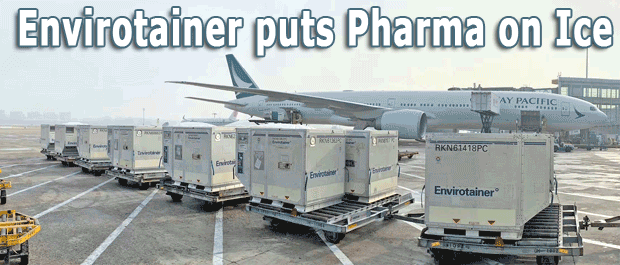 Unless you have been living on the moon, or accidentally been locked up in a cool box since 1985, Envirotainer has been the go-to way to move pharma and most other cold-chain commodities for the past 35 years.
In the air with more than 6,000 active temperature-controlled containers in the fleet at Envirotainer, all container types are FAA and EASA certified.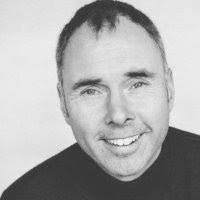 The company reports that right now it is shipping around 2 million doses of medicines per day for all major pharmaceutical manufacturers covering more than 2,000 pharma trade lanes in over 100 countries at 300 airports.
In 2020 Envirotainer, we might mention that pioneered the form decades ago, is still out front and leading the way as the only climate neutral company in the cool-can industry.
We caught up with Mattias Isaksson, Head of Marketing & Communications who must balance the challenge of lockdown against the crushing humanitarian need to be there at the ready to deliver precious life- saving and life-giving cargo to all four corners of the earth on short notice.

FT: What are the pandemic challenges how has the company met those challenges?
MI: I believe our challenges are similar to most other companies. How do we ensure our employees are safe while able to continue to work to ensure the delivery of medicines to the people that depend upon them across the world? So far, we have been successful, and we are running at 100% operational capabilities and we have 0 missed orders this year, across the globe.

FT: What changes, additions or new products are offered or in line? How do you follow up sales?
MI: We annually re-invest approximately 20% of our revenue back into our network, our fleet and new innovations. For example, we more than doubled our one-way network in late March and took over the reverse logistics to help our customers as air cargo space became scarce for repositioning. Like most other companies we are not able to comment on new innovation before they are launched but as I mentioned, it is a key area of investments for us, so stay tuned for more.

FT: Are there cooling solutions that are ready to be shipped?
MI: Yes, there is definitely capacity and solutions available. From talking to many pharma companies, we understand that in the beginning there will be more frozen (-20C) shipments required as there is not that much stability data available. Our dry-ice t-technology solution (RKN and RAP size) is perfect for shipping -20C shipments and we have good availability of units across the world. As stability data becomes available over time, it seems like pharma companies will switch over to more 2-8C solutions. Also, here we have very good availability with our RKN e1 and RAP e2 fleet. We are also building more capacity to meet the demand we are foreseeing.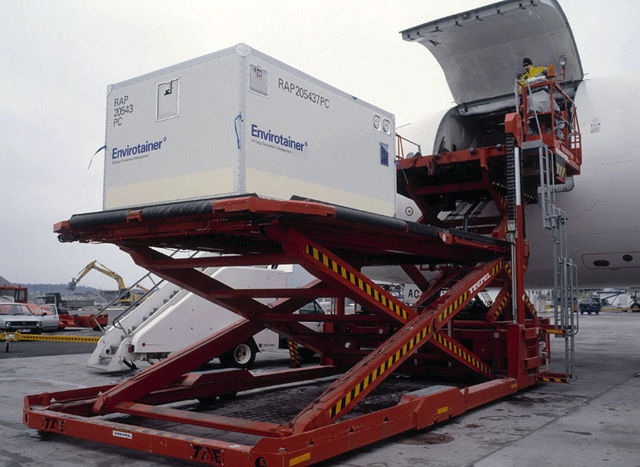 FT: What is your view of the capability of the global industry to meet the demand expected, as vaccines and theraputics become available?
MI: We have clients that remember the crisis at the end of the 90s, when a big launch of a pharmaceutical product led to a shortage of containers. Now there is a fear that the same thing will happen again. There is a calculation originating from IATA, that it will take some 8,000 chartered aircrafts to deliver all vaccines. We get a different, lower number when we look at this.
Using our container fleet, we have calculated that we can support all upcoming COVID-19 global vaccine shipments. And still have capacity to support all our current business, across the world. We have used some basic assumptions, for example that 50% of the world's population will be vaccinated in 14 months with two doses per person, starting in November. Shipments will be five doses per vial, and we load each pallet with 6,000 vials. 30% of deliveries will need cold chain shipment by air freight. In this scenario, the total number of doses requiring 2-8C environment delivered over the coming 14 months amounts to 1.3 billion doses and our free capacity, while still supporting 100% of our existing business, is 2.2 billion doses. The equivalent numbers for -20C shipments are 700 million doses and our free capacity is 1.0 billion doses.

FT: What surprised you in 2020?
MI: I think it goes without saying that the global Pandemic was something that took us all by surprise. On the positive side, I believe that the temperature-control air freight industry really worked hard to find solutions so that medicines could still be shipped to patients, even though passenger travel dropped to almost nothing, drastically reducing the available cargo capacity.

FT: What are some of the challenges of operating a cool chain and what can air cargo do to improve its chances of success in that business (pharma?).
MI: One common challenge we all have is ensuring that all stakeholders have a solid knowledge of what it takes to properly handle temperature-controlled cargo. Envirotainer has trained over 27,000 cold-chain stakeholders for free over the last couple of years to promote good practice and secure, to the largest extent possible, that everyone that touches one of our shipments has the best possible skill-set and training. We are running at 0.1% temperature deviations and 0.0% product loss which I think is a testament to all the hard work.

FT: Imagine you are at a trade show, virtual or otherwise and someone enters your booth and says, "tell me your story in two minutes, why do you matter Envirotainer and what can I expect from you?"
MI: Envirotainer is the world leader in air-transportation solutions for temperature-sensitive pharmaceuticals. We develop, manufacture and lease temperature-controlled air freight containers for cargo that require a safe and controlled environment during shipment. We combine a truly global presence with the world's largest, and most CO2 efficient, active container fleet, the most extensive network of stations and more than 35 years of industry expertise, to provide cost-efficient and reliable solutions—available from any location to any destination at short notice. We believe that our largest contribution to a sustainable world is helping our customers have global access to life-saving pharmaceuticals, through patient-safe, reliable and efficient cold chain solutions.

FT: How has your arrangement with companies everywhere worked?
MI: We are in continuous dialogues with all our stakeholders to keep each other up to date on what we are hearing and seeing. I believe it is important to continue to keep all information channels open, with all the stakeholders, so that we as an industry are as prepared as we possibly can for when a vaccine becomes available and needs to be shipped across the world. The sooner we get a heads-up, the better we can secure and re-allocate containers if needed. We do have the capacity but need to know a little in advance so that they are in the right place at the right time and in the right quantities
Geoffrey