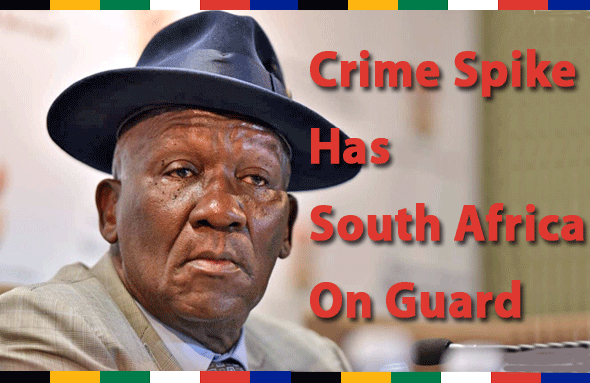 Air Cargo Africa opened today in Johannesburg barely four days after AirCargo Nashville closed; in Pretoria located less than 45 miles away from JMB, the Police Minister, a man named Bheki Cele issued a warning to people who live in or visit South Africa that, "you'd better hide your wallet."
According to a press report, the advice came after the latest crime statistics revealed by Minister Bheki Cele last week showed most crime categories increased in South Africa.
About this issue, Norman Sekhukhune, head of police crime research and statistics, explained that all provinces showed increases in murders except for northern Limpopo province.
'Faced with this worrying situation, a clear and broader conversation must be had on what is at the root of violent crime in the country," Cele was quoted telling reporters.
Cele will appear before the Government, telling Parliament next week the country's crime situation and the plans to fight crime.