Tennesee Williams, the playright who wrote "A Streetcar Named Desire" said: "There are three American cities: New York, San Francisco & New Orleans. Everything else is Cleveland."
I have been thinking about salesmen and winter, and although it never snows in New Orleans, Louisiana (NOLA), Brandon Fried must be combating, with characteristically dogged determination, what must be a blizzard of uncertainty during this pandemic, readying Air Cargo 2022 set to begin in NOLA next Tuesday January 17.
By now, who is in and who out is decided about this event.
So If you are there in NOLA, and there you are, here are some words of passion about this great world city.
Michael Webber is an airport consultant who has lived many years of his life in New Orleans. Mike went to college, got married, raised a family and knows New Orleans up close and personal.
We love you. If you are planning to get to New Orleans next week, don't miss it.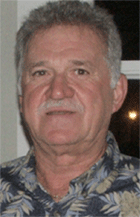 I moved to New Orleans in the late 1980s to complete my MBA at Tulane University where I met my wife who worked for Tulane's Latin American Studies Department. Our firstborn arrived just as I was starting final exams in my second year of graduate school.
Still in my mid-twenties, I started my career in the Crescent City with experience that still informs the work I do today in my late fifties. In addition to working in the international division of a big Louisiana bank (First NBC), I briefly led a trade association comprising New Orleans International Airport (MSY), the Port of New Orleans, the IFFCBANO - International Freight Forwarders and Customs Brokers Association of New Orleans and the New Orleans Consular Corps. The conclusion of my formal education was the beginning of a lifetime of collaborating with freight forwarders, airport operators, airlines, cargo handlers, trucking companies and regulators. The Airport's cargo manager Larry Johnson (pictured here) and forwarders like John Hyatt (then at the Irwin Brown Company) and Billy App (J.W. Allen) were my early mentors.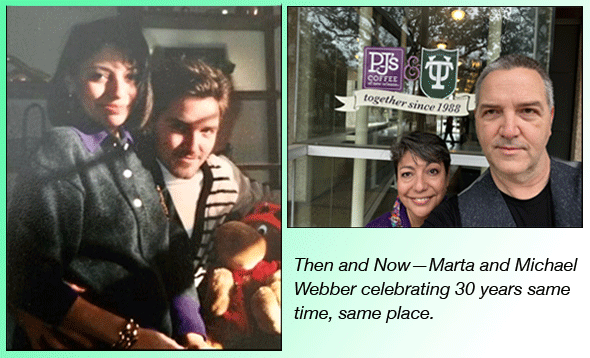 Exactly thirty years after we married there in January 1992, Marta and I headed back to New Orleans to celebrate our anniversary this coming weekend and then I'll continue retracing my own steps at Air Cargo 2022 - the annual event presented by the Airforwarders Association (AfA), the Air & Expedited Motor Carriers Association (AEMCA), and Airports Council International – North America (ACI-NA).
Undoubtedly, the event will be affected by the ongoing pandemic but let's compare to New Orleans, itself. NOLA was rocked by the almost incomparable tragedy of Hurricane Katrina and more recently has been staggered by Hurricane Ida but through it all, remains the American city that feels least like any other American city.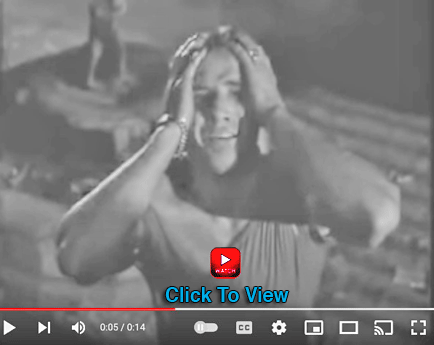 In New Orleans Imagine having cocktails and dinner in the courtyard garden of a place created for Napoleon Bonapart, where playwright Tennesee Williams, a century later wrote "A Streecar Named Desire".
Here, from the movie version Stanley Kowalski played by Marlon Brando utters the best-known line in the film. After lunch, dinner or just for the hell of it, take a short hop on "The Streetcar"-The St. Charles Avenue line that has been in business since September 1835 and today is an operating historic landmark.
Conference goers should be diligent, regardless of their immediate settings but fortunately, New Orleans offers many outdoor dining options and beautiful parks and neighborhoods to walk. As far as dining goes, I've prepared a few recommendations, but diners are cautioned to check pandemic-related closings and changes to operating hours. If you have never set foot on Bourbon Street, you probably should but much of it comprises the least charming blocks in New Orleans. The blocks of Bourbon Street closer to Esplanade are more appealing than those closer to Canal Street but just one block over (towards the Mississippi River) is Royal Street which is one of my favorites.
When I lived in New Orleans in the late 1980s and early 90s, we relied mostly on word-of-mouth for information about events and dining but there was also a weekly alternative newspaper (Gambit) and the weekly insert, Lagniappe, in NOLA's daily - The Times-Picayune. Versions of both still exist on-line in some form. A "Best of Dining" and an events calendar can be found at Lagniappe - My New Orleans, while Gambit offers the same. Either will give far more extensive options than I can possibly fit here.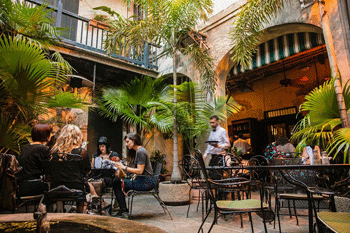 But for those interested in my recommendations, I'll start with a few within walking distance of the convention center. The usual suggestion to try the Muffuletta sandwich is Central Grocery & Deli – Home of the Original Muffuletta in the French Quarter but Hurricane Ida closed it for repairs. A worthy alternative very near the convention center is Cochon Butcher in NOLA's Warehouse District. For a Muffuletta in an incomparable historical setting, Napoleon House was built as a residence for Bonaparte-in-exile but he died before he could be relocated there. Its patio was also a favorite writing spot for Tennessee Williams.
You can get New Orleans staples like gumbo and red beans & rice almost anywhere (including the aforementioned Napoleon House), but I recommend taking the Canal Street streetcar to Mandina's. Start with the crab fingers in wine sauce as an appetizer and then the softshell crab po' boy sandwich, or perhaps the 1⁄2 and 1⁄2 (shrimp and oysters).
Eating a hamburger in New Orleans might seem counterintuitive but this native Kansas Citian recommends doing just that at Port of Call located on Esplanade (the opposite edge of the Quarter from the convention center). If walking, you can pass through the French Market and Café du Monde for café au lait and beignets. Port of Call is a neighborhood joint that will also place you strategically near another great neighborhood – Faubourg Marigny where you'll find the venerated Snug Harbor Jazz Bistro.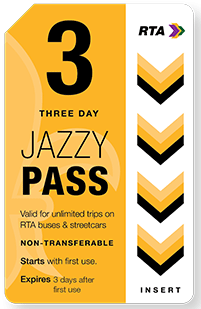 The New Orleans Regional Transit Authority operates a comprehensive public transit system with multiple streetcar lines and webs of bus routes. Rather than carry a bunch of cash (conductors don't make change) I recommend getting the RTA App and prepaying fares that can be used repeatedly to pay for couples and groups. These streetcars are critical public transit nodes and not just portable tourist cabs, so be prepared for familiar "rush hour" experiences that could be unnerving during a pandemic. I didn't own a car during graduate school, so the St. Charles streetcar was my primary transportation to Tulane.
The most famous local streetcar line is St. Charles. There is no better way to see miles of New Orleans than from the streetcar but it is also possible to get off and walk through the Garden District or further uptown to Audubon Park across from Tulane and Loyola Universities. From St. Charles, one could also easily walk over to Magazine Street – one of my favorites for dining and shopping. That same streetcar runs uptown around the Riverbend and onto Carrolton – also ideal for long walks outside where social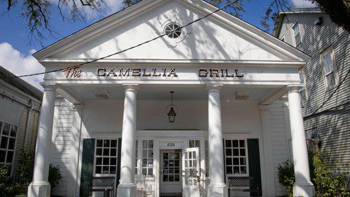 distancing should be much easier. Around the bend is where you'll find the Camellia Grill serving diner food – ideal for breakfast – in a setting apart from any diners found elsewhere in America.
The more intrepid willing to drive a ways should consider the 45-minute drive from downtown out to Middendorf's or closer to the airport, the excellent Harbor Seafood and Oyster Bar. For those flying into MSY, the Harbor is very near the Airport, so could be timed as your first or last stop. Alternatively, leaving from the Airport would cut the trip to Middendorf's in half compared with a downtown departure. Another great option is Mosca's on the West Bank in Westwego where possibly my single favorite dish (the baked oysters) in all of New Orleans is served.
Michael Webber