Vol. 13 No. 74 Thursday September 4
, 2014
Joint Is Jumping For ANA & Lufthansa
Just as the MD-11 painted WOW seems to have exited the skies forever, here comes word of a new air cargo alliance between Lufthansa and a Japanese carrier.
---
Where Green Cargo Takes Hold
Energy efficiency and cost savings are topics that pique the interest of air cargo terminal operators worldwide, as modern cargo-handling equipment and storage systems—however efficient—are still dependent on utilizing conventional electricity-generating sources.
---
News Briefs
Bardarbunga Sits On Its Ash
---
---
Thinks The World Of Dubai World Central
Al Maktoum International Airport, (Dubai World Central [DWC]) that large bit of real estate that is also home to Emirates SkyCargo freighters, recently sent Paolo Serra, VP, DWC Business Park to Delhi as part of a "Showcase Dubai" initiative.
---
Quotable First Six of 2014-Part 1V
Linda Is Top Notch—May 6, 2014
FlyingTypers' spoke to Linda Dreffein, Managing Director Cargo Sales at American Airlines Cargo as part of an attempt to shine a light on the people who propel our business.
---
Vol. 13 No. 73 Tuesday September 2
, 2014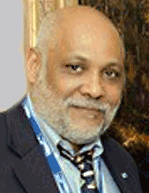 Ebola Impacts Transport
"Folks are not paying attention to the dangers of Ebola," Issa Baluch said last week when we met up in Boston.
"News reports state that more than 1,500 people have died from the Ebola virus in West Africa."
---
Peak Season Back In Primetime
Cold War Conservative Prime Minister of Great Britain (1957-63) Harold Macmillan delivered a speech, which became known as "Winds of Change," to the South Africa Parliament on February 3,1960.
---
News Briefs
A-350 At Fraport
JAL Orders Mitsubishi MRJ regional jet planes
---
Last week, IATA announced that Brussels Airport "has become the first European shipping hub to adopt a cold-chain certification program for pharmaceutical cargo" which IATA claims to "go beyond GDP requirements."
GDP, for those not familiar with the term, means "good distribution practice."
---
Drones Lifting All Cargo Innovation
Google was born in the mining part of California, so it makes sense that it has a large, visible operation on Main Street, smack dab in the middle of Cambridge, Massachusetts.
There's gold in the daily street life, as an endless parade of eager, smart, and well-to-do young people attend Harvard and Massachusetts Institute of Technology (MIT), where the yearly cost of gaining an education can top $60,000.
---
---
Vol. 13 No. 72 Monday August 25
, 2014
---
The Ground Handling Landscape
Trends and fads in the industry come and go: at one time, airlines strived to become conglomerates, adding the "Group" title to their names and accumulating holdings from hotels to catering and aircraft maintenance to IT and logistics, epitomized by the likes of Jan Carlzon at SAS, Philippe Bruggisser at Swissair/SAir Group, and Robert Crandall at AMR Corporation and American, to name a few.
---
Labor unrest in China—somewhat commonplace in 2014—flared white-hot as the Chinese port of Ningbo was hit by strikes with thousands of truck drivers demonstrating. It all spun a bit out of control last Thursday.
As usual, the dispute centered upon attempts by truckers to raise salary and haulage rates. Right now operations are now disrupted at the world's sixth busiest ocean port.
---
"Winning by a nose" is a term that can describe a horse race, or as Israel-headquartered CAL Group sees it, by adding a B747-400ERF all- cargo aircraft to the fleet.
---
Quotable First Six Of 2014 Part III
Where Security Is Not A Rigmarole—April 2, 2014
Frankfurt Germany's Commerzbank Arena is all about business, as cargo security took center stage April 1 in a confrontation that suffered no fools.
The local Bundesliga soccer team that populates the venue might have spent the day thinking about their future, but for the hard working, business-challenged air cargo industry, tomorrow hung
---
It is one thing to gather with colleagues and schmooze about the business, our kids and other state of life issues, whether at a trade show or just a sales call.
The human condition is that every once in a while any of us can be overwhelmed by events.
That is exactly what happened to Paul Carrabes, who has served the air cargo business for nearly 38 years and today is the Import Manager for Geodis Wilson in Boston, Massachusetts.
---
Vol. 13 No. 71 Thursday August 21
, 2014
Ocean Biz Moving U Toward Fall
Volumes are picking up on the East-West container shipping trades and lines are planning major new General Rate Increases to take advantage of the peak shipping season, despite most previous GRIs doing little more than giving spot rates a temporary nudge upwards.
---
LAN Recycles Easter
Air cargo, always in search of new commodities, may have found a new one as LAN Cargo said that it has signed an agreement to remove more than 24 tons of cardboard per month from Easter Island.
LAN Cargo is currently transporting bundles of compacted cardboard to Santiago from Easter Island for recycling and reuse.

---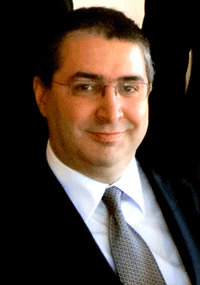 Turkish Cargo doubles down on flights from Istanbul to Astana—capital city of Kazakhstan—adding a freighter from once to twice weekly starting August 20.
---
---
Inside Fraport Cargo
Frankfurt Am Main continues as number one airport both in terms of passenger and cargo traffic in Germany and is also the second busiest airport in Europe.
The slogan "Managed by FRAPORT" already suggests that FRA prizes itself for its experience in running airports and airport-related business.
---
TATA SIA Airlines Ltd. crew members pose with their top officials;

Czech this out, as OK B737-829, or Aha Praha
And now for something completely different… on the IAH hardstand at sunrise last Thursday, a United Airlines tail is manipulated via an Instagram filter.
---
Vol. 13 No. 70 Monday August 18
, 2014
Report Targets China Cargo Sky
The financial viability of China's airlines was recently put under Macquarie Research analysts' considerable microscope.
While the performance of their respective freight divisions is a major concern for the country's leading airlines, not all carriers are suffering equally.
---
---
---
Back in November 2013, Team SmartKargo (above) showcased its solution at the Air Cargo Americas show. It was an attempt to woo air cargo stakeholders to test the next-gen solution. With its state-of-the-art architecture and low operating costs—essential, these days—it must have impressed everyone who saw it.
---
Budget Budge Benefits Building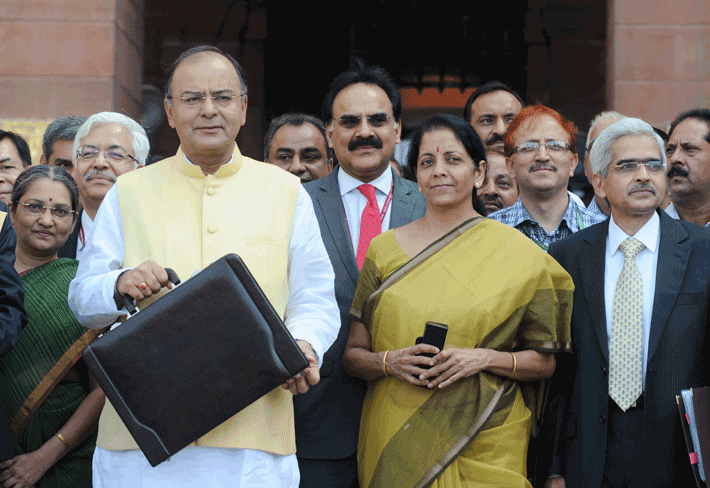 The Union Minister for Finance, Corporate Affairs, and Defense Arun Jaitley, ready for the presentation of the Union Budget in Parliament. On his left is the Minister of State for Commerce and Industry (Independent Charge), Finance and Corporate Affairs, Nirmala Sitharaman.
---
Vol. 13 No. 69 Monday August 11
, 2014
Delta Versus Ex-Im Bank
Emirates Airline may have inadvertently rubbed a tender spot in U.S. politics as it launched blue ribbon, non-stop service from Chicago to Dubai via a B777 aircraft.
---
---
Early August carries different meaning depending on where you live in the world.
My friends in Europe have probably just embarked on a glorious month long holiday, while those in Asia are probably doing the same—but maybe for a week rather than a month! However, if you live in the southern U.S. and specifically Atlanta, you are getting ready for the school year, which starts in three short days.
---
---
An article that appeared some time ago in Green Aviation & Logistics Group's Dubai-based newsletter revealed some startling statistics.
According to Green A&L, 87 percent of Americans are seriously concerned about the environment and 79 percent say a company's environmental practices affect the products they purchase.
---

Once upon a time, long before FlyingTypers, I worked at KXEO Radio in Mexico, Missouri, running specialized programming at KWWR- FM.
The best part of my job was creating original studio productions and scheduling block programming of old-time radio shows of the 1930s & 1940s, including The Lone Ranger, Gangbusters, The Shadow, and others.
---
Vol. 13 No. 68 Thursday August 7
, 2014
Hello To The Star Of India
Air India's Maharaja finally found his place in Star Alliance on July 11.
The membership has experienced some hiccups on its four-year journey.
Now, the onus will be on Air India to prove to the world that it is indeed a star—not only in providing facilities to passengers, but also giving a leg up to cargo.

---
Flag Waving . . . Emirates first officer revives the "taxiing flag" tradition popular during the 1930s from the right seat cockpit window of a Boeing 777-200LR, as the airline celebrates its inaugural flight into Chicago O'Hare International Airport, Tuesday, August 5, 2014.
---
Here we go again, with some story clippings that share unique thoughts from the more than 150 exclusive and original feature-length articles created exclusively for FlyingTypers' readers during the first half of 2014.
This multi-part summer reading series continues through August, offering an almost instant replay look at various topics you may have missed.
---
This picture of a groundbreaking full page ad in Sunday's The New York Times was taken in New York City's Grand Central Station. The ad is selling the services of a website that claims to know everything about marijuana.
---
---
Vol. 13 No. 67 Tuesday August 5
, 2014
---
(New Delhi Exclusive)— "I wanted to be a pilot," says Rajni Bhaskaran. Unfortunately, "there were not many opportunities available" when she was ready. To fulfill her dream—well, at least partially—she joined the cargo and logistics industry. "Since our industry is built on the foundation of services provided by airlines and ocean liners, I was naturally attracted to relive my dream through this job," she points out.
---
PIA, the only Pakistani flag airline operating cargo service to Europe from Karachi, Lahore, and Islamabad on its Boeing 777 and Airbus 310s, hopes to be back flying into Europe this week after flights were banned by EU edict on July 28.
---
---
California Measures Air Cargo
The institutional air cargo industry gathered in Los Angeles earlier this year for its annual IATA World Cargo Symposium with Hollywood serving as the backdrop—quite a propos given the various stunts, sets, and stars.
---
A runway, by definition, should be more or less horizontal. More or less, because some runways in remote areas such as the Andes had to be constructed over slopes, which makes approaching them a skills test for any modern-day pilot.
---
Vol. 13 No. 66 Friday August 1
, 2014
Buoyant Asia Even IATA Upbeat
Like a midsummer night's dream, confidence in major air freight markets is surging and is now supported by evidence of pricing gains on lanes out of Asia.
Drewry's East-West Air Freight Price Index was up 2.3 points in June and is now considerably higher than a year earlier, although the analyst warned that more seasonal bellyhold capacity entering the market over the summer could exert downward pressure in the coming months.
---
There seems to have been a sudden realization in India's Civil Aviation Ministry circles that cargo has been ignored for far too long.
Though the fact might not be accepted by officials in the ministry, proposals for the establishment of cargo facilities that were pending for quite some time have been given the green signal.
---
Einstein once said:
"The significant problems we face cannot be solved at the same level of thinking we were at when we created them."
As we pass the midway mark for 2014, FlyingTypers begins a multi-part summer reading series that looks back at issues published during the first half of the year.
---
For Elaine & Phil & You
The year 2014 is more than half over, and Phil Everly and Elaine Stritch—two people I listened to when I was still in school—have departed this dimension.
But their music is always with me. Any time I listen to these artists, it reminds me that they work from a place where the music always sounds good.
---
Vol. 13 No. 65 Tuesday July 29
, 2014
Jan In Command At United Cargo
Jan Krems is on fire and is easily the most enthusiastic cargo ambassador and top executive we have met in awhile!
He's clearly enjoying his work and welcomes with open arms any challenge thrown his way, such as having put together and aligned the processes of the
---
July is running down but things are ramping up as EMO Trans Customized Global Logistics brings a new product to market. "Global Aviation/Aerospace" debuted July 28 with a promise to engage in new thinking and greater customer service levels, breathing new life into a market that the nearly 50-year-old company thinks can use a bit of fresh air.
---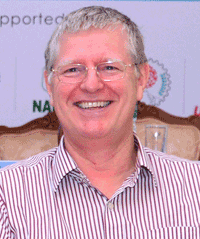 MH17 Close To Home
We were very saddened to learn that Alex Ploeg, Secretary General of Ornamental Fish International and frequent ATA conference speaker, was one of the victims of the MH17 tragedy.
---
Family Time
Family Time . . . Our best wishes go out to all the folks celebrating EID al-Fitr 2014. Here, an Egyptian family rides their motorbike on the first day of the Muslim holiday, in Cairo, Egypt, Monday, July 28, 2014.
---
---
Vol. 13 No. 64 Thursday July 24
, 2014
Konnichiwa Japan Rolls Out The Barrel
'Konnichiwa Japan' (Good Day Japan) is well-known term of endearment. It's also a new name proudly carried aloft by an MD11 freighter of Lufthansa Cargo that is serving destinations worldwide, including between Japan and Germany.
---
By and large, the shippers, handlers, and distributors of Lithium batteries are likely tired of ongoing and incomprehensive changes pertinent to the regulatory requirements for those oh-so troublesome batteries.
---
---
Peter Paul Colors South Africa Forward
First time I met Sibusiso Peter-Paul Ngwenya he was sitting in the dining salon on one of those dinner cruises. I noticed a well-dressed, clean gentleman, slight of frame, sitting at a corner table all by himself.
---
---
"I have always liked the idea of a suggestion box: if I were being cynical, I would say it can be the critical element in helping management avoid the burden of creative thought.

From a more rational perspective, however, and depending on the area of focus, it can produce some real winners for an organization, and—in this case—an industry that needs innovation.
---
---
Vol. 13 No. 63 Tuesday July 22
, 2014
Can Malaysia Air Survive?
The Malaysia Airlines flight MH17, a Boeing 777-200ER, registration 9M-MRD, which crashed at 10:15 EDT on Thursday, July 17th near the village of Hrabove, Ukraine, was only about 90 minutes into its journey from Amsterdam-Schiphol to Kuala Lumpur International when it was deliberately shot down with a BUK 9K37 anti-aircraft missile system.
---
---
Innovation Starts At Home
We've been thinking about the International Air Transport Association (IATA) Air Cargo Innovation Award contest, which will choose the best innovative idea on November 30 and award one winner USD $20,000.
---
---
Summer issue of The International Air Cargo Association (TIACA) Times "South Korea Ready For Takeoff" writes of building a better air cargo industry:
"The leadership of TIACA is enthusiastically embracing all of these responsibilities.
---
Vol. 13 No. 62 Thursday July 17
, 2014
---
China Rising Bucks IATA Reporting
IATA may have joined the soirée late, but it arrived eventually. After months of bearish forecasts, the venerable association changed its tune at the start of July, finally recognizing that the slow start to the year for Chinese exports had quickly metamorphosed into accelerating growth.
---
---
FlyingTypers recently caught up with the delightful Rick Nelson, Air New Zealand GM Cargo. He said an ever-expanding network of global partnerships was helping the carrier extend its reach, bolstering the country's economy in the process and enabling New Zealand PLC to reach the world's most lucrative markets.
---
Summer in America, first means public beaches, parks, and swimming pools across the country open for business with lifeguards and park rangers ready to greet the crowds.
---
Vol. 13 No. 61 Tuesday July 15
, 2014
Going Postal With USPS
In case you missed it because you were watching World Cup soccer, hanging with the kids at the pool, or attempting to keep your business or job afloat, last Friday July 11, 2014, was an important date—it marked five years since the United States Postal Service (USPS) International Air Mail Deregulation was first enacted.
---
Calogi Says You Can
Calogi's Patrick Murray, "The IT Sage of Dubai," talks with great enthusiasm and hope about innovation and building fast-growing Calogi.
Murray, who serves as head of Calogi, is no stranger to IT, having been involved with various systems, from British Airways to IATA to Mercator.
---
---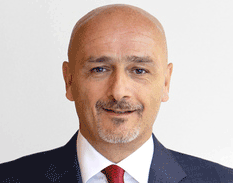 German logistics group Dachser is looking east in a bid to grow its air freight business.
The drive to boost Dachser's air freight business by expanding the network has seen the company develop increased focus on Asia, with both organic expansion and acquisitions on the agenda. But air has always been a core part of the business, according to Edoardo Podestá, managing director, Air & Sea Logistics Asia Pacific for Dachser Far East Ltd.
---
Malaysian 370 Positioned
The headquarters of British satellite telecommunications company, Inmarsat in Old Street pictured on July 13,
---
Vol. 13 No. 60 FRIday July 11,
2014
Competing Sense & Sensibility
A recent study from Handelsblatt Research Institute titled "Factors of Competitiveness for the International Air Transport Sector" appeared as a coordinated effort to present a unified front. It came with the endorsement of most major German transport companies.
Taken at arms length, "Factors of Competitiveness" might have been a comprehensive state of the industry report with an unbiased view on the shortcomings and strengths of the industry in Germany.
---
TempControl To India
"Delhi and Mumbai are particularly noteworthy additions to United's TempControl network," said Mary Tussing, Manager of Specialty Sales as UA added the service to its flights serving the sub-continent gateways bringing TempControl to locations worldwide to 49.
---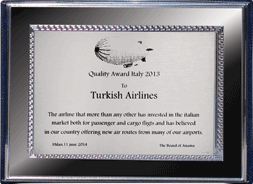 An Award More Rewarding
Turkish Cargo received a La Dolce Vita nod from National Association Air Cargo Agency Italy (ANAMA) for its remarkable performance in market development during 2013.
The award was presented during a Gala Association Dinner on June 11th.
In a related development, Turkish Cargo stood up and was counted among supporters of ANAMA's charity project in support of children stricken with leukemia.

---
Off we go, into the wild blue main deck of a B747 freighter as a replica of the "Spirit of St Louis"—one of several created for the movie of the same name—flew to Paris on June 29 to celebrate the 100th anniversary of Paris-Le Bourget Airport.
---
---
Vol. 13 No. 59 Wednesday July 9
, 2014
An Indonesian Melancholy
There may be strong GDP growth, surging passenger demand on an array of international and domestic lanes, and a seemingly relentless roll call of new aircraft orders from the likes of national carrier Garuda Indonesia, but not all is well in Indonesia, as presidential elections loom in July.
Such is the extent of congestion around capital city Jakarta that passengers travelling at peak times need to allow three hours to make it from the central business district to Soekarno–Hatta International Airport (CGK), located just 20 kilometers to the west.
---
CASS Versus India Round 2
The controversy of IATA's CASS (Cargo Accounts Settlement System) in India continues to hold center stage. In a recent move, ACAAI (Air Cargo Agents Association of India), the apex body representing the air cargo industry in India, which has not accepted CASS, has once again gone to the Competition Commission of India (CCI), for what it has termed as "a clarification." The need for "clarification" concerns directives first from Emirates SkyCargo and later from Cathay Pacific.
---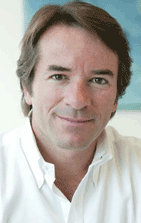 Horse Latitudes
Counting polo ponies is more fun than counting sheep, especially aboard a LAN B777 freighters from Miami to Madrid.
Fifty polo ponies from Argentina traveled to participate in the Polo Summer Season in Sotogrande, Spain.
---
FlyingTypers has learned that Willie Mercado, long time "Mr. Aer Lingus Cargo" in the USA, will retire from the airline July 18.
"It's been a great ride over these last 37 years with Aer Lingus Cargo," soft-spoken Willie said.
---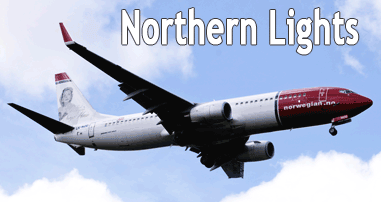 Northern Lights
Norwegian carried more than 2.3 million passengers in June 2014, an increase of 21 percent compared to the same month last year. Load factor was 82.5 percent.
---
Vol. 13 No. 58 THursday July 3
, 2014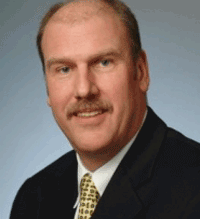 PACTL Downturn That Wasn't
Bears have outnumbered bulls on the Chinese economy this year, but actual transport demand has been resilient and the anticipated slowdown in export and import volumes at major gateways has failed to materialize, a fact more than apparent at the country's leading air cargo gateway, Shanghai Pudong International Airport.
After a strong start to the year, May volumes at PVG surged 8.5 percent year-on-year to 263,400 tons, led by a
---
DG RULES Watch Your Language
In June 2014, Germany is a prosperous, rich, and otherwise quite overregulated state, and yet it does not have any law governing the transport of Dangerous Goods by Air.
---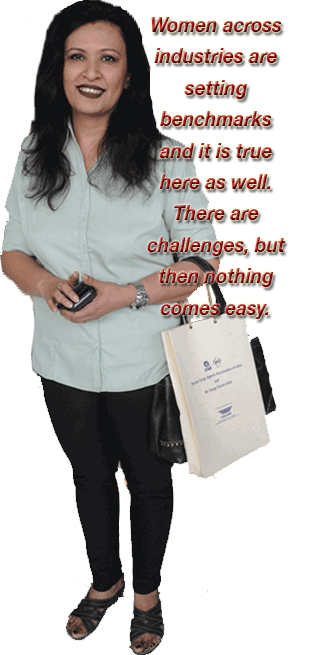 I Love Pruthi
At first glance, Gitika A. Pruthi looks more like a style editor from one of the top fashion magazines.
But beneath the stylish looks lies a topnotch cargo boss. It has been a long journey for the National Sales Head at Aargus Global Logistics (AGL), and Gitika Pruthi knows well that there were no shortcuts.
---
---
In Geneva, the M.A.D. (mechanical art device) Gallery is a universe of kinetic art where machines and mechanical devices reign supreme.
No, this is not a Rube Goldberg machine, but rather a platform showcase that transforms commonplace mechanical devices into art pieces.
Occasionally M.A.D. puts up an exhibit that showcases sculpture and photographic talent.
---
Vol. 13 No. 57 Tuesday July 1
, 2014
---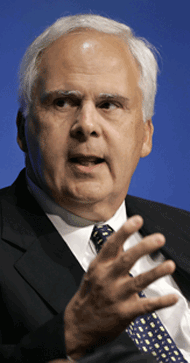 Afraid For Freighters
At the IATA WCS 2014, Fred Smith described the 747-400 and MD11-9 as the workhorses of a golden age. Now they have become very expensive to run, and airlines need to rethink their freighter strategy.
A triple seven-freighter flight from Hong Kong to Anchorage costs $30,000 less than a 747-400F while carrying almost the same payload.
New, fuel-efficient, twin-engine freighters in the form of the 777F and the A330F provide airlift with much lower unit costs than the 747-400 and MD11.
---
Surprise P-3
How ironic.
In a world where cooperation can only be reached if we work together, in the end it was China—where the state monopolizes politics and much of the economy—rather than the EU or U.S. that decreed the P3 alliance of shipping giants would hurt competition on the high seas.
---
Logistics most likely started with farmers moving their produce in carts to the villages, towns, and cities for sale. Then as trade developed, 3rd parties operated ships and caravans to move goods and materials from producers to users. During the Industrial Revolution trains were developed and added to our logistics arsenal. Then came the internal combustion engine and trucks were added. Finally aircraft were added to our logistics tools.
---
---
Vol. 13 No. 56 Friday June 27
, 2014
101 On Greatest Reporter
For many people, June 6, 2014 marked the anniversary of an event that changed history. It was 70 years ago on that day that the Allies landed at Normandy, France, began the liberation of Europe.
But speaking for air cargo, we'd like to say there is more than one historic date in June—just back up the calendar another 32 years. A baby boy was born on June 27, 1913; he would go on to serve at the creation of our industry as the first air cargo reporter.
---
Asia Rising Despite Predictions Otherwise
Latest demand figures out of Asia again illustrate Q2 pessimists were a long way off the mark, although the excess of bellyhold capacity remains a drag on pricing.
But could air volumes receive a boost in July due to labor unrest at U.S. West Coast ports?
Read On . . .
---
---
Exclusive in Atlanta—It is 2014, and a step change is taking place in the airline business worldwide.
Right now the passenger airlines with the advent of "secret freighter" aircraft, (planes that can carry loads rivaling freighters), are in a position to move on up and, in some cases, dominate the air cargo market.
---
---
Vol. 13 No. 55 tuesday June 24
, 2014
UK Blasts Lithium Metal Batteries
The British AAIB (Air Accidents Investigation Branch) has released their preliminary findings addressing the onboard fire incident relating to an Ethiopian Airlines B-787 parked on the LHR tarmac last year.
---
Legendary Dubai Cargo Pioneer De Pauw Retires
All of us have a vision of what life without air cargo might be.
Well, maybe not all of us.
Richard Malkin, FlyingTypers' Senior Contributing Editor, who turns 101 this week, once told me: "[I'm] glad I came out of retirement at 100 to write air cargo history to share with future generations." He is currently readying a return to conducting interviews with industry leaders.
---
---
Editor's Note: The major takeaway from all of the cargo events centers on what we heard from the always astute and varied group of remarkable executives, who either attended only some of the them or, like us, were present for them all.
In 2014 there are two schools of thought about air cargo events:
---
Alaska Airlines began a daily round-trip service between Seattle and New Orleans Wednesday as the only carrier offering nonstop service between Seattle and "The Big Easy."
---
Vol. 13 No. 54 Wednesday June 18
, 2014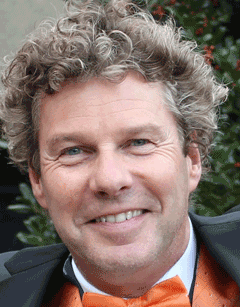 Jan Krems Named President United Cargo
At a critical time in their history, United Cargo has decided to bring in a top air cargo executive from outside the company to replace Robbie Anderson, who stepped down from the post on June 9. The new United Cargo President is well equipped, with hands-on experience and measurable success as a key member of the group that combined the cargo resources of Air France KLM and Martinair.
---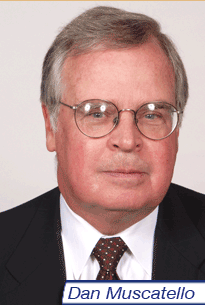 Trade Shows Work With Planning
As someone who has attended a lot of "Cargo Shows" here are some observations regarding their proliferation (which is something of an issue), and value (which I think is the primary concern).
The value will depend on which industry segment is the focal point.
---
---
Vol. 13 No. 52 Thursday June 12
, 2014
Delta The Straight Story—Tony Charaf Calls A Career
Senior Vice President and Chief Cargo Officer for Delta Air Lines Tony Charaf characteristically sounds positive and ready for what is next as he heads down the long and winding road of retirement from the carrier starting August 1.
---
---
Vol. 13 No. 51 Tuesday June 10
, 2014 BullDog Edition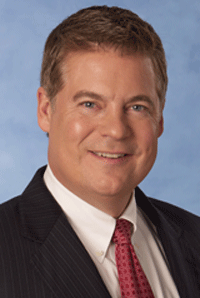 Robbie Anderson Departs United Cargo
FlyingTypers has learned that President of United Cargo Robbie Anderson was released on Monday, June 9.
A source at United confirmed the news to FlyingTypers simply stating:
"I can confirm that he decided to leave the company."

---
Just about a month ago in early May, FlyingTypers featured an article titled "Is TIACA's Future Waiting in the Wings?" It pointed to a floor plan depicting booth sales at this autumn's upcoming Air Cargo Forum, scheduled to take place October 7-9 in Seoul,
---
---
Vol. 13 No. 47 Monday June 2
, 2014
Outlook Argument As IATA Meets
IATA, as we learned in Part One of this story may have been bearish on the global economy and air freight demand out of Asia, but FlyingTypers has spoken to people amongst the region's forwarders and airlines and they are striking a rather more optimistic tone.
Indeed, some are predicting acceleration in demand growth in the second half of the year.

---
"The time has come for IATA to report cargo carried in passenger bellies and on freighters as separate numbers highlighting express and non express.
---
---
---
"CASA 212's big rear cargo door offers available capacity where it might not have been on the menu previously," reports Glen Gates, president for Matheson Flight Extenders, the GSA for AAR Airlift.
---
Vol. 13 No. 46 Friday
May 30, 2014
---
Earlier in May IATA poured a substantial bucket of cold water on those looking for signs of improving cargo demand.
IATA did see positives in the U.S. and Europe, but despite Asia-Pacific carriers reporting a 6.9 percent rise in freight liftings in March compared to a year earlier, IATA warned of a looming slowdown in Chinese manufacturing impacting exports from emerging Asian countries.
---
---
If you are in Germany, the time of year has arrived to enjoy one of the world's most delectable treats, fresh, white asparagus, or "spargel," which is best grown in Bavaria and only in season for an all-too-quick, fleeting six or seven weeks in April and May.
---
UA TempControl Keeps On Turning
And proud Mary keeps on burning . . .
"Transport of temperature-sensitive material demands faultless teamwork and execution, so we invest in a great deal of preparation and training before we certify a new TempControl location," assures Mary Tussing, United Cargo's Manager of Specialty Sales.
---
Aviation Week has issued its top performing airlines (TPA) list for 2014, put together by some smart, east coast aviation moneymen and consultants.
Notably the group likes Copa, however, there has also been a strong resurgence by major carriers after restructuring or mergers.
---
Vol. 13 No. 45 Friday
May 23, 2014
Can Asian Investment Work?
For European and U.S. companies, investing in Asia can be a tricky proposition, with risk identification difficult and numerous ethical issues to consider alongside the usual investment criteria.
---
"We can just encourage Airbus to continue and speed up the possible improvements,
---
When SriLankan Airlines was inducted as an oneworld member some time ago at Sri Lanka's second international airport—the $200 million China Exim Bank-funded Mattala Rajapaksa International Airport (MRIA)—there was one person who had more than a smile on his face.
---
---
Norwegian will lease three Boeing 787-9 Dreamliner aircraft for 2016/2017 delivery.
---
The barbeque was served family-style on plates by the side of the road, when beef ribs were almost too big to lift and bread this size was a wonder.
Later we fished in a stream that was clear straight down to the bottom.
---
Vol. 13 No. 44 Wednesday
May 21, 2014
---
China's rising appetite for consumer products is now bringing more balance to East-West air freight lanes.
At least, that is how Michael D. Hansen, Managing Director of DSV Air & Sea Ltd, views the evolution of China's economy and the impact its burgeoning middle class is having on domestic consumption rates.
---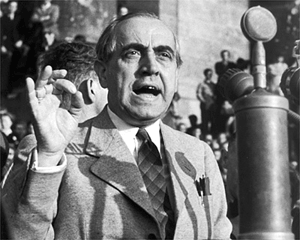 ILA Berlin This Week
(Exclusive Berlin)—"People of this world, look upon this place and realize that you may not and cannot extradite this city."
These words were spoken by Ernst Reuter, the first governing Mayor of West Berlin, at the Republic Square in front of the Reichstag on September 9th, 1948.
---
---
---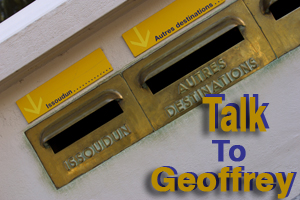 RE: Bruce McCaffrey Did Not Back Down
Dear Geoffrey,
I was deeply saddened to learn about Bruce McCaffrey's passing.
I'm very pleased that you took the time to write such a great piece about Bruce and try to undo some of the injustice that he suffered at the hands of the company and country for which he sacrificed so much.
---
Vol. 13 No. 43 FRIDay
May 16, 2014
---
It has been a lusty second half of the Forties, highlighted by such events as the surge of the GI airlines, the aerial support of the blockaded population of Berlin, and Washington's official embrace of the cargo airlines and air freight forwarders. Now, the nascent industry was almost within reach of the outer edges of the Fifties. Handling methods in and out of the warehouse and airplane were still
---
---
Geoffrey,
Bruce McCaffrey was a good person and a credit to our industry.
I agree that he was the "Fall Guy" and it is a shame that DOJ made Bruce McCaffrey their case and let the airline that started this get off almost free.
---
Vol. 13 No. 42 Tuesday
May 13, 2014
Turkish Cargo Value Proposition
Turkish Airlines Cargo's pattern for growth goes on unabated into 2014, defying almost everything—including gravity—as Istanbul continues to emerge even stronger as a central international hub.
---
---
Customs Brokers Permits Up In The Air
There is a controversy brewing in the U.S. Customs Brokers community as it relates to the future paperless use of ACE (Automated Commercial Environments) and the national versus established regional approach to clearance.


---
A friend told me he just learned that Bruce McCaffrey died February 25 at age 71 in Bradenton, Florida, from complications of renal failure.
Bruce worked at Qantas Freight for 26 years and was among the first people to be caught up and convicted in the air cargo price fix scandal.
---
Vol. 13 No. 41 Friday
May 9, 2014
Delta Cargo Gets Down To Business
I've seen Tony Charaf twice in the last two weeks—first at the TIACA AGM in Istanbul last week and then this week at CNS in San Antonio.
You know that kind of silent communication that comes with a quick handshake or a nod, with the verbal conversation not occurring until much later?
---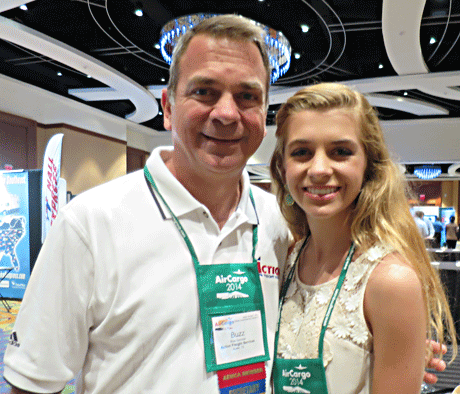 Where's The Action?
Our favorite picture so far this year, with all due respect as Mother's Day 2014 approaches, is this "Father & Daughter" snap.
Say hello to Buzz Gondran and Annie Gondran of Action Freight Services, based in Austin, Texas.
---
---
---
Vol. 13 No. 40 Tuesday
May 6, 2014
Sound Bites From CNS


Jim Compton, Vice Chairman and Chief Revenue Officer, United Airlines
Achim Martinka, Vice President The Americas, Lufthansa Cargo
Eric Hartmann, VP South America & Europe, Aeromexico Cargo

---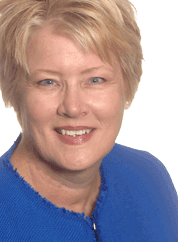 Linda Is Simply Top Notch
FlyingTypers spoke to Linda Dreffein, Managing Director Cargo Sales at American Airlines Cargo as part of an attempt to shine a light on the people who propel our business. As 2014 moves forward, we will continue to take this wider approach to the community of business people who support air
---
---
---
TIACA AGM, Dallas, April 2013
"The new Board and I stand on the shoulders of our predecessors, and our starting point is gratitude for everything they have achieved.
"I am therefore not one to declare or even desire radical new departures or initiatives.
"… streamline our efforts to communicate more effectively internally and externally."
---
Vol. 13 No. 39 Monday
May 5, 2014
It may be a case of saving the best for last, or putting the meat of the order under too much gravy, but an air cargo gathering this week could raise some interesting and unusual dialogue.
---
Strong United Message At CNS
(With Geoffrey in San Antonio)—As CNS Partnership takes off today in San Antonio, Texas, and conferees are gathering from all across the country and around the world under a blanket of deep blue, south central Texas skies, Robbie Anderson, President United Cargo delivers a message that is upbeat, realistic, and in tune with the future.
---
Written On The Wind

Word From The Kingdom
---
---
Well, it is that time of year again, and I am sure most of the movers and shakers in the global air cargo industry are packing their bags and getting ready to head to San Antonio for the annual CNS Conference.
---
There's a party happening on Sunday & Monday May 4-5, as crowds fill Market Square—also known as El Mercado—in downtown San Antonio during the Annual Cinco de Mayo celebration. The party draws an average of 30 to 50,000 people.
---
Vol. 13 No. 38 FrIday
May 2, 2014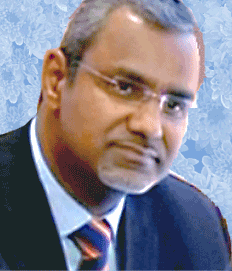 If "May Day" to you means the international call for distress, then think again.
In Dubai, Emirates SkyCargo made a big move on May 1 by migrating all of its freighter lift from Dubai (DXB) to Al Maktoum Dubai World Central (DWC) with nary a bump in the road between the two mega UAE gateways.
---
Chasing The Modal Shift-Integrating Solutions Optimizes Leverage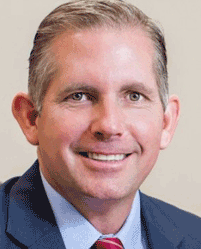 FlyingTypers asked a number of leading executives whether improving consumer confidence in key western markets would boost air freight volumes as the need for expedited shipments rose; or whether they thought the lengthy dip suffered by the air cargo industry in both volume and pricing was indicative of a more fundamental, long-term modal shift. Jeff McCorstin is President of Global Freight Forwarding District, UPS Asia Pacific.
---
Breathtaking . . . Delta Airlines Boeing 757 does a flyover of the Juneau International Airport in Juneau, Alaska, earlier this month.

For India that hotly contested dust up between the Air Cargo Agents Association of India (ACAAI) and the International Air Transport Association

Unexpected Cargo . . . Hawaiian Airlines Flight 45 arrives in Kahului Airport in Kahului, Hawaii, from San Jose, Calif.,
---
---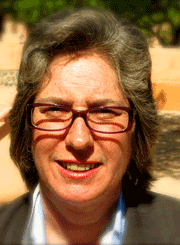 Hi Geoffrey,

IT'S THAT TIME OF YEAR AGAIN!
The 16th Annual Atlanta International Forwarders and Brokers Association (AIFBA) picnic is set for Tuesday, May 13, 2014, 11:30 am-1:30 pm at HWC Logistics and everyone involved in the transportation and logistics industry is invited to attend.
---
Dan Paradies, founder of a chain of airport stores called "The Paradies Shops," died this week in Sarasota, Florida.
He was 92.
---
Vol. 13 No. 37 Tuesday
April 29, 2014
New Faces At Lufthansa
With profits back on the rise, the executive board of Lufthansa AG, (L-R) Christoph

---
An Evening With Jacques Ancher
He may have "departed the building" 15 years ago, but last Friday well-wishers gathered in a compact room as one of the truly great executives of air cargo—a dreamer and doer unrivaled in our industry—Jacques Ancher was finally inducted into the prestigious TIACA Hall Of Fame in Istanbul, Turkey. During the last decade of the 20th century, Jacques made history at KLM Cargo.
---
Ceva Logistics announced disappointing 2013 financial figures as EBITDA and revenue declined. Underperforming air freight volumes out of Asia were cited as a key contributor. However, according to Rickard Ingvarsson, Vice President, Airfreight, Asia Pacific, the full year results did not fully reflect more recent changes in air freight markets.
---
---
Now that Pope Gregory and the retired Pope Benedict have declared Pope John Paul II a Saint, we recall a day to remember in October 1979.
We were at home just like millions of Americans and people all over
---
What happens "when hit the brake" becomes "hit the gas pedal"?
Well, in MIA the hits just kept on coming, as a UPS Boeing 757-200 (N462UP) got whacked and flies to tell about it!
---
Vol. 13 No. 36 Thursday
April 24, 2014
Air Cargo Honors Jacques Ancher
Every once in a while, late night conversations turned to people we have known over the years in the air cargo business.
Make no mistake about it: despite changes felt in almost every quarter of the air cargo experience, this industry is still all about people.
There have been a few people who have touched almost every facet of air cargo, even impacting people in companies other than their own.

---
Trending Pacific Up To The Minute
It has been quite some time since there weren't grey clouds on the Asian air freight horizon.
But March figures for cargo handling at major airports and by leading carriers revealed clear year-on-year gains and an acceleration on January-February volumes.
---
---
Vol. 13 No. 35 Tuesday
April 22, 2014
ICAO Nixes Lithium Metal Pax 2015
The ICAO Dangerous Goods Panels (DGP) working group studying Lithium batteries that convened in Montreal from April 7th to 11th has come down with a decision to ban transport of Lithium Metal batteries, shipped aboard passenger carrying aircraft.
Effective January 1st, 2015 when a new ICAO Biennium will begin and a new

---
---
Vol. 13 No. 34 Saturday
April 19, 2014
AFKLMP Presser Impressive
Change, as the result of the less than spectacular past couple of business years, is certainly in the wind.
It may be driven by world economies, or it could be the freighters, or maybe even a paradigm shift of priorities, but AFKLMP cleared the air on many subjects Thursday April 18 in Amsterdam.

---
Aer Lingus Opens Toronto
We are delighted to add a direct service to Canada to our network, said Aer Lingus Director of Cargo Peter O'Neill.
"Toronto is a very important market in terms of business links.
---
No doubt that continuing world events bring air cargo security to the fore.
In a recent move, the Central Industrial Security Force (CISF), which provides security to nine major cargo terminals in the country, has now made a specific request to be allowed to take a look at consignments landing at the airports.
---
---
Move over, Downton Abbey—this is what first-class travel looks like these days.
---
Vol. 13 No. 33 Wednesday
April 16, 2014
Call For Universal Cargo Security Rules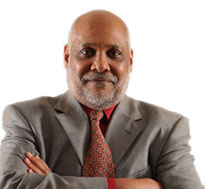 Bahrain Exclusive—This week Issa Baluch planned to devote at least the first few days of his Spring Break (off from his teaching duties at Harvard University in Boston) to travel to the ICAO/WTO meetings.
But alas, struck down with a cruel flu tht has left him speechless, the "Enhancing Air Cargo Security and Facilitation," panel that tips off Wednesday morning will have to settle with Mr. Baluch, who serves as a Member of the Board for the International Federation of Freight Forwarders Associations (FIATA) discussing his view of an integrated cargo system to facilitate the safe and secure transport of goods by air, in these pages, whilst recovering.

---
---
Cathay Pacific Airways is struggling to bolster air cargo volumes even as it expands its service network. But with a major fleet renewal program underway and analysts claiming its freight division is acting as a drag on Group profits, improvement will be needed this year.

---
News Shorts
Planespotters track Sichuan Airlines aircraft as it approaches Taipei Songshan Airport.

Information as you never see it at Flughafen-Stuttgart.
Happy Days . . . Cebu Pacific Air President Lance Gokongwei, left, and Philippine Airlines President and Chief Operating Officer Ramon S. Ang flash the
---
Vol. 13 No. 32 Monday
April 14, 2014
Malaysia Air Quits USA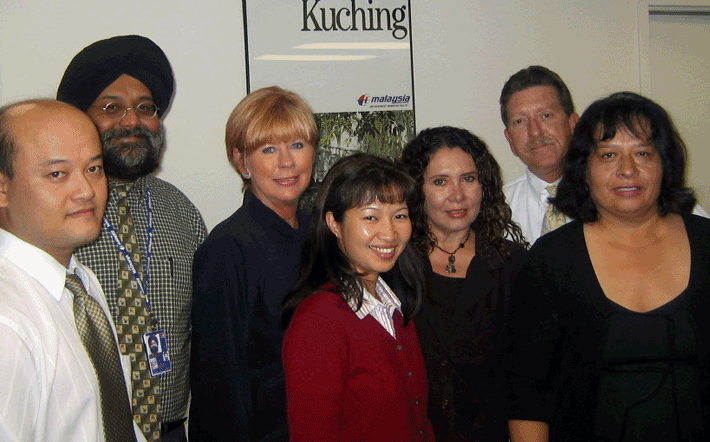 October 2004—Julie Johansson, cargo manager North America, third from right with her Los Angeles staff.
Add Malaysia Airlines (in both passenger and cargo) as succumbing to business pressure and competition by withdrawing line service from North America later this month.
---
Tracking 8th World Cargo Symposium Sessions
Exclusive—FlyingTypers provides unique insight into the WCS Sessions. Did IATA WCS Sessions deliver?
"It would have been good to have seen Tony Tyler (left) as a keynote speaker at World Cargo Symposium," said Patrick Murray, Head of Calogi and IT Guru, as he recalled IATA Cargo Week in Los Angeles in March.
"As ever, the presence of the IATA top executives no doubt clearly underlines IATA's commitment to the cargo business.

---
The Wall Street Journal reports Italy's administrative court in Rome ruled on Thursday in favor of Assaereo, an airline association that represents Alitalia and other Italian airlines.
---
Even the Energizer rabbit will feel the heat if the ICAO panel that met up in Montreal all this week comes down hard (as expected) on the cargo and pax transport of lithium batteries.
The 14-member ICAO Dangerous Goods Panel (DGP) is mostly government appointed from the leading trading nations – plus some key industry stakeholders such as IATA and PRBA who enjoy observer status.
---
Vol. 13 No. 31 Tuesday
April 8, 2014
Air Cargo News For April 8, 2014


---
Richard Malkin In His Own Write—Pre-Jet Air Cargo Part 3
To Our Readers
The series of articles, Pre-Jet Air Cargo, is a condensed history of the opening phase of the infant air cargo industry's first generation—a period that is unfamiliar to most of the current crop of men and women comprising the industry. The text is based on a broad scope of authoritative sources—highlighting the more significant events, official actions, technical developments, and professional comment.
---
---
"We are strengthening our position in China considerably through the use of the best freighter.
---
Vol. 13 No. 30 Thursday
April 3, 2014
ATC's Big Open In South America
First time this week in Sao Paulo, ATC Aviation Services, the fast growing global cargo GSSA with offices in Europe, Africa, Asia, and North America, "is now also targeting growth in South America," according to company CEO Ingo Zimmer.
---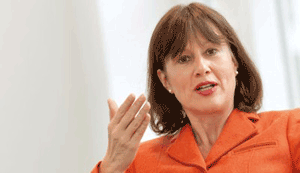 Where Security Is Not A Rigmarole
Frankfurt Germany's Commerzbank Arena is all about business, as cargo security took center stage April 1 in a confrontation that suffered no fools.
The local Bundesliga soccer team that populates the venue might have spent the day thinking about their future, but for the hard working, business-challenged air cargo industry, tomorrow hung on today, as "Recognize Risks – Build Alliances" brought Sabine Wiedemann, head of group security at Daimler AG Stuttgart, to emphasize the theme—the need for partnerships throughout the supply chain.
---
"The new terminal and facilities are a key part of our growth plans.
---
The big show was in town and although Hermes Aviation operates right nearby out at LAX, what really drove long time air cargo pro Clive Langeveldt, Hermes Aviation President, to World Cargo Symposium were the customers.
"We had set up a GSA Track which is actually an IATA premier spot to bring our business into the conversation at WCS."
---
---

Supply chain players in Asia risk being late to meet the requirements of the EU's new air cargo security regime, which comes into force on July 1, according to leading industry representatives.
Starting July 1, the EU's new rules require carriers transporting cargo or mail into the EU from a non-EU airport to have their operations independently
---
Vol. 13 No. 29 Monday March
31, 2014
Vertannes Out At IATA
According to a published report Des Vertannes will leave his post as IATA Head of Cargo in June.
---
---
Bill Boesch, who served as top management at American Airlines Cargo from 1988-1998 and during an amazing four decade-plus career on the front lines of air cargo went on to build logistics services and save troops' lives in Iraq and Afghanistan, stepped center-stage with a view of our industry and some forward thinking, as keynote speaker at the AirCargo 2014 held this week in Orlando, Florida.
---
The two fisted start up of AirCargo 2014 Annual Conference held all this week in Orlando, Florida included a deep dish encounter on Sunday March 30 in the form of a couple hours of power with Marilyn Sherman who is both motivational speaker and also especially interested in advancing women's issues.
---
---

Richard Malkin, the man who invented modern air cargo journalism, has breakfast with me in a diner near his home in Queens every two weeks.
Nearing 101 years old, Malkin is writing again; here is a link to the most recent story that we published.
---
Say Hello To My Little Friends . . . Saudia Cargo flew on the wild side from Johannesburg (South Africa) to Riyadh (Saudi Arabia) moving 141 animals including giraffe, kudu, hartebeest, gemsbok, impala, springbok, blesbok and duiker to the Riyadh Zoological Garden.
---
India's interest to connect with Africa has seen a rise. It is not that it was not there earlier, but it has, of late, grown. The reason: trade with Africa is one-way with hardly any exports coming into India. Air cargo stakeholders pointed out to ACNFT that the freight prices on the India-Africa route will continue to be on the high side simply because carriers found the routes uneconomical.
---
Vol. 13 No. 28 Wednesday
March 26, 2014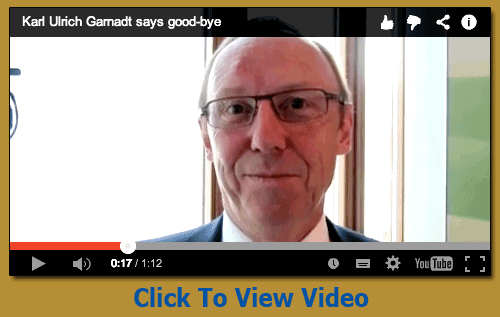 Outside The Box
Inside Lufthansa Cargo
Lufthansa Cargo held an annual rite of spring in Frankfurt this week as hosts of a big press gathering to reveal numbers, talk about the year gone by, and venture a look ahead at 2014.
Lufthansa Cargo also said goodbye to Karl Ulrich Garnadt, who moves to the top position at Lufthansa Passenger next to CEO Carsten Spohr on May 1st.

---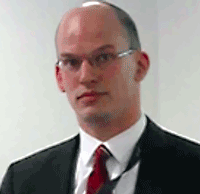 Everything On Ice And Nice
Just prior to the main event, its annual numbers press conference, Lufthansa Cargo put its Perishable Center on the half shell.
"We have made the investment and have grown our business and capabilities here in every aspect of this business," said Christoph Herchenhein, (left) Management Director Perishable Center, revealing a flow chart of activities at the center.
---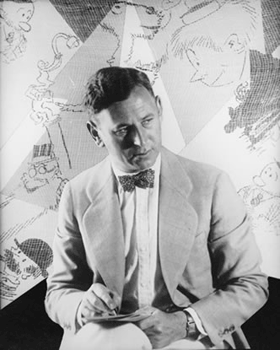 Turkish Delight
Move over, Rube Goldberg: Turkish Cargo connects the world in this video where each piece (like the company) falls perfectly into place.
It's inventive, clever, and delivers a great message for air cargo.

---
---



Late last month on February 26th, IATA released the 2nd Edition of its Cargo XML Manual and Toolkit.
Add this latest entry to a number of manuals published by IATA, some of them well known and recognized, such as the IATA Dangerous Goods Regulations.
Cargo XML is priced at a hefty $999 ($649 for members).
---
Vol. 13 No. 27 Wednesday
March 23, 2014
SkyCargo Readies Biggest Move
(Los Angeles) Although the May 1, 2014, deadline for Emirates SkyCargo to move from combined freighter & belly operations at DXB to freighters only at nearby Dubai World Central (DWC) is rapidly approaching, Nabil Sultan, Emirates SkyCargo Divisional Senior Vice President, is here to tell you that long before the hour strikes for the operational split, cargo will be testing the new secure link between the gateways to make sure everything is sorted.

---
Contact & Connections From The Heart
If you didn't know Jim Bellinder, Vice President, United Cargo Sales, was indeed a sales guy, just put him in the middle of the presentations at any event and watch the room come alive as he gets up and speaks his piece.
Jim is engaging to be sure, but his real strength is the human contact he makes with the audience, whether it's a small group at an airport sales club or (most recently) as a principal speaker at EMO Trans' Annual General Meeting this week in Puerto Rico.
---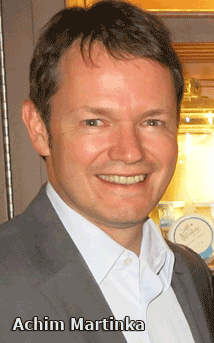 Lufthansa Cargo In The Americas
FlyingTypers spoke with Achim Martinka, Vice President Lufthansa Cargo The Americas regarding current developments in the Americas, which he oversees from the Atlanta head office.
"We are satisfied with the start into this year, which was clearly better than in 2013. But it is still too early to say that the entire year will be good; some customers are still skeptical. We'll see; for the time being we are moderately optimistic.

---
Many who fled the 20s temperatures of Northeastern USA have found themselves suddenly luxuriating in 80-degree weather, as soft trade winds promise days and nights of business-laced enchantment.
---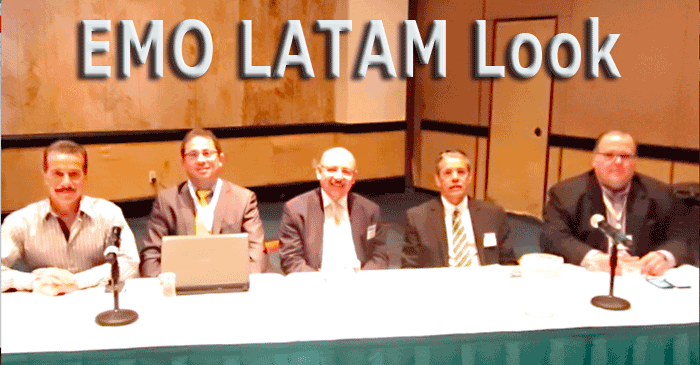 EMO LATAM Look
L to R— Julio Fernandez, EMO Trans Sales Manager-LATAM/Caribbean; Rolando E. Alvarez V, President UPCARGO, Inc.; Miguel Guardado, Director Administrative-SERCOGUA Group; Julio Avila, Commercial Director SERCOGUA Group and Orlando Yanez, Director General/CEO SYNCRO LOGISTICS.
---
Vol. 13 No. 26 Monday March 17, 2014
Irish Cargo Gets Competitive With It
"Summer 2014 will see Aer Lingus further expand its network into the U.S. with a new service to San Francisco," said Peter O'Neill, Director Cargo at Aer Lingus.
We like this guy immediately.
Not only are the Irish bringing their grand St. Patrick's Day Parade to New York today, but after a brutal 2013-14 winter, Peter says the right thing when he reminds us that summer is just around the corner.

---
EMO Big Mo In SJU
As EMO Trans readies its 13th Annual Meeting, which begins this week in the warmth of beautiful San Juan, Puerto Rico, company CEO Joachim "Jo" Frigger reports that with a few days in a warmer climate his troops can gather themselves, compare notes, land on the same page, and get fit for what promises to be another banner year for the company.
---
---
The great Joseph Czyzyk, CEO & Founder of Mercury Group Los Angeles, was present during the "Supply Chain" track at IATA World Cargo Symposium in Los Angeles last week to deliver some words.
Jo Frigger, CEO of EMO Trans, another self-made man who went out and built a big international logistics company from humble beginnings off the main runways of JFK on a street called Rockaway Boulevard, set the table for the discussion as moderator at World Cargo Symposium, and was followed by presentations from UPS, Intel, and Hewlett Packard.
---



At WCS in Los Angeles last week, IATA served up a ball for the air cargo industry to chase in that widely reported, "Call for Cut in Transit Times" 'initiative.'
Our thought is that using the theme of cutting transit times as an IATA rally at their biggest annual air cargo gathering raises even bigger questions as
---
Vol. 13 No. 25 Wednesday March 12, 2014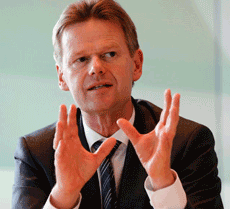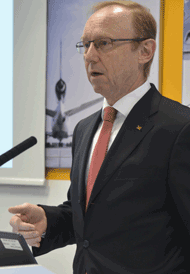 Lufthansa Cargo Gerber Baby
May Day will be significant in German aviation as Karl Ulrich Garnadt, (right) CEO and Chairman of Lufthansa Cargo moves to the passenger side as Member of the Executive Board of Deutsche Lufthansa AG and CEO of Lufthansa German Airlines.
He succeeds Carsten Spohr, who will become Chairman of the Executive Board and Chief Executive Officer of Lufthansa Group, also on May 1.
Peter Gerber (left) takes up the post of CEO and Chairman of Lufthansa Cargo AG.

---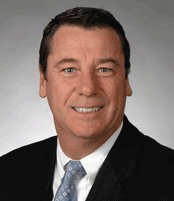 Ray Puts The Lamp On Boston Seafood Show
Ray Curtis (right) gets excited about attending air cargo industry events, but when it comes to choices he really gets worked up about show venues that also offer an opportunity to do some good, lasting business.
So while the big thoughts this week are being sprung and sung in Los Angeles, Delta Cargo's vice-president of sales muses about the gigantic Seafood Expo North America/Seafood Processing North America.
Scheduled for Boston Convention Center March 16-18, it is the largest seafood trade event in North America.
---
Quotable Los Angeles
Eric Garcetti, Mayor of Los Angeles
Robert D. Isom, Jr., COO, American Airlines
Fred Smith, FedEx CEO

---
---



Live From IATA World Cargo Symposium this week in Los Angeles, Oliver Evans, Chief Officer Swiss World Cargo and Chairman of The International Air Cargo Association (TIACA) will talk about a very special event: Jacques Ancher (KLM),
---
Vol. 13 No. 24 Tuesday March 11, 2014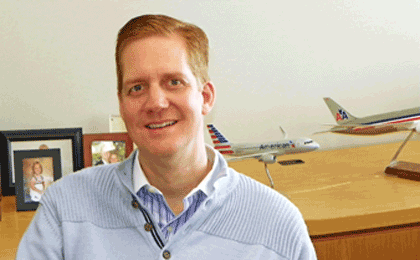 Butler Cargo's New American Way
Jim Butler, the relaxed, plain-speaking new President of American Airlines Cargo, squares the ball up on the tee as World Cargo Symposium opens in Los Angeles this week, declaring:
"I want everyone to know American Airlines Cargo is committed to the industry.

---
Let's Take A Powder To Boston For Chowder
"We are extremely upbeat about our new Boston service.
"From the moment we first announced plans to connect Massachusetts to our global network, we received a strong and positive response from travellers and our business customers—not only in the U.S., but also in our home market of the
---
---
In Europe, cars more often than not come with a standard gearbox instead of automatic. So in the course of accelerating, one must "shift up," e.g. change the gears from the lowest to the highest.
If you shift up too late, your fuel consumption goes up and your engine revs out of the optimal range, causing unnecessary wear and tear. If, however, you shift down too late, you will not be able to use your engine's braking function when going downhill or have insufficient torque when going uphill.
---



Meet Turkish Airlines Cargo's Selcuk Gencaslan Regional Cargo Marketing Manager the Americas and Sarper Ozpercin Regional Operations Manager Americas as TK and the entire Turkish delegation in Los Angeles bring news of yet another start up city in USA as Boston/Istanbul opens May 12.
---
Vol. 13 No. 23
Monday March 10, 2014
Something In The Air At United Cargo
"There's a new spirit of optimism and a momentum toward innovation within the United Cargo team – and our customers are sensing this as well," said Robbie Anderson, President-United Cargo as Air Cargo Symposium in Los Angeles takes off this week.
"This is an offshoot of many positive developments in the new year and a number of enhancements that are either in planning or in place.

---
---

On April 17, 1973, fourteen French Dassault Falcon planes took off from Memphis International Airport and delivered 186 packages to twenty-five U.S. cities along the east coast.
Those first flights not only marked the beginning of FedEx Express, but also the start of the express industry as a whole.

---
With the deadline for compliance with new European security requirements looming, FlyingTypers has teamed up with FIATA's David Fielder, Chairman of the FIATA's Advisory Body on Security Matters, to help explain to forwarders exactly what they need to understand before ACC3 enters into force on July 1.
---



"Africa is a key growth region for Emirates SkyCargo and the additional capacity and frequency of a scheduled freighter service will create new opportunities for businesses in Tunisia and Cote D'Ivoire," said Nabil Sultan, Emirates Divisional Senior Vice President, Cargo as scheduled weekly (Mondays) B777F begins service
---
Vol. 13 No. 22
Wednesday March 5, 2014
---
Has Air Freight Finally Crossed The Rubicon?
As full year data for 2013 is released, it is becoming ever clearer that global air freight markets swung upwards in the final quarter. Analysts forecast more of the same in the months ahead, although as previously explained in FlyingTypers, expect a skewing of the figures in January and February due to the moveable feast (more like famine from an air cargo perspective!) that is Chinese New Year.

---
Milan Malpensa Airport was added to the Lufthansa Cargo freighter network March 5 with twice weekly services via MD-11 freighters and newly delivered Boeing 777Fs.
Milano now also serves as stopover for Lufthansa Cargo flights returning to Frankfurt from Cairo.
---
"Control Tower" is something new from United Cargo that Peggy Guse, Cargo Director of Sales Strategy, Marketing and Customer Service, says will greatly enhance the planning and management of temperature-sensitive cargo shipped via their TempControl service.
---
Today's international trade demands the traded goods arrive just in time—safely, securely, in an increasingly sustainable manner and, more than ever, at reasonable costs.
Economic factors are not just keywords; they set the new "norm" throughout the logistics industry.
---
Vol. 13 No. 21
Monday March 3, 2014
Berlin A Bowl Of Cherries
While most of air cargo that attends events were networking and thinking big thoughts at Air Cargo India in Mumbai, Fruit Logistica in Berlin was doing business like crazy, setting records for innovation and attendance by more than 60,000 as the top transportation and commodity event in Europe in 2014.
---
Issan Waiting In The Wings—Women In Charge
(Thailand Exclusive)—When thinking about Thailand, most people inside and outside the industry focus upon Bangkok—Khrung Thep, the city of Angels. Some may even recall the Golden Triangle-cum-hill tribal area of Chiang Mai, or the holiday destinations Pattaya or Phuket.

---
Here are two opinions on FlyingTypers coverage this week, "Voices From UPS Flight 1354."
Since in many ways we are a family, FlyingTypers people follow familiar patterns, including occasionally disagreeing.
You too are invited to join us.
What do you think?
---
Geoffrey,
All too often we forget the people and companies that set the foundation for the growth and success of air cargo.
Letting the Seaboard sign fall into disrepair is an indication of this. I, for one, will gladly send the NY Port Authority the money to fix the sign. It is just that we all need to respect the people and companies that have preceded us.
---
Vol. 13 No. 20
Wednesday February 26, 2014
Voices From UPS Flight 1354
UPS Airlines Flight 1354 was a scheduled cargo flight from Louisville International Airport to Birmingham–Shuttlesworth International Airport.
On August 14, 2013, the aircraft flying this route—a UPS Airlines Airbus A300-600F—crashed and burst into flames short of the runway on approach to Birmingham–Shuttlesworth International Airport in the US state of Alabama.
---
International Women's Month is celebrated around the world during the month of March.
The theme for International Women's Day on March 8th is "Inspiring Change."
---
Qantas could slash as many as 3,000 jobs in a plan to strip $2 billion in costs. Tomorrow it will reveal half-year results, which could be as much as $300 million according to statements issued by the airline last December.
---
Singapore Changi Airport has again extended a range of financial incentives as part of its decade long drive to try and boost its cargo throughput and hold on to its existing business.
---
---
Vol. 13 No. 18 BullDog Edition
Tuesday February 18, 2014
Prosecutors Raid Lufthansa Frankfurt
The words from a Lufthansa Cargo spokesman to FlyingTypers were terse:
"During the course of investigations by the prosecutor's office against, among others, an employee of Lufthansa Cargo, various company offices were searched today at the Frankfurt base.
---
Bill Gottlieb, (left) Honorable Member of the Board of FIATA and Thomas Sim, (right) Chairman of the FIATA Advisory Body Vocational Training, approach 2014 with a full agenda and some exciting news as the ICAO/FIATA Dangerous Goods by Air Training Program has seen tremendous developments since its inception two years ago.
---
Vol. 13 No. 16
Friday February 14, 2014
Delta Hearts Days Night—Profit Sharing Valentine
Tony Charaf is an optimist.
When the Delta Airlines Senior Vice President and Chief Cargo Officer speaks, it doesn't matter what the current situation is—you get the clear sense that he is both in the moment but also able to look ahead, weighing options and never allowing things to get out of hand.
---
Recent announcement that Carsten Spohr has been named as Chief Executive Officer of Lufthansa brought to mind an interview we conducted with him in Leipzig a few years back, as the company Aerologic (the cooperation between Lufthansa Cargo and DHL) was launched.
---

Themes Like Old Times . . . Nabil Sultan, Emirates Divisional Senior Vice
President, Cargo, center left with Pradeep Kumar, Emirates Senior Vice President Cargo Revenue Optimization and Systems (holding award) and a great cross section of the Emirates SkyCargo team received 'International Cargo Airline of the Year' at Air Cargo India 2014 last week in Mumbai.
---
---

Shirley Temple, who died Tuesday at age 85, was once a gigantic child movie star who later became an American icon and a US Ambassador to Czechoslovakia in 1990.
In 2014 she may be best known as a favorite drink of the fast class, who belly up for a sweet Shirley Temple, little umbrellas in the drink and all.
---
Vol. 13 No. 15
Monday February 10, 2014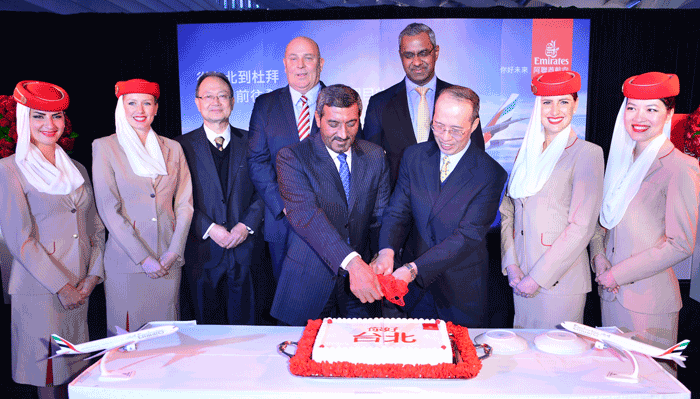 Emirates Launches Daily Taipei Service
Takes The Cake . . . Emirates launches daily B777-300ER services from Dubai to Taipei Monday.
In the picture (L) Edwin Lau, Emirates Vice President Hong Kong & Taiwan; Barry Brown, Emirates Divisional Senior Vice President, Commercial Operations East; His Highness Sheikh Ahmed bin Saeed Al-Maktoum, Chairman and Chief Executive, Emirates Airline & Group; Nabil Sultan, Emirates' Divisional Senior Vice President, Cargo and Mr Yin Chen-Pong, Chairman of Taipei Taoyuan Airport Authority.
---
The 2014 edition of Air Cargo India last week in Mumbai may be recalled as the event where the Air Cargo Agents Association (ACAAI)—the body representing the air cargo agents in the country—stood its ground. ACAAI did not back down and actually took off the gloves, engaging in a verbal fist fight with IATA and some others, including TIACA and even a well-known industry icon.
"Freight Forwarder Perspective In Indian Scenario" only lasted one hour and forty five minutes, presented just before lunch last Wednesday, February 5.
---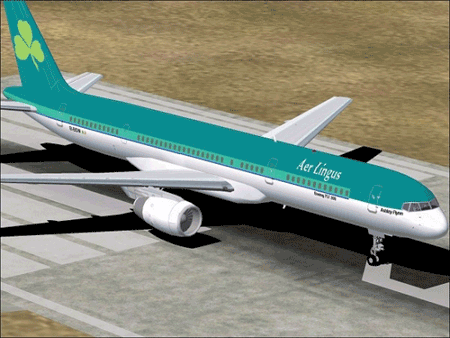 "A welcome addition to our freight capacity between Ireland and Boston," said Peter O'Neill, Director of Cargo, as Aer Lingus launched its inaugural Boeing B757 service from Shannon to Boston.
---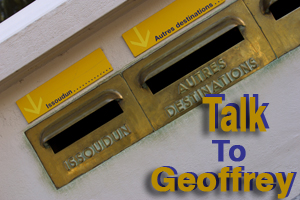 Dear Geoffrey,
Just wanted to comment on Air Cargo News/FlyingTypers.
I have been reading your media throughout the years with always great interest.
---
'
A $400USD camera with the ability to take fisheye, wide angle images and video makes this view fun and fantastic.
---
Vol. 13 No. 14
Friday February 7, 2014
---
The mannered manager of the English band whose name few had previously heard had a message for all those present in the conference room at JFK's International Arrivals Building (IAB, now Terminal 4). Speaking to mostly seasoned representatives of Pan American Airways, the Port Authority, and the New York Police Department, Brian Epstein could not have found an audience less likely to believe that they were weeks from experiencing a crowd unlike anything they had seen before.
---
Vol. 13 No. 13
Wednesday February 5, 2014
---

wherever you are, as Chinese Lunar New Year, the "Year of the Horse" begins in China and is celebrated around the world.
As you read this, many in Taiwan and Hong Kong have reopened for work, but the "big soup dumpling" of Mainland China remains almost entirely on holiday until next week.
India's only air cargo show -- Air Cargo India 2014 – took off on its fifth foray yesterday (February 4, 2014) at the country's commercial capital of Mumbai.
The event opened amidst a lot of expectations and hopes for a resurgent air cargo industry driven by an active India market after a Luke warm 2013.
---
Vol. 13 No. 12
Monday February 3, 2014
Fire On A Baggage Belt
A bag checked by a passenger booked on Bangkok Airways flight PG931 bound for Phnom Penh, Cambodia on Tuesday, January 28th caught fire while being placed on a conveyor belt by a baggage handler.
The preliminary result of the investigation carried out by the Thai CAA, the airport authority of Bangkok's Suvarnabhumi International airport and

---
We joined Dr. Andreas Otto, member of the Executive Board at Lufthansa Cargo, for his annual "Meet The Trends" event in Frankfurt on January 30, just after he had hosted a two-day customer conference.
The events were held at The Aircraft at Burghof, featuring a lively, stylized aircraft interior, that we imagined could also serve as a unique and uplifting venue for a wedding or all-night dance party.
---
Vol. 13 No. 11
Friday January 31, 2014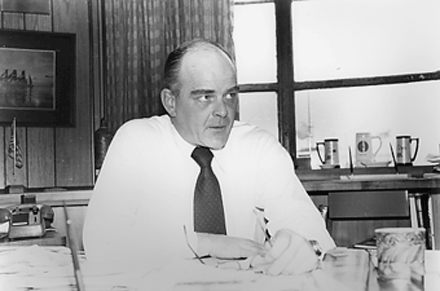 Drinking LaGuardia
I'm sitting at a bar in the basement of the Central Terminal Building (CTB) at LaGuardia Airport, in a space that used to be home to Manufacturers Hanover Trust Bank, reminiscing on a time that I thought would never go away.

---
What happened to Tim Peirce?
They took my friend's airport away. It was a place where he grew up and then managed for 23 years, and that broke his heart, and he died.
It's been 14 years, and it's taken me this long to finally share these words.
---
Vol. 13 No. 10
Wednesday January 29, 2014
---
A recent joint press release by the industry triumvirate—TIACA/IATA/FIATA (no mention of GACAG), plus ICAO—reported that after "a two-year research project… the so called 'higher-skills', which include leadership, team-building as well as market and financial analysis techniques…" concluded that the "availability of air cargo-focused programs that teach these higher-level skills is limited."
---
Vol. 13 No. 9
Monday January 27, 2014
Where Fruit Freshens February
There are a number of well-known industry events that we have on our personal radar—even if we choose not to attend—for which we receive in-depth media coverage in all industry publications, such as the IATA World Cargo Symposium, Air Cargo Americas, and Air Cargo Europe every other year at Transport Logistik.

---
"Take two aspirin and call me in the morning," the doctor used to say back in simpler times. Here, SkyKing talks of freighters and the lingering impact of lift as the industry struggles to work itself back into profits in 2014.
---
Vol. 13 No. 8
Wednesday January 22, 2014
---
Sometimes it's tough to figure out how some people build success.
But not with Joachim "Jo" Frigger.
This transportation executive has been building a company called EMO Trans for most of his adult life and has successfully moved up in the transportation arts from apprentice to grand master.
Y
---
Vol. 13 No. 7
Monday January 20, 2014
Richard Malkin—On Air Cargo Marketing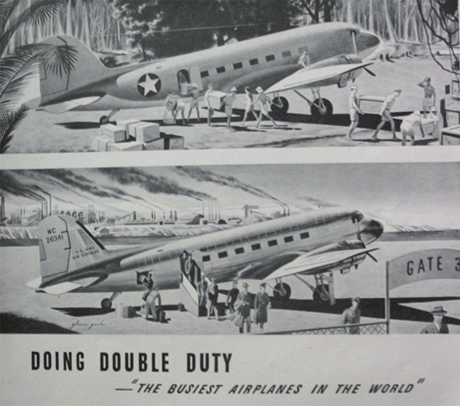 Air transport had to wait for decades before it could prove that the carriage of heavy, bulky freight was a natural for the airplane.
A few short years later, America's commercial airlines, hand in hand with the Air Force, kept a blockaded Berlin alive with a duplicated mass airlift of dazzling performance
---
---
Vol. 13 No. 6
FRIday January 17, 2014
Hiran Speaks The Language Of Freighters
Somehow, Hiran Perera has kept his youthful good looks and easygoing manner, even managing to appear amused and not overwhelmed at the increased attention he has received lately as Emirates SkyCargo Vice President Cargo, Freighters.
Maybe it's the experience gained after nearly 20 years aboard Emirates SkyCargo.

---
"Good question, but our answer may be even better!
"Saudia Cargo customers will benefit as the airline further grows our passenger network with new B777-300 aircraft and opens new routes to Los Angeles and Manchester.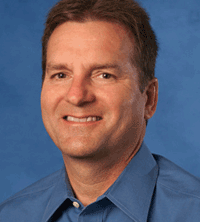 Jim Bellinder, VP Sales United Cargo
"United Cargo is a company to watch in 2014 because we've worked through the transformation of the past few years and we're now executing a stable, consistent process and technology.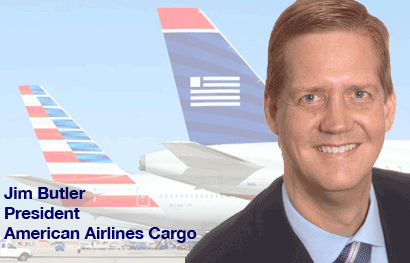 "Right now as 2014 begins, we also launch a big year for the new American Airlines Cargo.
"In December we began our journey to become the world's largest airline, allowing us to offer our customers an even larger global network and even more capacity.
---
Vol. 13 No. 5
Wednesday January 15, 2014
American Airlines Cargo Takes Off For Tomorrow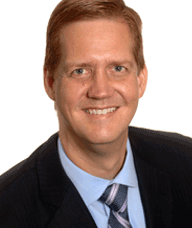 Ask Jim Butler, President of American Airlines Cargo, what the customer can expect from the newly formed biggest airline in the world and the freshman manager handles that question with the determination and ease of a seasoned veteran:
"It's an exciting time for our customers.
"In December, we officially closed our merger with US Airways and began our journey toward building the world's largest airline.

---
Snapshot—Company To Watch In 2014
Uli Ogiermann, Chief Cargo Officer Qatar Airways
"Substantially increased capacity with new freighters and wide body capacity added to our network.
"New destinations to be announced, with service from a new Cargo Terminal in operation to further improve quality of the hub in Doha.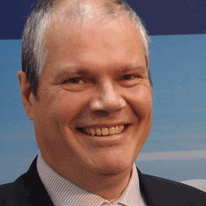 Oliver Evans, Chairman TIACA
"TIACA is a great institution that brings together and binds the widest spread of companies in the industry (large and small, every stakeholder group, from all over the world) to drive the industry agenda and create great networking events.
---
Vol. 13 No. 4
Monday January 13, 2014
Trade Fine For Better Business
On January 10, Switzerland's Competition Commission (Comco) fined 11 airlines 11 million Swiss francs ($12 million USD) for operating an air freight cartel between 2000 and 2005.

---
After a tough first three quarters, inventory renewals in Europe and the U.S.—allied to a return to a traditional peak-season spike in demand—saw Asia's air freight sector finish the year strongly and with ample cause to expect a more prosperous 2014, albeit one marked by small gains rather than a return to the good times of yore.
---
Vol. 13 No. 3
Friday January 10, 2014
---
It will be a year of discovery; new board members, a great world meeting, plus an unparalleled push into new frontiers for The International Air Cargo Association (TIACA) and Chairman Oliver Evans hits the ground running.
Evans, if nothing else, seems determined, even fearless as he and his team at TIACA are reforming TIACA forever.
---
Vol. 13 No. 2
Wednesday January 8, 2014
If You Knew Robbie Anderson
"I believe United Cargo customers will experience a more creative and collaborative partner in 2014," said Robbie Anderson, President for United Cargo, in a year opening interview exclusively for FlyingTypers.

---
T
he rapid U.S. withdrawal from Iraq in 2012 and now Afghanistan has left many of the airlines that have been serving the DoD almost exclusively since 1991 fighting for their very survival. We all know that the one of the largest and longest serving core carriers in the CRAF program, Evergreen, went belly up last month and ceased operation, grounding their fleet of 13 Boeing 747 aircraft. We believe others will join them in the near future. The most likely candidate to join Evergreen in the desert parking lot will be World Airways. Having filed for bankruptcy protection last month for the second time in less than 12 months doesn't instill a lot of confidence they can survive.
---
Vol. 13 No. 1
Monday January 6, 2014
---
In my preceding article entitled The Founding Forties, I devoted the space to a streamlined overview of the earliest forces that wove the fabric of a brand new industry—air cargo.
Hard on its heels is this piece, the first in a series of articles that will encompass the pre-jet era dating from the budding industry's beginnings in 1945 to the ensuing decade-and-a-half.
---
DON'T BE CONFUSED
OR
MISLED
We are the original Air Cargo News founded 39 years ago in 1975 in New York City, USA.
Edited by Geoffrey Arend, the acknowledged dean of air cargo publishers, we are the go to source for the air cargo industry worldwide.
In-depth and knowledgeable coverage of the air cargo market. No advertorials, no press releases, no dubious awards. Just market savvy.
Responsible for saving the Marine Air Terminal, LaGuardia Airport, New York and Building One, Newark International Airport, New Jersey—historic first-generation aviation buildings.
Only publication ever to be honored by the U.S. Department of Transportation for outstanding contribution to transportation and aviation.
---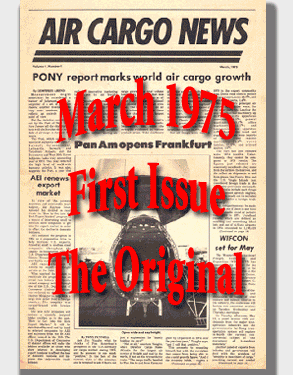 ---
---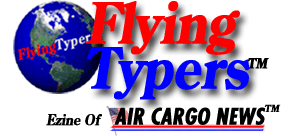 Back Pages

---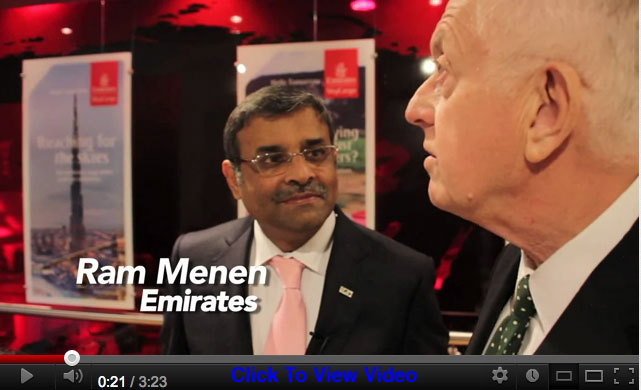 Ram Menen
Senior Vice President
Emirates SkyCargo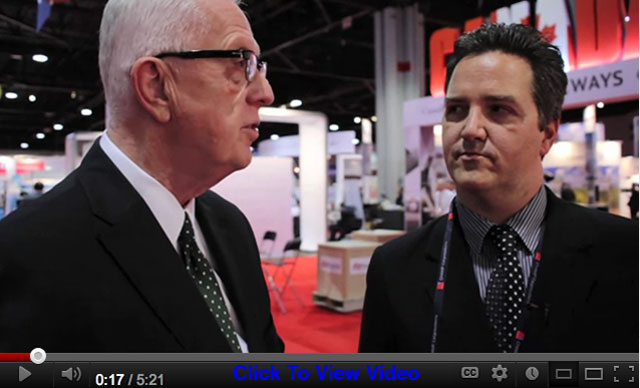 Michael Webber
Webber Air Cargo
Airport Consulting