Vol. 13 No. 99 Tuesday december 9
, 2014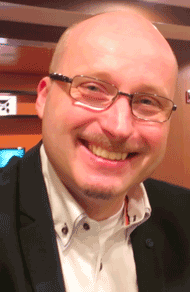 Finnair Readies Big Leap Forward
It was early in the morning last week, just a few days before Finland's Independence Day (December 6th), when we sat with Pasi Nopanen in one of those vest pocket hotels that line Rockaway Boulevard. Like the dashed lines on a map, Rockaway Boulevard's hotels draw the pathway to New York City's John F. Kennedy Airport.
---
Air Rates Up Through Chinese New Year
2015 may be the Year of the Sheep in the Chinese lunar calendar, but the bulls seem to be ruling the air cargo business—December continues with projections of demand driven by ocean slowdown continuing into the first quarter of next year.
Strong air freight demand on key lanes could be sustained into 2015 as U.S. port chaos continues to drive Transpacific demand in the lead up to Chinese New Year in February.
---
---
Some leading international air cargo gateways were at Air Cargo Handling (ACH) Milano this past September.
Here we present Part Three of our exclusive series with a deeper look into the session content at ACH Milano. Part Three will be followed by in-depth analysis of TIACA Seoul held in October, and finally FIATA Istanbul held in November.
---

Dear Geoffrey,
Thank you for bringing the report on the DB Schenker lawsuit, and Bill's always simple and to the point comments.
Honestly, this whole issue is just a big mess and the only winners, if we want to call it that, are the attorneys involved.
---
Vol. 13 No. 98 Friday december 5
, 2014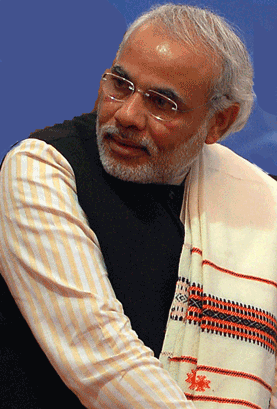 All About India 100 Days & Tomorrow
Narendra Modi's government just celebrated its first 100 days in office. While 100 days is too short for any government to show its performance, ministers from almost every department have not stopped beating their drum and announcing the work they have started.
---
Women In Charge—Hear India Singh
India's air cargo sector would have lost Vandana Singh if the rules from way back in the Nineties permitted young ladies to join the fighter squadrons of the Indian Air Force. Singh's father, Brigadier S. L. Kapur was aware of the ambition of his daughter: to become a fighter pilot. In fact, he tried his utmost to fulfill her dreams, but the rules could not be bent or broken. So, Vandana settled for a career that would take her close to flying fighter jets.
---
Remember the Multimodal International Cargo hub and airport at Nagpur, in the center of India?
Known as the Multi-modal International Hub Airport at Nagpur (MIHAN), the almost forgotten project has been 10 years in the making. No wonder, then, that while campaigning for his Bharatiya Janata Party (BJP) at an election rally some time ago in Nagpur, Prime Minister Narendra Modi declared, "The MIHAN file took 10 years to travel 500 meters—that is the tragedy of MIHAN."
---
---
Even before the dust could settle on the policy guidelines for Air Freight Stations issued by the Indian government, a section of cargo stakeholders have taken it upon themselves to lobby for improved cargo infrastructure.
---
A total of 54 boxes containing Deutsche Bahn's (German Railway) indictment against multiple airline companies stand at the delivery entrance to the regional court in Cologne, Germany, December 1, 2014.
RE: Enough Lawsuits Already
Dear Geoffrey,
It is amazing to me that a forwarder like DB Schenker, which demands the lowest rates and the highest service, wants to get money back from the airlines for fuel charges.
---
Vol. 13 No. 97 Tuesday december 2
, 2014
Enough Lawsuits Already
Yesterday, December 1st at 1pm EST in Germany (our press release stated), Deutsche Bahn was to reveal to the media webinar details of the $2.2 billon lawsuit against 15 airlines, aimed to recover what they deem to be excessive fuel charges levied against their DB Schenker unit during the price-fixing dust up.
---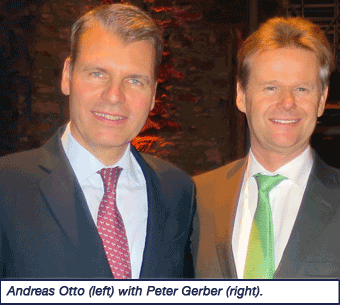 2020 On The Nose
Peter Gerber had barely just landed in the top spot at Lufthansa Cargo when he was called upon to introduce an affectionate goodbye party a couple weeks ago in Wiesbaden for his friend and colleague Andreas Otto, who moved on to the top spot as COO at Austrian Airlines.
---
Recently, as part of a series of excellent if not overlooked presentations at the Air Cargo Handlers Conference in Milan, Oliver Evans, Chief Cargo Officer, Swiss WorldCargo took the podium to present a fresh angle on e-freight.
---
---
The Season . . . Santa Claus arrived at Narita on November 28 after flying aboard Finnair, "The Airline of Santa."
During his stay in Japan (until December 24, at which
---
If you mention the State of Wisconsin what immediately comes to mind—in addition to architect Frank Lloyd Wright's home Taliesin in Spring Green—is the large, longstanding dairy industry.
Actually, every license plate in the state proclaims Wisconsin is "America's Dairyland."
But look again.
---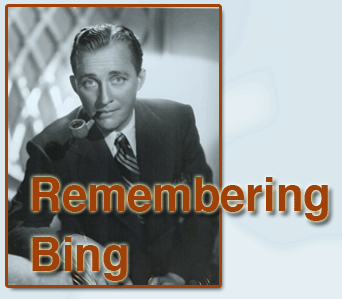 ---
Vol. 13 No. 96 WednesDay November 26
, 2014
Surging Rates As Ocean Roils
Transpacific air freight markets gathered further steam this week as port and hinterland chaos on the U.S. West Coast showed no sign of resolution, according to a survey of leading executives conducted by Flying Typers.
---
Happy Black Friday
Black Friday follows Thanksgiving Day in the United States (the fourth Thursday of November), and it is regarded as the beginning of the Christmas shopping season.
---
---
There's no shortage of IATA press releases. Not surprisingly, these press releases often convey the IATA spin-doctors' perspective on events and trends rather than a mere objective accounting of facts.
While it is IATA's genuine right as an industry association to stand up for what it considers to be the best interest of the air transport industry as a whole, sometimes facts tend to backfire as the spin takes on a life of its own.
---
---
Hi Geoffrey,
When I went to bed last night, I hadn't heard of Cuomo's Stewart Freight move and now, I believe I can extrapolate how it's going to work.
---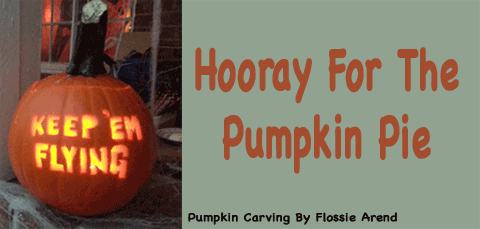 ---
Vol. 13 No. 95 FRIDay November 21
, 2014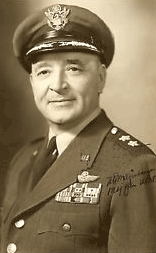 Ups & Downs Of Paracargo
If the dazzling performance of the transport airplane in World War II paved the way to a postwar air cargo industry, it also was the birther of paracargo—cargo delivery by parachute.
---
UA & ANA Joint Is Jumping
United Airlines Cargo and All Nippon Airways Cargo—Star Alliance partners—want a "more efficient and comprehensive trans-Pacific air cargo business network."
So this week ANA filed an application with the MLIT (Japan's Ministry of Land, Infrastructure, Transport, and Tourism) for antitrust immunity to do exactly that.
---
Over 100 industry faithful gathered on Wednesday in Castle Jagdschloss Platte, a hunting lodge perched atop a mountain in beautiful Wiesbaden, Germany, to say thanks, auf wiedersehen, and alles gute to Dr. Andreas Otto, as the long time board member of product & sales at Lufthansa Cargo departed for the post of chief operating officer at Austrian Airlines.
---
---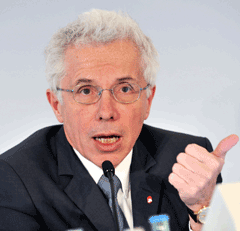 Back in the silent film era, the transportation equivalent of impending doom was depicted in the movie series Perils of Pauline, when a "damsel in distress" was tied to a railroad track as a train approached.
Fast forward to 2014, as Air Berlin (AB) faces its own peril, and this time—despite tons of money and political clout—the airline and its "white knight" and bailout source Etihad Airways may be running out of options.
---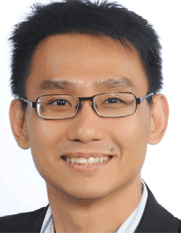 Announcing its quarterly results during the latter third of October, Panalpina reported 4 percent growth in air freight over the first nine months of the year as volumes handled reached 629,800 tons, a result it claimed was "slightly ahead of the market."
Although the Switzerland-based company's gross profit per ton from its air division was down 5 percent at $788, which left gross profits stable, the return to volume expansion provided a much needed fillip during a period of restriction at the Swiss forwarding giant, with air freight growing at a much higher rate than the 2-3 percent the company had predicted after the first quarter.
---
One look at this man tells you he means business.
Last Tuesday Mr Gerald Jung was cooking up and serving mountains of freshly made home-style German potato pancakes inside the Fluggi Restaurant at the InterCity Hotel at Cargo City Süd at Frankfurt Airport.Mr. Potato Pancakes
---
Vol. 13 No. 94 Monday November 17
, 2014
Andreas Otto Has Pizzazz
That's What The Cargo Doctor Has . . .
A farewell party for Dr. Andreas Otto is being held in Wiesbaden on November 19, 2014, as he departs Lufthansa Cargo after having served as board member for product & sales.
Dr. Otto has moved to the post of new Chief Commercial Officer of Austrian Airlines.
---
Ports On Ice Move Air Prospects Up
So intractable are the problems now causing congestion at U.S. West Coast ports that demand for air freight could be boosted not just through Thanksgiving and Christmas, but also well into 2015.
---
Aircraft outfitted with special equipment are not as unusual as they seem. Air Force One, the U.S. President's personal aircraft, is perhaps the best example; airlines such as Etihad (EY), Emirates (EK), and Qatar (QR) have taken "first class travel" to new standards with showers and whole suites integrated into the first-class sections of their A380 aircraft.
---
---
---
Vol. 13 No. 93 Thursday November 13
, 2014
New FedEx COO Recaps Pacific Stanza
In a final interview conducted before yesterday's announcement of his promotion from his current role as president of FedEx Express Asia Pacific to company chief operating officer, David L. Cunningham, Jr., explained to FlyingTypers his view of the company's APAC strategy…
---
Hapag-Lloyd Looking Better
Hapag-Lloyd looks ahead says there is new strength from the planned combination with CSAV, pointing to positive operating result in the third quarter
Transport volume increased by around 6% / Average freight rate down 4.9%.
---
Shippers and forwarders are now turning to air freight options to avoid lengthy delays at U.S. west coast ports. Indeed, some logistics executives believe the ocean capacity crunch could see the Transpacific air freight peak season continue through the first quarter of next year.
---
The place began its life as a crew hotel for the pilots of the Berlin Airlift.
Frankfurt International Airport's InterCity Hotel, located in Cargo City Süd, is a compact place steeped in character, with every corner echoing a time long since gone.
Of course the hotel is completely updated, but it still retains a rich history that sets it apart from other local stays.
---
---
Vol. 13 No. 92 MOnday November 10
, 2014
JFK Cargo Should Stay At Idlewild
There is a plan being floated by New York State to move all air cargo action from JFK International Airport (located in the Borough of Queens, at a place once called Idlewild), to a sleepy upstate country location called Stewart International Airport, 60 miles north of Gotham.
---
Perfect Storm Drives Medium Cool
What was a trickle of press releases from forwarders and logistics companies announcing new cool chain logistics services or the opening of sophisticated temperature control centers (often located at airports) has turned into a deluge this year—and with good reason. The strategy behind these investments is based on the identification of a perfect storm, which is now propelling demand for the safe transport of temperature sensitive products.
---
For someone who was literally pushed in to the air cargo industry, Padma Handa has no regrets. In fact, she comes across as one who joined the industry yesterday. Ever eager to learn how the industry functions, she took on the mantle of director, Sunrise Freight Forwarders, and decided that the only way she could progress would be to become proactive. Today, after more than half-a-dozen years—"I joined in 2006"—she is not only well aware of the challenges forwarders face in India, but also knows how best to tackle them.
---
The first Eastern Airlines B737 ex Kenya Air "Spirit of Eddie Rickenbacker" rolls out of a paint shop at Shannon.
It will be N276EA later.
---
---
You don't have to dig very deep to discover that what seems brand-new is in reality a rather old idea. After all, didn't Shakespeare making a living refashioning well-worn tales?
The great USA magazine Popular Science dials back the clock 75 years in its current issue, to November 1939, when it published an artist rendering for a 200-story 'Airport Skyscraper' dubbed "Aerotropolis" for Midtown Manhattan in New York City.
---
Vol. 13 No. 91 Wednesday November 5
, 2014
Shut Down JFK Airport Cargo?
Will JFK International Airport, New York—the airport that pioneered the 747 freighter in 1972, when LH connected FRA with an automated plug-in building at the airport—shut down cargo in favor of the perennially underused Stewart Airport, located 45 miles north of New York? Not such a great idea, says Brandon Fried, executive director, AirForwarders Association.
---
What's this? Could the upward run on air cargo markets be continuing, and is IATA's bullish line on the market going to last more than a solitary quarter? Well, yes and no.
---
Swiss WorldCargo has a new app that enables customers worldwide to access interactive services from a smartphone or tablet. A freebee from both the App
---
---

FlyingTypers has learned that despite India's Directorate General of Civil Aviation (DGCA) ban on civilian drones, Amazon India continues to advance its case to implement a Prime Air drone project for package deliveries within the 2.26 kg weight in Mumbai and Bengaluru.
---
We're happy to report our son Ralph Arend's first directorial turn, the indie film Worst Friends, debuted in select theaters today and is also available on video from Amazon, iTunes, and elsewhere.
Movie Critic Travis Baker raves:
---
Vol. 13 No. 90 Friday October 31
, 2014
Post FIATA Turkish Adds Up
Now that the annual FIATA gathering is history, VP of Cargo Sales & Marketing at Turkish Airlines Halit Anlatan reviews the Istanbul event in terms of takeaway and the message his team projected to an overflow event.
---
Viewpoint—A Gap In The Agenda?
For the air cargo industry, October was the month of the mega conference.
TIACA in Incheon and FIATA in Istanbul clearly represent two of our most prestigious forums. They bring together carriers, shippers,
---
---
Alexis von Hoensbroech Tops Lufthansa
---

The FIATA World Congress in Istanbul was a special event.
At the end of the five-day encounter, we departed the FIATA Congress convinced that this is one organization with its eyes on the prize.
Here are a few highlights . . .
---
We love that WWPC, the WorldWide Partnership CargoLink Network, with some 678 members strong, helped carry FIATA week a bit farther, holding one of their twice-yearly gatherings at a lovely resort in Antalya, Turkey, from October 19-24.
---
Vol. 13 No. 89 Monday October 27
, 2014
True Confessions—Jan Krems
Crossover To New Challenges


Several years ago, in the barroom of a Las Vegas hotel where an air cargo industry convention was being held, a lusty debate took on the proportions of a high-decibel shouting match. The subject in shrill dispute: has the air cargo industry achieved a solid state of maturity? The question rocked the barroom.
---
We Love Jenni
Every year for the past half decade, we have spent a few days with the folks from EMO Trans at their annual meeting.
EMO brings their company leaders, team, and partners from around the world to places like Lisbon and San Juan.
---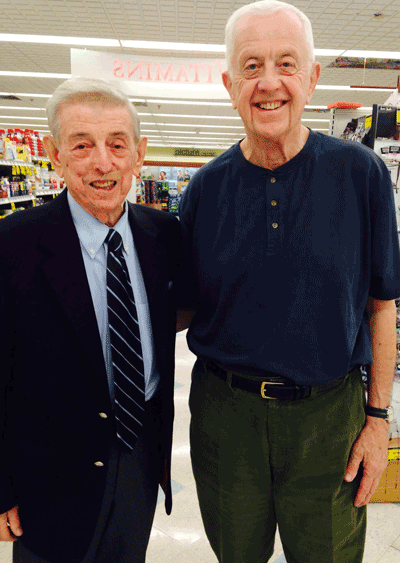 Sweet Lou
I ran into an old friend the other day and we talked about all the people we knew, some now sadly having departed this dimension.
We touched upon a time when I had contemplated a sports career and was involved for some years with the New York Nets, a basketball team now known as The Brooklyn Nets.
---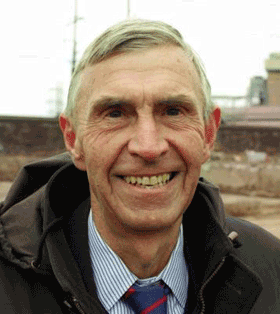 Roy called his company Boe Jests. His wrap skirt, and a hefty push from our location in a boutique wholesale building at 550 Seventh Avenue, in the heart of the old New York City "schmatta" business, made Roy a multi millionaire when he sold the company to ladies hosiery manufacturer, Van Raalte.
---
Vol. 13 No. 88 Tuesday October 21
, 2014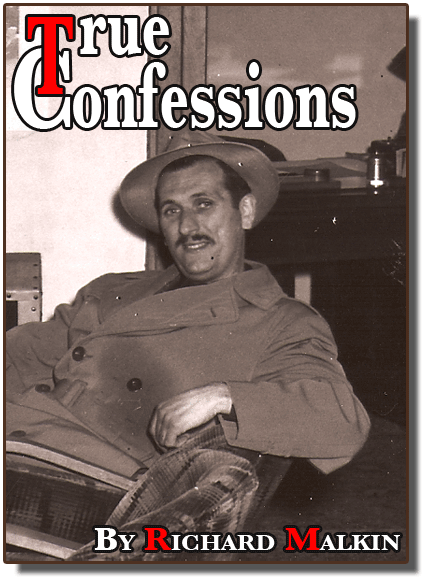 True Confessions—Richard Malkin
The ultimate in out-of-the-ordinary, air cargo think pieces return, as air cargo's first and most honored journalist Richard Malkin launches a series of interviews with past and present air cargo industry leaders.
---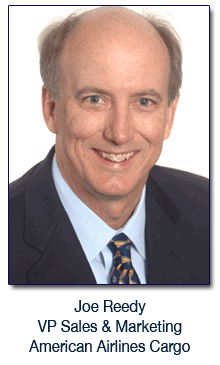 "Yesterday was truly an historic day for American Airlines Cargo.
"Our teams have worked long hours to ensure a smooth transition without impacting our ongoing business.
"I've never been more proud of our entire organization. We are ready to operate as one entity.

---
AFKLMP Winter Tails
AF/KL/MP Cargo begins its winter schedule October 26th, with a strong focus on Main Deck uplift from the Americas and Asia.
---
---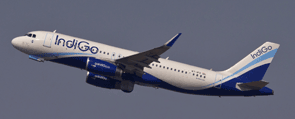 IndiGo Makes History
IndiGo Airlines Blockbuster . . . An A320 takes off from the Indira Gandhi International Airport in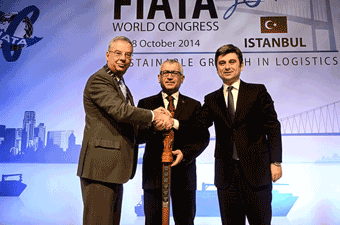 Picture Right—at the official opening ceremony Turget Erkeskin, (right) President Utikad (Association of International Forwarding and Logistics Service Providers in Turkey) greets FIATA President Francesco Parisi (left).
---
---
Apropos of this harvest time of year, when crops and provisions and thoughts turn to the long, cold winter ahead, Delta Cargo rolled up its collective sleeves and helped build a "Harvest Home." Part of a Habitat for Humanity build effort in Seattle, Washington, the project was completed just last Friday.
---
---
Vol. 13 No. 87 Thursday October 16
, 2014
Next Monday Tells American Airlines Cargo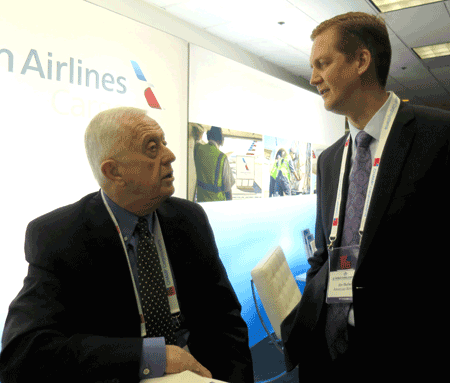 Ask President of American Airlines Cargo "Big" Jim Butler what's up for Monday, October 20th, and he will tell you point blank that it is "really a historic day for American Airlines Cargo, as we will finally present one combined network between American Airlines and US Airways to our customers."
---
Although sales have flattened out for the product, Apple's two new iPads—brought to market today—renew the familiar "need for
---

"At Swiss WorldCargo, we constantly strive to maintain the best possible standards and processes worldwide, to ensure consistently high quality," says Urs Stulz, the old cargo pro who also happens to be vice president and head of Central Services, as Swiss launched a new eBooking platform.
---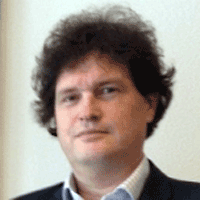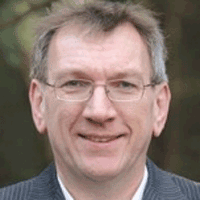 As FIATA meets in Istanbul this week, past interplay between shippers and their immediate partners—the forwarders—earlier last month at the 6th Annual Cargo Handling Conference (ACH) fits in nicely with the conversation stream of the moment.
Vice President Air Product EMENA at UTi Tjalling Boonstra (left) and Director of Special Programs, Air Cargo Netherlands Ferry van der Ent (right) spoke at ACH under the heading of Areas for Improvement, the forwarder/shipper view.
---
---
(Seoul Exclusive)—A lot has been written in recent weeks about the ACF 2014 exhibition and conference in Seoul with most of it being focused on the poor exhibitor attendance that will undoubtedly leave TIACA in a huge financial lurch.
---
Every day since December 7, 1941, "Taps" is played at Pearl Harbor, Hawaii. Pearl Harbor. As LAX Flight Path readies its annual salute, veterans from all over the USA will gather at the World War II Valor In The Pacific National Monument in December to remember the 74th anniversary of the Japanese surprise attack.
---
Vol. 13 No. 86 Wednesday October 15
, 2014
FIATA Forwards Istanbul Week
Want to get a forwarder really mad?
It depends on who is telling the joke (and to whom), but it goes something like this:
"Everyone seems to know what the world's oldest profession is, but can you guess the second oldest?"
Well, to hear FIATA tell it, the time is long past for forwarders to get some respect.
---
"High flexibility, strong customer orientation, and top quality also paid off in the third quarter of the year.
"Lufthansa Cargo remains on track despite a challenging market environment," said Chairman of the Executive Board and CEO Peter Gerber.
---
Now that Summer 2014 has receded in the rearview mirror, CEO of super GSSA ATC Aviation Ingo Zimmer has just returned from taking the show on the road to TIACA Incheon last week. The autumn season is beginning, and the company he guided to greatness continues to celebrate its 25th anniversary in 2014, which also marks a banner business year for ATC.
---
---
People and companies supporting charities through events are nothing new in our business.
In fact, air cargo is known throughout the world for its generous participation, answering the call in emergencies, raising money for those in need, and otherwise always extending a helping hand.
---
Thirty-seven years ago yesterday, Bing Crosby holed out for an 85 on a golf course near Madrid, Spain. After he and his partner collected their $10 winnings, on his walk to the clubhouse, a massive heart attack suddenly silenced the Voice That Invented American Popular Music.
---
Vol. 13 No. 85 saturday October 11
, 2014
TIACA Faces Bleak Winter
Now that the lights were out, the bags were packed, and everyone was making their way home from the 27th TIACA ACF in Seoul, there is one takeaway for the cargo community to consider, and it involves the bleak winter ahead for the venerable air cargo organization.
---
---
People often comment about the pictures we publish in FlyingTypers and yes, more than 80 percent of our pictures are originals, not pick-ups from other sources.
---
Vol. 13 No. 84 Wednesday October 8
, 2014
Herculight S Lifts United
At ACF this week United Cargo announced it will replace every LD3 in its vast collection of cans with 8,500 new Herculight S containers.
---
---
U.S. Transportation Safety Administration Administrator John Pistole travels the world over extolling the programs TSA has installed and continues to create to insure passenger and cargo safety in all modes and disciplines of transportation.
---
---

Managers at Incheon's airport authority are offering a hearty Korean welcome as the host of the 27th ACF.
Asked what they hoped to achieve, airport managers told FlyingTypers:
---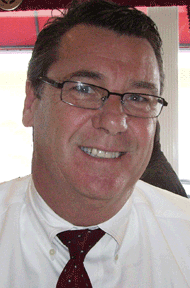 "The Delta team, along with our SkyTeam Cargo colleagues, is well represented at the ACF in Seoul," reports Ray Curtis, Vice President-Cargo Commercial, Delta Cargo.
---
Nabil Sultan, DSVP, Emirates SkyCargo says, "There is good representation of industry players as well as airport authorities, mainly from Asia Pacific, Europe and the U.S.
---
Spotted looking over the Demilitarized Zone (DMZ) between North and South Korea, which has existed since 1953, some attendees of the ACF— including Jan "Wild Thing" Meurer (left)—took the short 55 km hop up from Seoul to view the area where North and South Koreans face off against each other at the world's most heavily fortified border crossing.
---
Vol. 13 No. 83 Monday October 6
, 2014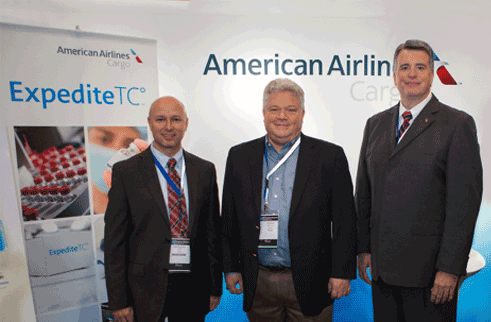 Boston Puts Cold Chain
On Ice
L to R: Kris Hembree, UTI, Jim Bacon, Grifols, Inc.,Tom Grubb, American Airlines Cargo.
In case you missed it, last week included one of the more important conferences this year in air cargo: the IQPC GDP and Temperature Management Logistics Global Forum, held September 29-October 03, 2014, at the John B. Hynes Veterans Memorial Convention Center in Boston, Massachusetts.
---
Ask anybody from SkyTeam Cargo and Garuda International Airlines Cargo what ACF means to them, and the quick answer would have to be for this week at least, almost everything.
---
Flying Typers caught up with TIACA Secretary General Doug Brittin as the 27th International Air Cargo Forum and Exhibition takes off this week in Seoul, South Korea, October 7-9.
Mr. Britton was bullish about air markets and regarding delegates' experiences at ACF 2014.
---
---

Expansion into the Asia Pacific is just one of a number of reasons why global logistics provider Aramex is exhibiting at ACF 2014, according to Chief Freight Officer Safwan Tannir.

---
Vol. 13 No. 82 THURsday October 2
, 2014
Moving Cargo By The Numbers
East-West air freight rates nudged up in August and remain far ahead of last year, with new product launches from major electronics manufacturers expected to keep the market buoyant through most of the fourth quarter.
---
FlyingTypers' last issue pointed out TIACA's struggle to attract exhibitors, even from companies with representatives on the organization's board of directors. In the interest of balance, we spoke to some of the companies that are supporting this year's show. First up: Brussels Airport Company
---
A veteran in the air cargo business, Nomita Kothari has seen it all, loading and unloading cargo in the blistering heat and pouring rain of Mumbai. Today, with more than 20-odd years of experience in the industry, she wants to continue having fun in the air cargo business.
---
---
An artist wearing a mask of demon king Ravana waits to perform at Ramlila, a dramatic folk
---

Incheon Airport is a nice, rather new place; aside from a standard travel experience, visitors can enjoy an in-depth look into Korean life and History Alive At ICN

---
A Palestinian man is seen during the preparation for the holiday of Eid al-Adha, or Feast of Sacrifice, in the neighborhood Shuja'iya.
---
Vol. 13 No. 81 Tuesday September 30
, 2014
To Be Or Not To Be—TIACA 2014
"To be, or not to be..." is the opening phrase of a soliloquy in the "Nunnery Scene" of William Shakespeare's Hamlet, in which Prince Hamlet contemplates death and suicide.
He bemoans the pains and unfairness of life—but acknowledges the alternative might be still worse.
---
President and CEO of Atlas Air Worldwide Holdings (AAWH) William Flynn is a very smart guy.
---
One recent report from HSBC offers great insight into the shift of manufacturing away from China's southern coastal regions. Authored by economist Jing Li, it details how, after decades of coastal regions dominating China's export-led economic transformation, per capita incomes in coastal provinces are now double those inland, while coastal wages and land costs are also often more expensive.
---
"This was an important step toward strengthening our intercontinental network and being able to work even more closely with our customers in these promising growth markets," said COO Air & Sea Logistics Thomas Reuter.
---
---
China Eastern Airlines gets first Boeing 777-300ER of 20 on order.
---
Vol. 13 No. 80 THursday September 25
, 2014
---
Is Apple block booking air freight capacity ex-Asia to hinder rivals?
New electronics launches are giving the air freight industry a welcome seasonal bump out of key manufacturing centers in Asia.
---
"A vital element in United Cargo's new customer approach is to be easier to do business with," said Marilyn Rix, United Cargo sales manager, UK and Ireland.
---
---
Saudia Cargo has appointed ECS Globe Air Cargo India Pvt. Ltd as its sole General Sales and Services Agent in India, effective September 16, 2014.
---
"American Airlines is without a doubt one of the community partners that has had the greatest impact on our local economy.
---
Tuesday evening September 16, the classic Manhattan townhouse that now serves as home to the Austrian Consulate in America was filled with well-wishers—including all the big names in the USA travel press—as Nils Haupt, long-serving head of corporate communications at Lufthansa Cargo, ended a short two-
---
The first Air Force One, a beautiful Lockheed Constellation that served President Eisenhower, sits unwanted and alone,
---
Vol. 13 No. 79 TuEsday September 23
, 2014
Schenkerfest 2014
In the next few years Chinese imports and exports by air freight will reach equilibrium, enabling airlines, forwarders, and integrators to optimize capacity usage on major trade lanes, according to one of the world's most experienced China watchers.
---
---
Peak Less Sales Days
FedEx has predicted a record holiday season and reported better-than-expected quarterly results, UPS announced this week that it would hire up to 95,000 seasonal workers for this holiday season—nearly double the 55,000 it hired last year—and the surge in online shopping has struck the world, largely driven by iPhone madness.

Lufthansa Swipes Cargo
A "lightweight" is a term used to describe someone who may not be up to a task, but in 2014 "lightweighting" is serious business to the airlines.
---
Air France-KLM-Martinair Cargo and va-Q-tec Ltd. signed a agreement that enables forwarders and shippers to rent va-Q-tec containers directly through Air France-KLM-Martinair Cargo and return containers at 80 airports worldwide.
---
Dear Geoffrey,
Once again I feel I must write to highlight an erroneous item you have published with regards to IATA activity. In your Sept 18th issue you state under the headline "e-Ruckus as IATA vs FIATA" the following;
---
When you think of Germany, what comes to mind?
Neuschwanstein Castle, probably, the annual Richard Wagner Festival in Bayreuth, and meticulously maintained buildings representing a rich and varied history.
---
Vol. 13 No. 78 THursday September 18
, 2014
e-Ruckus As FIATA vs IATA
While relations between IATA and FIATA have been strained for over a decade, tensions may have once again reached their boiling point.
Case in point: IATA's recent effort towards pushing not just the idea, but also the implementation of e-freight. A closer look reveals that IATA has apparently failed to get one of their most important stakeholders properly on board the e-freight bandwagon:
---
---
---
---
Christmas Uplifts UPS
In 2013 UPS said "I'm sorry" more times than it cares to remember, as the standard last minute Christmas rush sparked by internet sales caught the company short. They are vowing 2014 will be different.
---
Visiting Germany for business or pleasure certainly offers rich and varied memories, including the places where history was made.
Daily, giant lorries and automobile operators find the wide, flat, and even aspect of the Autobahn super highway (if not the speed associated with demand) quite useful in moving from point to point throughout the country and onto the EU.
---
Vol. 13 No. 77 Tuesday September 16
, 2014
Peak Into iPhone
With September "peak season" yet to materialize for many, here comes some exciting new iPhone products, and with them the hope that last week's Apple introductions will provide a jump-start to air cargo demand.
---
Delta Cargo Women In Charge
We sat down with three women executives to catch up on the Delta flight plan as part of FlyingTypers' exclusive and recurring Women in Air Cargo series.
---
Cargo Tops Ay
The way it ought to be.
The really good news is Juha Järvinen will remain as Managing Director of Finnair Cargo.
Järvinen has been named Chief Commercial Officer at Finnair, an airline that represents the standard of the business.
---
---
Orange Is The New Benefit
After the welter of upbeat air cargo assessments and stats that have been pouring forth from Asia in recent months, Peter Orange, Regional Manager, Freight Sales, for the Asia Pacific and Indian Subcontinent at leading logistics player GAC, is rather more sanguine on the forward outlook for the rest of this year.
---
"Eggheads have more fun because smart is the new hip!" reads the headline.
"There's so much to be said for living a life of the mind.
---
Vol. 13 No. 76 Thursday September 11
, 2014
A Job For Superman
Never one to back down from tough challenges, Dr. Andreas Otto, Board member for Product & Market development, who has also served in several critical roles at Lufthansa Cargo for the past 14 years, moves from Frankfurt to shoulder the COO job at Vienna-based Austrian Airlines.
---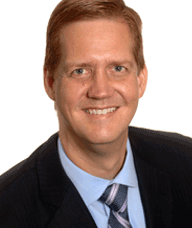 American Cargo The One & Only
President of American Airlines Cargo Jim Butler is in the news, declaring:
"On Monday, October 20, 2014, AA becomes one cargo organization, transitioning to a single air waybill using the American Airlines prefix 001.
---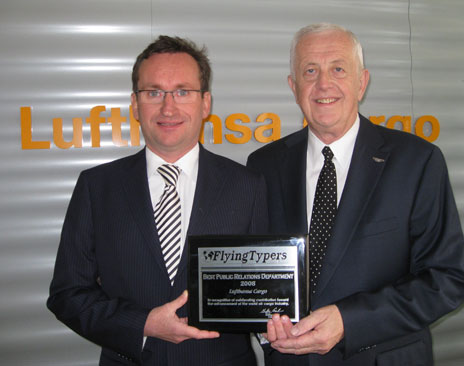 Haupt To Hapag
One of the all-time greats working in public relations and the world of air cargo is Nils Haupt of Lufthansa. Nils departed Frankfurt am Main a few years ago to come to America and carry on similar duties on the passenger side of the airline, working from the Hempstead Turnpike offices in East Meadow, New York. We've just learned that Nils will depart the airline business on September 21.
---
The Tribute in Light rises behind the Brooklyn Bridge and buildings adjacent to the World Trade Center complex late Wednesday, Sept. 10, 2014, in New York. The tribute, an art installation of 88 searchlights aimed skyward in two columns, is an annual remembrance of the September 11, 2001, attacks that destroyed the twin towers after 19 men hijacked four fuel-loaded commercial airplanes bound for west coast destinations.
---
Dynasty Of Mooncake
This Monday marked the beginning of a holiday for many in China, as the Mid-Autumn Festival, also known as the Mooncake Festival or Lantern Festival, closed many businesses to celebrate a family-driven tradition. One of the most important festivals of the year for Chinese people around the world, the Mooncake Festival dates back over 3,500 years.
---
---
Vol. 13 No. 75 Monday September 8
, 2014
Shipping Air Bags Changes 2015
Regulatory changes effective January 1st, 2015 may find automotive shippers unprepared. The roads in North America as well as Western Europe have never been safer than now. In Germany, the number of traffic-related deaths peaked in 1970 with 19,193 casualties, steadily declining to 3,340 in 2013.
---
Word Up—Bill Boesch
During my 50 years in the air cargo logistics industry I have learned one thing: the air cargo industry is like one of those super rubber balls that defy the laws of physics. When it falls, it bounces up higher than it was before. And those downturns follow Darwin's theory of survival of the fittest. The best run companies survive and help to restore an even stronger industry.
---
Saphir Better Training
The 3rd Maritime Logistics Training Course, held October 15-16, 2014, in South Florida is not to be missed!
"This workshop will again provide great insights into international logistics in a small group setting (maximum of 25 attendees) to allow for active discussions and Q&A between all participants," said old cargo pro and teacher extraordinaire, "Professor" Albert Saphir.
---
As landlords, airport operators are sometimes faced with tenants not paying the rent on time for offices and warehouses, just like in the outside world and maybe even on the street where you live.
---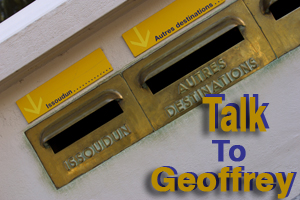 RE: Floored TIACA Clips Its Wings
Mr. Geoffrey,
I have been following your newsletters and coverage of TIACA's ACF 2014. I would like to share one opinion of mine about ACF 2014.
---
Vol. 13 No. 74 Thursday September 4
, 2014
Joint Is Jumping For ANA & Lufthansa
Just as the MD-11 painted WOW seems to have exited the skies forever, here comes word of a new air cargo alliance between Lufthansa and a Japanese carrier.
---
Where Green Cargo Takes Hold
Energy efficiency and cost savings are topics that pique the interest of air cargo terminal operators worldwide, as modern cargo-handling equipment and storage systems—however efficient—are still dependent on utilizing conventional electricity-generating sources.
---
News Briefs
Bardarbunga Sits On Its Ash
---
---
Thinks The World Of Dubai World Central
Al Maktoum International Airport, (Dubai World Central [DWC]) that large bit of real estate that is also home to Emirates SkyCargo freighters, recently sent Paolo Serra, VP, DWC Business Park to Delhi as part of a "Showcase Dubai" initiative.
---
Quotable First Six of 2014-Part 1V
Linda Is Top Notch—May 6, 2014
FlyingTypers' spoke to Linda Dreffein, Managing Director Cargo Sales at American Airlines Cargo as part of an attempt to shine a light on the people who propel our business.
---
Vol. 13 No. 73 Tuesday September 2
, 2014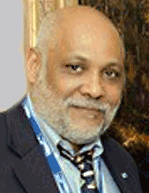 Ebola Impacts Transport
"Folks are not paying attention to the dangers of Ebola," Issa Baluch said last week when we met up in Boston.
"News reports state that more than 1,500 people have died from the Ebola virus in West Africa."
---
Peak Season Back In Primetime
Cold War Conservative Prime Minister of Great Britain (1957-63) Harold Macmillan delivered a speech, which became known as "Winds of Change," to the South Africa Parliament on February 3,1960.
---
News Briefs
A-350 At Fraport
JAL Orders Mitsubishi MRJ regional jet planes
---
Last week, IATA announced that Brussels Airport "has become the first European shipping hub to adopt a cold-chain certification program for pharmaceutical cargo" which IATA claims to "go beyond GDP requirements."
GDP, for those not familiar with the term, means "good distribution practice."
---
Drones Lifting All Cargo Innovation
Google was born in the mining part of California, so it makes sense that it has a large, visible operation on Main Street, smack dab in the middle of Cambridge, Massachusetts.
There's gold in the daily street life, as an endless parade of eager, smart, and well-to-do young people attend Harvard and Massachusetts Institute of Technology (MIT), where the yearly cost of gaining an education can top $60,000.
---
---
DON'T BE CONFUSED
OR
MISLED
We are the original Air Cargo News founded 39 years ago in 1975 in New York City, USA.
Edited by Geoffrey Arend, the acknowledged dean of air cargo publishers, we are the go to source for the air cargo industry worldwide.
In-depth and knowledgeable coverage of the air cargo market. No advertorials, no press releases, no dubious awards. Just market savvy.
Responsible for saving the Marine Air Terminal, LaGuardia Airport, New York and Building One, Newark International Airport, New Jersey—historic first-generation aviation buildings.
Only publication ever to be honored by the U.S. Department of Transportation for outstanding contribution to transportation and aviation.
---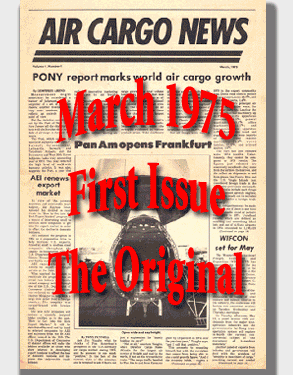 ---
---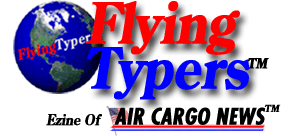 Back Pages

---
---
---
---
---
---
---
---
---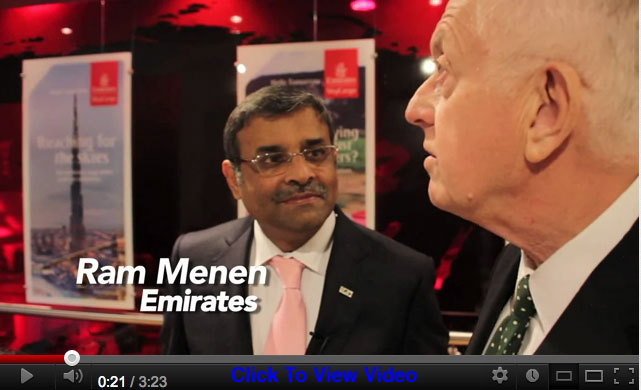 Ram Menen
Senior Vice President
Emirates SkyCargo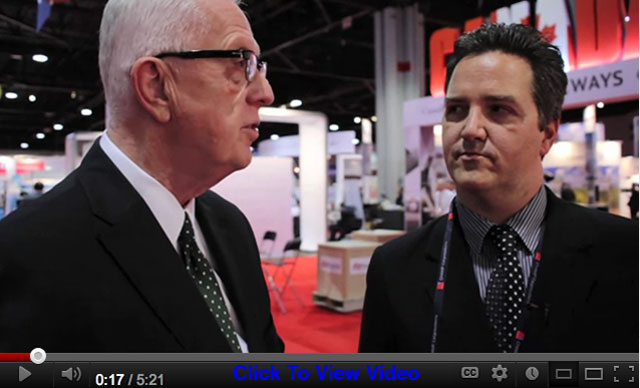 Michael Webber
Webber Air Cargo
Airport Consulting