Vol. 13 No. 23
Monday March 10, 2014
Something In The Air At United Cargo
"There's a new spirit of optimism and a momentum toward innovation within the United Cargo team – and our customers are sensing this as well," said Robbie Anderson, President-United Cargo as Air Cargo Symposium in Los Angeles takes off this week.
"This is an offshoot of many positive developments in the new year and a number of enhancements that are either in planning or in place.

---
---

On April 17, 1973, fourteen French Dassault Falcon planes took off from Memphis International Airport and delivered 186 packages to twenty-five U.S. cities along the east coast.
Those first flights not only marked the beginning of FedEx Express, but also the start of the express industry as a whole.

---
With the deadline for compliance with new European security requirements looming, FlyingTypers has teamed up with FIATA's David Fielder, Chairman of the FIATA's Advisory Body on Security Matters, to help explain to forwarders exactly what they need to understand before ACC3 enters into force on July 1.
---



"Africa is a key growth region for Emirates SkyCargo and the additional capacity and frequency of a scheduled freighter service will create new opportunities for businesses in Tunisia and Cote D'Ivoire," said Nabil Sultan, Emirates Divisional Senior Vice President, Cargo as scheduled weekly (Mondays) B777F begins service
---
Vol. 13 No. 22
Wednesday March 5, 2014
---
Has Air Freight Finally Crossed The Rubicon?
As full year data for 2013 is released, it is becoming ever clearer that global air freight markets swung upwards in the final quarter. Analysts forecast more of the same in the months ahead, although as previously explained in FlyingTypers, expect a skewing of the figures in January and February due to the moveable feast (more like famine from an air cargo perspective!) that is Chinese New Year.

---
Milan Malpensa Airport was added to the Lufthansa Cargo freighter network March 5 with twice weekly services via MD-11 freighters and newly delivered Boeing 777Fs.
Milano now also serves as stopover for Lufthansa Cargo flights returning to Frankfurt from Cairo.
---
"Control Tower" is something new from United Cargo that Peggy Guse, Cargo Director of Sales Strategy, Marketing and Customer Service, says will greatly enhance the planning and management of temperature-sensitive cargo shipped via their TempControl service.
---
Today's international trade demands the traded goods arrive just in time—safely, securely, in an increasingly sustainable manner and, more than ever, at reasonable costs.
Economic factors are not just keywords; they set the new "norm" throughout the logistics industry.
---
Vol. 13 No. 21
Monday March 3, 2014
Berlin A Bowl Of Cherries
While most of air cargo that attends events were networking and thinking big thoughts at Air Cargo India in Mumbai, Fruit Logistica in Berlin was doing business like crazy, setting records for innovation and attendance by more than 60,000 as the top transportation and commodity event in Europe in 2014.
---
Issan Waiting In The Wings—Women In Charge
(Thailand Exclusive)—When thinking about Thailand, most people inside and outside the industry focus upon Bangkok—Khrung Thep, the city of Angels. Some may even recall the Golden Triangle-cum-hill tribal area of Chiang Mai, or the holiday destinations Pattaya or Phuket.

---
Here are two opinions on FlyingTypers coverage this week, "Voices From UPS Flight 1354."
Since in many ways we are a family, FlyingTypers people follow familiar patterns, including occasionally disagreeing.
You too are invited to join us.
What do you think?
---
Geoffrey,
All too often we forget the people and companies that set the foundation for the growth and success of air cargo.
Letting the Seaboard sign fall into disrepair is an indication of this. I, for one, will gladly send the NY Port Authority the money to fix the sign. It is just that we all need to respect the people and companies that have preceded us.
---
Vol. 13 No. 20
Wednesday February 26, 2014
Voices From UPS Flight 1354
UPS Airlines Flight 1354 was a scheduled cargo flight from Louisville International Airport to Birmingham–Shuttlesworth International Airport.
On August 14, 2013, the aircraft flying this route—a UPS Airlines Airbus A300-600F—crashed and burst into flames short of the runway on approach to Birmingham–Shuttlesworth International Airport in the US state of Alabama.
---
International Women's Month is celebrated around the world during the month of March.
The theme for International Women's Day on March 8th is "Inspiring Change."
---
Qantas could slash as many as 3,000 jobs in a plan to strip $2 billion in costs. Tomorrow it will reveal half-year results, which could be as much as $300 million according to statements issued by the airline last December.
---
Singapore Changi Airport has again extended a range of financial incentives as part of its decade long drive to try and boost its cargo throughput and hold on to its existing business.
---
---
Vol. 13 No. 18 BullDog Edition
Tuesday February 18, 2014
Prosecutors Raid Lufthansa Frankfurt
The words from a Lufthansa Cargo spokesman to FlyingTypers were terse:
"During the course of investigations by the prosecutor's office against, among others, an employee of Lufthansa Cargo, various company offices were searched today at the Frankfurt base.
---
Bill Gottlieb, (left) Honorable Member of the Board of FIATA and Thomas Sim, (right) Chairman of the FIATA Advisory Body Vocational Training, approach 2014 with a full agenda and some exciting news as the ICAO/FIATA Dangerous Goods by Air Training Program has seen tremendous developments since its inception two years ago.
---
Vol. 13 No. 16
Friday February 14, 2014
Delta Hearts Days Night—Profit Sharing Valentine
Tony Charaf is an optimist.
When the Delta Airlines Senior Vice President and Chief Cargo Officer speaks, it doesn't matter what the current situation is—you get the clear sense that he is both in the moment but also able to look ahead, weighing options and never allowing things to get out of hand.
---
Recent announcement that Carsten Spohr has been named as Chief Executive Officer of Lufthansa brought to mind an interview we conducted with him in Leipzig a few years back, as the company Aerologic (the cooperation between Lufthansa Cargo and DHL) was launched.
---

Themes Like Old Times . . . Nabil Sultan, Emirates Divisional Senior Vice
President, Cargo, center left with Pradeep Kumar, Emirates Senior Vice President Cargo Revenue Optimization and Systems (holding award) and a great cross section of the Emirates SkyCargo team received 'International Cargo Airline of the Year' at Air Cargo India 2014 last week in Mumbai.
---
---

Shirley Temple, who died Tuesday at age 85, was once a gigantic child movie star who later became an American icon and a US Ambassador to Czechoslovakia in 1990.
In 2014 she may be best known as a favorite drink of the fast class, who belly up for a sweet Shirley Temple, little umbrellas in the drink and all.
---
Vol. 13 No. 15
Monday February 10, 2014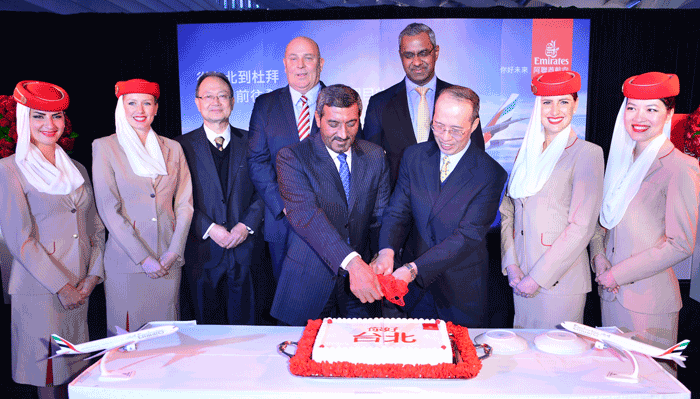 Emirates Launches Daily Taipei Service
Takes The Cake . . . Emirates launches daily B777-300ER services from Dubai to Taipei Monday.
In the picture (L) Edwin Lau, Emirates Vice President Hong Kong & Taiwan; Barry Brown, Emirates Divisional Senior Vice President, Commercial Operations East; His Highness Sheikh Ahmed bin Saeed Al-Maktoum, Chairman and Chief Executive, Emirates Airline & Group; Nabil Sultan, Emirates' Divisional Senior Vice President, Cargo and Mr Yin Chen-Pong, Chairman of Taipei Taoyuan Airport Authority.
---
The 2014 edition of Air Cargo India last week in Mumbai may be recalled as the event where the Air Cargo Agents Association (ACAAI)—the body representing the air cargo agents in the country—stood its ground. ACAAI did not back down and actually took off the gloves, engaging in a verbal fist fight with IATA and some others, including TIACA and even a well-known industry icon.
"Freight Forwarder Perspective In Indian Scenario" only lasted one hour and forty five minutes, presented just before lunch last Wednesday, February 5.
---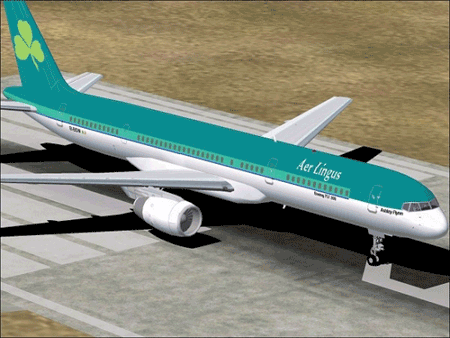 "A welcome addition to our freight capacity between Ireland and Boston," said Peter O'Neill, Director of Cargo, as Aer Lingus launched its inaugural Boeing B757 service from Shannon to Boston.
---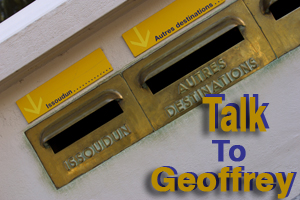 Dear Geoffrey,
Just wanted to comment on Air Cargo News/FlyingTypers.
I have been reading your media throughout the years with always great interest.
---
'
A $400USD camera with the ability to take fisheye, wide angle images and video makes this view fun and fantastic.
---
Vol. 13 No. 14
Friday February 7, 2014
---
The mannered manager of the English band whose name few had previously heard had a message for all those present in the conference room at JFK's International Arrivals Building (IAB, now Terminal 4). Speaking to mostly seasoned representatives of Pan American Airways, the Port Authority, and the New York Police Department, Brian Epstein could not have found an audience less likely to believe that they were weeks from experiencing a crowd unlike anything they had seen before.
---
Vol. 13 No. 13
Wednesday February 5, 2014
---

wherever you are, as Chinese Lunar New Year, the "Year of the Horse" begins in China and is celebrated around the world.
As you read this, many in Taiwan and Hong Kong have reopened for work, but the "big soup dumpling" of Mainland China remains almost entirely on holiday until next week.
India's only air cargo show -- Air Cargo India 2014 – took off on its fifth foray yesterday (February 4, 2014) at the country's commercial capital of Mumbai.
The event opened amidst a lot of expectations and hopes for a resurgent air cargo industry driven by an active India market after a Luke warm 2013.
---
Vol. 13 No. 12
Monday February 3, 2014
Fire On A Baggage Belt
A bag checked by a passenger booked on Bangkok Airways flight PG931 bound for Phnom Penh, Cambodia on Tuesday, January 28th caught fire while being placed on a conveyor belt by a baggage handler.
The preliminary result of the investigation carried out by the Thai CAA, the airport authority of Bangkok's Suvarnabhumi International airport and

---
We joined Dr. Andreas Otto, member of the Executive Board at Lufthansa Cargo, for his annual "Meet The Trends" event in Frankfurt on January 30, just after he had hosted a two-day customer conference.
The events were held at The Aircraft at Burghof, featuring a lively, stylized aircraft interior, that we imagined could also serve as a unique and uplifting venue for a wedding or all-night dance party.
---
Vol. 13 No. 11
Friday January 31, 2014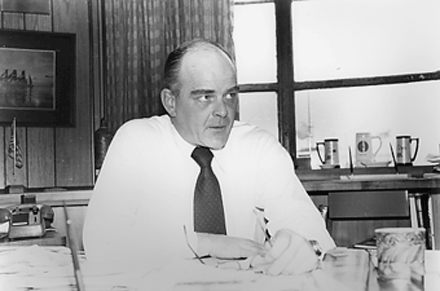 Drinking LaGuardia
I'm sitting at a bar in the basement of the Central Terminal Building (CTB) at LaGuardia Airport, in a space that used to be home to Manufacturers Hanover Trust Bank, reminiscing on a time that I thought would never go away.

---
What happened to Tim Peirce?
They took my friend's airport away. It was a place where he grew up and then managed for 23 years, and that broke his heart, and he died.
It's been 14 years, and it's taken me this long to finally share these words.
---
Vol. 13 No. 10
Wednesday January 29, 2014
---
A recent joint press release by the industry triumvirate—TIACA/IATA/FIATA (no mention of GACAG), plus ICAO—reported that after "a two-year research project… the so called 'higher-skills', which include leadership, team-building as well as market and financial analysis techniques…" concluded that the "availability of air cargo-focused programs that teach these higher-level skills is limited."
---
Vol. 13 No. 9
Monday January 27, 2014
Where Fruit Freshens February
There are a number of well-known industry events that we have on our personal radar—even if we choose not to attend—for which we receive in-depth media coverage in all industry publications, such as the IATA World Cargo Symposium, Air Cargo Americas, and Air Cargo Europe every other year at Transport Logistik.

---
"Take two aspirin and call me in the morning," the doctor used to say back in simpler times. Here, SkyKing talks of freighters and the lingering impact of lift as the industry struggles to work itself back into profits in 2014.
---
Vol. 13 No. 8
Wednesday January 22, 2014
---
Sometimes it's tough to figure out how some people build success.
But not with Joachim "Jo" Frigger.
This transportation executive has been building a company called EMO Trans for most of his adult life and has successfully moved up in the transportation arts from apprentice to grand master.
Y
---
Vol. 13 No. 7
Monday January 20, 2014
Richard Malkin—On Air Cargo Marketing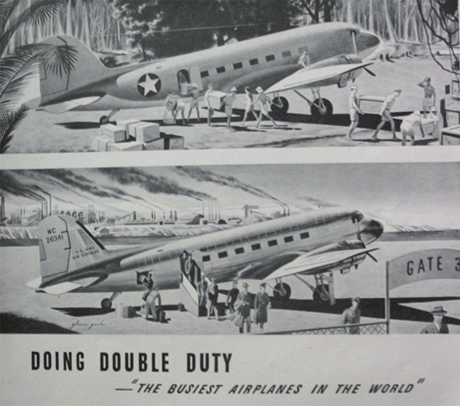 Air transport had to wait for decades before it could prove that the carriage of heavy, bulky freight was a natural for the airplane.
A few short years later, America's commercial airlines, hand in hand with the Air Force, kept a blockaded Berlin alive with a duplicated mass airlift of dazzling performance
---
---
Vol. 13 No. 6
FRIday January 17, 2014
Hiran Speaks The Language Of Freighters
Somehow, Hiran Perera has kept his youthful good looks and easygoing manner, even managing to appear amused and not overwhelmed at the increased attention he has received lately as Emirates SkyCargo Vice President Cargo, Freighters.
Maybe it's the experience gained after nearly 20 years aboard Emirates SkyCargo.

---
"Good question, but our answer may be even better!
"Saudia Cargo customers will benefit as the airline further grows our passenger network with new B777-300 aircraft and opens new routes to Los Angeles and Manchester.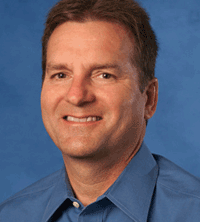 Jim Bellinder, VP Sales United Cargo
"United Cargo is a company to watch in 2014 because we've worked through the transformation of the past few years and we're now executing a stable, consistent process and technology.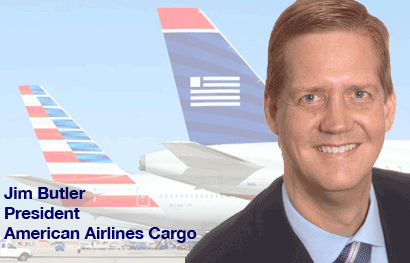 "Right now as 2014 begins, we also launch a big year for the new American Airlines Cargo.
"In December we began our journey to become the world's largest airline, allowing us to offer our customers an even larger global network and even more capacity.
---
Vol. 13 No. 5
Wednesday January 15, 2014
American Airlines Cargo Takes Off For Tomorrow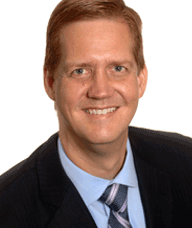 Ask Jim Butler, President of American Airlines Cargo, what the customer can expect from the newly formed biggest airline in the world and the freshman manager handles that question with the determination and ease of a seasoned veteran:
"It's an exciting time for our customers.
"In December, we officially closed our merger with US Airways and began our journey toward building the world's largest airline.

---
Snapshot—Company To Watch In 2014
Uli Ogiermann, Chief Cargo Officer Qatar Airways
"Substantially increased capacity with new freighters and wide body capacity added to our network.
"New destinations to be announced, with service from a new Cargo Terminal in operation to further improve quality of the hub in Doha.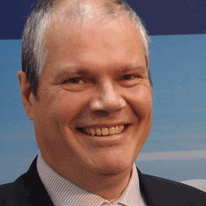 Oliver Evans, Chairman TIACA
"TIACA is a great institution that brings together and binds the widest spread of companies in the industry (large and small, every stakeholder group, from all over the world) to drive the industry agenda and create great networking events.
---
Vol. 13 No. 4
Monday January 13, 2014
Trade Fine For Better Business
On January 10, Switzerland's Competition Commission (Comco) fined 11 airlines 11 million Swiss francs ($12 million USD) for operating an air freight cartel between 2000 and 2005.

---
After a tough first three quarters, inventory renewals in Europe and the U.S.—allied to a return to a traditional peak-season spike in demand—saw Asia's air freight sector finish the year strongly and with ample cause to expect a more prosperous 2014, albeit one marked by small gains rather than a return to the good times of yore.
---
Vol. 13 No. 3
Friday January 10, 2014
---
It will be a year of discovery; new board members, a great world meeting, plus an unparalleled push into new frontiers for The International Air Cargo Association (TIACA) and Chairman Oliver Evans hits the ground running.
Evans, if nothing else, seems determined, even fearless as he and his team at TIACA are reforming TIACA forever.
---
Vol. 13 No. 2
Wednesday January 8, 2014
If You Knew Robbie Anderson
"I believe United Cargo customers will experience a more creative and collaborative partner in 2014," said Robbie Anderson, President for United Cargo, in a year opening interview exclusively for FlyingTypers.

---
T
he rapid U.S. withdrawal from Iraq in 2012 and now Afghanistan has left many of the airlines that have been serving the DoD almost exclusively since 1991 fighting for their very survival. We all know that the one of the largest and longest serving core carriers in the CRAF program, Evergreen, went belly up last month and ceased operation, grounding their fleet of 13 Boeing 747 aircraft. We believe others will join them in the near future. The most likely candidate to join Evergreen in the desert parking lot will be World Airways. Having filed for bankruptcy protection last month for the second time in less than 12 months doesn't instill a lot of confidence they can survive.
---
Vol. 13 No. 1
Monday January 6, 2014
---
In my preceding article entitled The Founding Forties, I devoted the space to a streamlined overview of the earliest forces that wove the fabric of a brand new industry—air cargo.
Hard on its heels is this piece, the first in a series of articles that will encompass the pre-jet era dating from the budding industry's beginnings in 1945 to the ensuing decade-and-a-half.
---

DON'T BE CONFUSED
OR
MISLED
We are the original Air Cargo News founded 39 years ago in 1975 in New York City, USA.
Edited by Geoffrey Arend, the acknowledged dean of air cargo publishers, we are the go to source for the air cargo industry worldwide.
In-depth and knowledgeable coverage of the air cargo market. No advertorials, no press releases, no dubious awards. Just market savvy.
Responsible for saving the Marine Air Terminal, LaGuardia Airport, New York and Building One, Newark International Airport, New Jersey—historic first-generation aviation buildings.
Only publication ever to be honored by the U.S. Department of Transportation for outstanding contribution to transportation and aviation.
---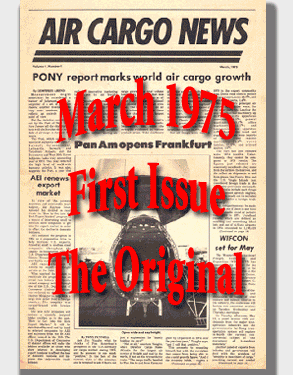 ---
---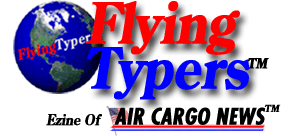 Back Pages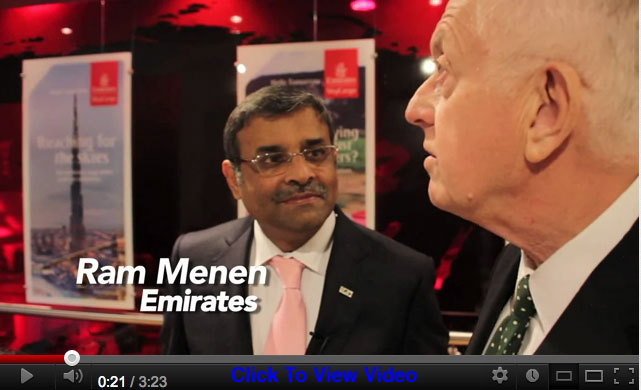 Ram Menen
Senior Vice President
Emirates SkyCargo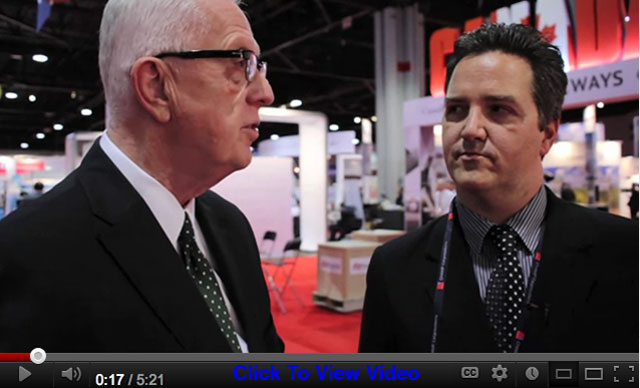 Michael Webber
Webber Air Cargo
Airport Consulting