Vol. 12 No. 98 Wednesday
November 20, 2013
Good Day & Grand Send-Off
The big hangar at Frankfurt was packed with about 1,800 people, including staff, customers, press, and guests . .
Then slowly, slowly, the giant doors opened to reveal the big, beautiful, newly created airplane, which Lufthansa Cargo has named "Good Day, USA," as it began moving silently into the building.
Zantke The Air Cargo Dreamweaver
It has been some twenty years now since the passing of one of the great pioneers of air cargo journalism—the very great, Germany-based Siegfried Zantke.
Zantke was born on August 18, 1911, in Eisenach, Germany.
He studied journalism, and learned how to fly.
Heavy Weather For Hahn
Hahn Airport (HHN) has been attempting to position itself as a viable alternative to Germany's Mega-Hub Frankfurt Rhein-Main for years; now, it's in a business free-fall, as it struggles to remain attractive for cargo, legacy, and LCC carriers alike.
Hahn looked like it would have a breakout chance after the German Federal Administrative Court edict of April 4th, 2012, which imposed a night curfew between 11pm and 5am at FRA Cargo.
DHL Forwarding Forward
DHL's air freight forwarding department will continue to expand its Asian footprint as it seeks further growth, according to the ever-genial Charles Kaufmann, Head of Air Freight and Valued-Added Services in the Asia Pacific at DHL Global Forwarding.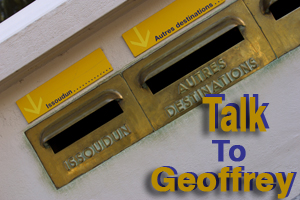 RE: FlyingTypers FIATA Coverage
Glattbrugg, 15 November 2013
Dear Mr Geoffrey Arend,
On behalf of FIATA, representing globally over 40,000 enterprises in 156 countries, we would like to thank you and all your colleagues at Flying Typers for your recent media coverage efforts at the 2013 FIATA World Congress in Singapore.
FIATA was created in 1926 and is today the largest transport related interest representative
Vol. 12 No. 98 Monday
November 18, 2013
Air Cargo News For November 18, 2013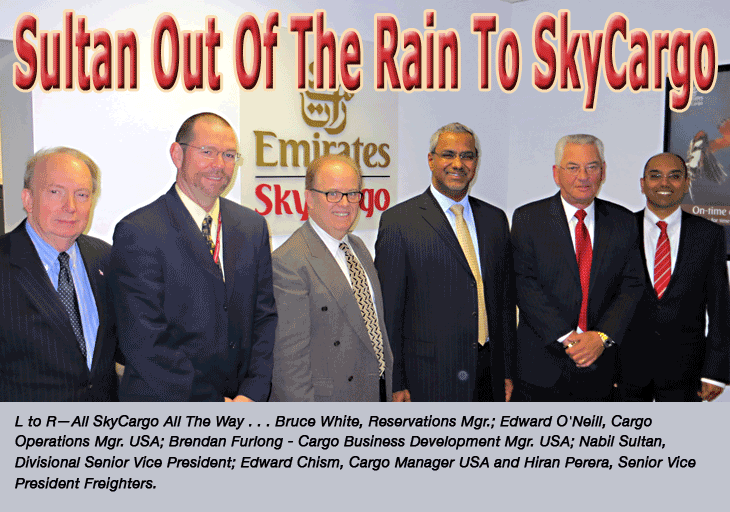 Nabil Sultan Out Of The Rain To Emirates SkyCargo
Nabil Sultan, Emirates Divisional Senior Vice President Cargo, walks into the meeting room atop the carrier's busy hub at John F. Kennedy Airport in New York.
The place is neat, organized, and with everything in place; there are no loose ends.
Dubai Air Show Takes Off
Emirates' bought another 50 A380s at the Dubai Air Show that opened Sunday.
With 140 firm orders, Emirates now holds almost half of the total order book for the type and more than half of the backlog.
Frankfurt FCS Confirms Seeking Partner
Last week FlyingTypers reported on a worldwide exclusive that Fraport Cargo Services GmbH was reportedly selling 49 percent of itself to Dnata; this news was denied in a FCS customer letter obtained by FT and dated November 12.
"An online newsletter has reported today that our 100 percent shareholder Fraport has sold a minority share of Fraport Cargo Services (FCS).
IAG Cargo Plays India Pharma Card
When IAG Cargo (British Airways and Iberia) announced in the middle of October this year that it opened the Constant Climate Centre for pharma products at London Heathrow airport, the industry in Hyderabad took notice.
In addition, IAG Cargo also increased flights between London Heathrow and Hyderabad.
From October 27, 2013, the number of flights rose from six to seven a week.
TIACA Buzz At Air Cargo Americas
There was no way The International Air Cargo Association (TIACA) could unceremoniously dump local Miami icon Daniel Fernandez, after he served the organization for 14 years, without raising some attention at last week's ACA in Miami.
Remember, prior to joining TIACA, Daniel headed up The World Trade Center of Miami, which today hosts the biennial Air Cargo Americas.
Saudia Cargo Philippines Typhoon Relief
A Saudia Cargo full charter departed Dubai World Central Airport on Tuesday evening and arrived in Cebu on Wednesday November 12 carrying aid to the typhoon-stricken area of the Philippines.
Chuckles For November 18, 2013
Le Beaujolais Nouveau Here It Comes
Here it comes, via Lufthansa, Air France/KLM, and of course many others—that time of year when cargo flies Beaujolais Nouveau to wine lovers around the world.
This happens every year and the rules of the game are quite specific:
Vol. 12 No. 97 Tuesday
November 12, 2013
Air Cargo News For November 12, 2013

Hot Off The Wire
This issue of FlyingTypers salutes The Associated Press.
Here is how the news was handled during the early days of the newspaper business, when we first began reporting on air cargo.
That era is gone, but not forgotten.
"Hot Off The Wire " is now "Delivered In Cyberspace."
DNATA Buys Into Fraport Cargo Services
(EXCLUSIVE) RELIABLE SOURCES TELL FLYINGTYPERS THAT THE DUBAI-BASED POWERHOUSE GROUND HANDLING COMPANY DNATA IS PURCHASING 49 PERCENT OF FRAPORT CARGO SERVICES GMBH (FCS) FOR AN UNDISCLOSED SUM.
EXPECT A PRESS RELEASE TO APPEAR ON TUESDAY OR EARLY WEDNESDAY OF THIS WEEK.

Evergreen gone By November 30
CALL IT A WAR CASUALTY (OR LACK OF ONE), BUT ACCORDING TO REPORTS, EVERGREEN INTERNATIONAL WILL GO OUT OF BUSINESS AT THE END OF THIS MONTH, GROUNDING THE FLEET AND LAYING OFF 131 WORKERS.
MONIQUE GREGORY, EVERGREEN'S HUMAN RESOURCES MANAGER, WAS QUOTED IN THE OREGONIAN STATING IN A MEMO TO ALL THE AIRLINE'S EMPLOYEES THAT THE PRIVATELY HELD COMPANY WOULD END OPERATIONS ON NOV. 30.

A LUFTHANSA AIRBUS A340-600 WIDE-BODY JET FLEW FROM FRANKFURT TO MANILA, PHILIPPINES, ON SUNDAY WITH 25 TONS OF EMERGENCY AID ON BOARD, INCLUDING 5,400 FLEECE BLANKETS, 3,000 PLASTIC TARPAULINS AND TENTS, AS WELL AS URGENTLY NEEDED MEDICAL SUPPLIES, DELIVERING FIRST AID TO THE AREA OF THE PHILIPPINES DEVASTATED BY SUPER TYPHOON HAIYAN.
At Air Cargo Americas
Going For Brokers . . . An excellent luncheon by UPS and first-rate presentation by GeoffreyPowell, Vice President of the National Customs Brokers & Forwarders Association.
Meet Mikko Turtiainen, VP Global sales & Marketing for Finnair, with Tony LaRusso (L), Sales Director The Americas, in Miami at Air Cargo Americas. They are extolling the virtues of the "little airline that could—and does," which delivers many interesting
Step Change . . . "Microsoft Cloud will change air cargo forever," says Milind Tavshikar, CEO for Smart Kargo, the Cambridge, Massachusetts, company out to set on its ear what the industry knows and thinks about the ability and impact of IT. Milind (left) is pictured with Jay Shelat (center), the old cargo pro for marketing and sales,
Lad & Lasses Lifting Atlas . . . Once upon a time, it was Polar, but now the biggest volume all-cargo carrier ex Miami to Latin America is Atlas Air Cargo. From Miami, Atlas Cargo has scheduled service to several destinations, including Brazil, Argentina, Lima, and Quito.

Ask Ralph Rainer Auslaender, top executive at Leisure Cargo, which destinations are working for the high-flying cargo arm of 15 airlines and he produces a list:
Feelin' Frisky . . . Despite changes and not a small amount of controversy, it's good to report that the TIACA presence at Air Cargo Americas in Miami was all hands on deck, with several staff members from the organization's nearby offices talking up TIACA's next Air Cargo Forum, which lands at Incheon, Korea just less than one year away, in October 2014.
Oliver Twist . . . Although this was his first time at Air Cargo Americas, Oliver Evans, Chief Cargo Officer at Swiss World Cargo, managed to chair a critical meeting of The International Air Cargo Association (TIACA, where he serves as Chairman), participate in a walk around with some of the most

Zimmer At The Gates . . . A first time whirlwind at Air Cargo Americas, ATC CEO Ingo Zimmer took in the sights and sound and said:
"I'll Be Back, maybe even with a stand in two years."

Just Joe . . . Joe Reedy, VP Sales & Marketing American Airlines Cargo, has weathered the changes 2013 brought and may yet bring, underscoring the "team approach" of the big carrier's cargo offering as he moved from meeting to meeting at Air Cargo Americas.
Is ACA a good show?
Chuckles For November 12, 2013
Our Bucket Has A Hole In It
Air cargo is losing pharmaceutical cargoes to ocean shipping lines because of the failure to invest sufficiently in end-to-end cool chain infrastructure and offer quality products, as heard by delegates attending Air Cargo & Logistics Asia in Singapore recently.
However, if the air cargo industry can meet high standards demanded by the sector, then its fast growth, especially in Asia, could significantly boost demand and help replace the loss of volume from other sectors and geographies.
Vol. 12 No. 96 Friday
November 8, 2013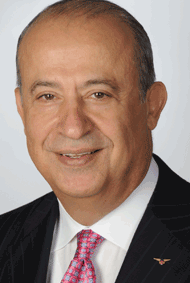 Delta Cargo Is Flying High
"Delta Air Lines continues to run a great airline and produced a record $1.2 billion third quarter profit," said Tony Charaf, Chief Cargo Officer. "Cargo continues to be a significant contributor to our company's success.
"Delta is running a reliable and consistent operation—we have had a record number of days this year with no mainline cancellations.
Thanks For Your Service
Next Monday, November 11, we will celebrate Veterans Day, a National Holiday in the U.S., which has been observed ever since the 11th hour of the 11th day of the 11th month in 1918, when World War I was ended. That monumental day (and hour and month) began the tradition of honoring all those who have served in the U.S. Armed Forces.
Vol. 12 No. 95 Wednesday
November 6, 2013
Richard Malkin In His Own Write—The Founding Forties
Over the past few weeks we have read quite a bit about the turmoil within TIACA and the different accounts of what transpired. At the end of the day, everyone will have their own perspectives on this one but we must now focus our efforts on how to make TIACA a stronger organization capable of tackling the challenges that lie ahead, while at the same time addressing the concerns that have been raised by the recent organizational changes.
United's Long Promised Road
The anticipated spike in air cargo demand does, finally, appear to have become a reality, or at least a partial one. Certainly there is growing evidence of an increase in volumes and rates on the eastbound Trans-pacific lane. Asia-Europe is a more blurred canvas, but there are hints of wakefulness amid the shadows.
Some industry folk are also now reporting a marginally tighter global supply of freight capacity, although how long this may last and what impact it will have is the subject of much debate.
Chuckles For November 6, 2013
TWA JFK Hodge Podge Lodge
Historically, the Port Authority of New York & New Jersey has not known how to manage either a fine arts collection or landmark buildings at its JFK, LGA, and EWR airports. Now a plan comes forward to wholesale one of the most beautiful and iconic airport buildings in the world, Eero Saarinen's exquisite, poured-concrete butterfly, which TWA built at Idlewild Airport (JFK) in 1962.
Vol. 12 No. 94 Monday
November 4, 2013
Special Commentaries
TIACA Needs New Approach
Over the past few weeks we have read quite a bit about the turmoil within TIACA and the different accounts of what transpired. At the end of the day, everyone will have their own perspectives on this one but we must now focus our efforts on how to make TIACA a stronger organization capable of tackling the challenges that lie ahead, while at the same time addressing the concerns that have been raised by the recent organizational changes.
Guess What Biz Is Coming Back
The anticipated spike in air cargo demand does, finally, appear to have become a reality, or at least a partial one. Certainly there is growing evidence of an increase in volumes and rates on the eastbound Trans-pacific lane. Asia-Europe is a more blurred canvas, but there are hints of wakefulness amid the shadows.
Some industry folk are also now reporting a marginally tighter global supply of freight capacity, although how long this may last and what impact it will have is the subject of much debate.
Why We Go To Air Cargo Americas This Week
We are looking at this picture of Ram Menen (left), Bill Boesch, and Prakash Nair (right) taken a decade ago at the high point of Air Cargo Americas (ACA) in 2003, as the event feted Mr. Boesch with the prestigious ACA Award for "Outstanding Contributions To Air Cargo."
Each time we look at these three guys, (although they are not at ACA much anymore) we know that the reason we will be at ACA in Miami on Wednesday November 6th is because of the great people who are always part of an event that, for Latin American air cargo, is the biggest of its kind.
Chuckles For November 4, 2013
Kenji Upfront As Always
Although that flurry of announcements from American and US Air that would have moved AA Cargo President Kenji Hashimoto to a new elevated position at the planned merged carrier is yet to be finalized, for his part the erstwhile Kenji-san has not broken stride as he goes about his business of building the cargo division's role in the greater American Airlines.
The Saudia Factor
"Saudia Cargo is first and foremost the specialist for cargo to and from Saudia Arabia. Furthermore we offer an attractive network in Europe, MENAT, Indian Sub-Continent, Africa, Europe, and the U.S.A. with a good mix of scheduled freighter and belly capacity as well as cost effective solutions for ad hoc charters," declares Peter Scholten, VP Commercial at Saudia Cargo.
"We feature a different network than the other carriers in the Middle East.
Vol. 12 No. 93 Friday
November 1 , 2013
FIATA Top 4000 Words
If there is one area in which FIATA seems head and shoulders above other global transportation events, it is in the quality of the sessions and speakers gathered at their annual conference.
This year's Singapore opus was no exception.
The planners at this conference picked a brilliant logistics city for their event. They also took the time and trouble to think about what they wanted to say to their membership, and lined up a stellar cast of characters to deliver the message.
Out of the gate, we would give FIATA Sessions an 8+ (out of 10) for session content.
Getting Sen With Freighter Aircraft
Almost two years ago in September 2011, Ozar airport at Nasik—around 200 km from Mumbai—started commercial air cargo operations.
A military airport, Ozar is owned and operated by Hindustan Aeronautics Limited (HAL), India's only aircraft manufacturer, and is used by the Indian Air Force's (IAF) 11 Base Repair Depot for overhaul of the IAF's MiG-23 and MiG-29 planes.
Chuckles For November 1, 2013
One More Happy Moon
Hello November, and goodbye summer and early autumn 2013. But let's take one last listen, and, if you are up to it, have a sing along with our all time favorite for
Happy Diwali
We extend greetings and best wishes on the happy occasion of Diwali, the festival of lights!
Vol. 12 No. 92 Tuesday
October 29, 2013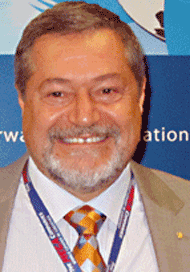 FIATA A Real Humdinger
FlyingTypers had a chance to hear the thoughts of Marco Sorgetti, FIATA's Director General, at his organizations' World Congress in Singapore.. He believes the event marked a bright new dawn for FIATA, which will become ever more dynamic in its role as an advocate of policies that drive world trade growth in the years ahead.
Bank Wants Barriers In The Dust
FIATA World Congress delegates heard in Singapore how removing trade barriers boosts economic development and transport demand.
Some 400 new protectionist measures have been put in place each year since 2009, according to analysis by Global Trade Alert. Subsidies for national champions and new tariffs to guard against imports were a predictable response by politicians to the global financial crisis, an approach that has also seen the Doha round of trade talks flounder.
Altitude Not Attitude In Singapore
FIATA Annual Meeting last week in Singapore featured main and mini forums that tackled international issues but, as has been FIATA's tradition for the last 10 years or so, lively regional affairs meetings were also convened and worked quite well, full of content and topics for further thought, discussion, and development.
Chuckles For October 29, 2013
Media Muck Up
If you're reading this, chances are you are affiliated to or working within the air cargo business and, beyond that, you have come across the various surcharge models imposed on both fuel and security more than once.
Surcharges rise and fall (although rises are encountered more frequently than falls), but lately some transportation media coverage has described "outrage" by shippers and forwarders.
"Surcharge sham," "surcharge calculation scam," and "surcharge rip-off" are just a few terms that have been routinely employed as headlines or hooks to ramp up readership in the surcharge story as it continues to swirl in and out of industry attention.
Eine Kleine Walpurgisnacht
Walpurgisnacht, named after Saint Walburga, is normally celebrated on April 30th/May 1st (approximately six months after All Saints Day). It's great fun in Germany, with bonfires and substantial refreshments served.
Vol. 12 No. 91 Friday October 25, 2013

Air Cargo News For October 17, 2013

TIACA Soap Opera Gets Longer, Sadder
Last week FlyingTypers presented an exclusive report detailing the ouster of TIACA Secretary General Daniel Fernandez, despite his April re-election (by 11 to 1, and for the 7th time) to a two-year term, and the resignation of two high profile Board members Issa Baluch and Chris Leach.
Here, TIACA Board Chairman Oliver Evans answers some of our questions about that activity.
If this text reads a bit like boilerplate, or a cut and paste of speeches and position pages, stick with it, because delivering fair and balanced news stories means everybody has their say.
We deeply appreciate that Oliver Evans took time to answer our questions.

FIATA Up? Yep! Forward? You Betcha!
Delegates, exhibitors, and speakers lauded this year's FIATA World Congress as a huge success, breathing new vigor into a logistics industry battling against strong global headwinds.
In his closing speech at Friday's Gala Dinner, which also celebrated the Singapore Logistics Association's 40th anniversary, Mr. Lim Hng Kiang, (right) Singapore's Minister for Trade and Industry, said trade growth in emerging markets was relatively robust despite the IMF recently downgrading its global growth forecast for 2013 from 3.2 percent to 2.9 percent.
At The New Age Of 100 Years Richard Malkin Writes Again
And FlyingTypers has him!
The first air cargo journalist, Richard Malkin wrote and edited the publication Air Transportation, which began in 1942 and later covered The Berlin Airlift. Malkin singlehandedly invented modern air cargo

Youth Will be Served
The Yiffy Awards are a smart and nice touch to the FIATA annual event.
Janna van Burgeler from Germany is the 2013 Young International Freight Forwarder of the Year.
Rather than write a check supporting some far-off institution, FIATA brings tomorrow to the event today, as The Young Freight Forwarder of the Year Award recognizes the next generation in a contest wherein candidates write a dissertation about a shipping challenge.
YIFFY is open to young freight forwarders
Lassoed In Lagos
Saudi Airlines Cargo said recent signing of an interline agreement with Zimbabwe-based AV Cargo Airlines opens up four new destinations: Bamako, Freetown, Pointe-Noire, and Ouagadougou in West Africa, via the SV cargo hub in Lagos.

Egyptair Booking Cargo
Paul Mott, ATC's Manager Cargo for Egyptair, told Flying Typers that air cargo service and flight levels from USA to Egypt "remain unaffected" even as reports of civil unrest continue.
"We have heard some concern from our agent partners reading headlines that Egyptair may be canceling flights.
"That is simply not the case.

Chuckles For October 25, 2013
Vol. 12 No. 90 Tuesday October 22, 2013

Tyler Aped Otto At FIATA
If that speech by IATA Secretary General Tony Tyler in Singapore last week calling for an Airline/Forwarder "Partnership" sounded a bit familiar, it is probably because the idea has been advanced by countless others during the past quarter-plus century.

Why SLA Backed FIATA
Singapore is already home to the regional headquarters of many of the world's leading transport companies, but hosting FIATA's World Congress this week has given the city-state a further boost. That is the view of Mr. Quek Keng Liang, Chairman of the Singapore Logistics Association (SLA), one of the main supporters and organizers of this year's event.

Sibiryak Rolls Into History
Sibirjak in German, Sibiryak in English, or in Russian describes Trans-Siberian Railroad's longest train ride from the EU, traveling 5,130 km (3,194 miles) from Berlin to Novosibirsk.


AF/KL/MP Winterlude
AF/KL/MP delivered a winter schedule featuring a new weekly freighter service from Amsterdam (SPL) to Curitiba (CWB) in Brazil via MD-11F beginning October 27.
Webinar Supports Brokers Compliance
How to Effectively and with Reasonable Cost Setup a Compliance Program" is a low-cost webinar being conducted on Tuesday, October 29, 2013 | 1:00 pm - 2:00 pm EDT, in the U.S.
"If you are the broker, you are required to have due diligence," said Donna Mullins of Mullins International Solutions, based in Atlanta.

JAT's All Folks
The first Airbus A319 in Air Serbia's new livery touched down in Belgrade on Saturday, where it was met by the airline's CEO, Dane Kondic.
Air Serbia is now the brand that covers all the routes once served by JAT Airways.

Hallowing On A Spooky Day
Newly named Cargo Network Services Head of Cargo, Warren Jones, will be a guest speaker at the JFK Air Cargo Association on October 31.
RE: Issa Quits TIACA
Dear Geoffrey,
There is a true story from the time of the Mughal Empire of a waterman who did a favor for the king, who, in return, asked him what he wished to have.
Without any hesitation he requested that the king make him King of the Mughal Empire for one day.
Chuckles For October 22, 2013
Many Happy Returns
Back where it belongs, as last Saturday Missouri History Museum staff assembled and re-installed Charles Lindbergh's 1934 Model D–127 Monocoupe plane at Lambert-St. Louis International Airport.
Vol. 12 No. 89 Thursd
ay October 17, 2013
Air Cargo News For October 17, 2013

Cry Havoc At Security 2014
To hear what is being said this week in Singapore, the air cargo industry is in danger of being caught with its proverbial trousers down when the EU's new security regime begins on July 1. 2014.
The ACC3 regulation requires all carriers transporting goods into the EU from selected non-EU countries to have their operations from those states independently validated to ensure their supply chains are safe.
Issa At FIATA 2013
"The first thing you notice about FIATA World Congress in Singapore this week is the huge presence of local freight community from Singapore, then the delegates from Asia and the presence of Africans and others.
FIATA 2013 is a healthy exchange and the diversity speaks for itself.
In this great City/State, FIATA 2013 delivers a running start to a wider understanding of the single window concept, and why Singapore made it into first position of the Logistics Performance Index.
Fascinating to many, but simple enough to appreciate, is the need to get rid of barriers and facilitate trade and freedom of the movement of goods.

Chuckles For October 17, 2013
Adapting To A Fundamental Shift
According to Charles Kaufmann, Head of Air Freight and Valued-Added Services in the Asia Pacific at DHL Global Forwarding, there are now signs that air freight volumes will peak this quarter on the back of improving consumer confidence in Europe and the U.S.
Speaking to FlyingTypers at his Singapore office as FIATA's World Congress took place this week, Kaufmann said there was currently excess supply in the market because, led by Middle East carriers, airlines had been adding passenger capacity as demand had increased, making it difficult to keep freighter operations viable because bellyhold options were so competitive and ubiquitous.
"There's more and more capacity coming," he said.
Bisig Blah Blah Blah
It doesn't seem to make much sense to publish a book replete with mendacity, yet former Director General of IATA Giovanni Bisignani's book, Shaking the Skies, is one such read. Leaving the self-congratulatory style aside, it both glosses over and misrepresents facts. Since its publication, various industry insiders, including "Aviation Intelligence Reporter" have mercilessly ripped the book.
Vol. 12 No. 88 Wednesd
ay October 16, 2013
FIATA Week Strong In Singapore
FlyingTypers recently had the rare pleasure of chatting with a senior industry figure possessed of the intellectual dexterity and conversational chutzpah to link the glamour of Hollywood to bills of lading, and compare the content of a forthcoming conference to lovemaking.
No mean feat, readers!
This gem of an interview was with none other than the ever-charming Stanley Lim, President of FIATA. To read interview click here.
Speaking on the eve of FIATA's Annual World Congress at Singapore's Suntec Convention and Exhibition Center, which opened this week, October 15-19, Lim admitted the meeting would take place amid an "uncertain" business climate.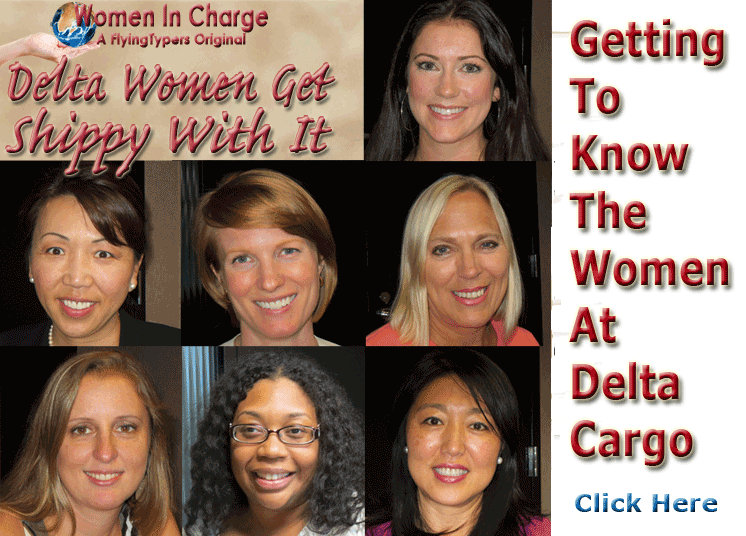 Delta Women Get Shippy With It
They are smart, connected, and a growing force in the air cargo business right now and into the future.
But if presenting the story of the women at Delta Cargo in Atlanta is perhaps overdue, their words makes it clear that the path (at least in some quarters) is paved for more women to place themselves front and center in the conversation.
These ladies are not just "other voices," but rather part of a growing, collective sensibility about air cargo that balances our industry and is an obvious critical element to any success we hope to achieve as business moves forward.
Best of all, much of what is said here makes good common sense, and reads well.
To a generation of air cargo industry types who grew into this business when men dominated, reading this story recalls the 1930s movie actor Ginger Rogers who starred in countless film epics as dance partner to Fred Astaire.
Ginger did everything Fred did, but she did it backwards—and in high heels.
We begin our story from that point of view.
Hubba India Opening Hubs
India has not been able to create a recognizable global address, a must to utilize aviation hub in all these years since its independence in 1947. But during that same time period, Dubai, Singapore, Bangkok, and Hong Kong have taken away cargo and passengers from India by the plane load in ever increasing numbers.
But now, along with Hyderabad, two airports in the south—Bengaluru and Chennai—have entered the ring with the single-minded desire to become hubs.
Vol. 12 No. 87 Frid
ay October 11, 2013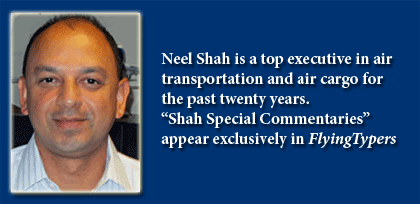 Do You Know Where Your Peak Is?
It being October, we should be in the throes of the mythical "peak season," but I am afraid that it is shaping up to anything but peak for many of the airlines around the world.
Maybe we should get rid of the phrase "peak season" because it sets us up to be disappointed year after year.

Issa Quits TIACA Scores Diversity
When word came that Daniel Fernandez, long time stalwart Secretary General, suddenly and without any warning departed from his post at The International Air Cargo Association (TIACA) on August 2, it should have set off some alarm bells that something drastic was afoot with that organization.
Baluch Dreamer & Doer
Issa Baluch may know as much about logistics as anybody you will ever meet. During a long and illustrious career in logistics, he has won almost every award that has been given by any transportation publication or organization.
Chuckles for October 11, 2013
Peak Rates Ocean Shipping
2013 has seen a return to a more traditional ocean shipping peak season, but growing volumes have done little to boost returns for shipping lines or improve pricing stability for shippers.
The World Container Index, an East-West trade lane composite, illustrates the problem carriers have faced.
Is Cargo Alive?
Well, sort of . . . In Europe indications are that business is picking up for the last quarter. Asia, U.S. and some South American countries show signs of growth
Vol. 12 No. 86 Tuesd
ay October 8, 2013
Defining The Shopping Partnership
No convention or single gathering of air cargo executives goes by without someone stepping forward and demanding better cooperation amongst the stakeholders involved—airlines, forwarders, 3PL logistics providers, and shippers.
Shippers in particular are quick to point out that they do not feel "recognized" by operators, and forwarders are bemoaning that airlines task them with collecting surcharges (fuel and security) but that they're not compensated for such efforts.
The truth, probably, is in the middle, but it seems that the parties involved know too little about each other's modus operandi to make an informed judgment.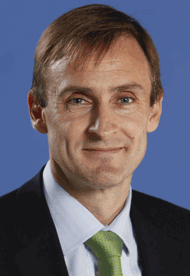 Cathay Cautiously Optimistic
The global downturn in air freight traffic and rates has hit all airlines. But for Asian carriers, which are traditionally more reliant on cargo income for a higher proportion of revenue than many of their peers, the prolonged slump has been particularly severe. To his credit, James Woodrow, Cathay Pacific's Director Cargo is facing up to the challenges in the freight sector square on.
Chuckles For October 8, 2013
India Cargo Nightwatch Viral
Acts of terror, along with pilferages and robberies from airport cargo terminals, have prompted India's Civil Aviation ministry to boost security in the major airports. Hitherto the terminals were under the watch of private guards or security personnel of the airport operators.
The 26/11 attacks in Mumbai, along with the February 18, 2013, $50 million diamond heist at Brussels Airport, have kick-started the process to revamp security at air cargo terminals. The move will see the paramilitary Central Industrial Security Force (CISF) personnel at the terminals. Incidentally, the CISF guards 59 civil airports in the country, including the major ones in the metro cities of Delhi, Mumbai, Chennai, Kolkata, Hyderabad, and Bangalore.
Vol. 12 No. 85 Friday October 4, 2013

Demand Outlook Has A Pulse
Could the major East-West air cargo markets be showing signs of a pick up? Well . . . yes and no.
Certainly, there are signs that confidence is returning to what has been a moribund market for a long time.
However, not all the latest volume figures out of Asia support the improved sentiment, and the picture on rates is rather murky.
Martin Dixon, (right) Drewry Research Manager, Freight Rate Benchmarking, is among the bulls.


LIS Mis-Handles Major Issue
The Air Cargo Handling Conference held at the exquisite Tivoli Lisboa in Lisbon from September 25-27 involved an aggressive agenda and a generous turnout of the best and brightest big names in the business. The result of the meeting was that most of the boilerplate issues of the day were deconstructed and put back together.

More Rewarding Lufthansa Americas
Achim Martinka, Vice President the Americas for Lufthansa Cargo, does not follow the status quo when appointing a new regional director for Canada and U.S. Midwest—Gabriella Galantis, (right) who goes to ORD this week.
Ever mobile Dieter Vranckx has been promoted to VP passengers at SWISS, responsible for the home markets—Switzerland, Austria, and Germany.
"We're really sad that we had to let him go," Achim said, "as he has done a tremendous job in his three years in ORD and is well rcognized and respected by colleagues and customers.
Where Are They Now?
Dave Brooks decades of service to air cargo took on some new direction when he retired as President of American Airlines Cargo just about one year ago.
But gone is not forgotten and although the massive responsibility and effort Dave delivered to company and industry has now changed,his interest below decks continues.
Going Places . . . One of two MD-11 Boeing converted freighters leased and delivered this
Memphis Air Show last weekend featured first new FedEx B767-300F that made several low passes over the crowd and later rolled up on the tarmac for visitors.
Vol. 12 No. 84 Tuesday October 1, 2013

Murray Through The Looking Glass
Patrick Murray talks about innovation and building fast growing Calogi with great enthusiasm and hope.
Murray is no stranger to IT, having been involved with various systems from British Airways to IATA to Mercator.
But as we have learned, Calogi is building from the ground up for the world air cargo community.

ALPA Protests Emirates
That much ballyhooed new Emirates route from Milan to New York, slated to begin Tuesday October 1, "is a clear first step in long-term strategy by a heavily supported state-owned foreign airline to undercut U.S. airlines and hurt U.S. jobs," Captain Lee Moak, President of Airline Pilots Association (ALPA) said Monday. "Ultimately, this is about saving U.S. jobs. "If we are not able to compete fairly, the U.S. airlines industry will disappear.

All That Glitters . . . An exhibition titled Beyond El Dorado: Power and Gold in Ancient Colombia, arrived at The British Museum in London on Friday thanks to American Airlines Cargo.
Lufthansa Expands & Lima Beams—Lufthansa Cargo adds Lima twice weekly with MD-11 freighters starting October 27.
The outbound flight will depart on Mondays and Fridays via Dakar (Senegal) and Manaus (Brazil) to Peru. The return journey to Frankfurt will include stops in Quito, capital of Ecuador, as well as in Aguadilla in Puerto Rico.
Written On The Wind . . .
While the airport is rebuilding in expectation of the World Cup in 2014 and security is pegged as top agenda, late Sunday night Brazilian police said a gang of thieves moved into the cargo area of Sao Paulo's Guarulhos
Chuckles For October 1, 2013
RE: Testing Lithium Logistics
It is regrettable that readers of FlyingTypers were gratuitously misinformed by your recent articles (August 1, 2013, and August 21, 2013) on lithium batteries, specifically the applicability of the dangerous goods regulations, PRBA's position on these regulations, PRBA's role in the dangerous goods regulatory process, the evolution of the lithium battery dangerous goods regulations over the last eight years, and the
Sun & Moon As Art
We pride ourselves on being ahead of the times—leaders of the pack, if you will—so when we saw popular art blog "My Modern Metropolis" pick up the series of ethereal sun and moon photos we ran just a few months ago, we were more than thrilled to have broken news in the art world!
Vol. 12 No. 83 Wednesday September 25, 2013

Fuel Charges & Weighty Subjects
A lot of airlines are moving to charging for fuel (and security) on chargeable weight and not on gross weight.
We're talking EK, AF/KL, LH, and many other EU and AS airlines.
For example, EK is starting September 1, and the others from November 6.

Singapore Agents Endorse Changi
FlyingTypers recently caught up with Steven J. K. Lee, Chairman of Singapore Aircargo Agents Association and also a senior executive at DHL Global Forwarding. He believes Changi airport will remain a key hub for years to come, despite the slow growth of the last decade.

FlyingTypers: After a poor 2012, we're again seeing an avalanche of bad news for air cargo this year. How are agents and forwarders in Singapore coping?
Steven Lee: The market has been in a downturn for a year and this has created a very competitive environment. Everyone is trying to get whatever business they can, so this is putting downward pressure on prices.

Rising Star Reda Visits JFK Club
Rising Star . . . He's new to New York himself, but is now fronting a carrier that has served JFK International for 40 years—he's Reda El Filali, V.P. General Operations and Cargo for Royal Air Maroc.
Easy-going Reda (32) and some of his new best friends, including Bruce Campbell,CEO (right), of Forward Air, who will deliver his usual, stirring-from-the-ground-up speech will all meet up as The JFK Air Cargo Association holds its monthly meeting this Thursday September 26, 11:45am, at the JFK Hilton Hotel.

LOT Cargo On Wings Of B787
Marek Kasiak, Cargo Director The Americas is excited about the B787s, which offer more positions below deck and more overall uplift than the B767s they replace.
"The past year has been quite a challenge, but the market again has a pulse and is showing some good movement," Marek told FlyingTypers.
"In November we will be adding all-cargo B767s to our New York/Warsaw schedules," Marek said.
"We will greet the Christmas rush with increased capability at a time traffic is picking up after an extended down time.
Another One Bites The Dust
Up in Hamilton, Ontario, Michael Desnoyers of Hamiltonians for Progressive Development (HPD) said the group's lengthy and expensive fight against a plan to annex 1,800 hectares into Hamilton Township for the purpose of building an Aerotropolois near the airport is unnecessary and the battle" has to continue."
Turkish Cargo Goes Runway
It is unclear whether Turkish Cargo created its brand new storage area at the end of the main runway 06/24 at Ataturk International Airport to get to shipments faster, or got the idea while watching a fashion show and put two and two together, but the in-close location for cargo can't hurt.
Straighten Up And Fly Right
The long lines all over America last week to buy the newly-introduced iPhone come as a good sign for air cargo, as autumn heads into holiday 2013.
"Just the boost air cargo needs—a bit of consumer excitement over the new cell phones announced a couple weeks ago," said air cargo guru Bill Boesch.
Fast Times Down The Runway
Beetle Mania happened recently during the 2013 Kalahari Desert Speedweek at Hakskeenpan, Northern Cape of South Africa.
Speedweek has motorsport enthusiasts gathering in a remote desert in the north of the country to drive their vehicles flat out at top speed across seven kilometers of specially prepared clay track.
Vol. 12 No. 82 Tuesd
ay September 24, 2013
FIATA Tops October
FlyingTypers recently had the rare pleasure of chatting with a senior industry figure possessed of the intellectual dexterity and conversational chutzpah to link the glamour of Hollywood to bills of lading, and compare the content of a forthcoming conference to lovemaking. No mean feat, readers! This gem of an interviewee was none other than the ever-charming Stanley Lim Hwee Hong, President of FIATA.
Part one of our exclusive follows . . .
Sorgetti Situating In Singapore
Absolute all-time FlyingTypers fave, Marco Sorgetti, FIATA Secretary General, is the quintessential joyful individual; when he enters a room, everybody feels included in the agenda, whatever it may be.
Marco looks a bit like Pavarotti and although he doesn't sing like the late maestro, his words, actions, and deeds are lyrical and, in 2013, refreshing.
Every Which Way But
At the end of August this year, India's Civil Aviation Ministry gave the operations document of GAGAN (the GPS-Aided Geo Augmented Navigation) to the Directorate General of Civil Aviation (DGCA), the country's aviation regulator, for certification.
The 150-odd page operations documents have been prepared for GAGAN from its initial conception to the operational testing and evaluation, and will be examined in detail.
Chuckles For September 24, 2013
Unvarnished Truth For 3PLs
Growing while cutting sounds more like a miracle treatment for baldness than a business strategy. But one global logistics provider claims this approach is yielding rich dividends in air freight markets, despite their sterile state.
Remo Eigenmann, Head of Air Freight at Damco, the logistics arm of the A.P. Moller - Maersk Group, claims his company is increasing flown volumes by following the seemingly contrarian strategy of attempting to limit its customers' use of air freight.
Vol. 12 No. 81 Frid
ay September 20, 2013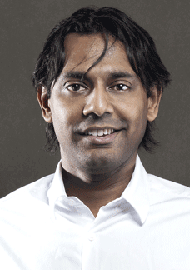 Dust Up At Air Asia Cargo
AirAsia has refused to comment on reports that a number of its cargo executives have been suspended.
The low cost carrier, based in Kuala Lumpur, Malaysia, is understood to have embarked on an internal investigation over alleged mismanagement.
Will EU Security Throttle Air Cargo?
The EU's new air cargo security regime—due to be implemented next year—is in danger of choking supply chains due to the dearth of independent validators able to certify compliancy from airlines and other parties located outside Europe.
Chuckles For September 20, 2013
Tom Bayes & Asia Trades
Ask Tom Bayes, EMO Trans' energetic Development Chief in China, where he will unearth new business and and the answer is remarkably uncomplicated.
"Our strategy is simple." he assures.
"We do step-by-step quarterly visits on the ground in Asia and are engaged constantly with agents and EMO Trans employees in the region.
Volga Lifts Heavy Stuff
Managers at Volga Dnepr Group are upbeat about the coming year, despite tough charter and scheduled freighter markets. China, for example, is viewed as a major growth areea and this has prompted the Group to restructure its Chinese subsidiary, which has operated in Beijing since 2004, into an independent company to help further develop charter business.
Emirates Goes Kabul
"A new opportunity for cargo operations to Afghanistan, particularly for the shipment of pharmaceuticals, perishable foodstuffs, and construction materials," predicts Barry Brown, Emirates' Divisional Senior Vice President,
Art of Craf After Meltdown
It has come as no surprise, as the war in Afghanistan slowly slips into history, that the US DoD has gone public, telling U.S. carriers what they already knew:
The business of moving military air cargo and passengers via contracted commercial carriers is being reduced dramatically as the US military pulls out of Afghanistan. Certainly the cakewalk is over, as an overabundance of underutilized lift finds nowhere to go, dropping a negative effect on those carriers that for the past decade have relied heavily on military business as a license to print their own money.
Vol. 12 No. 80 Tuesday September 17, 2013

Peak Speak & Sneak Peek
As you must already know from everywhere else the peak season for container shipments from Asia to the U.S. is now in full swing.
But read on for we include some meat and potatoes news you can use.

Changing Of The Guard
Cargo Pilots All?
Reports confirm that Christoph Franz, Lufthansa Chairman of the Executive Board and CEO, will move to the top spot at pharma-company Hoffmann la Roche in Switzerland.

Report Reveals UN Charter Safety
Flying is the safest means of transport as proven by accident statistics, and that is what regulators and other stakeholders continuously emphasize, for a reason.
Indeed, chances are much higher to get run over in your supermarket's parking lot than to be involved in an aircraft accident, even for those road warriors constantly travelling for business.

Chuckles For September 17, 2013
Delta Puts Fresh At Detroit
Exterior view of Delta's new refrigerated storage unit at DTW as Mike Rizzo, Director-Delta Cargo Operations, speaks of cooler things to come at ribbon coming.
"This new refrigerated storage unit will make it easier for our customers to do business in and through Detroit," said Tony Charaf, Senior Vice President and Chief Cargo Officer at Delta, as the company opened a new, 3,000 square-foot refrigerated storage unit at Detroit-Wayne County International Airport for in-transit cooling and specialized handling of temperature-sensitive products such as pharmaceuticals and other perishables.
Handling Cargo At UA IAH
United Cargo said it completed transition of cargo handling services at George Bush Intercontinental Airport in Houston (IAH) to Staff Management | SMX.
UA said the change is the culmination of a two-month process.
ATC Now In Berlin
ATC Aviation Services AG launched a new office in Berlin.
"Torsten Habich (39) has been named as ATC's Berlin Station Manager, and comes to ATC with more than 10 years of experience in the air cargo industry, most recently in senior management with an international forwarding agent," aid ATC President & CEO Ingo Zimmer.

Mexico Independence Day
Independence Day (Día de la Independencia) is a Mexican holiday to celebrate the "cry of independence," marking a revolt staked against the Spaniards on September 16, 1810.
This event is known as El Grito de la Independencia.
Mexicans celebrate with fireworks, parties (fiestas), food, dance, and music.

Autumn Prayer
I woke up this morning and all of a sudden it was cold in New York City, and the change immediately invoked the appearance of Indian corn, pumpkins, and fresh-pressed apple cider at the corner store.
It is still too early for bittersweet, but our backyard vine should yield a bumper crop after first frost, just in time for Thanksgiving on the last Thursday in November.
Vol. 12 No. 79 Thursday September 12, 2013

Special Commentaries—Air Cargo Courageous & Smart
As in years past, Lufthansa Cargo has once again very boldly stated that air freight yields will rise 20 percent this fall as the carrier copes with a revenue environment that fails to keep up the cost structure required to produce an FTK.
Regardless of Lufthansa's methods of addressing issues, we commend them for raising the issue and taking a stand. Unfortunately for LH and the industry, letters from corporate headquarters don't have any impact on yields that are solely dictated by the balance of supply and demand.

Qatar Cargo Steps Out Of Paper
Armed with a new IATA agreement, Qatar Airways Cargo takes a big step out of the paperwork jungle by ditching the requirement for a paper AWB from participating freight forwarders.
"Benefits of electronic airway bills include reduced costs, higher productivity, better reliability, and enhanced regulatory compliance," Qatar Airways CEO Akbar Al Baker said, signing the multilateral e-AWB.

India On Critical List
As India goes through a downturn—perhaps, the worst in 20 years (the economy grew 4.4 percent in the April-June quarter, the slowest quarterly rate since January-March 2009)—the Air Cargo Agents Association of India (ACAAI) is, however, steadfast in the belief that there is hope. Bharat Thakkar, the outgoing President of the association, said that never before has the importance of the air cargo logistics industry in India been so crucial.

Kotil Keynotes IBS IST
Dr Temel Kotil, Chief Executive Officer, Turkish Airlines delivering the key-note address at the IBS Cargo Forum in Istanbul this week, said that Turkish Airlines continues as one of the fastest growing airlines and that the Turkish capital city of Istanbul is ideally positioned to be the global connection point for air travel within the next decade.
Oh Captain As Dr. Rupprecht Returns
O Captain! my Captain! our fearful trip is done;
The ship has weathered every rack, the prize we sought is won.
– Walt Whitman
Lufthansa Cargo AG's Supervisory Board extended the contract of Executive Board member Dr. Karl-Rudolf Rupprecht.

BER Plan "Grotesque"
In the battle now raging within the BER airport management, technical manager Mr. Amman scores big in Round One.
As reported by FlyingTypers and elsewhere, the opening of the new "Willy Brandt" airport in the German capital has been postponed numerous times because of technical issues.

Saudia Launches First UK Freighters

Saudia Cargo positions itself with a winter schedule that is both ambitious and flexible as the carrier increases its belly and freighter capacity on a number of routes across its global network.
Schedules include deepening of routes already served with an additional flight per week from Guangzhou to Brussels, one additional weekly from Dhaka to Brussels, and two additional flights per week from Nairobi to Amsterdam.
Cargo shippers get daily SV air cargo lift NBO/AMS.
Vol. 12 No. 78 Tuesd
ay September 10, 2013
ACG Six Feet Under
On August 13th, FlyingTypers reported that there was no news regarding the fate of Air Cargo Germany and clarified that other sources touting an imminent re-start of ACG's operations were simply rehashing unfounded speculation.
Turns out we were right.
Tomorrow Is Today At Doha
Due to host the FIFA World Cup in 2022, nobody can accuse Qatar's rulers of lacking ambition or imagination. Not only is this a huge global event held in a country of just two million people—most of them expatriates—but stifling summer temperatures will mean the building of vast air-conditioned stadiums. Qatar's willingness to aim for the heavens has long-been apparent in the aviation sector.
Can India Handle Cargo?
A strange malady has gripped the Indian aviation sector.
There are people at the top who want things to move and reach world-class standards, but those down below have no desire to see the policies through.
Such is the case with the ground handling policy that involves movement of air cargo. It has taken at least five years to implement—after many starts and stops—and even today is not followed all over the country's airports.
UPS Pushes TransPac Partnership
United Parcel Service will continue to pursue expansion in fast growing markets even as it appeals the European Union's decision earlier this year to block its $6.7 billion bid for TNT Express.
The purchase of TNT would have doubled UPS's European network and made it a viable competitor to DHL as well as expanding its global footprint.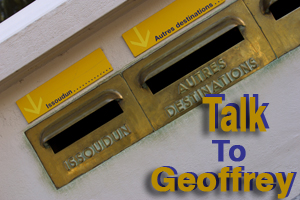 RE: CAF AirPower History Tour

Hello, Geoff . . .
FIFI was here a couple years ago. The CAF had an air show at the Millington, TN naval station. I drove out with a friend. FIFI was just taking off. When she returned 30 minutes later I walked over to be closer. I headed for the rear hatch. One of the pilots saw me and stopped me. He said visitors were allowed to climb up into the cockpit only.
Vol. 12 No. 77 Thursd
ay September 5, 2013
Lufthansa Hikes Rates
In a letter dated August 29 Lufthansa Cargo said it is raising rates 20 percent worldwide, effective with its winter schedules 2013/14.
So far, not a word has been heard from other carriers.
That may indicate others are waiting to see if Lufthansa can make the increases stick.
The letter signed by Lufthansa Board Member Andreas Otto noted: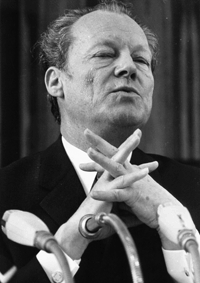 What Would Willy Say?
On a number of occasions, FlyingTypers has covered the teething woes of the new German airport in Berlin, named after the iconic former mayor of Berlin and German chancellor, Willy Brandt.
As controversial as some of Brandt's policies and politics have been, a number of his statements are still accepted basics of German politics and continue to be widely quoted.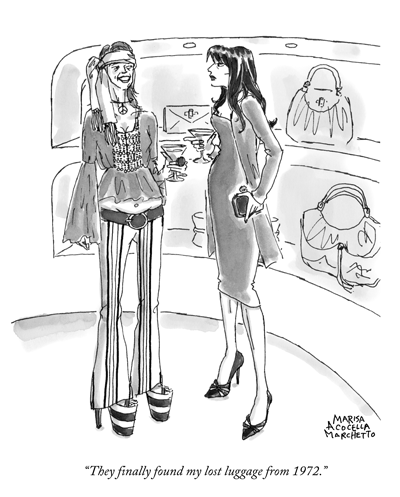 Twittering Hope
They say the squeaky wheel gets the grease, which tells us that it pays to complain. But in this day and age, with the world positively screeching with a myriad of unattended squeaky wheels, it might not pay to complain unless you can, literally, pay to complain.
This past summer all over USA and continuing during the fall comes the opportunity to go out to a local airport and experience (up close and personal onboard and in the air), a vintage Boeing B29 and others from the World War II and Korean War era.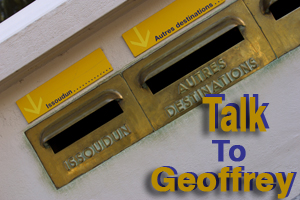 RE: Do We Love You
Hi Geoffrey,

Just want to say that was a truly touching piece on your son's 4th wedding anniversary. Sometimes we get so caught up in business that we forget to focus on some of the wonderful events in our lives. Great tunes!
Everything Is Ours is a bright, funny, beautifully written and acted new play by Nikole Beckwith. Directed by Adrienne Campbell-Holt, it opened last night for a limited run at Here Theater in New York City.
Everything is a comedy about what happens when two people who have it all get one more thing.
Vol. 12 No. 76 Frid
ay August 30, 2013
United Outlines Action Plan
"Got to pay your dues if you want to sing the blues,
"And you know it don't come easy!"
The songwriter perfectly described the difficulties of working in so few words.
We spoke to Jim Bellinder, V.P. Worldwide Cargo Sales, United Airlines Cargo.
Jim looks ahead as August 2013 moves toward September.
"It has been a challenging summer for United Cargo.
Handicap Peak Season
Container shipping freight rates have rebounded in recent months as lines have found pricing traction on the East-West trades in anticipation of an improving market during the third quarter. But efforts are still being made to optimize operational costs in a bid to stem losses due to structural overcapacity.
Spot rates on the Asia-North Europe trade jumped from the lows of less than $600 per TEU in mid-June to $1,360 in late July, according to the Shanghai Containerized Freight Index. Successful General Rate Increases in July and reports of a lack of space have helped support the increases close to near year-long highs, with substantial additional GRIs forecast for implementation August 1, to offer a further boost for lines.
Best Kept Secret No More
Kevin DeMilt is VP and Head of Travel & Logistics for L&T Infotech. FlyingTypers sat down with Kevin and his team in their Alpharetta, Georgia, offices—one of the leading locations for technology-focused businesses.
Asked about the background of L&T, Kevin put things in perspective:
Summer Of The Mosquito
Do you remember your last trip to the doctor or dentist of your choice? Or sitting idle in the airport lounge while waiting for a delayed flight to be called?
More likely than not, you were browsing through one of the magazines available there, or maybe using a mobile gadget.
Either way, unless you're Mr. Spock, you probably came across some news that was not your prime focus of interest.
Inspired by Ella's reading of the Cole Porter classic, the only YouTube copy of this tune we could find was in a salute to Colin Firth, which is OK, we suppose, but as previously stated our Playlist effort is more about the music.
Just like the movies about the people we love in air cargo that we began sending out six years ago, to us YouTube simply supplies a vehicle for sharing with our global audience.

Chuckles For August 30, 2013
Vol. 12 No. 75 Mond
ay August 26, 2013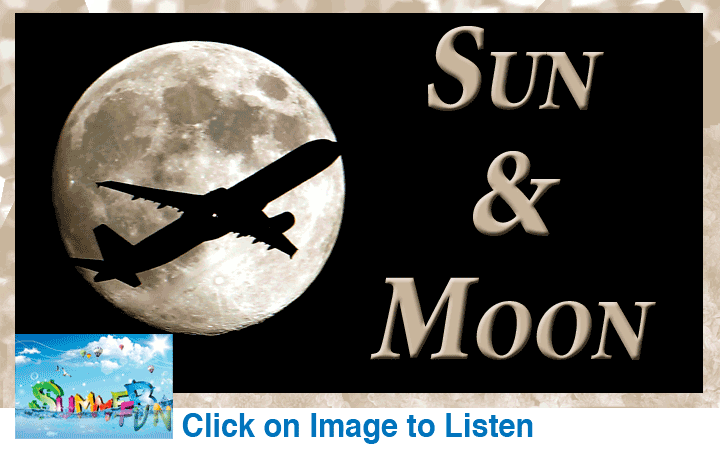 Music For Air Cargo
Once upon a time, long before FlyingTypers, I worked at KXEO Radio in Mexico, Missouri, running specialized programming at KWWR- FM.
The best part of my job was creating original studio productions and scheduling block programming of old-time radio shows of the 1930s & 1940s, including The Lone Ranger, Gangbusters, The Shadow, and others.
From programming and sales at a radio station, I moved to New York City, where I worked as a club reviewer and music critic for The Hollywood Reporter while also starting up a monthly tabloid at JFK International Airport called Airport Times, The Cargo Paper.
While working for The Hollywood Reporter, I interviewed Elvis, The Doors, The Rolling Stones, and many others.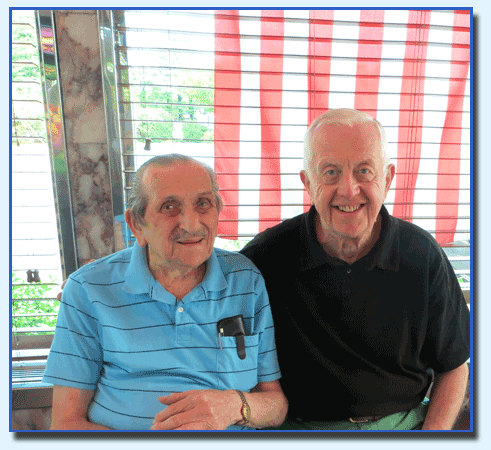 Keeping With Richard
Keeping up with Richard Malkin, the iconic father of air cargo journalism, "The Centurion" who glided past 100 years of age just this past June, is not as easy a task as you might imagine.
As the original air cargo beat reporter, it's no surprise that Malkin worked right up to 98 years of age, after which he finally put down his sword at the publication CNS Focus, rounding out a career in newspapers and publications that lasted more than 80 years.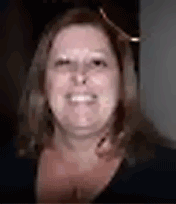 Letters To Richard
Hi Geoffrey,

Thanks for writing about Richard Malkin and Boxcars in the Sky.
I immediately went to Amazon.com and ordered one of the copies available.
It arrived today and I cannot wait to read it. This book should help answer a lot of questions that I have about early cargo and how our wonderful industry began.
Chuckles For August 26, 2013
Vol. 12 No. 74 Wednesd
ay August 21, 2013
Testing Lithium Logistics
There is hope that the recently released accident report regarding UPS flight 006, which crashed on September 3rd, 2010, in DXB and cost the lives of two U.S. aviators, might serve as a wake-up call to the industry, and to all stakeholders to push for tighter regulatory reins on the issue of shipping lithium batteries.
In all fairness it must be said that by and large both the regulatory authorities have failed to address the surge in retail shipping and reverse logistics involving consumers and sparked by Internet-based distribution in recent years.
Asia's Magical Statistical Tour
It is difficult to discern exactly what is happening in the Asia Pacific air cargo markets, at least from an initial glance at the latest tranche of figures released by airlines, airports, and industry bodies. While there is no clear trend to suggest the market is in any way pulling out of recession—even where growth is apparent, it's mostly low single digit, and freight rates remain bearish—there are now some bright spots.
Airports Council International reports that overall cargo in the Asia Pacific fell 0.5 percent on a 12-month rolling year to the end of May. However, this disguises a number of performance discrepancies.
Chuckles For August 21, 2013
India Agents IATA Beef
ACNFT has learned that the Air Cargo Agents Association of India (ACAAI) filed a complaint with the Competition Commission of India (CCI) about the IATA for anti-competitive actions.
We tried talking to Bharat Thakkar, ACAAI President, about the petition but he would not say a word.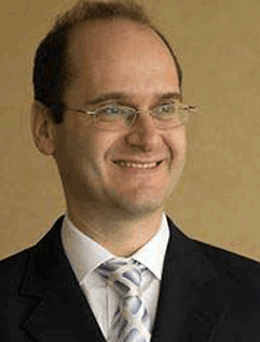 Ruslan Around The Charter
With general cargo freighter operators struggling for business as bellyhold capacity floods the market, the niche project market for oversized and heavy lift freighters is one of the few sectors not suffering from an excess of supply. That, at least, is the view of Michael Goodisman, Business Development Manager Ruslan International, which markets the combined 17-strong fleet of An-124-100s owned by Antonov Airlines and Volga-Dnepr Airlines.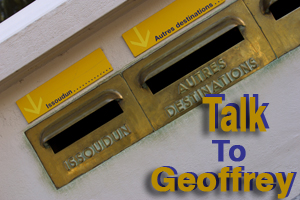 RE: Letter re WCS Needs Action Plan
Geoff…

Ms. Schmeling has stated in accurate yet simple terms, a significant truth.
Vol. 12 No. 73 Mond
ay August 19, 2013
BER Saga Curiouser & Curiouser
"Curiouser and Curiouser" wrote Lewis Carroll in 1865, as Alice from Alice In Wonderland contemplated the changes occurring.
The big new airport in Berlin named Willy Brandt, or BER, continues to make headlines in Germany and elsewhere, but change has been slow.
There have been a few limited flight start-up announcements, but most of the ink garnered by the gateway still focuses on burgeoning costs and delays.
Former Chairman of the Board, Klaus Wowereit, Mayor of Berlin, had to switch places with Brandenburg MP Matthias Platzeck in January 2013 under allegations that Wowereit knew more about the delays and cost explosion at the troubled Berlin gateway than he had previously admitted.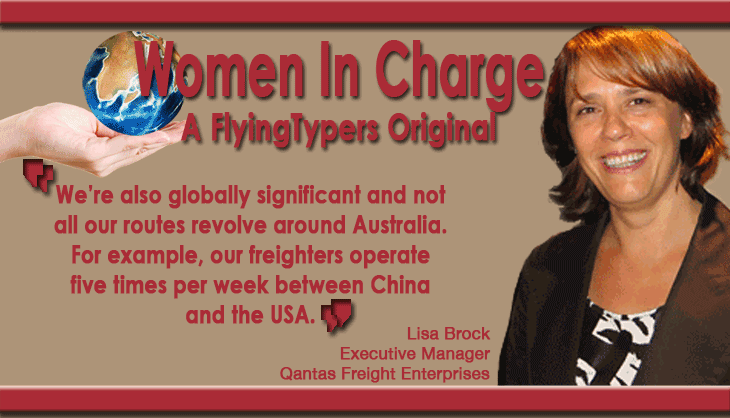 Qantas Freight Global Position
Qantas Freight is going from strength to strength as it gains leverage from the successful integration of its domestic business and its newly gained global reach following its standout deal with Emirates.
Emirates SkyCargo and Qantas Freight agreed to start selling capacity on each other's passenger and freight services back in March. Since then the carriers have been fleshing out the details of the joint marketing of freight slots across their substantial combined networks.
United Passive Aggressive Containers
On August 15, United Cargo began accepting the va-Q-tainer for transport on more than 150 widebody aircraft.
Built in UK, va-Q-tec containers use passive technology (there are no batteries, heating elements or fans) via vacuum insulation panels that protect internal contents from extreme ambient temperatures. The containers are particularly useful in the movement of pharmaceutical and biotechnological material.
United Cargo customers get three sizes of va-Q-tainers: USx, EU and XL.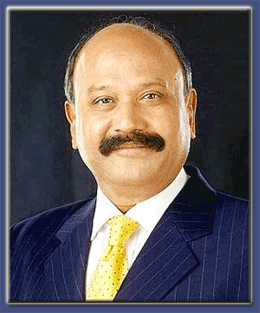 Never Alone Hyderabad Pharma Zone
Grandhi Mallikarjun Rao (GMR) must be a satisfied man. As promoter of the state-of-the-art Greenfield airport at Hyderabad, his dream of making the airport a hub came closer to fulfillment when the airport recently signed its first client -- Turbo Jet Engines -- for the country's first airport-based Free Trade Zone (FTZ) at Rajiv Gandhi International Airport (RGIA), Hyderabad. An elated S G K Kishore, CEO, GHIAL said: "The Free Trade Zone at the airport is envisioned to fuel the growth of a strong airport-driven economy.
Chuckles For August 19, 2013
Danny Golf 2013 At JFK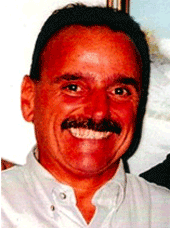 For any one in air cargo in and around New York City, next week on Thursday August 22, comes a feel good charity event with some fun, food, sport and friends in Smithtown, Long Island, as once again what is now the Ninth Dan Ferrante Annual Golf Classic tees off at beautiful Stonebridge Golf Links & Country Club.
Since its inception, after Danny, a much beloved figure of the JFK and New York air cargo community who worked for BAX Global died tragically and suddenly after his brave fight to beat down cancer Thursday February 3, 2005, a growing group of Danny's many friends decided to gather each year and raise money to help carry on the fight to find a cure.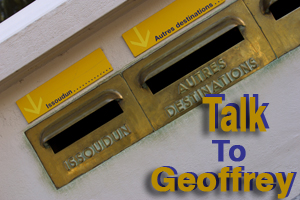 RE: Tell Them Willy Brandt Is Here
Geoff,
Your article re the continuing woes of BER was a terrific piece of aviation journalism.
Keep them coming.
David Plavin
Vol. 12 No. 72 Wednesd
ay August 14, 2013
AA US Airways Ready Round Two
The U.S. DOJ's denial of the proposed $11 billion merger between American Airlines and US Airways will have a minimal to non-existent impact on air cargo.
For his part, Kenji Hashimoto, in a letter to AA Cargo customers, said:
"We do not know how long the court process will take, so in the meantime, American and US Airways will continue to operate as independent companies and as competitors.
"Our focus remains on delivering excellent customer service and meeting your business needs," Kenji said.
Outside of the official loop, the consensus of opinion was summed up in very few words.
"I do not see any impact in terms of air cargo.
"USArways has never been that big an air cargo player," a top air cargo executive said.

IATA World Cargo Symposium Needs Action Plan
Looking back a bit as we get ready to saddle up during the upcoming autumn of 2013, IATA WCS in Doha earlier this year succeeded bringing together "who's who" of the industry.
Chuckles For August 14, 2013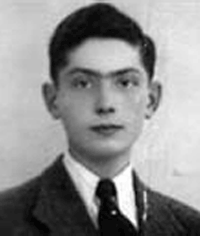 Walter Marx Remembered
We are sad to report the passing of Walter Marx in New York City yesterday (Tuesday August 13). He served as Amerford International Corporation President from 1951 until 1989, and was a true transportation pioneer.
Walter certainly made an impact on transportation and the rails, but his life before cargo reads like the pages of an epic and quite harrowing high adventure.
Walter Marx was born in Heilbronn, Germany, on February 27, 1926.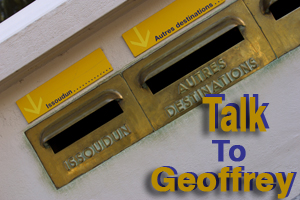 RE: Can TIACA Play The Game?

Geoffrey:

Daniel deserves your warm remarks.

Eric J. Williams
Vol. 12 No. 71 Tuesd
ay August 13, 2013
ACG Decidedly Kaputt
ACG's facing an unglamorous dawn.
On various occasions in previous months, FT has covered the demise of Air Cargo Germany.
One of the prime directives in journalism is to always follow up the story, so we hereby duly report that there is nothing to report.
No, it's not the summer holiday season, when news material is scarce, but a number of press releases appearing in German publications in the last four weeks sparked hopes that a return of ACG to the skies would be imminent.
Decidedly, that has not happened.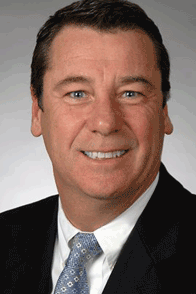 Delta Expands Wings & Wheels
Wings & Wheels . . . Delta Cargo Vehicle shipments from Los Angeles International Airport add customer benefits from the U.S. West Coast to Delta's global network.
"Freight customers have told us for some time they wanted our 'Variation Wheels' service at Los Angeles," said Ray "Hot Wheels" Curtis, Vice President, Delta Cargo Global Sales.
Cuba Libre
It may seem like a long way to go to get checked out, but Baltic Aviation Academy's Airbus A320 Full Flight Simulator (FFS) in Vilnius, Lithuania, was approved by the Cuba Civil Aviation Authority
The certificate was granted to Cubana de Aviación, Cuba's flag carrier as well as the country's largest airline.
Chuckles For August 13, 2013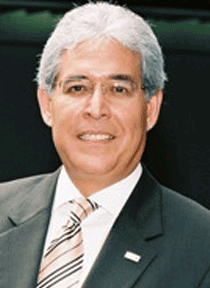 Can TIACA Play The Game?
Word that Daniel Fernandez (right) has left TIACA altogether comes as no surprise.
Folks who know Mr. Fernandez, as we have ever since he headed up the Miami World Trade Center (now led by Charlotte Gallogoly) know that behind Daniel's calm and always decent demeanor lies rock solid dedication and conviction to get the job right, just as he did while serving as only the second DG in the history of TIACA.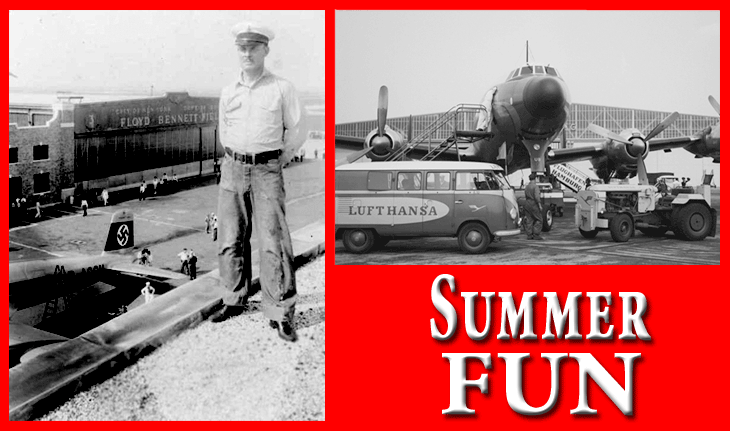 Historic Atlantic Flight Of Fancy
Last weekend marked the 75th anniversary of the first non-stop transatlantic flight of a land-based passenger aircraft to New York.
Landing at Floyd Bennett Field in New York City on August 11, 1938, just before 16:00 hours local time, a German built four-engine Focke-Wulf VI 200 "Condor," registered D-ACON & christened "Brandenburg," arrived from Berlin having flown 4,100 miles (6,000 kilometers) non-stop across the Atlantic in 24 hours and 57 minutes, at an average speed of 164 MPH (263kmh/h).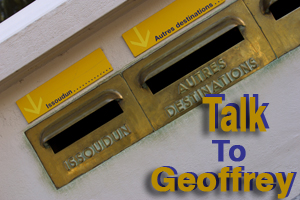 RE: John Dailey
Geoffrey:

About a year and a half ago I sent you notice of the passing of my father-in-law, John Dailey, who was one of the early pioneers in airfreight at JFK.
Vol. 12 No. 70 Wednesd
ay August 7, 2013
Lufthansa Cargo Planet Magazine Recognizes Geoffrey Arend
In a movie about Danish author and poet Hans Christian Andersen, author of The Little Mermaid and other immortal stories, actor Danny Kaye sings this line:
"While you read my book, it's also reading you!"
We thought about that sentiment when Lufthansa Cargo's elegant coffee table magazine—Planet-The magazine for airfreight professionals—arrived with our picture and the story, which we have reprinted here.

Air Cargo News For August 7, 2013

New Zealand New World
Air New Zealand's cargo operation is now "performing strongly" after a period of restructuring, according to Rick Nelson, General Manager of Cargo.
The end-of-line carrier exited the freighter business back in 2009 with the closure of its around-the-world 747F service. Since then, sales teams have focused on filling bellyhold space on ANZ's passenger-driven network, which offers a broad range of international and domestic airport-to-airport services with its fleet of more than 100 aircraft.
IMEX CEO—Taking Nothing For Granted
"I want to know, serve, and employ Latinos!" said Boston born, Italian American Michelle DeFronzo, owner of IMEX Cargo, GSA for Cathay Pacific Cargo for more than ten years, Amerijet Cargo, and others, to newspaper El Mundo recently.
Michelle is an enthusiastic, inclusive, genuine self-starter who also serves as President of the Air Cargo Club New England. She is looking ahead to later this year, as nominations for the ACCNE Board will be held at the annual meeting in September for elections in December.
Chuckles For August 7, 2013
Midlands UK Air India Launch
On August 1, 2013, Air India launched four times a week service to Britain's Birmingham Airport from Delhi with the new Boeing 787-800 'Dreamliner,' despite a report in late July that smoke was observed coming out of one of the aircraft's food warming ovens.
Whether the smoke was caused by an errant piece of burned Naan bread or something else a bit nastier is yet to be revealed.
But it is safe to say that getting the beautiful new bird to land in his city is a credit to the tireless efforts of Birmingham Airport's Brand Ambassador for Asian Markets, Uday Dholakia, along with a host of others.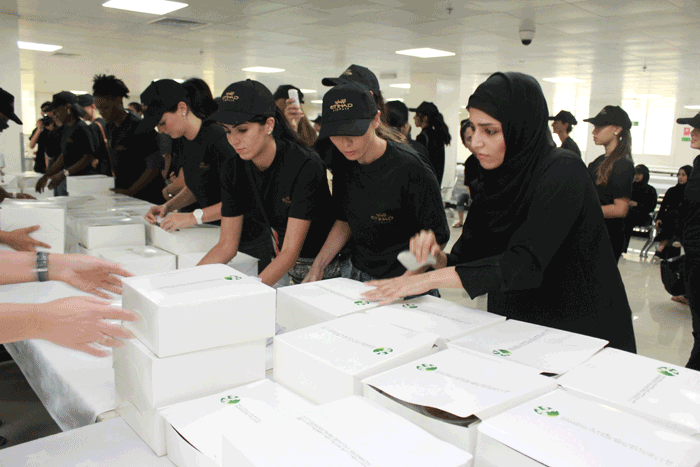 Etihad Celebrates Tenth Anniversary Iftar Style
Etihad Airways Iftar box party allowed staff to spread Ramadan blessings by donating and distributing meals to more than 3,500 people in the Workers' Village in Mussafah - Abu Dhabi, as part of the airline's tenth anniversary celebrations.
Vol. 12 No. 68 Thursd
ay August 1, 2013
Lithium Batteries Spark Dreadful Report In UPS Tragedy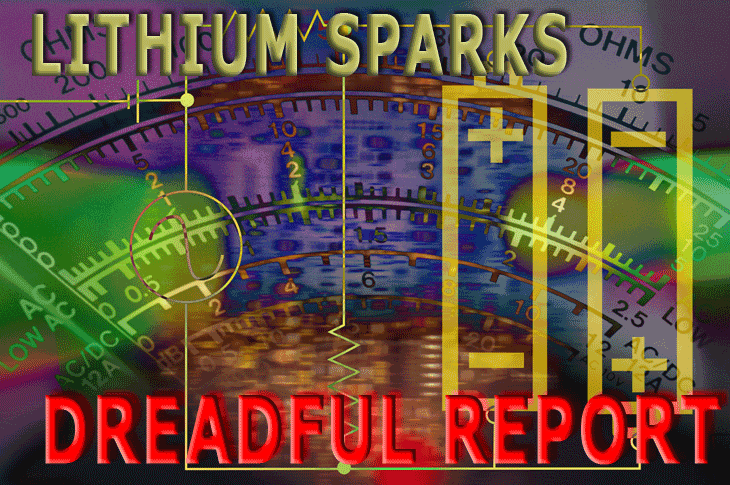 No, this is not a story about Boeing's B787, although for all the public knows, the recent grounding of the fledgling fleet of new generation aircraft due to suspected fires has brought an almost razor sharp focus to the lithium power source.
But a look at lithium batteries reveals they were an issue long before the B787, in fact they have been controversial, heavily under discussion, and subject to scrutiny by regulators and other stakeholders for more than a decade.
Since 2008, the regulatory requirements applicable to this commodity have changed considerably in all modes of transport, but the changes in the IATA Dangerous Goods Regulations especially have substantially complicated and become an issue in dangerous goods training for shippers, forwarders, and operators.

Saudia Five From Nairobi
"The broad destination mix now offered by Saudia Cargo via the Nairobi gateway presents our customers with seamless connectivity for their logistical import demands into Africa," Peter Scholten, Vice President Commercial at Saudia Cargo declared as SV said that it has re-launched its Nairobi hub expanding connections to sub-Saharan Africa.
(Editor's Note: Ted Braun, a treasured senior correspondent here at FlyingTypers, is also a reader as well and as such contributes on many levels to the ongoing conversation that comprises our publication today.
Here, a letter from a reader triggered some further thoughts on a subject near and dear to Ted concerning airline codes, ULDs, and IATA fees.)

On March 29, 2013, just after the IATA 2013 WCS in Doha, FlyingTypers published an article titled "IATA Stuffs Can Fees."
Vol. 12 No. 67 Mond
ay July 29, 2013


Daniel Fernandez and Team TIACA at ACF Atlanta last year. Pictured (L to R) are: Tiffany Cordeschi, Administrative Assistant; Reha Erman, Director of Sales; Daniel Fernandez, Rachael Negron, Executive Secretary; and John Roeder, Director of Operations.
Mr. Cool Secures Post At TIACA
The appointment of former TSA Cargo Division Director & front man Doug Brittin to the post of Secretary General of The International Air Cargo Association (TIACA) is curious.
Daniel Fernandez, who as only the second Sec. Gen. the organization has had since its modern day restart, is not fired as Brittin comes in, but at this point (publicly at least), Daniel is left twisting in the wind, not unlike a baseball player who is "designated for assignment"—meaning one is no longer on the team, but there is money left to be paid on the contract.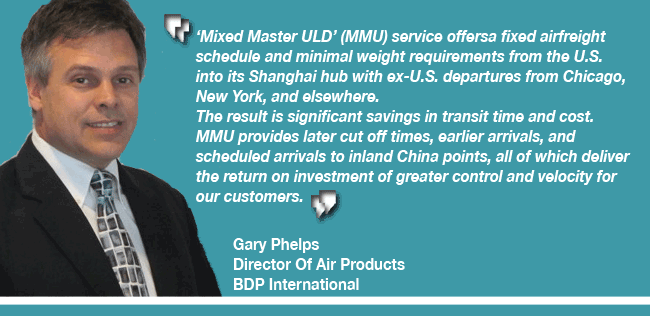 BDP Targets Inland China
BDP International is targeting growing Chinese interior markets with an air freight product designed to improve supply chain value, visibility, and transit times.
The Philadelphia-based forwarder's "Mixed Master ULD" (MMU) service offers, the company says, "a fixed airfreight schedule and minimal weight requirements from the U.S. into its Shanghai hub with ex-U.S. departures from Chicago, New York, and elsewhere.
"The result is significant savings in transit time and cost," said Gary Phelps, BDP's Director of Air Products.
Bali Wrestles With Growth And Safety
Indonesia's unique approach to safety was thrust once more into the spotlight in April when shocking pictures emerged of a Lion Air Boeing 737 flailing in the water after crashing on its final approach to Bali's Ngurah Rai International Airport.
The good news is that everybody walked away from the wreckage. Carrying more than 100 passengers and crew, the plane overshot a runway on the Indonesian resort island of Bali due to pilot error.
Chuckles for July 29, 2013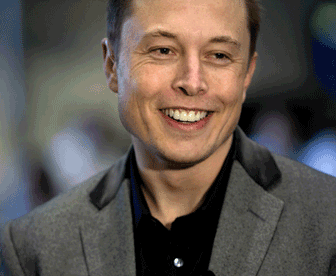 Passenger And Cargo Speedy Coast To Caost
Yes, he's the founder of Space X, the first commercial venture to send a cargo spacecraft to the International Space Station.
Yes, he's the co-founder of PayPal and chairman of SolarCity, the largest provider of solar power systems in the U.S.
And yes, he's head of Tesla Motors, which produced the world's first all-electric sports car, its first electric luxury car, and actually turned a profit in the first quarter of 2013.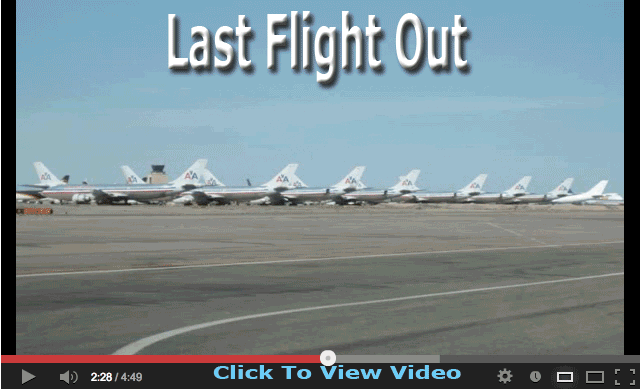 Last Flight Out . . . As new generation aircraft take to the skies, we say goodbye and thanks for the ride to the MD-80s and other proud birds now awaiting their next chapter in a desert bone yard.
The retirement of these last McDonnell Douglas MD-80s marks the end of an era for American Airlines, which has operated Douglas-built aircraft since the early 1930's, when AA first flew the DC-2 and later covered the USA as the largest operator of "the airplane that taught the world how to fly," the Douglas DC-3.
Vol. 12 No. 66 Thursd
ay July 25, 2013
Blue Skies Smiling At Changi
Managers at Singapore's Changi airport are confident they can continue to pick up new cargo in niche industry verticals and emerging markets to offset a contraction in air freight volumes across Asia.
The Association of Asia Pacific Airlines reported a 3.3 percent decline in air cargo incomes last year, and carriers saw a further 3.2 percent slump in the first four months of this year.
These foul trade winds did not bypass Singapore. Total cargo throughput at Changi contracted 3.2 percent to 1.81 million tons last year and in the first five months of 2013 fell 2.4 percent to 727,000 tons.

On The Biman
When Biman Bangladesh—the national carrier of India's neighbor, Bangladesh—recently sent out two 'Requests for Information' for ground and cargo handling by foreign companies, the staff of the airline protested.
There was slogan shouting outside the carrier's headquarters (Balaka Bhavan) in downtown Dhaka.
The protesters carried a simple message for the newly-appointed Managing Director and CEO, Briton Kevin John Steele: ground handling was the largest source of income for the carrier and the authorities were planning to hand it over to foreigners. Such a decision, the staff said, was against the nation's interest.
Tip Of Emirates Swath
Tip of Emirates Swath . . . Emirates looking at flights from UK to USA, as Emirates' Laurie Berryman, Vice President UK and Ireland, tells "Emirates could flood the North Atlantic with swathes of Airbus A380s and 777-300ERs out of places like Birmingham and Manchester, two cities which are bursting with pent up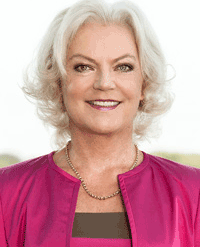 New German Airport Ready When You Are
As FT has already reported, the recently restarted German Airport of Kassel (KSF) encountered a number of troubles. So is KSF just another case of wasting taxpayer's money or is there more to it?
Sure enough, an unsuspecting visitor to Kassel Airport will likely feel a bit lonely when entering the premises. Everything one would expect from an airport is there—except people.
FT spoke to Maria Anna Muller, recently appointed MD of the Kassel Airport Corporation and FT Woman of the Year 2006. Ms. Muller came to our attention as the hard driving, opportunistic airport marketeer at Frankfurt Hahn that year.

Turkish Freighters To Tehran
Turkish Airlines Cargo said it is adding a weekly IST/Tehran (IKA) freighter flight beginning next week on July 31, 2013.
---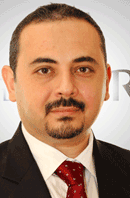 The Saudia 6% Solution
"Although the current market is a bit soft, we still expect to achieve a 10 percent growth during the second half of the year," said Nabil Khojah, CEO of Saudia Cargo as the carrier reported business grew by 6 percent for its first six months through June 30.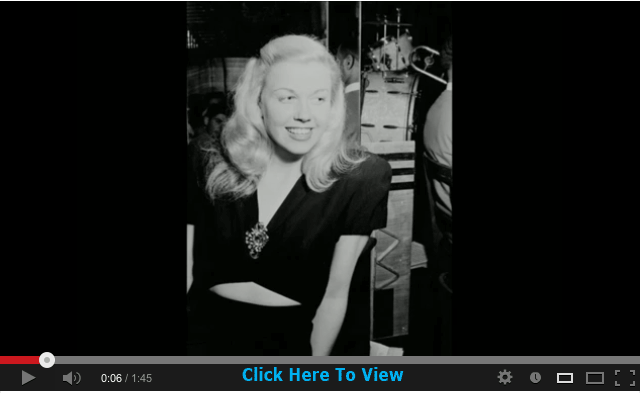 Blue Skies

In 1926 Irving Berlin penned the immortal "Blue Skies".
  Here is a minute plus of that tune sung by Doris Day, and our wish during Summer of 2013 for "nothing but Blue Skies from now on."
Vol. 12 No. 65 Mond
ay July 22, 2013
United Jumps Over The Moon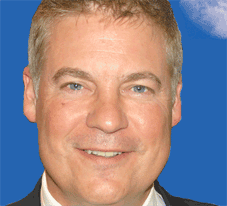 Sure, it's always about business, but often what we put in the air is inspiring as well.
We asked Robbie Anderson, President, United Cargo to share his view of this moment above LAX last week.


I was looking at this inspiring photo of a United aircraft and reflecting on the first three weeks of our United Cargo 360° system rollout. UC360° is our adaptation of the Mercator SkyChain IT solution that will make United Cargo very easy to do business with in the future.
It occurred to me how the phases of the moon relate to the phases of a project. We know the full moon is always out there and will appear eventually—how much we see at any one time is a function of the phase we're in.
Like the moon in the photo, I believe UC360° is in the "waxing gibbous" phase: as we overcome the initial challenges and solve our issues, we're seeing more and more of what the system can do for United Cargo and our customers.
Kenji We Hardly Knew Ye
Kenji Hashimoto is alive and well and moving up the corporate ladder at the "new" American Airlines, so it is not inappropriate to muse for a moment that a new face and bright light in the air cargo business has decided to shine somewhere else.
We first got to know Kenji as President of American Airlines Cargo during this past CNS Partnership Conference, out amongst the sagebrush in Arizona.
Our first impression was that he was very smart and cool, but Kenji is also a good sport and can laugh easily, which is always a good sign.
Movin' On Up
If there is one thing ATC (the Frankfurt-based GSSA that recently moved into North America with its acquisition of Platinum), offers it is opportunities for a growing list of airlines and their staff.
ATC CEO Ingo Zimmer declares: "Promoting from within builds strength to strength, as we secure our position as the top resource GSSA.
"ATC is proud to field the best team in the business."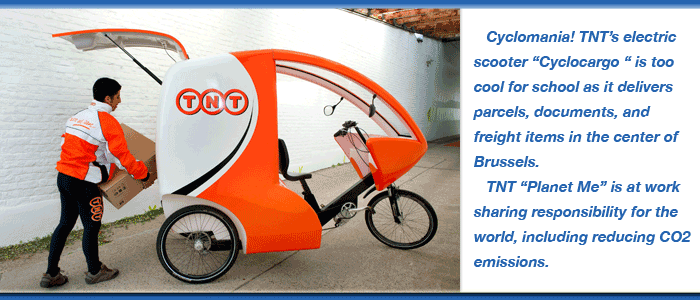 TNT Period Of Adjustment
TNT Express plans to reduce its trans-continental air capacity in an effort to boost profits following its failed sale to UPS earlier this year, which saw the integrator's value plummet.
Alongside job cuts, the consolidation of many services, and better use of infrastructure, TNT intends 'optimizing' its long-haul air capacity, which currently takes in three Boeing 777 Freighters and two 747s.


Vol. 12 No. 64 Thursd
ay July 18, 2013
All My Exes Live In Texas
"All My Ex's Live In Texas" may be a tune that rings true for AA Cargo now that Kenji Hashimoto joins Dave Brooks in the "Hall of Fame" of American Airlines Cargo ex-Presidents who happen to reside in the Lone Star State.
Dave is happily retired, and on Monday American Airlines Cargo announced that Kenji will soon move up to Senior Vice President of Regional Carriers, out from his brief tenure as President AA Cargo, with Jim Butler, American's Managing Director of Commercial Planning and Performance, stepping up to take his place.
Turkish Airlines Shows No Slow-Down
Despite what is going on in Turkey right now, Turkish Airlines pattern for growth has continued unabated. Istanbul emerged as an even larger international hub this year, with the airline's destination count set to rise from 236 to 250 by the end of 2013.
Istanbul is close-in to Europe, and while everybody from LHR to FRA and back again to CDG have been watching (and at times whining) about EK, EY, QR, SV, and some other rising stars of the Middle East, here comes Turkish Airlines. At times it has been underestimated and even overlooked, but it quietly continues to eat everybody's lunch with more flights and more density to several key European locations, beating out many of the more frequently lauded companies.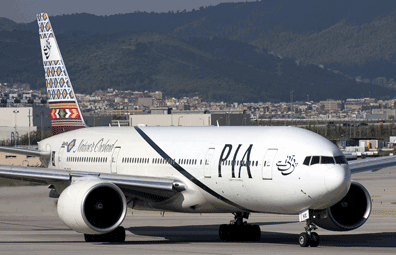 Good News For Pakistan International Airlines
In a place often on the downside of the news, Pakistan International Airlines (PIA) said that IATA has renewed its IATA Operational Safety Audit (IOSA) Registration.
PIA said that IOSA registration has been extended for the next two years following PIA's fifth 'Operational Safety' audit.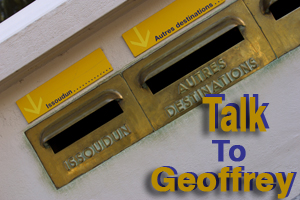 Dear Geoffrey,

Just in case you haven't picked this up, I am attaching a copy of the relevant cargo pages of IATA WATS (World Air Traffic Statistics) released for 2012.
Emirates SkyCargo is officially now the world's largest International cargo airline :0)!!

Best regards,

Ram
Vol. 12 No. 63 Mond
ay July 15, 2013
Kerry Paces Hong Kong Logistics
Recently FlyingTypers had the pleasure of a chat with Kenneth Ko, Director of International Freight Forwarding at fast-expanding Kerry Logistics.
Although headquartered in Hong Kong, managers at Kerry have spent the last decade taking the company global as well as building up its market-leading position in Greater China and the Asean region, where it is a preferred supplier of a number of Fortune 500 companies in the beverage, FMCG, fashion, pharma, and electronics sectors.
Ko said Transpacific air freight volumes fell some five percent and Asia-Europe suffered a decline of around 20 percent last year. However, for companies such as Kerry with a strong foothold in emerging markets in Asia, this was offset to some extent by the 10 percent rise in demand for uplift on intra-Asia lanes.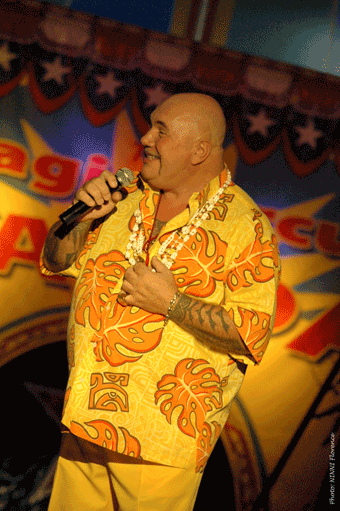 Like To See Samoa Of The Circus
Summer means fun, and lord love a circus! And special love goes to those intrepid folks who travel around with them, especially the littlest circus of them all.
Back in the 1930s, The Hal Kemp Orchestra had a hit tune in America called "I'd Like To See Samoa of Samoa." Now in 2013 "The Magic Circus of Samoa" is showing more of the romance and spirit of the island nation.
Now in its tenth year, Magic Circus is out and about this summer touring the islands of the South Pacific whilst bringing a unique attraction to the often isolated inhabitants living on some of the remotest islands of the South Pacific.
Amerijet IT Farmer In The Dell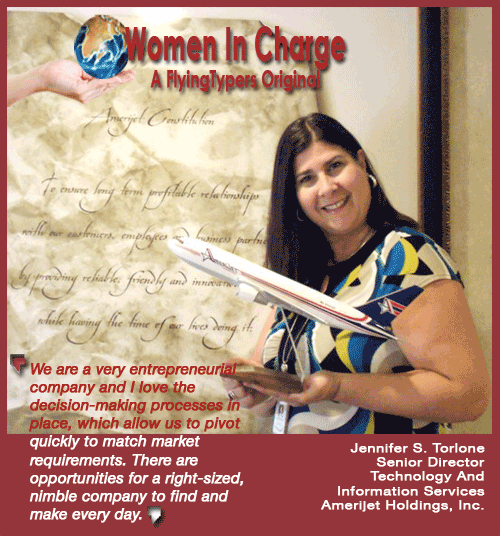 For Amerijet International, time is of the essence. As a cargo shipping company with a growing global footprint, service to more than 550 destinations worldwide, and more than 200 million pounds of cargo carried per year, customers in the Americas, Mexico, the Caribbean, Europe, Asia, and the Middle East depend on Florida-based Amerijet to move their personal and commercial cargo quickly, securely, and reliably by land, sea, or air.
EMO Trans Denver Sky
Talk about heavy lifting! No matter how big the project, EMO Trans Denver is capable of handling it.
This five-person, full-service office specializes in moving heavy machinery, such as equipment used in the construction and oil and gas industries.
"We frequently truck oversized cargo to and from the Ports of Los Angeles and Houston," explains branch manager Lynn Derbin.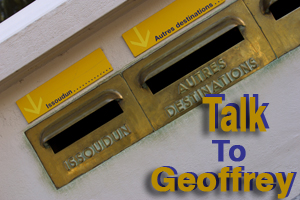 RE: Connie Takes Wing Over Europe
Dear Geoffrey,

Loved the letter and item on the Connie, but something bothers me.
The April 17, 1944 Hughes/Fry flight was in the prototype L-049 [which hadn't even been named the Constellation at that time; and as far as I can tell had no white paint on it at all (other than in the stripes on the U.S. flag), it was all-over silver (aluminum) with red markings].
However, N6937C is a L-1049H Super Constellation, i.e. not quite the same animal, and therefore not quite the most suitable airplane for recreating the original flight. [Apart from the fact that it's not a true Constellation, it also wasn't one of the last few built (depending on what you mean by "few").
Vol. 12 No. 62 Wednesd
ay July 10, 2013
Where Air Meets The Road
Two of the world's leading integrators will continue to push international trucking services in Asia as a cheaper and more carbon efficient transport mode to air cargo, and a faster, more reliable option to ocean shipping.
Bruno Selmoni, head of road freight and multimodal in the Asia Pacific for DHL Global Forwarding, said intra-Asia truck movements across borders complements the company's air and sea options.
Quote Of The Day
Less than one month from reporting all important P&L numbers for the first half on August 2, Lufthansa Cargo CEO and Chairman of the Executive Board Karl Ulrich Garnadt reports "staying flexible" despite weak demand and overcapacities in important air freight markets.
Lufthansa transported 0.8 percent less cargo and mail in June versus the same time last year.
Atlanta Brokers And Forwarders Spotlight Women
A recent meeting of the Atlanta International Forwarders & Brokers Association (AIFBA) turned out to be an impromptu FlyingTypers 'Women in Cargo' update, built around an emotional farewell to Margaret Barnette, CBP Assistant Port Director - Trade Port of Atlanta, on her retirement.
That was the main draw to a well-attended meeting at the Airport Marriott.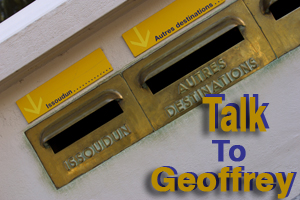 RE: Uttmark Postmarks Air Mail
Dear Geoffrey,

Reading the latest edition of FlyingTypers this morning, and seeing your photo of the TWA visitor's pass from JFK that you held on to, reminded me of the attached BOAC luggage tag from LHR to IDL that is currently sitting in my office. Priceless . . .
---
RE: Connie Takes Wing Over Europe
Thank you very much for the response on the Paris Connie! I agree, I think it was the most beautiful a/c ever built.
My father worked on the first one that flew, the night Howard Hughes & Jack Fry flew it from Burbank to Washington, D.C., & set the transcontinental speed record, delivering it to the USAAC at DCA. Out of deference to all the work Mr. Hughes had done to bring the Connie to life, the military let him deliver it from the factory, instead of sending a military flight crew to get it.
---
RE: Say Good Bye To My Little Friend

Geoffrey,

"Say Goodbye To My Little Friend?"
The B727 was/is a horrendously noisy aircraft.
The completely inadequate FAA response to that noise soured the public to airports and has made it very difficult to add runways and increase airside capacity.
Vol. 12 No. 61 Mond
ay July 8, 2013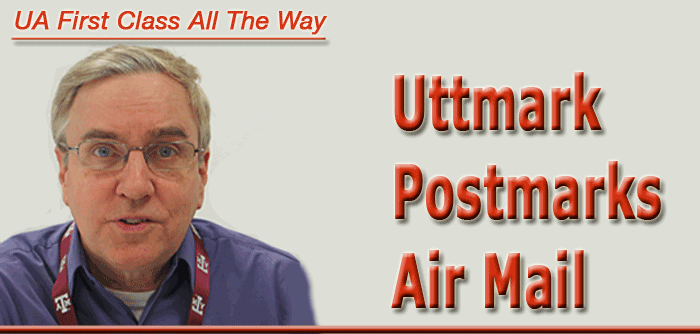 Uttmark Postmarks
Air Mail
Sometimes when out doing a story for FlyingTypers, we chance upon someone who has been around but whom we haven't seen for a while, and past encounters seem more like the snippets of some dream we aren't certain truly happened.
Once upon a time we met Robert Uttmark in a small room near a converted part of Hangar 12 at John F. Kennedy Airport, in an office off to the side of an area allocated to cargo acceptance.
The area for air cargo in Hangar 12 was the tiniest part of a building otherwise filled with B727 and Lockheed L-1011 aircraft. It was a space where those planes had their mechanics looked over, back during a time when JFK was home to that type of work.
CVG Goes Super Cargo
Air cargo takes off at Cincinnati/Northern Kentucky International Airport (CVG) after the launch of DHL's third "super hub" last month (the other two are LEJ &HKG), and something Hall of Fame baseball player Yogi Berra said comes to mind.
What Were Those Dogs Sniffing?
AP reported that a dog's suspicions about a piece of cargo at Detroit Metropolitan Airport were incorrect, after triggering a partial evacuation of the main terminal. The nose, in this case, did not know.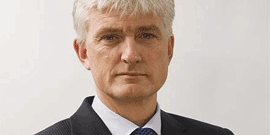 Last week on July 1 Mattijs ten Brink assumed command as general manager at Amsterdam based LCC Transavia Airlines CV (Transavia) moving from his post as senior vice president of sales & distribution Air France-KLM Cargo.
Transavia with twenty aircraft operates as an independent part of the AF-KL Group, mostly flying schedules and charters to leisure destinations.
Say GoodBye To My Little Friend
On Monday June 21, FedEx retired the last B727 from its fleet, closing a 35-year run with the airplane. It was the B727 that brought the then upstart company into the big time post U.S. deregulation in 1978.
Maybe it was hard to say goodbye (or just air cargo), but FedEx is the last major international carrier anywhere in the world to retire the aircraft from service.
For the record, FedEx aircraft N481FE flew its last ceremonial run from its Indianapolis maintenance base to the FedEx Express World Hub at Memphis International Airport, where 1,000 company executives, air operations team members, and other guests threw a party to say goodbye.
Chuckles for July 8, 2013
The Perils Of Capt. Gopinath
The last few months have been quite a seesaw for India's serial aviation entrepreneur, Capt. G. R. Gopinath.
With his Deccan Cargo & Express Logistics (DCEL) failing miserably, the good captain even dreamt of starting another passenger low-cost carrier (LCC).
Geoff,
Enjoyed your article from the Paris Air Show.
Was that a Lockheed Constellation I saw in one of the shots?
If so, would be grateful for a little info on it.
Kind Regards,
Jerry Hyatt
Vol. 12 No. 59 Saturd
ay June 29, 2013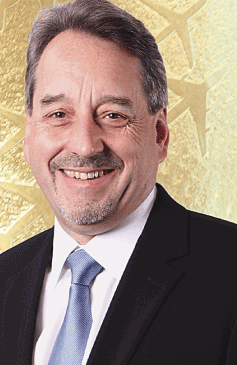 Things Are Tough All Over
FlyingTypers recently had a long chat with Andrew Herdman, the Kuala Lumpur-based Director General of the Association of Asia Pacific Airlines.
He compared the plight of the air cargo industry to the similar mismatch in supply and demand also apparent in most major shipping sectors.

"As with shipping, demand is disappointing, trade growth minimal, and the industry is affected by severe overcapacity," he said.

ATC Feeling Platinum
It was the Umbrellas of Munich last month during Air Cargo Europe, as almost constant rains contributed to the worst soaking in Germany since the 17th century. But not even the rains could put a damper on the first worldwide sales meeting of ATC; the GSSA recently expanded its reach into USA through acquisition of Platinum Air Cargo.
ATC leaders from eleven countries and several geographic regions met together with CEO Ingo Zimmer and the Frankfurt-based ATC global management team to map out the growing GSA's new strategic orientation and to explore new opportunities for continued growth.
World Central Grand Cargo Station
Fresh from Dubai International confirmation as the world's second busiest airport for international passenger traffic—moving ahead of Paris' Charles de Gaulle airport for the first time—DIA's operator, Dubai Airports, is also seeking a similarly commanding position in air cargo.
Although IATA is predicting 1.4 percent growth in global air cargo markets this year, the Middle East and its string of big-investing airlines and airports have consistently outperformed the rest of the world in recent years, led by DIA and home carrier Emirates.
Shorts
Senator Nijankin
Jacques Nijankin has joined the international freight forwarding company Senator International.
"This cargo handling agreement with Virgin Atlantic at New York-JFK and Boston represents another facet of the expanding relationship between our two airlines," said Tony Charaf, Senior Vice President and Chief Cargo Officer for Delta Cargo,
Chuckles for June 29, 2013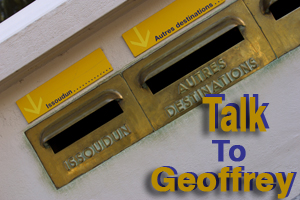 Dear Geoffrey,

I would like to add some remarks to Lou Borok's valuable letter yesterday concerning a paperless cargo world.
Indeed, there really is nothing very new in all the e-freight hype.
In the mid-70s (almost 40 years ago!) I worked for Air Canada Cargo in Frankfurt. Even in those early days the Frankfurt cargo department was connected to the main computer in Canada.
Vol. 12 No. 58 Wednesd
ay June 26, 2013
New Top Management At SkyCargo
Nabil Sultan is new Divisional Senior Vice President (DSVP) of Emirates SkyCargo a post that had been held by Ram Menen, until he retired from Emirates in early June.
Sultan, who has held numerous commercial roles in his 20 years with Emirates, previously served as DSVP for passenger revenue optimization and distribution.

Crying Foul As Gulf Surges
Europe's carriers claim the Middle East's most rapidly expanding State-owned airlines—Qatar Airways, Emirates, and Etihad—are benefitting from unfair competitive advantages, which are enabling them to seize market share.
Richard Forson, (right) 'interim' President and CEO of Luxembourg freighter operator Cargolux, told FlyingTypers that Gulf carriers were now the biggest threat to freighter operators and combined airlines.
"The main Middle East carriers all recorded significant growth in the first quarter," he said. "The increasing influence of Middle East carriers is something the cargo industry will have to handle, as they have on the passenger side."
Forson argues that some traditional combination carries will be forced to cut capacity and may choose not to renew freighter fleets in the face of the "irrational behavior of airlines offering discounts" to build market share.
"It's not an equal playing field and that's where the irrationality comes from," he explained.
Logistics In Emerging Markets
Logistics demand from the emerging markets project sector is going from strength to strength, providing some relief for under-pressure air charter and freighter operators.
Back in 2007-2008, major infrastructure, energy, and offshore projects were rapidly moving forward around the world, on the back of strong global economic growth.
The size of many of these undertakings meant that demand for many specialist transport solutions remained relatively perky, even once the seriousness of the downturn that became the Global Financial Crisis became apparent.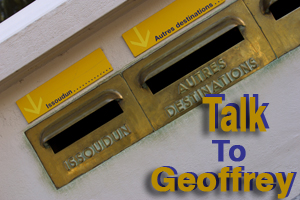 RE: French Air & Space Museum
Hello Geoffrey,

Took your (good) advice and went in search of the old arrivals/departure hall. Wonderful to see it again (I flew in & out of LBG
Vol. 12 No. 56 Tuesday
June 18, 2013
DG Needs Universal Clarity
When it comes to dangerous goods (DG) shipping, everything is in compliance—or so it seems.
Forwarders and (more to the point) their industry associations tend to complain about lack of recognition on the side of airlines.
And indeed, the relationship between forwarders and airliners is in dire need of being redefined.
Shippers complain about why they cannot directly deal with the airlines and why airlines are seemingly unable to meet the specific needs of shippers.
As always, there are three sides to this story, and all stakeholders involved have more or less reason to complain.
Logic & Logistics From The Ground Up
While attending the sessions at EMO Trans Annual Meeting in Lisbon this year, we were struck by the universal benefit of sharing both ideas and logic, not only by EMO team members, but also various presenters at the four-day event.
In a world where news that appears is most often the same subject in various publications, it is both refreshing and enlightening to observe news and views off the beaten path and expressed by people involved in the effort of a solid, mid-sized transportation company.
So while everybody else covers the mainstream in air cargo (we do as well), FlyingTypers will always be out there in the weeds talking to the people that make this great global industry what it is today.
The people here are not everyday names in air cargo, but by our measure they are just as important a force as any other group.
Vol. 12 No. 55 Mond
ay June 17, 2013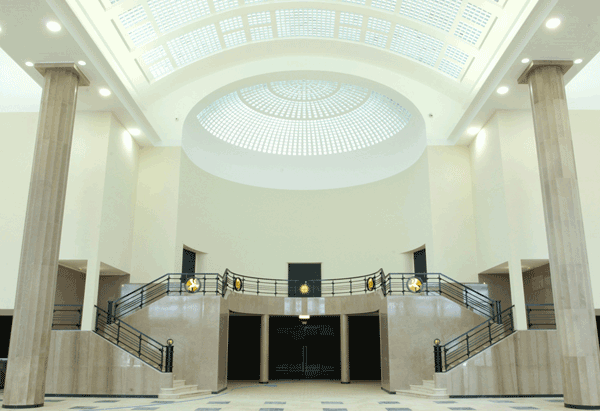 The Paris Air Show opens today, June 17 with an attraction for the ages, as The French Air and Space Museum located in the historical buildings of the former Le Bourget Airport unveils the restored "Salle des Huit Colonnes" ("Hall of the Eight Pillars") the art deco masterpiece at the spectacular heart of the 1930's passenger building here.
Charlotte Will Paddle Without Orr
In terms of passenger boarding, Charlotte is the 8th busiest U.S. airport and the 2010 recipient of the IATA Eagle Award. As a US Airways hub it serves 26 international destinations and boasts "ultra low" boarding costs according to Jerry Orr, (left) airport aviation director since 1989. The airport currently provides 14 international gates; a new international terminal featuring 25-plus gates, and new parking facilities are under construction.
IT Sage Fronts Calogi
Talk about swimming upstream.
While almost every person you talk to these days speaks in shorthand, here comes Calogi's Patrick Murray, and he's not mincing any words.
"Business is booming for Calogi.
"We now have 13 agents across Asia, South America, North America, and Europe.
"Our subscribing companies have increased by 25 percent, our users by 17 percent, and our transactions by 31 percent.
Chuckles For June 17, 2013
Drone Delivers Cargo
A Dixon California outfit named Logistic Gliders has developed an entirely new approach to moving air cargo by harnessing low-cost UAV electronics and novel manufacturing methods.
Recently the LG-1000, the first air-launched, disposable cargo glider capable of carrying 1,000 lbs. of supplies over 70 nautical miles successfully flew above the desert here.
In operation the packed glider is carried aboard a host aircraft folded up.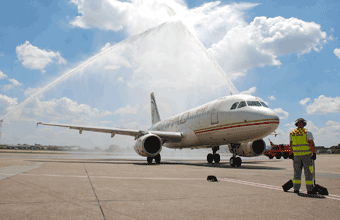 Etihad Airways opened Belgrade service into Nikola Tesla Airport flights daily from Abu Dhabi carrying the JU code of Serbian national carrier, JatAirways.
Cooperation between Etihad Airways and JatAirways continues to grow and the two airlines will (subject to government and regulatory approval) add their code to more than 40 destinations across each other's networks.
Vishakapatnam And Big Tuna
The skies are opening up—literally—and the Indian port city of Vishakapatnam (or Vizag as it is well known) will be one of the biggest beneficiaries. The opening of the skies follows a landmark decision recently taken by the military and civil authorities, which decided to implement the Flexible Use of Airspace (FUA). At the moment, the military controls close to two-thirds of the air space, with the rest free for civil operations. But as aviation has grown, there has been plenty of give-and-take, albeit with some reluctance on the part of the military authorities.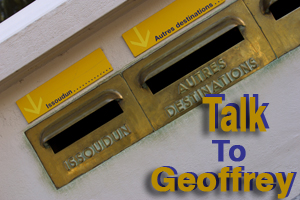 Dear Geoffrey,

IATA's EasyDGR SAAS solution was touted by IATA as "the first IATA product aiming at and supporting the shipper".
After launching the product (which had not been beta-tested and was subsequently prone to painful errors) IATA didn't keep up with their promises (such as making available localized versions).
Vol. 12 No. 54 Wednesd
ay June 12, 2013
Aztec Tiger Drives Expo Carga
Mexico City Exclusive—Judging by the massive cheek-to-jowl participation at Air Cargo Europe last week in Munich, with industry stakeholders out in record numbers to plant the flag, those already in the mood might might also have headed on over to "Expo Carga," which started yesterday in Mexico City's World Trade Center.
This event is now in its sixth year, but in terms of attention received, Expo Carga gets no respect—especially compared to many of the other events air cargo likes to attend.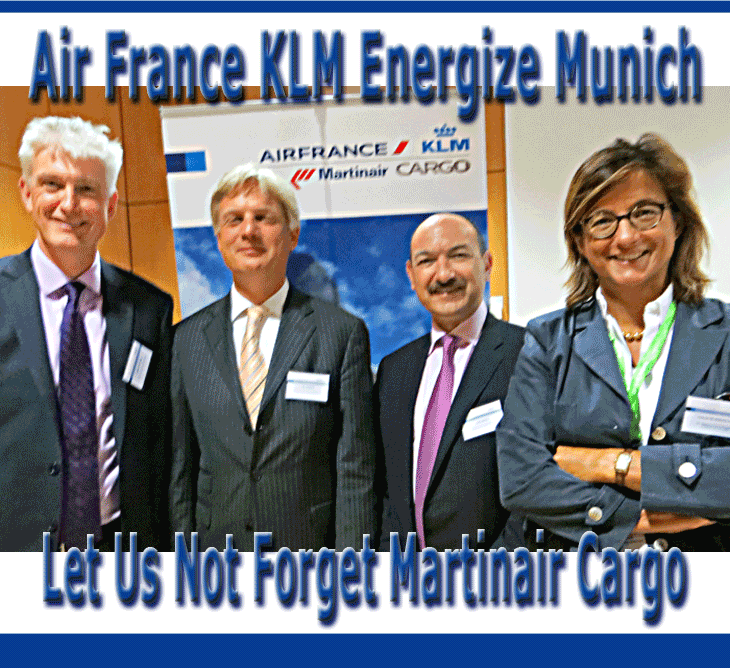 Air France KLM Energize Munich . . . Let Us Not Forget Martinair Cargo
Left to Right— Mattijs ten Brink, SVP Sales & Distribution Air France-KLM-Martinair Cargo; Erik Varwijk, Executive Vice President Air France-KLM-Martinair Cargo; Alain Malka, Executive Vice President Air France Cargo and Chantal de Grandcourt, SVP Marketing Revenue Management & Network Air France-KLM-Martinair Cargo.
Last week at the big Air Cargo Europe industry gathering, this triumvirate partnership, which has fielded an impressive global transportation cargo network, brought a fresh and reenergized team. We saw a handsome, earnest group of people that included some powerful women in the mix of top, out-front executives at this cargo enterprise.
Now Erik Varwijk is EVP Air France-KLM Martinair Cargo, whilst Alain Malka commands Air France Cargo as EVP.
Chantal de Grandcourt serves as SVP Marketing Revenue Management & Marketing & Network, while Mattijs ten Brink is SVP Sales & Distribution.
Chuckles For June 12, 2013
Emirates Previews Coming Attractions
Flying High . . . On the Ground!
A new Emirates themed attraction is set to go live in London soon, and the world's longest A380 route—Dubai to Los Angeles—is set for December 2nd, 2013, as the A380 "will replace the Boeing 777-300 ER service across the route," said Orhan Abbas, Emirates Commercial Senior Vice-President of the Americas.


Vol. 12 No. 46 Mon
day May 20, 2013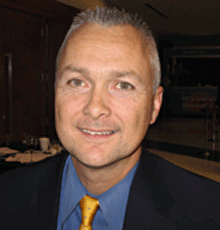 NCA Tops ACA & JFK Thursday
Shawn McWhorter, the Chicago O'Hare-based President of Nippon Cargo Airlines (NCA) North America has some big responsibilities.
Shawn addresses The JFK Cargo Association (ACA) Monthly Luncheon on Thursday, May 23, 2013. It begins with cocktails at 11:45 AM and continues with lunch until 2:00 PM at the New York Hilton JFK Airport Hotel (all are welcome: members, $40.00; non members, $50.00).
Hiran And The Language Of Freighters
Somehow, Hiran Perera has kept his youthful good looks and easygoing manner, even managing to appear amused and not overwhelmed at the increased attention he has received lately as Emirates SkyCargo Vice President Cargo, Freighters.
Maybe it's the experience gained after nearly 19 years aboard Emirates SkyCargo.
Or perhaps it's something in the water at home in his native Sri Lanka.
Whatever it is, as a key executive who has been with Emirates SkyCargo since it began its meteoric rise into the top 20 of world air cargo carriers (EK is now ranked in the top three), Hiran combines textbook knowledge and on-the-job experience with an even-handed, soft spoken style—no matter what whirlwind is sweeping through air cargo at the moment.
Emirates SkyCargo's fleet includes nine freighters, two 747-400ERF, and eight 777Fs that now serve 132 destinations in 77 countries on six continents.
Chuckles For May 20, 2013
Kassel Airport Not Airborne
Kassel Airport (KSF) is still having some bad luck . . . or so it seems. After the first scheduled flight on April 5th did not take place because of a lack of passengers (the few who showed up got a free taxi ride to Paderborn Lippstadt, and no, you haven't missed anything if you haven't been there yet), Croatia Airways cancelled last Friday's flight as well. Apparently, this time there were a sufficient number of passengers, but no cabin crew. More than forty OU Cabin Crew reported sick, which is almost a third of their entire cabin staff.
Oman Expands Gulf Options
The pace of interest and investment potential gets yet another player, as one more well-heeled and determined Gulf State has decided to ambitiously drive itself into further development of world trade.
The Sultinate of Oman is at work creating multi-modal infrastructure whilst seeking investment in building greater inter-connectivity between rail, ship, and air.
For example, a new Muscat International Airport (under construction for completion in 2014) will add capacity and 21st century technologies to handle 12 million passengers and a cargo terminal throughput of 260,000 tons annually.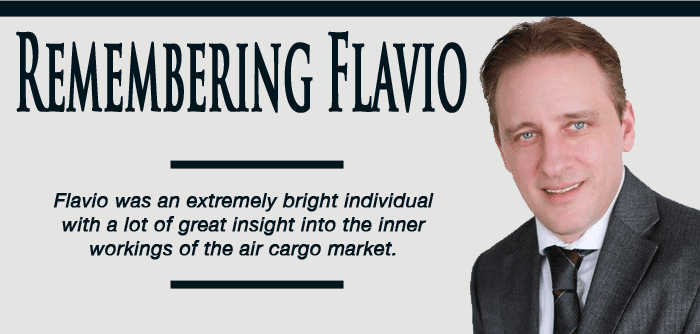 Remembering Flavio Renfer
The air cargo industry is saddened to learn of the untimely passing of Flavio Renfer, Managing Partner/Principal of Covio S.A. Aviation Services, and Zurich-Kloten. He died after a brief illness, tragically and unexpectedly, on May 8th at the age of only 43.
Vol. 12 No. 45 Thurs
day May 16, 2013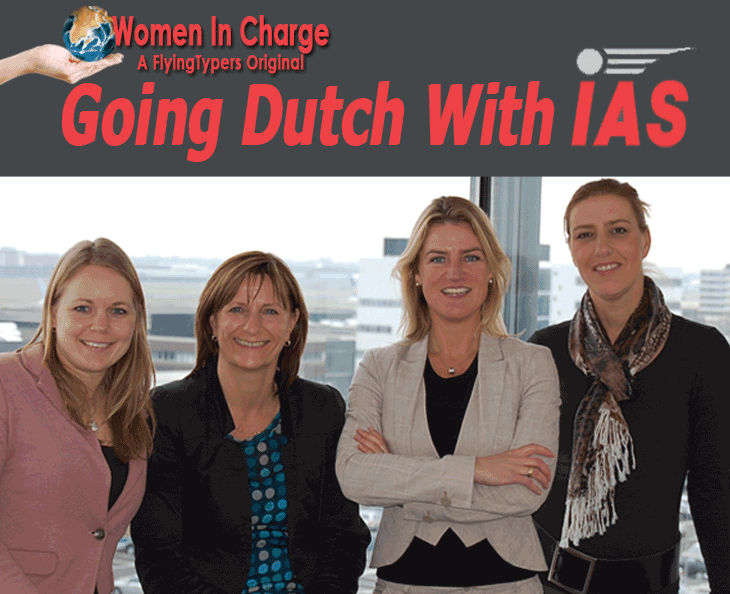 Going Dutch With IAS
When it comes to being practical while also being Dutch, Jacques H.M. Heeremans has all bases covered. This long time GSA Managing Director (now GSSA) of Schiphol Airport-based Inter Aviation Services B.V. (IAS), a company he started which has remained happily independent and growing for the past 25 years, is one of the few, and perhaps only, big time handlers to employ an all-female sales force.
"It had to be," easy-going Jacques admits:
Chuckles For May 16, 2013
Shipper Drives Change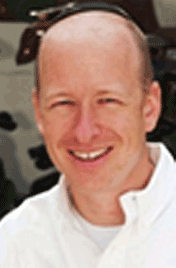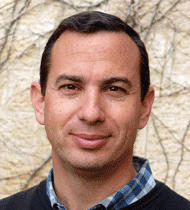 FlyingTypers sat down with Victor Ofstein, (left) FreightOS COO, during AirCargo 2013 and learned that having to sometimes wait three days for an air freight quote gave FreightOS CEO Zvi Schreiber (right) the impetus to bring his software development and internet experience to bear when founding FreightOS.
Interviewed via Skype, Zvi, who has a PhD in computer science, declared: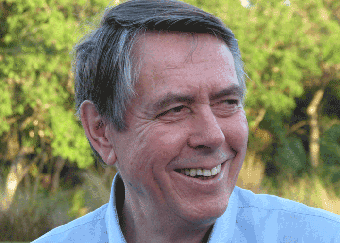 Spargel Zeit (Asparagus Time) Again
A once-a-year treat comes to New York City this week as air cargo delivers cases of the great German "royal vegetable" spargel (white asparagus), once reserved for only the upper classes. The German American Chamber of Commerce celebrates the season with its 10th Annual White Asparagus Dinner held this year at The Edison Ballroom.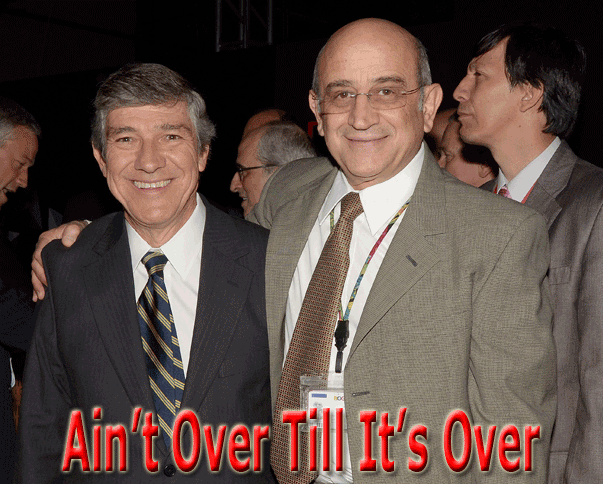 Ain't Over Till It's Over
Avianca Chairman Bolivian-Brazilian tycoon German Efromovich (L), with Avianca chief executive Fabio Villegas combined forces just three years ago as TACA joined Avianca becoming AviancaTaca Holdings.
Today the group is a Latin American powerhouse and growing.
It is not a good idea to ever count anybody out.
Guess who popped up as one of two big airline consolidations in Latin America?
Everybody has heard of the combination of LAN and TAM into LATAM, but who would have thunk that in 2013 all eyes would be on Avianca & TACA?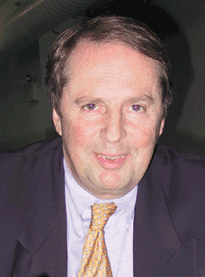 For Love Of The Game
He began as part of the Seaboard World Airways "Foreign Legion" in Europe over forty years ago.
Today with SWA long gone, disappeared into Flying Tigers, which in turn was swallowed by Fed Ex, Vince Chabrol is still on the job humping and shipping air cargo JFK to Casablanca and beyond for Royal Air Maroc or RAM Cargo as the cargo division of the airline was branded in 2011.
Royal Air Maroc serves New York City with B767-300ERs and beyond CAS with B737F and belly lift.
Vol. 12 No. 44 Mon
day May 13, 2013
ULD Care Kicks The Can In YVR
(Vancouver Exclusive)—The 2013 Annual ULD CARE Conference was last week in beautiful downtown Vancouver, adjacent to the venue hosting the annual IATA Ground Handling Council meeting.
With 74 participants from airlines and other ULD-related organizations, conferees learned that tremendous progress has been made in the 8 months since the September 2012 meeting in Shanghai.
Here today is the launch of the ULD CARE website (www.ULDCARE.com), plus the first edition of the ULD CARE e-newsletter and the launch of various groups tasked with ULD initiatives. South African Airlines, Tampa Cargo, and TAP Portugal joined the group for the first time.
Plating A Paul Bunyan Box
AA Cargo can count many industry firsts: launching the first scheduled air cargo service in the world; the first air cargo tariff to establish service based on density, volume, value, and perishability; and (our favorite) the first Unit Load Device (ULD), known as the Paul Bunyan Box.
In 1958, American Airlines revolutionized the air cargo business by developing a container that could be carried on aircraft, minimizing the loading and unloading, branded "The Paul Bunyan Box."
Happy At Rest
On April 29, 2013, in line with the new European Union security regulations, AF-KL-MP Cargo opened a new, innovative security screening method at the Schiphol hub. Dutch authorities approved the so-called Remote Explosive Scent Tracing (REST) method at truck level at the end of last year. It allows for screening an entire truckload of cargo at once by specially trained explosive detection dogs.
Food Truck Cuisine At CNS
You can imagine our surprise when we discovered the big VIP dinner at the CNS Partnership Conference was served up alfresco via a half-dozen food trucks. Perhaps it was perfectly fitting; they were indeed reminiscent of the trucks seen at cargo areas around JFK and MIA.
It was sweet to see the royalty of the global air cargo business queuing up for a cheese sandwich at one truck, a bowl of chili at another, pizza, ribs, what-have-you walking away from that chuckwagon circle of vehicles.
Vol. 12 No. 43 Wednes
day May 8, 2013
Ice Cream Social At CNS
It's always a gathering with some Lindt Chocolate, or at CNS on this fine day in May, an "Ice Cream Social" is reward for the always hungry press.
There must be some reason that Lufthansa Group serves up its latest news with highly perishable refreshments, although at 90-plus degrees in Phoenix right now, it's probably hotter than Dubai.
Maybe the ice cream is a subtle reminder to get the story out before it melts?

Chuckles For May 8, 2013
Cargo Guage At Delta CNS
"When you consider the weakened state of the global economy, we are pleased with our financial performance in the first quarter.
"Delta Cargo held its own.
"We are making good progress against many of our goals for the year, including market penetration for e-air waybill.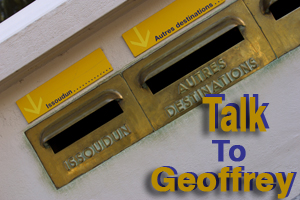 RE: Bellies Versus Freighters

Geoffrey,
As always, interesting debates in FlyingTypers, and I noted the dialogue re: Issa's comments and Bill's remarks.
I think the debate is just about over re: freighters; they definitely have a future, as the integrators will always need them in bespoke logistics solutions for the product lines they have and want to develop over the coming years.
Vol. 12 No. 42 Mon
day May 6, 2013
Chuckles For May 6, 2013
Labor Squeezes Chennai Cargo
Cargo is piling up at Chennai International Airport as a go-slow by staff of the ground handling agency, Bhadra International.
As May 2013 begins the situation has gone from bad to worse, as ground handlers, demanding a rise in wages and an improvement in working conditions, stopped work altogether at the end of April.
With cargo piling up at the terminal, airport operator Airports Authority of India was forced to announce a shutdown of cargo operations for three days.
Is There Life After CNS?
As far as we can tell, yes, life does indeed go on after you serve as CNS President.
Take the case of Tony Calabrese, who helped start up CNS and for a while looked like the only President the organization would ever have.
Tony (left) dominated the scene from 1986 until 2006 and today is happily retired.
Jens Tubbesing (right) served as CNS President after Tony departed and then went on to start up a GSA.
More Chuckles For May 6, 2013
Vol. 12 No. 41 Sun
day May 5, 2013
Five For Cinco De Mayo
On the opening day of the IATA CNS Partnership Conference, "Five For Cinco de Mayo Aeromexico" affords us an opportunity to go "up close and personal" with Mauricio Nieto CEO of Aeromexico Cargo.
"As a Mexican, I think it is important to mention why we celebrate today.
"The holiday of Cinco De Mayo, The 5th Of May, commemorates the victory of the Mexican armed forces over the French Army at The Battle Of Puebla in 1862.
"This anniversary is mainly a regional celebration of the Mexican state Capital City of Puebla and throughout the state of Puebla, with some limited recognition in other parts of Mexico, and especially in U.S. cities with significant Mexican population.
Chuckles For May 5, 2013
Forwarders Embrace E-AWB Sort Of
Forwarders are ready to embrace the new Multilateral electronic Air Waybill (e-AWB) standard agreed by the International Federation of Freight Forwarders Associations (FIATA) and IATA earlier this year, although some believe it will favor larger logistics operators.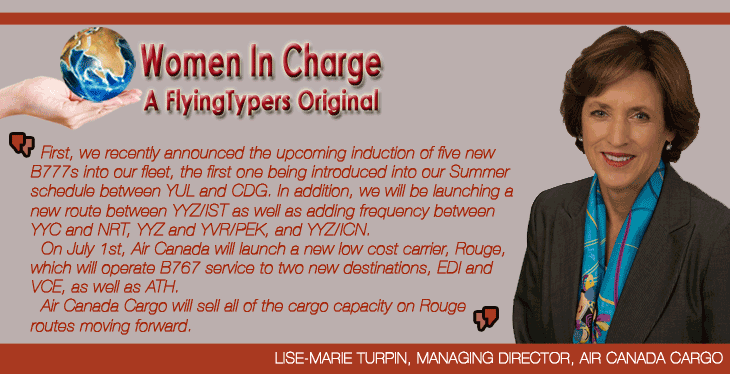 Air Canada Builds Fleet And New Airline
Today Air Canada Cargo has the distinction of being led by a woman, Lise-Marie Turpin.
In fact, as Managing Director of Air Canada Cargo, Lise-Marie is the highest-ranking female air cargo leader in the Americas.
Lise-Marie Turpin was appointed Managing Director of Air Canada Cargo in September 2008.
She is responsible for all aspects of the cargo business for Air Canada.
Lise-Marie was previously responsible for the cargo operation system-wide as Senior Director, Cargo Services.
More Chuckles For May 5, 2013
YVR Hosts IATA Ground And ULD Cares
As an industry first, these two Canadian-based groups, IATA Ground Handling Council and ULD CARE will run side-by-side meetings from May 5-8 in the Pacific Northwest with scheduled crossover participation.
The two meeting locations are within a few minutes of walking distance from each other, facing the harbor on the beautiful northeastern side of Vancouver.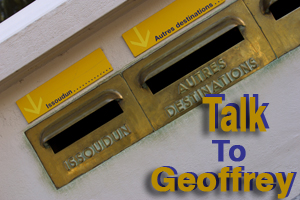 RE: Bellies Versus Freighters
Dear Geoffrey,

I have much respect for Professor Issa Baluch, but I believe he is wrong in his statement:
"Actually, in air cargo the challenge is always belly space versus freighter capacity," says Harvard Logistics Professor Issa Baluch in FlyingTypers last week.