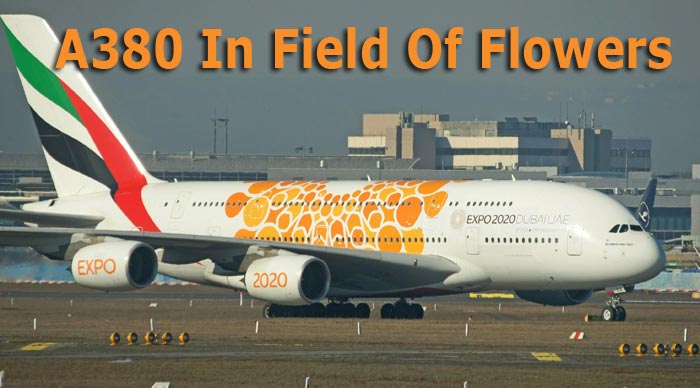 Festooned in colors of yellow and orange, Frankfurt is a field of flowers as an Emirates A380 readies departure February 19.
The attractive super jumbo billboards "Expo Dubai 2020". On November 27, 2013, The Bureau International des Expositions (BIE) general assembly in Paris awarded Dubai as the host designation.
Expo Dubai 2020 will take place on a 1,083 acre site located between Dubai and Abu Dhabi between October 20, 2020 and April 10, 2021.
The event is being promoted as the largest event ever staged in the Arab world.
Part of the Dubai Happiness Agenda, Expo Dubai 2020 organizers hope to attract millions of visitors who will be welcomed by 190 participating countries.
More click here. https://www.expo2020dubai.com.