As predicted last month by FlyingTypers, there was little sign of a pre-Chinese New Year rates or volumes surge, with frontloading on the Transpacific lanes and weak European demand making for a tepid run-in.
The latest numbers from TAC Index reveal that Hong Kong-North America, lanes dipped from a peak of $5.69 per kg on November 19, 2018 to 3.52 per kg on January 21 before picking back up $3.87 per kg on February 4, just as factories in China closed for the holidays. Hong Kong-Europe routes, meanwhile, peaked at $3.77 per kg on December 10 before slumping to $2.74 per kg on February 4.

Front Loaded Better Planning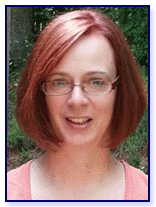 Cathy Morrow Roberson, founder and head analyst at Logistics Trends & Insights, said the role of tariff deadlines on the Transpacific and the greater use of technology had limited peak demand spikes for air freight ahead of Christmas and CNY.
"A lot of this was front-loading and also improved planning, thanks to tech tools, well ahead of CNY and March 1 tariff deadlines, that's why we saw record-breaking ocean freight imports late last year versus any significant rise in air volumes," she said.
"There was no need for the immediacy that air provides during the holiday season like in years past, particularly when inventory levels were already high, due to restocking during the first half of 2018.
"Better planning is playing a role, and I believe this is because of the availability of technology tools that allow for better forecasting and analysis, in such a way that it helps lower the need for air freight services, which may have been used in the past."

A Matter of Perspective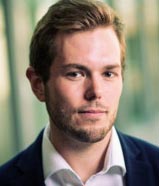 The relative disappointment in the numbers ahead of CNY should be put in perspective, according to Peter Stallion, air cargo derivatives broker at Freight Investor Services. Referencing TAC Index numbers, he noted that "growth has slowed but the rates haven't retracted as clients had expected."
January 2018, he said, benefitted from the demand spill over after the exceptional end-of-year peak enjoyed in 2017. As a result, average rates across weeks 1-5 in January 2018 were 14.6% higher than a year earlier. However, he noted that in January 2019 average rates were still 0.21% higher year-on-year.
"If anything, the current rates are reflective of carrier sentiment rather than driven by immediate demand," he explained.

Price Is Right

"Price levels are maintaining their inflated rate after a build up over 2017 and 2018.
"However, the price movements over the January period have not reflected the drop off in demand."
He said a number of FIS clients had expected rates to drop to around the levels seen at the start of 2017 and were querying why supply and demand fundamentals were not being reflected in pricing.
"Supply is high, and only set to go higher as carriers either start acquiring greater numbers of wide-body aircraft or modernize their fleets to take on greater payloads," he added.
"With a longer view, a lot of these airlines will be taking on a risky position [betting] on the [positive] development of e-commerce and pharmaceutical markets.
"It creates a perfect scenario for fairly unpredictable medium-term market movements that will react to the results of macro-economic events throughout the year."

IATA Cargo Watch

The structural issues that could become an issue during 2019 for air cargo sector were laid bare as full-year 2018 data from IATA for global air freight markets showed that demand, measured in freight ton kilometers, grew by 3.5% compared to 2017 with international e-commerce a key expansionary driver. This compared to the "extraordinary" 9.7% year-on-year growth recorded in 2017," said IATA. Downward pressure was felt on load factors, as freight capacity measured in available freight ton kilometers, rose by 5.4% in 2018.

Softening Demand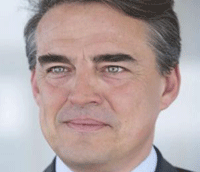 "Air cargo's performance in 2018 was sealed by a softening in demand in December," said IATA. "Year-on-year, December demand decreased by 0.5%. This was the worst performance since March 2016. Freight capacity, however, grew by 3.8%. This was the tenth month in a row that year-on-year capacity growth outstripped demand growth."
Alexandre de Juniac, IATA's Director General and CEO, said "air cargo demand lost momentum towards the end of 2018 in the face of weakening global trade, sagging consumer confidence and geopolitical headwinds."

Still Optimism

"We are cautiously optimistic that demand will grow in the region of 3.7% in 2019," he said. "But with the persistence of trade tensions and protectionist actions by some governments, there is significant downside risk. Keeping borders open to people and to trade is critical."

Looks For Later Surge

Roberson does not expect demand to really start surging until later this year. "For this quarter, I expect a slight uptick in air freight volumes as compared to December and November but nothing significant," she told FlyingTypers. "Air freight volumes will probably not pick up until inventory levels are drawn down, perhaps by mid-2019."

Chuck The View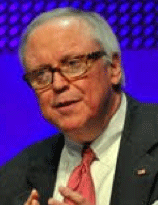 Charles 'Chuck' Clowdis, Jr., managing director of logistics consultancy Trans-Logistics Group, believes air market forecasting now is as difficult as at any time in recent history, particularly on Transpacific trade lanes.
"Trade talk uncertainty has impacted air freight volumes, and possibly rate-levels, twice at least, in the past year," he explained.
"First, last year in anticipation of 'something' resulting from U.S.-China sword rattling, large tariff increases loomed which caused an inventory build-up as U.S. consumers continued to feed their growing confidence. This left inventories prematurely large.
"Then, secondly, as talks sputtered, trepidation grew that the holiday season might suffer. It did not, yet November air volumes on Asia/U.S routes slumped. Inventory build had already occurred.
"Now here we are early in 2019. U.S.-China talks are still stuck and the murmurings of an administration official can add concern that again impacts these routes and world markets to some extent.

Volatile Fragile Uncertain

"In my opinion, based on fifty years of opining, we are in the most volatile, fragile, and yes, uncertain, time for forecasting the short or long term, ever experienced.
"The CNY still occurs as it has forever, but this year there is at least one larger beast in the room and that's a resolution to trade disputes between two major players, especially in the air cargo world.
"As certainty returns, better predictably should also," Chuck said.
SkyKing