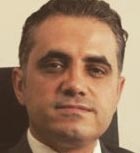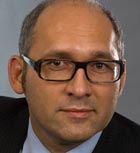 A landmark agreement between Turkish Airlines Cargo and Opticooler container provider DoKaSch of Germany cools the way for expanding perishable shipments worldwide.
Fatih Cigal, (left) Turkish Cargo's Senior Vice President Marketing said, "As a leading global airline of the world, Turkish Airlines Cargo provides the highest quality services to transport high-value pharma products. We are delighed to confirm agreement with DoKaSch of Frankfurt as we begin to intergrate Opticooler containers for temperature-sensitive products such as vaccines and other pharmaceuticals across our global system effective this month.
"Opticooler has been proven among the safest containers," Fatih Cigal declared.
"Turkish Airlines Cargo," Andreas Seitz, (right) Managing Director of DoKaSch Temperature Solutions said, "serves more destinations than any other airline.
"Now Opticooler is available to many more clients that need reliable temperature-controlled air freight," he said.