U.S. protectionist policies have not so far had a major impact on air freight trade flows, but that could change in the near future depending on which additional Chinese products become subject to import tariffs later in the year.
A first raft of U.S. tariffs on Chinese imports came into effect on 6 July, but although there was some anecdotal evidence of shippers moving cargo early to avoid the tariffs, an anticipated surge in volumes flown to avoid tariffs on deadline day did not materialize to the extent that some analysts had predicted.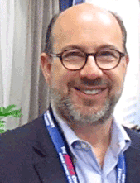 However, with further rounds of Sino-U.S. tariffs scheduled for later in the year, trade flows could be subject to flux unless a trade settlement can be reached by the two governments.
"So far we have not seen nor heard anything indicating major volume shifts in July, although, the summer months are typically slack time for airfreight relative to spring and fall," said Brandon Fried, (left) Executive Director of Washington-based The Airforwarders Association.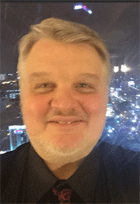 "Most of our members seem to be taking a 'wait-and-see' approach, wondering if cooler heads will prevail and how much of the situation is political posturing, and if so, when will it end."
Gary Dale Cearley, (right) Managing Director, Advanced International Networks Ltd, told FlyingTypers that so far air cargo had not been hugely impacted by the tariffs. "The one area that I see so far that would affect the air cargo demand would be the tech sector, specifically aerospace, communications technology and information technology," he said. "But air cargo commodities aren't really that much affected. Most of the targeted commodities by the U.S. such as steel and aluminum normally go on ocean cargo."

Panalpina Slight Slowdown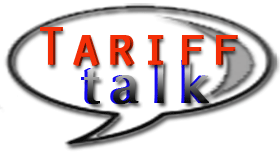 In announcing Q2 results, managers at Swiss forwarder Panalpina noted there had been a slight slowdown in volumes around the July 6 U.S.-China tariff deadline, although it was unclear if this was a direct result of the tariffs, due to accelerated volumes in anticipation of the tariffs, or due to the normal seasonal lull ahead of peak season. Panalpina said it was not strategizing for lower U.S.-China volumes in the future, but did expect air freight rates to increase.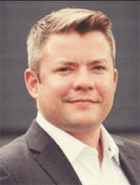 Getting A Grip

"We have not seen the impact of tariffs on commodities that typically move via airfreight, but if the dispute escalates then all bets could be off, and airfreight could either increase or decrease - and likewise for domestic airfreight," said Brian Bourke, (right) Vice President, Marketing, SEKO Logistics. "It is too hard to tell at this point, but it is certainly a wild card that is leading us right into what will certainly be another interesting Q4."

See You In September

The picture was much the same in shipping. According to container analyst Drewry, although there were reports of shippers bringing forward cargoes as a pre-emptive move ahead of tariffs - and U.S. imports certainly surged in June - the analyst said it was too early to draw conclusions about shipping patterns.
"It is possible that shippers did indeed expedite some cargoes when the U.S. tariffs were first announced in mid-March, but when it later became clear that the actual list of affected goods were largely non-containerized, normal service was resumed," said Drewry.
"It remains to be seen whether the same phenomenon occurs if and when the proposed second wave of tariffs affecting $200 billion of Chinese exports - inevitably involving more containerized goods - is approved and comes into effect in September."

Will Cargo Catch A Wave?

This second wave of 10% import duties is set to be applied to 6,000 product sub-headings, including consumer goods such as food products and handbags, as listed by the U.S. administration on July 10. Public hearings and comment are now being taken and any new tariffs would then likely come into force in September.
Asked how more escalating tariffs could impact supply chains long-term, Cearley said it was too early to tell.
"China has confirmed that they would be retaliating but they have been far shorter on specifics," the analyst continued.
"This could take the form of higher tariffs and trade barriers, which have direct effects on the flows of cargo, or it could be focused on American companies invested in China, where the outcomes could be more indirect. We will have to wait and see.
"Overall I don't see lots of issues with Transpacific as far as airfreight goes at the moment. I say that with my fingers crossed. Nobody wants what is going on right now."

Trade Concerns

Despite the disruptive nature of the tariffs, not all of those affected are against the U.S.' trade strategy in its entirety. "Many, including the National Retail Federation, seem to agree, that there are legitimate trade concerns that need to be addressed," said Fried.
"The question is whether all sides will sit down and rationally discuss the issues or continue the ongoing sabre-rattling. The overarching question is exactly how much price elasticity exists in the markets affected by the tariffs?" Brandon Fried wondered.
SkyKing
More On Tariff Trade War
Tariff Dustup Could Be Cargo Windfall
Wings & Wheels & Trump Tariff
Tariff Watch As Deadline Looms