Vol. 17 No. 49

Wednesday August 8, 2018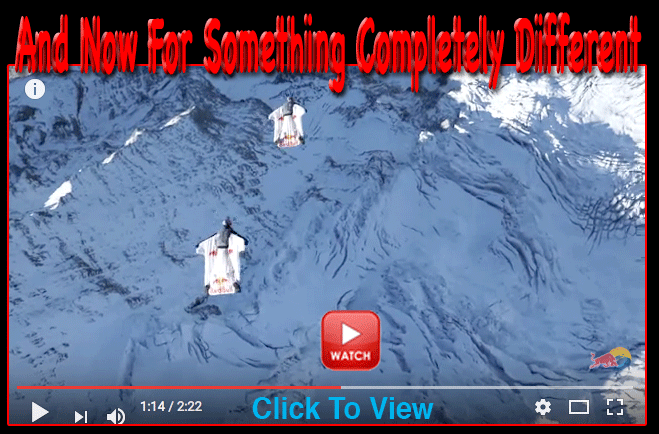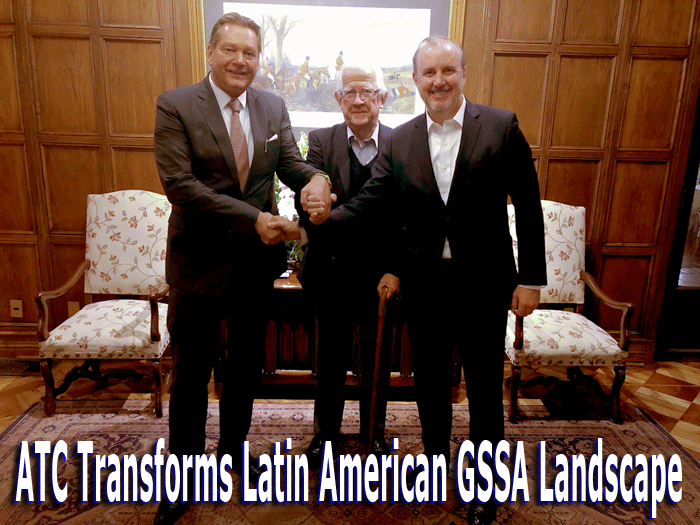 He pulled a rabbit out of a hat when he added Platinum Cargo USA to the ATC brand a few years back. Now Ingo Zimmer does it again in Summer 2018, adding Grupo PFS (Pacific Feeder Services), a leading GSSA in Latin America. Pictured at the signing, left to right—Ingo Zimmer, CEO ATC Aviation Services; Alex Thiermann, Founder of GrupoPFS; Mark Thiermann, Managing Director of GrupoPFS.
Big news this summer as ATC Aviation purchases Pacific Feeder Services. Joining forces will create a seismic shift in the GSSA landscape in Latin America.
To hear ATC CEO Ingo Zimmer tell it, the pair has created "the perfect symbiosis for the South American market."
"Since 1993, GrupoPFS (Pacific Feeder Services) has been a leading GSSA in Latin America with offices in Chile, Peru, Bolivia, and Colombia.
"With a turnover of €350 million in 2017 and 200 employees in 20 countries, ATC Group (member of World Freight Company) is one of the leading GSSAs in the world today," Mr. Zimmer declared.

Three Years To Create

The deal, which was in negotiation for over the past 3 years, was signed last week in Santiago de Chile by Ingo Zimmer and Mark Thiermann (Managing Director GrupoPFS).
"The acquisition of PFS by ATC combines the strengths of both companies and increases global presence," Mr. Zimmer told FlyingTypers.
"Together, we will achieve strong and complementary positions in South America's key export markets, creating a broader and more balanced portfolio.
"This purchase is a further step to complete our mission to become the world leading cargo GSSA," Ingo Zimmer added.

Will Operate Under ATC Umbrella

"PFS and ATC are now one combined company in South America," said Mark Thiermann.
"We will direct all our efforts towards ensuring that our customers will benefit from our new group.
"Current customers of PFS will hardly feel these changes," Mr. Thiermann added.
"Our well-known and experienced team will remain at their disposal and continue business as usual.
"But in addition, customers will benefit from the strengths and reliability of both companies in the future, as well as through the international network with branches in Europe, USA, Canada, Africa, and Asia," Mr. Thiermann said.

Transition Time

"After a transition period of one year, PFS will operate under the globally recognized name of ATC," Mr. Zimmer said.
"Until the transition has been completed, the partners will have a joint presence in the market."

ATC Landscape Takes Shape

Airlines represented by ATC Aviation Services/Pacific Feeder Services in South America are: Aeromexico, Aerolineas Argentinas, American Airlines, CAL Cargo Airlines, Cargolux Airlines, Ethiopian Airlines, GOL Linhas Aereas, Silkway, Korean Air, Peruvian Airlines, Tame Airlines, Saudia Cargo, Royal Air Maroc, and Solar Cargo.

ATC Building World Brand

"Targeted expansion of international business with a forward-looking portfolio is the continued focus of ATC Group," Ingo Zimmer concluded.
More: www.atc-aviation.com More : www.grupopfs.com
Geoffrey
A slower than expected June is being followed by a busier mid-summer for global air freight with signs, that rates out of some Asian origin hubs are now picking up, writes SkyKing.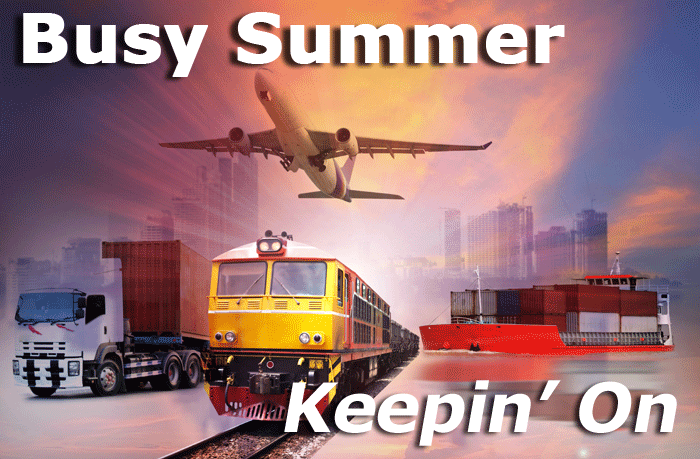 Late July Surge

According to Freightos, in late July, as container freight rates were starting to surge ahead of the peak ocean shipping season, air freight rates remained, stable for a third straight week although "promotional pricing is finally taking off".
"Most years, promotions start in the early summer," reported the freight digitalization specialist. "That's because airlines return larger planes to Europe and add more flights catering to the increased passenger demand. That boosts air freight capacity too, but at a time when demand is weak.
"There weren't any promotions earlier this summer - with tighter capacity than previous years, there was no need. However, they finally kicked off two weeks ago, when several big airlines began promotions."
Freightos said general and express rates on 26 July on the China-U.S. lane were in the $2.90-6.0 per kg range, on China-Europe they were fluctuating between $2.80-6.0 per kg, while on on Europe-U.S. the range was $1.60-3.0 per kg.

TAC August Space Squeeze

TAC Index had more specific lane pricing details, with Hong Kong – Europe rates up to $2.88 per kg on 30 July, a gain of 5.1% week-on-week, but Hong Kong – North America rates down 2.8% to $3.90 per kg.
In the first week of August, space tightened ex-China and rates were slightly higher ex-PVG, while the Hong Kong-U.S. lane was picking up but no backlogs were evident, according to Flexport.

Viet Rate Rise

Ex-Vietnam was a different matter. "Rates continue to increase as demand, particularly to the U.S. continues to rise. Demand ex-Vietnam to the U.S. East Coast is especially high. For any shipments with a strict deadline please request express service," the U.S.-based forwarder advised.
Flexport also predicted rates from Italy to the U.S. would increase during the August summer holidays and reported that ex-U.S. rates were climbing with space into South East Asia and Mainland China "very tight ex-LAX".

Expectations Sky High

"Air cargo expectations are still high for the second half and into the end-of-year peak season as the strong demand seen in the first six months is expected to continue," it added.
Despite the rapid volume expansion experienced by air freight stakeholders last year, 2018 has still managed to yield healthy year-on-year cargo growth on most trade lanes and, although the myriad threats posed by the U.S. administration's tariff war could impact trade flows later in the year, the outlook remains strong.

Carrying Movement Forward

A host of forwarders' second quarter results noted improving air cargo volumes and returns, so it came as something of a surprise to many when global volumes of air freight as analyzed by WorldACD revealed little year-on-year growth in June.
"It had to happen one day, or rather one month," said WorldACD's latest report. "June 2018 was that month: for the first time in two years, air cargo's worldwide volume growth stagnated as the year-on-year increase for the month was a mere 0.4%."

Hardly End Of Days

As WorldACD noted, however, it was hardly the End of Days given that the first half of 2018 had yielded impressive growth of 3.7%. "Our industry is clearly divided when it comes to the prospects for the second half of 2018," it added. "On the one hand, we read optimistic prognoses from some of the big forwarders, based mainly on what they see as a continuing capacity squeeze. On the other hand, people get worried about the future negative effects of the trade policies - real or only tweeted - of the unpredictable man in the White House."


Take Another Look

As a result, concluded WorldACD, June results may not be the best indicator for the rest of the year, although it also noted that business from Asia Pacific to the other regions declined -0.1% in June compared to a year earlier, and air cargo from the origins Africa, Europe and the Middle East also contracted.
With reports so mixed as to what impact tariffs had on June figures – the first tranche of U.S. tariffs on U.S. goods were imposed on July 6– WorldACD also noted that exports by air from China to the USA dipped considerably in June.
"Although this market had been sub-par for the full first half year of 2018 already (-2.9% YoY), the June figure of -5.9% YoY could be indicative of a worsening climate between the two economic powerhouses," it added, although it also made the valid point that China to Europe was also negative in June (-2.9% YoY).

Polish Up Your Crystal Ball

"Who is to tell what results will be reported for July onwards, when the first tariff increases may start to bite. To us, the world of air cargo looks fairly uncertain at the moment: for once, to predict the future it may be just as helpful to read the tea leaves or to gaze into a crystal ball."
Another risk also looms over the second half of the year for air freight, at least for those active in U.S. markets.
As previously reported in FlyingTypers, the repercussions of the new electronic logging device (ELD) mandate for trucks alongside driver shortages continue to impact air cargo providers. "Higher trucking rates, delays, and even modal switches are some of the negative consequences for air cargo," said Flexport.

Hit The Road Jack

With the 2017 capacity constraints for air freight still fresh in the minds of forwarders and shippers and many looking for guaranteed uplift space throughout the year or chartering their own planes, the squeeze in 2018, at least in the U.S., could well come on the roads.
Booking capacity early will be vital in Q4.
SkyKing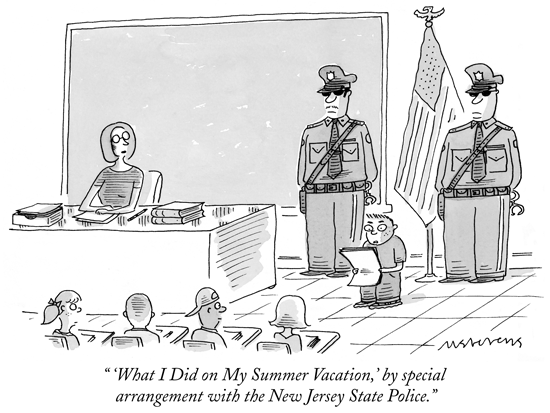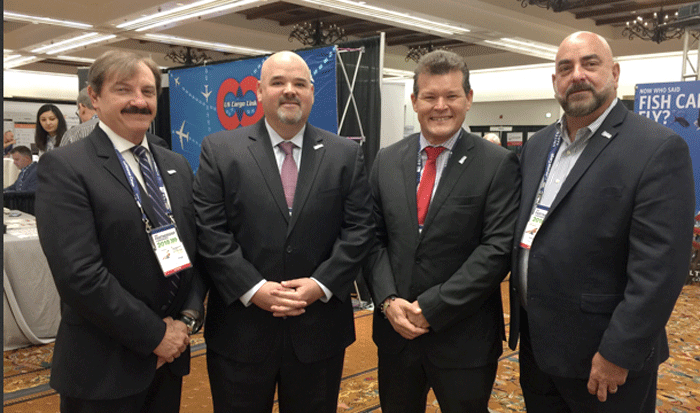 The PayCargo Team—(l to r), Eduardo Del Riego, CEO; Thomas Vieweg, Vice President Business Development; Leo Hanon, Executive Vice President and Juan Dieppa, COO
It is no secret in 2018 that the Air Cargo industry is a key enabler of the global economy and has grown to 35% of global trade by value.
PayCargo, a proven successful multimodal technology company, established in 2009 by industry entrepreneurs and funded by key family offices and investors, has been very successful in disrupting the transportation industry by revolutionizing urgent payment processes to facilitate expediting cargo flows.
The company was initially focused on the maritime sector, and then continued with rail, warehouse, air cargo handlers and most recently aviation, with specific programs for inbound air cargo fees.

Pay Cargo In The Air

Eduardo del Riego, PayCargo CEO, identifying the dynamic contribution that the PayCargo platform could provide towards IATA's cargo strategy and industry priorities, felt it made good business sense to pursue a strategic partnership with Cargo Network Services Corporation (CNS), IATA's US Cargo subsidiary. Thus, in 2015 discussions were initiated with CNS to investigate collaboration opportunities to better serve the airlines and their industry partners, with a specific focus to help IATA and CNS with their objective to modernize industry processes, including the shift away from cost prohibitive payment processes such as checks, vouchers, cash, and credit cards.

All About Network

PayCargo with its wide network of payers, and CNS with its mission to assist the airlines and their cargo business partners with improved technology and paperless processes, proved to be a natural fit, leading to a long-term Partnership Agreement that was signed in November 2017 to roll out an enhanced version of the PayCargo Urgent Payment System, as a new co-branded PayCargo-CNS urgent payment portal, which was launched at the end of 2017.

Leo The Lion

In an attempt to further strengthen the partnership, PayCargo hired Leo Hanon, who served as the Head of IATA's Americas Service Center in Miami, to lead the new PayCargo CNS program. Leo joined PayCargo as Executive Vice President in February 2017.

Lionel Onboard

Subsequent to Leo's appointment, PayCargo Chairman Larry Brandt, invited Lionel van der Walt, who previously served as CNS' President, to join the PayCargo Board. Larry noted that this was another strategic move to strengthen PayCargo's ability to better understand and serve their new partners (IATA and CNS) as well as the broader air cargo sector. He went on to explain that Lionel would replace a board member that was stepping down to run PayCargo's European activities, and that with his knowledge, experience and network, Lionel's appointment was a win-win for PayCargo, IATA and CNS.
CNS Partnership

It seems CNS has found themselves a great partner in PayCargo. No doubt this has been a bold move to consolidate a strong team of entrepreneurs and business visionaries that are now aiming to revolutionize the air cargo industry by delivering an innovative, secured and cost-effective urgent payment solutions that provides significant measurable benefits for all air cargo value chain stakeholders. This is good news for an industry that always appears to be plagued by thin margins and continuous cost challenges.
Geoffrey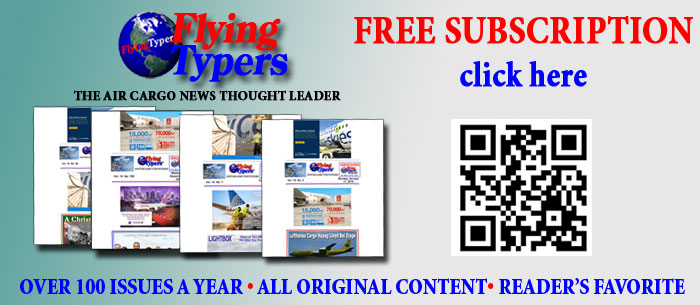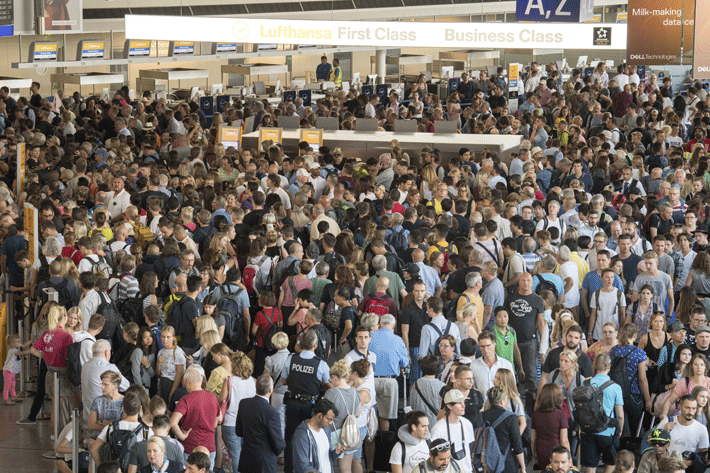 It Only Takes One . . . Thousands of passengers at the height of summer vacation are packed like sardines in Hall A, Terminal 1, Frankfurt Airport Tuesday August 7.
Police ordered a partial evacuation of the airport reportedly after one person entered the security area without authorization.
Publisher-Geoffrey Arend • Managing Editor-Flossie Arend • Editor Emeritus-Richard Malkin
Film Editor-Ralph Arend • Special Assignments-Sabiha Arend, Emily Arend • Advertising Sales-Judy Miller

Send comments and news to geoffrey@aircargonews.com
Opinions and comments expressed herein do not necessarily reflect the views of the publisher but remain solely those of the author(s).


Air Cargo News FlyingTypers reserves the right to edit all submissions for length and content. All photos and written material submitted to this publication become the property of All Cargo Media.
All Cargo Media, Publishers of Air Cargo News Digital and FlyingTypers. Copyright ©2018 ACM, Inc. All Rights Reserved.
More@ www.aircargonews.com

100% Green