For forwarders and shippers, the key challenge of the coming months will come from the higher costs that implementing new environmental shipping regulations will impose on global supply chains.
From January 1, 2020, new International Maritime Organization regulations will put a 0.5% cap on sulfur content in marine fuels globally, down from a maximum of 3.5% now. With oil prices rising, the exact cost of the new fuels is not yet known for certain, but with low-sulfur fuels significantly more expensive, container line shipping executives have called on supply chain partners to share the burden of rising fuel costs, which they describe as an economic hit.
Some analysts have suggested that if carriers fail to pass on the full cost to customers then a further round of liner consolidation or bankruptcies could result.
The new regulation could also see more slow-steaming and use of transshipment strategies as carriers seek to mitigate the expected higher operating costs. "The logic is that as ships' sailing speed is reduced and round voyages are extended, carriers will drop ports from rotations to ensure that transit times to key points remain competitive," said shipping analyst Drewry. "Fewer direct port calls will induce greater need for transshipment and feeder operations."
None of which improves the service reliability performance liner customers should expect.
More positively, contrary to many predictions, container lines have at least indicated that availability of low-sulfur fuels in leading ports was unlikely to be a major problem, and the IMO has set up a reporting system for operators unable to source fuel at smaller ports.
Forwarders are now negotiating a variety of methods to share the cost of low-sulfur bunker fuels once container lines start introducing them. But they would still like more transparent charging structures from carriers, not least in the implementation of the Bunker Adjustment Factor (BAF) charges that lines usually use to pass on fuel costs to customers.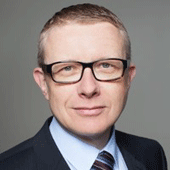 Dominique von Orelli, (right) Head of Global Ocean Freight at DHL Global Forwarding, welcomed the emissions reduction efforts of the IMO, which fit in with DHL's own extensive emissions-cutting program. He said that although the exact cost increases due to IMO 2020 were not yet known and were very difficult to estimate, a significant hike was expected. "We expect ocean carriers to begin charging additional fees in the fourth quarter of 2019 when the new fuels are introduced on container ships," he told FlyingTypers.
"There's no industry standard [for passing on costs] but we promise our customers to be very transparent. We will also publish our own Danmar BAF which will simplify the calculation for the customer regardless of the ocean carrier used."
However, while he believes the market will get used to BAFs being separated from freight rates and therefore subject to change, he warned lines not to try and charge for low-sulfur fuels until their price level was transparent.
"Acceptance [of floating BAFs] is increasing significantly and will become the standard for everyone," he said. "BAF based on the new low sulfur regulation can only be charged by the carrier and will only be paid by the customers when the regulation comes into force or when carriers start to bunker low sulfur fuel.
"As things stand today, the BAF cannot be based on low sulfur costs. We don't accept this and neither do our customers."
Panalpina's concerns rest on the lack of uniform global policing of regulations and provisions through the IMO, given that each individual signatory nation is responsible for determining its own enforcement policies, and these vary from jurisdiction to jurisdiction.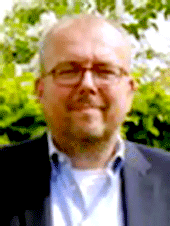 Joerg Twachtmann, (left) Panalpina's Global Head of Ocean Freight FCL, said the forwarder would pass on costs to customers as fairly as possible. "We have been developing a transparent and competitive pricing mechanism to cut the best deal for our customers," he said. "We now have a globally competitive bunker mechanism that will increase visibility for customers and ease the transition towards new fuel types to comply with the sulfur limit."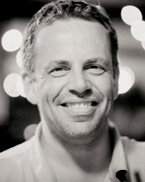 Klaus Lysdal, (right) Vice President of Operations at iContainers, told FlyingTypers that customers had been surprisingly unconcerned – or unaware - of the looming shipping pricing increases.
"I think it's a case where the larger clients we have generally stay pretty well informed, so they have an idea of what is happening, where many of the others are not shipping that often and it is really not that big a concern for them," he said.
iContainers will pass on extra costs to customers as they are presented by carriers. "The thing is that the carriers have different approaches to how each of them implements the increases they need to cover the additional cost," he said.
"So, the most transparent thing we can do at this point is pass through the charges the way we receive them. Maybe there will be a point later on where things become a little more uniform."
He said carriers were still jockeying for position about how to charge customers and there could be a shift to more use of the spot market as a result.
"In terms of cargo from Asia, there is a real chance that it will become even more spot market-based for the U.S. as well as for Europe," he added. "It's generally only the top tier importers that can potentially obtain competitive rates from Asia here.
"We are advising our clients that increases are on the horizon. For us, the increases end up being a pass through."
GDA