A lot has happened since my last article on the Trump Effect.
The ambitious Trump economic agenda has already started paying off – the U.S. is seeing record low unemployment, robust GDP growth and, for the first time in over a decade, consistently rising wages. Likewise, his muscular anti-immigrant stance has reduced illegal immigration and his forceful brinksmanship on trade has led to more balanced exchange with Mexico.
But there's been some turbulence on the ascent. Wall Street has lately been on a roller-coaster ride with analysts struggling to determine the next moves necessary to sustain revenue growth.

Pressure On China

International political developments are also affecting America's economy.
China continues to challenge the U.S. politically and economically, insisting on keeping the Yuan devalued to promote its exports whilst stealing American intellectual property, and imposing unfair restrictions on access to its domestic market. President Trump has increased pressure on China through aggressive tariffs.
While some firms have criticized his strong policy, trying to benefit from his tax breaks while wanting to keep their production in low-cost China. The responsible solution would be to reinvest their tax savings to move operations back stateside, creating jobs and putting more dollars in consumers' pockets.

Hopscotching The World

Other international challenges are also taking their toll. The recent refinery attack in Saudi Arabia has caused oil prices to jump overnight. The U.S. intelligence community has blamed Iran for the strike, with tensions increasing as President Trump applies "maximum pressure" to dissuade their bad behavior.
Afghanistan's future remains uncertain, as the U.S. refuses to drawdown irresponsibly, which would recreate a Taliban-led terrorist safe haven. North Korea and ISIS have slipped from the headlines, but they remain active risks.

America First Impacts Cargo

The airline industry is experiencing some turbulence of its own. The industry is trade dependent, and President Trump's 'America First' approach to trade has hurt cargo business with China and Mexico, which were among the United States' top three trading partners. The decline in those markets has prompted carriers to shift into other routes, leading to oversaturation with decreases in yield and profitability.

Virgin Richard Said It Best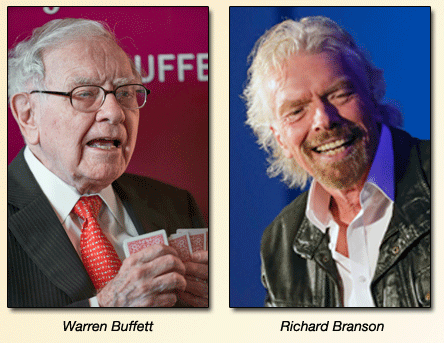 Many observers say this is only a short-term problem and reorganization will benefit industry in the end. But this obscures a major underlying fact—you look at the last 20 years of aggregate airline operation, you will be surprised to find the whole sector runs a net loss.
Commercial aviation has always been a challenging sector, with very price-sensitive consumers and high-fixed costs.
Even in the best of times, executives struggle to turn a profit. To quote Warren Buffett,
"The best thing that could have happened for the airlines is that the Wright Brothers aircraft got shot down on its test flight."
Sir Richard Branson, owner of Virgin Atlantic echoed this sentiment when he said:
"The way you turn billionaires into millionaires is to have them buy an airline."
While President Trump's policies do impact the industry, they are not the underlying cause of carriers' profit problems.
If you want to discover the real reason so many airlines struggle, you need to look within the industry and find out why it keeps on making the same mistakes over and over again.
That will be the topic of my next article.
Bill Boesch
To Read Part 1 of This Series, Click Here
To Read Part 2 of This Series, Click Here
To Read Part 3 of This Series, Click Here
To Read Part 4 of This Series, Click Here
To Read Part 5 of This Series, Click Here

To Read Part 6 of This Series, Click Here
To Read Part 7 of This Series, Click Here
To Read Part 8 of This Series, Click Here
To Read Part 9 of This Series Click Here
To Read Part 10 of This Series Click Here
To Read Trump Effect—India Walks Softly Carries Big Stick, Click Here
To Read Trump Effect—Implications Of A Trump Trade War, Click Here
To Read Trump Effect—Trump Across The Pacific, Click Here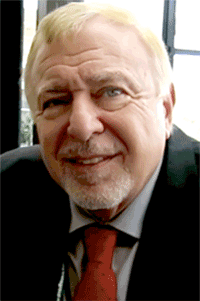 Bill Boesch is an air cargo pioneer but also a dreamer & doer across a distinguished and exemplary 40 plus year career. Bill served as President of American Airlines Cargo where he put that carrier on the world stage during the Robert Crandall era.
Bill is also a key logistician for U.S. military forces who during the Iran & Iraq conflict created methodologies in transportation that delivered the goods while saving lives.
For his effort Bill was awarded The Medal of Freedom at a ceremony on Ellis Island in New York harbor, in the shadow of the Statue of Liberty.
Among his other activities, Bill has contributed a series of eleven articles exclusively to FlyingTypers offering his unique knowledge and perspective into the ongoing impact that the administration of President Trump is delivering to business and air cargo.