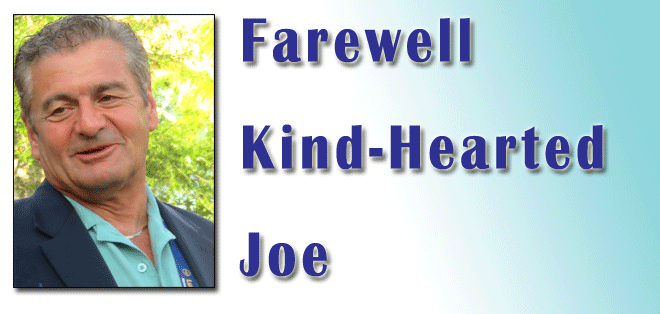 It said that only the good die young. To that, we might add nothing that is good ever dies.
Joe Badamo, a pillar of the JFK International Airport community lost his battle with cancer on Sunday October 13th and passed away in Massapequa, Long Island, New York at age 65.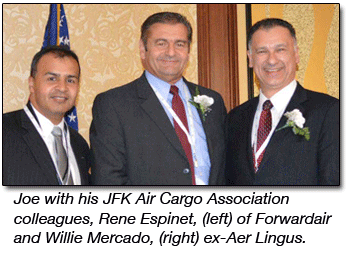 Joe, for many years serving as President, has been the glue that helps hold the JFK Air Cargo Association together. He also co-led the JFK Cargo Sales Managers Club.
We used to see him at CNS Partnership. Always a smile and a bright hello, and you could not help notice that good would always be shining out of this guy.
"Never a bad word, good times or tough," said his assistant Kathleen at Silk Way Airlines where Joe held the post of VP Sales North America since 2007.
Prior to Silk Way Airlines, Joe served at Evergreen and at KLM Cargo, where he began his career in 1980, rising to Director of Sales and Operations.
Joe studied at St. John's University and achieved his MBA, at C.W.Post.
Mike White, president CNS said, "Joe built the Silk Way Airlines brand in the U.S. I have known him since 1994 when he worked for KLM. Joe cared deeply about the JFK cargo community and the air cargo association. He was all about the people and always available to help."
Rene Espinet, his close friend and colleague at the JFK Air Cargo Association added, "Joe will be sorely missed by his extended family, "the entire JFK Air Cargo Community" where Joe gave his time and talent. His focus went beyond "Air Cargo"... he took pride in leading the Toys for Tots Campaign at Christmas and providing Turkeys to less than privileged families during Thanksgiving. He also advocated charity toward the wounded warriors.
"While Joe was a relationship-driven representative to many companies like KLM, Evergreen International and Silk Way Airlines in JFK over the years, his genuinely kind spirit and support toward humanity will be a lasting part of his legacy. Before passing Joe wanted to remind the community of the importance of early detection. Our prayers are with his surviving family," Rene added.
Joe Badamo is survived by Cathy, his wife of 35 plus years, three children and three grand children.
Happy landings always, dear Joe.
Geoffrey

Visitation hours are scheduled at Massapequa Funeral Home, 4980 Merrick Road Massapequa, Long Island New York (516) 882-8200. Wednesday 7:00 pm- 9:00 pm. Thursday 2:00 pm– 4:00 pm and 7:00 pm– 9:00 pm
A memorial service will be held at 10:00 am on Friday at St. Rose of Lima Roman Catholic Church, 2 Bayview Avenue, Massapequa, NY
In lieu of flowers, donations can be made in Joe's name to St. Jude's Children Hospital.