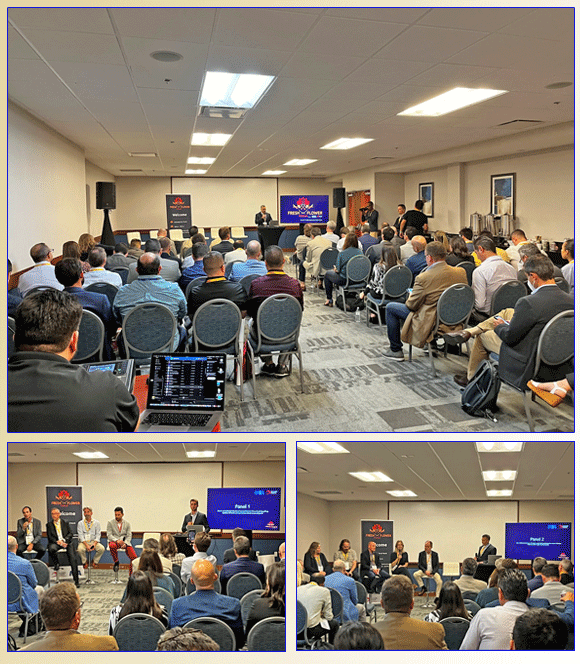 What's in a picture? Maybe not a thousand words but much more than a casual mention. BRU-MIA Flower Session discussing the two airport initiative at Air Cargo Americas Show & Supply Chain Americas Conference 1700 to 1900 Wednesday March 9 is "SRO" Standing Room Only," an unusual attendance for a late business session, maybe even a first for this conference. After all this is Miami, where the show and the party gets going early.
But now it is post COVID 2022 Air Cargo Americas, so where the music and Chilean wine flowed easily, instead this year even after the sun was long across the yardarm, even "after hours " the business lamp stayed lit, for crying out loud.
One slight jarring note, we are told by several attendees and you can see here during session focused on fresh flowers and other perishables jointly hosted by Miami International Airport and Brussels Airport Company, was noticeable lack of COVID protocol such as masks, even though COVID is still alive and infecting people you know and love in this air cargo business.
Attendees heard pitches why MIA is already the gateway of the Americas but is ideally situated to link Europe with Latin America.
Given MIA's longtime dominance and the conference location, this could be preaching to the choir. However, the case for Brussels as gateway to Europe possibly requires more convincing.
Attendees also heard from USDA Animal and Plant Health Inspection Service (APHIS)'s local agents who stressed the USDA's mission and a commitment to standardization.