When the 2022 version of Air Cargo Americas/Supply Chain Americas Show launches this week on Tuesday March 8 after having suffering its 2021 version postponed because of COVID, the event venue will look pretty much the same as always.
After all the uproar of the past two years that still continues, more than a hundred booths and 1,500 plus people signed up, with many walk-ins always a factor at this event, can be looked upon as some kind of miracle.
For those of us who operate whilst in Miami on coladas and pastries from Vito's on Curtiss Parkway, the return to this place with its vibrance is always a happy one.
It's about the people there and that this is the only true airport cargo show in the world sponsored by an airport, Miami International. No other airport in the world has a biennial cargo event of this size and dimension that has lasted as long, nor greeted more members of the air cargo industry.

ACA is conducted at The Miami World Trade Center just off the main runways, has always been like Miami itself, thrilling diverse, different, colorful and fun, mixing business and family with that indescribable Latin Spirit of community that so many of us find irresistible.
It began as a bienniel event, originally set as an alternative to the TIACA ACF.
The two-day gathering has always provided a predictable amount of excitement by keeping close to its roots and aiming for achievable results. It doesn't hurt that the setting is filled with local color and the go-go heartbeat of Miami, which just seems to get better and sway sweeter to the rhythms of life as the years roll along.
While some might find the rail and curtains setup for some display stands a bit old fashioned and unsophisticated, we think those folks when the smoke finally is truly gone ought to suspend disbelief, and sign up for this industry trade show event that allows for everyone to come as they are with as high or low-brow an approach as traffic can stand.
ACA is the venue that brings business down to the ground, with deal making like a metaphorical bell ringing almost every minute of the two-day fiesta.
Liberal amounts of good things to eat and drink and of course that distinctively warm and always welcome Latin hospitality lubricates the passage of time, later recalled as no more than a nanosecond.



Air Cargo Americas will be missing one factor in 2022 that is not replaceable.
She is Charlotte Gallogly, who retired in 2020 as President of the event after she also served The Miami World Trade Center for 44 years.
Miami WTC is an organization that holds various events to support the fortunes of Miami business and commerce.
Charlotte Gallogly speaking on video in 2009 about Air Cargo Americas. Click to view.

Charlotte was the only President Air Cargo Americas ever knew.
She delivered the goods, conducting the dependable air cargo event in North America every two years, 15 times over a span of 30 years.
Central to the Miami WTC operation every day, Charlotte was outspoken and no-nonsense.
She never left any doubt where you stood with her either.
Today that kind of up-front honesty with people feels like a long cool South Florida breeze.
Her dedication to advancing air cargo with a lusty forum and trade show is the template that while some might think is easy to replicate, we can only marvel at her strength and determination.
Charlotte, with a loyal and hard-working team, pulled this show up by its bootstraps and kept it going with the kind of fierce determination that could make you cry.
Over the years, ACA grew bigger and then shrunk smaller; it showcased new carriers coming in, while also witnessed some that stuck their toes in the water only to never return.
I suppose it's selfish but it just doesn't feel right to know that she is gone.
Guess if you want to work and get older, one thing you better get used to fast is that, everything changes all the time.
So, although I never called you dear Charlotte, kindly ask you, dear madame, accept our thanks and deepest hope some great tomorrows are golden for someone like you who has helped so many others move forward in business and life.
You were damn good and will always be the standard of spirit and dedication that leaves ample legacy for Air Cargo Americas and whatever else follows for all time.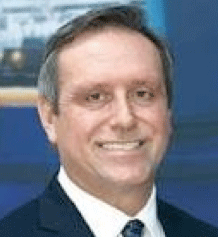 Today and looking ahead, the wonderful Ivan Barrios who now serves as President and CEO, World Trade Center Miami has been connected with Air Cargo Americas for many years, having been extensively involved in trade development in Latin America and around the world.
"Ivan the Great" was a member of the three-person team that helped develop the Air Cargo Americas trade show concept in 1997.
Ivan is always reachable and dedicated to making Air Cargo Americas a grand success.
On Tuesday March 8, Miami is putting up its best for a International Women's Day Luncheon at Air Cargo Americas at The World Trade Center.
On the menu, to be honored are fivewonderful, dynamic local Miami area women with more than 400 celebrants expected to join in the festivities and salute.
Our sources told us, luncheon attendees will be invited to attend Air Cargo Americas and that Charlotte Gallogly will be in attendance.
Thanks for the memories, Charlotte and break a leg, Ivan.
Geoffrey