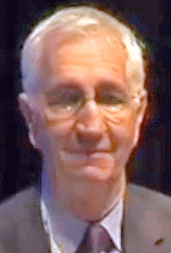 Some small signs that Hong Kong may be reconnecting with the world.
"Recently the seven-day hotel quarantine was reduced to three days with an app based restriction on entering bars and restaurants for a further four days and also a requirement to do daily testing," reports our friend and Hong Kong full time resident Bob Rogers Vice President & Treasurer of ULD CARE, who also happens to be a full time Hong Kong resident.
This is certainly not going to open the doors for a great inrush of overseas visitors, but it sure beats the punch in the nose as compared to the previous requirements that were incredibly difficult to live with.
Recently Bob, as our regular readers may recall, got trapped in Thailand unable to get back to Hong Kong for five weeks due to a lack of quarantine hotels.
The always upbeat Bob Rogers says of his extended visit in another town:
"Five extra weeks in Thailand is hardly a big imposition!"
Kinda like that "might as well just face the music and dance", outlook.
Maybe that's the most helpful manner of enduring this hard to predict world right now?
"There are some signs that Hong Kong's aviation sector is slowly clawing back some ground," Bob notes.
"Cathay Pacific regularly announces increased flight schedules and seems to be rebuilding their network, while the new entrant Greater Bay Airlines, which recently ran its first commercial services adds some frequencies to Bangkok.
"These are small shoots, but as they say a long march begins with a single step, and our new chief executive in Hong Kong, John Lee seems to have made it pretty clear that he has no intention of reversing any new relaxations which is comforting," Bob Rogers declared.
In the picture is the Alibaba Fulfilment Centre at HKIA that now appears to be getting close to completion.
When you consider that the tank farm in the foreground are full-sized Jet A tanks you can get a good idea of the gargantuan size of the building.
"We are all looking forward to the days, hopefully in the not too distant future, when Hong Kong's aviation sector is once again 'cooking with gas' as they say, and when the Alibaba facility is full of e-commerce goodies on their way to distant destinations," Bob Rogers said.
Amen brother, we say with tanks . . .