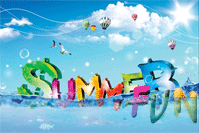 Super Summer 2022! . . . You might take a pause after a lifetime in air cargo and wonder "Is that all there is?" when adding up a long and illustrious career humping freight.
This totally captivating picture of long time, all-around good guy and air cargo professional is of John G. Ryan & Co, circa 2022 in New York. John, among other things, built the Virgin Cargo USA brand at start up, joining the airline in 1987.
But where he once chased consignments, here he is pictured in the soft embrace of grandchildren in the aromatic clover of a Port Washington, Long Island-New York Summer's afternoon.
How great is it to see someone alive and well enjoying life after what they worked for all their life?
John, sitting about as good as anyone we talked to lately.
The way it ought to be!
This is late August and a time of year, when schools open up slowly and the U.S. Open Tennis matches begin in New York, the big city is taking a nap, when everybody is out of town catching the last weeks of summer before it all begins again.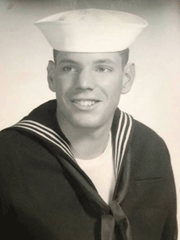 For the record, after serving in the U.S. Navy, John got his first taste of the transportation business in the shipping department of Bloomingdale's in New York.
From there he worked at Western Carloading; a U.S. domestic freight forwarder specializing in coast to coast surface transportation.
John then moved to Pracht International, a German Ocean Freight NVOCC forwarder based in New York City.
John transferred to `K` Pracht Air Services at JFK International Airport, and then to Jardines Air Cargo before joining Pandair Freight LTD in 1983, and finally to start up Virgin Atlantic Cargo in 1987.
In many ways John is still the ultimate air cargo guy.
"The itch to do air cargo never goes completely away," he said. Asked if he would like to continue, he said, "absolutely."
"The pandemic made air cargo so good the exit of experienced people in air cargo was a stampede.
"Now as things are getting specialized again, the business is entering yet another phase few would have predicted," John said.
Contact John: jgryan115@hotmail.com. 1 516-946-3068.