By Dan Muscatello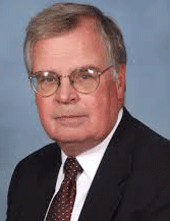 I read with interest the recent interview with Mike Webber on the state of the air cargo industry, and believe that it sets an excellent context for the need to move forward.
Over the past 18 months, under the leadership of The Airforwarders Association and the National Customs Brokers and Forwarders Association of America, a committee of expert stakeholders in the air cargo industry, conducted a nationwide survey of air cargo stakeholders, and prepared a whitepaper of findings and recommendations focused on how the increasingly critical issue of air cargo throughput, can be addressed. 400 of the top professionals from airports, airlines, government, trucking, freight forwarders, customs brokers narrowed the critical areas to five:
• Facilities and Infrastructure
• Technology and Automation
• Service Standards
• Staffing
• Government Policy and Regulation.
The survey results were reviewed and analyzed by a multidisciplinary committee of public and private sector experts and translated into a set of specific findings, impacts and recommendations that demonstrate both the interconnectivity of the five areas and how potential solutions should reflect this. The primary recommendations included:
• Provide Direct Public Sector Financial Support to Development Initiatives
• Develop And Introduce a Universal Digital Electronic Tracking Application:
• Review and Upgrade Compensation:
• Institute an Industry-wide Training Program
• Modernize the SIDA badging process
• Implement Consistent Policy Interpretation and Reinforcement
The full report "Safeguarding the future of air cargo: its economic importance and critical need for investment", is in three parts: the first sets a context and serves as a primer, the second summarizes the survey process and results, and the third presents the recommendations, along with a suggested approach for implementation. If we do not take action, we will see:
1. Further delays to shipping time sensitive products (e.g. COVID 19 vaccine).
2. Escalating costs for modernization of airport facilities and infrastructure
3. Policy disincentives for private investment.
4. Adverse impacts to the economy
5. Negative impact on federal staffing and budgets
6. Higher costs to all elements of the logistics chain from shipper to buyer
7. Increasingly negative environmental impacts specifically carbon emissions
The $25 billion designated for Airports under the Infrastructure Act, will provide little if any relief for air cargo for several reasons:
• The Airports Council of North America estimates a need for $115 billion in infrastructure investment over the next five years, so the allocated $25 billion under the Infrastructure Act would theoretically leave the airports with a $90 billion shortfall after 2023.
• The allocated funds for airports will be largely consumed for higher prioritized projects focusing on passenger terminals, services and amenities, security, and safety. While this is all appropriate, the remaining funds available for cargo and logistics facilities and operations will be extremely limited.
• At mid to large-size airports, there may be hundreds or even thousands of tenants, users and invested stakeholders, whose time and costs would be greatly decreased by a communications overlay. In many instances, the costs of acquiring and/or maintaining the necessary technology may be prohibitive. Supplementing these costs through this funding would allow greater participation, thereby reducing trucking congestion, improving service levels, increasing staffing and customs efficiency, extending building capacity, and reducing costs.
• Airports, airlines, and their partners have lost billions of dollars over the past three years limiting their capacity to make necessary modifications for the immediate future.
This proposed funding would be in addition to the $25 Billion allocated under the Infrastructure Act. A target figure of $3-$5 billion would serve as a substantial stimulus to private investment as well as create enhanced throughput and cost savings throughout the entire logistics chain. The allocation concept would be for states to prioritize their needs and a national panel of public and private sector experts review all requests based on established impact and impact-avoidance criteria.
Support at the national level is absolutely essential to safeguard this vital area of our national economy and we ask for the support of you and your colleagues. It is important that your readers and other stakeholders in the air cargo community review this apolitical document and understand the challenges that we face. The link to the paper and the Executive Summary are here.
Questions can be forwarded directly to me at danm@dbmaviation.com.