Click photo above to watch the video and discover the world of Ingo Zimmer, CEO of Frankfurt-based ATC Aviation Services. Ingo and staff have come forward during the past few years and today are the best at sales and marketing for a host of the leading airlines of the world.
ATC 2023 is top-flight men and women delivering total professional service based on the ATC coda of "Perfect Performance Around The Globe".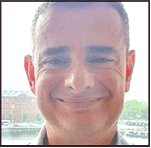 As ATC became the exclusive GSSA for Avianca Cargo in Germany and Switzerland in March of this year, Mr. Ignasi Vera, (right) Cargo Sales Manager EU – Asia, Avianca Cargo put it this way:
"Their expertise in cargo sales and marketing, combined with our extensive network, enables us to provide unparalleled service to our customers."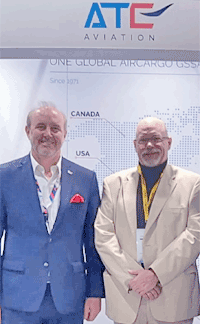 TodayAir Cargo Americas meets inside The Miami Airport & Convention Center just off the main runways of MIA.
Take two minutes to join Ingo Zimmer pictured above in an office scene at Cargo City SUD at Frankfurt Main with his faithful companion Aretha and get to know Ingo and you'll know what I mean.
At Air Cargo Americas contact Timothy Pfeil (right), VP USA & Canada, ATC Aviation's top man in North America and get the rest of the story up close and personal. Also attending in Miami is Mark Thiermann, (left) Regional Director South America. Contact Mark to get it going.
Find out why ATC Aviation Services is out front and pulling away from all the others.
ATC, One World, One Great GSSA!